Oriya Interpretation Services
Unable to bring clarity in your terms while speaking to Oriya speakers? Using Oriya interpretation services can help you to communicate effectively and efficiently and this will help you to solve language access challenges easily.
Why You Should Invest in Oriya Interpretation Today?
Do you know, that Oriya is one of the Eastern Indo-Aryan languages that belong to the Indo-Aryan language family? Communicating in old languages is highly difficult as there is a need to have deep knowledge to maintain accuracy. If you want to communicate accurately in an Oriya language, you need interpretation solutions to break down language barriers significantly.
Communicating wrong, especially for the business can be costly while giving rise to embarrassing misunderstandings. The reason to get with the interpretation is more likely to bring satisfaction of communicating clearly. However, when hiring Oriya interpreters, you need to be very careful about how you can hire professional skilled interpreters. Professional interpreters always strive to work with accuracy and convey the meaning of the interpretation with respect to the tone, context, role, and emotions of the speakers. We are one of the trusted interpretation providers who can easily capture the essence and intent of the spoken context in a way where there is utmost precision. Our Oriya interpreters maintain the integrity and clarity of the original communication and help to facilitate effective decision-making.
Affordable Oriya Interpretation Services for Your Business
It is really equivalent to damaging your business's good reputation by not communicating in the local language? If you regularly have to deal with the Oriya speakers for your business operations, it is best to get the interpretation. Communicating in another language without accuracy could be risky for your clients and this can also happen in a situation where the interpretation isn't consistent and accurate in an Oriya language. Seeking Oriya interpretation ensures that language differences do not hinder and your business is able to seek the benefits of opportunities. With our Oriya interpretation, you can find it easy to connect with people and this will make your setting more diverse and beneficial for everyone involved and bring out meaningful communication.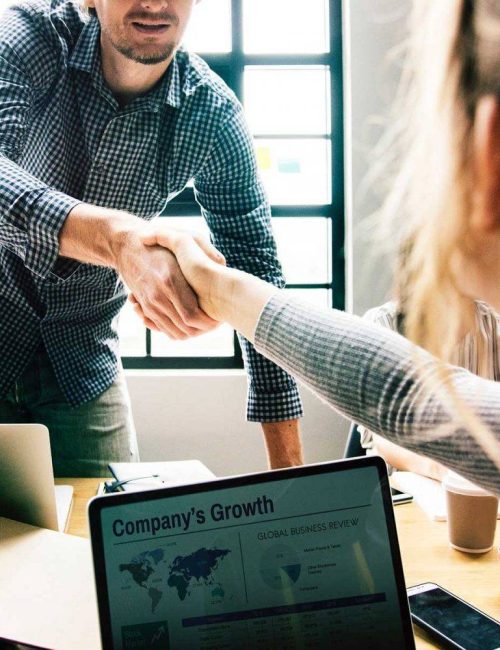 Need of Oriya Interpretation Services For Your Business Today
Businesses have to take care of the need to combat the problems of linguistic diversity whenever there is an aim to serve at the new markets. In this, interpretation is highly helpful in making the business to be even more reachable to regions speaking different languages. Our Oriya interpretation can help to enhance communication and look at the reasons why there is a need to get our Oriya interpretation solutions:
Foster Communication
Our team of interpreters holds the key role to successful practices and leads to foster communication with Oriya speakers.
Spread Brand Awareness
With our Oriya interpretation, you will be able to communicate clearly leading to great brand awareness in the target market.
International Fame
Your business will not face any embarrassment due to miscommunication and our Oriya interpretation can help you seek fame.
Promote & Grow Global
Our Oriya interpretation allows you to make your message reach out to the Oriya audience resulting in more growth in the market.
It is not easy to deal with different language markets and interpretation solutions can help to look forward to getting unlimited language support. To support your complete business operations, we can offer Oriya interpretation to ensure interactions to resolve your problems instantly. Choosing our interpretation will definitely provide a great way for your business to communicate freely.
Types of Oriya Interpretation We offer
For establishing great communication with the speakers of different languages, enabling the seamless flow of discussions is highly possible with interpretation. Whether it is just a business meeting, negotiation, conference, or training session, Oriya's interpretation ensures that Oriya-speaking parties involved can understand things in a better way. Here are some types of Oriya interpretation we offer:
Oriya Legal Interpretation
Oriya Medical Interpretation
Oriya eLearning Interpretation
Oriya Business Interpretation
Oriya Healthcare Interpretation
Oriya Marketing Interpretation
Oriya eCommerce Interpretation
Oriya Oil and Gas Interpretation
Oriya Tourism Interpretation
Oriya Entertainment Interpretation
Oriya Banking & finance Interpretation
Oriya Public schools Interpretation
Oriya government Interpretation
Oriya Insurance Interpretation
Oriya Event production Interpretation
And some more…
For businesses, interpretation is a great language solution to navigate linguistic and cultural barriers. In this, inaccurate interpreting can lead to miscommunications, misunderstandings, and even serious consequences in certain situations if it is related to legal or medical settings. Our professional interpreters are subject matter experts and ensure to deliver interpretation that is highly accurate.
Why Choose Us
Choosing Tridindia to Get Impactful Oriya Interpretation
While dealing with a new Oriya market audience, it is undeniably difficult to handle operations with a mix of cultures and languages. This gives rise to the demand of having great interpreters who can effectively facilitate great conversations and allow for quick and effective communication. Choosing our Oriya interpretation helps you to be sure of quality and accuracy and given below points explains why we are highly trusted by many:
Higher Quality & Accuracy Level
We are one of the trusted Oriya interpreters and we provide top-quality and accurate interpretation to bring great convenience for you.
Comprehensive Language Solutions
Our team has highly skilled Oriya interpreters who are highly trusted to provide comprehensive Oriya interpretation with accuracy.
Certified Interpretation
Services
We are one of the trusted certified Oriya interpreters who have been providing the Oriya interpretation for different project needs.
Native Expert Interpreters
We have native Oriya speakers who have subject matter expertise and deliver error-free Oriya interpretation solutions.
Easy Project Consultation
With us, you can get an easy project consultation session to place your needs and expect to get interpretation accordingly.
Fastest Turnaround Time
We carry out the interpretation really quick and always ensure to deliver the Oriya interpretation fast while assuring the quality.
Benefits of Outsourcing Oriya Interpretation Services To Us
Good communication is one of the important reasons for business success. Without it, businesses often struggle to realize their full potential to establish in new markets. So, whenever your business is thinking about building connections with Oriya-speaking individuals, there is a need to get the right interpreter. Outsourcing Oriya interpretation can help you to have effective communication. Look at the reasons why we are highly trusted for Oriya interpretation:
Native Interpreters
Our team has native Oriya speakers who deliver the interpretation in the Oriya language while assuring great level of accuracy.
Diverse Language Pairs
Our interpreters have knowledge about another language as well and successfully provide interpretation for different language pairs.
Faster TAT
We always work on time and our whole team ensures to work on the Oriya interpretation while assuring quality in fast interpretation.
Best Equipment
We have the best equipment that highly helps our interpreters provide the best interpretation with accuracy and efficiency.
Full Interpretation Support
Our team is highly skilled and with us, you'll be easily able to carry out the interpretation leading to great successful outcomes.
Data Privacy
We are highly concerned about our client's privacy and therefore, always work on keeping the information completely safe.
If something is not working as it should be in a new market, the problem is likely to come up if there is a lack of communication. Dealing with different language markets is challenging and interpretation can allow open communication. With our Oriya interpretation, you'll get the opportunity to build trusting relationships and seek great business growth.
Get in touch
Don't hesitate to contact us for inquiries!
Interpretation is a key factor in running successful events, meetings, and conferences but only professional interpreters can bridge the communication gap smoothly. Our interpreters know the Oriya language well and therefore, assure 100% accurate interpretation. To know more, get to us now.
Easy Project Consultation
Steps
Take Simple Steps for Oriya Interpretation Order
As your business is aiming to grow more in different markets, make sure you select an interpretation company that goes well with your needs. To connect with the Oriya-speaking audience, our Oriya interpretation solutions will definitely help you. To avail our interpretation solutions, follow the simple steps:
Contact us first
To get Oriya's interpretation for your project, you can call or mail us.
Consult with Project Manager
Get into the consultation session with our project managers.
Place Your Order
Place the order for your Oriya interpretation.
Get Delivery On Time
Expect to get the solutions delivered with fast TAT.
Case Studies
We are dedicated to
serve you all time
Selecting our Oriya interpretation can help businesses that are ambitious and
want to establish connections with people with Oriya speaking background.
Testimonial
With years of experience, we know what your industry needs for growth.
In this world, where businesses are increasingly taking an approach toward global expansion, reaching the target market requires communicating in the target language. Seeking Oriya interpretation helps to convey a message in a clear way that helps to establish in a great environment.
"The best thing that I liked about TridIndia is their professionalism & promptness in delivering bulk projects within shorter time frame. Kudos to the team..!!"
"The best thing that I liked about TridIndia is their professionalism & promptness in delivering bulk projects within shorter time frame. Kudos to the team..!!"
"When you are in the technical industry, you know how difficult it is to communicate with your multilingual customers. But, TridIndia made this simple for us."
Funfact
The Unbeatable Oriya Interpretation Master Since 2002
There is great importance evolved in helping improve overall transparency and communication within industries. To deal in a better way in the Oriya speaking market, our interpreters have a deep understanding and consistently deliver interpretation that brings in more flexibility.
TridIndia Providing Certified Oriya Interpretation Services in:
Ahmedabad NCR Bangalore Chandigarh Chennai Delhi Gurgaon Hyderabad Kolkata Lucknow Mumbai Noida Pune Ghaziabad Gurugram Surat Visakhapatnam Dubai Abu Dhabi Ajman Oman Uttar Pradesh Maharashtra Karnataka Tamil Nadu Telangana West Bengal Gujarat Madhya Pradesh Haryana Kerala Bihar Rajasthan Assam Odisha Punjab Andhra Pradesh Jammu and Kashmir Uttara khand Himachal Pradesh Jharkhand Goa Puducherry Manipur Chhattisgarh Meghalaya Andaman and Nicobar Islands United States Philippines United Kingdom Germany Canada China Australia Ukraine Nigeria Malaysia France Bangladesh United Arab Emirates Turkey Pakistan Indonesia Saudi Arabia Kenya Egypt Taiwan Russia Singapore Peru Italy Netherlands Spain Thailand South Africa Palestine Ireland Japan Vietnam Mexico Hong Kong Sri Lanka Nepal Finland Maldives Brazil Czech ia Iran Poland Switzerland South Korea Belgium Myanmar (Burma) Lebanon Uzbekistan Greece Kuwait Ghana Morocco Qatar Sweden Armenia Ethiopia Israel Kazakhstan Romania Tanzania Latvia Denmark Argentina Oman Venezuela Bulgaria Belarus Algeria Moldova Portugal El Salvador Jordan New Zealand Afghanistan Austria Bahrain Costa Rica Hungary Albania Azerbaijan Iraq Slovenia Somalia Tunisia Yemen Colombia Estonia Georgia Norway Serbia Brunei Chile Cameroon Honduras Croatia Jamaica Lithuania Mauritius Sudan Kosovo Bolivia Slovakia Senegal Uganda Bahamas Congo – Kinshasa Côte d'Ivoire Cape Verde Curaçao Ecuador Iceland Luxembourg Montenegro Macedonia (FYROM) Mongolia Malawi Panama Rwanda Syria Turkmenistan Zambia Angola Bosnia & Herzegovina Barbados Burkina Faso Bermuda Bhutan Central African Republic Congo – Brazzaville Cyprus Gabon Guernsey Gambia Guatemala Guam Haiti North Korea Liberia Lesotho Libya Malta Mozambique Sierra Leone Tajikistan Trinidad & Tobago Uruguay Samoa Zimbabwe UAE