Are you finding a way to evaluate your employee's ability to speak another language? Businesses are expanding globally and they want a workforce who can efficiently connect with multilingual audience. Language Testing is an excellent technique used to test the candidate proficiency in another language.
Why You Should Invest in Language Testing Today?
According to one study, 70% of businesses would focus on hiring multilingual staff so that they can expand more and develop new connections either with clients or potential customers. In the present multicultural world, it has become important for healthcare providers, government agencies, law firms, companies and organizations employ qualified multi-lingual fluent employees to provide communications, customer service, translation, as well as interpretation services. However, it's hard to evaluate if a candidate completely understands or is highly proficient in different language. Their resume might showcase their skills of speaking and writing fluently in Spanish language, but the candidate might not be capable enough. He might not be aware of the industry terminology in different languages as they claim. Regardless of the circumstances, no company afford mistakes when it is all about translating important documents or communicating information.
We understand the core reasons why global organizations that work with a diverse multilingual workforce, have a dire need for language evaluation tests. This is why, multiple worldwide organizations outsource the said services to us, in order to grab an affordable platform that reports and measures the language performance (of candidates' or employees') for all multilingual or bilingual positions. In short, we are the perfect platform where you could get affordable and reliable testing solutions, according to your needs.
Affordable Language Testing Services for Your Business
In today's competitive world, where every global organization needs to acquire a diverse workforce, it is important to ensure that the employed workforce possess high level proficiency in the desired language(s). Broadly speaking, language tests are conducted to judge someone's ability to speak the desired language or analyze his ability to use the language in the most effective manner. Through these tests, an organization can make sure that the recruited employees are not just diverse by their cultural background, but also by the proficiency level they hold, for any of their targeted languages.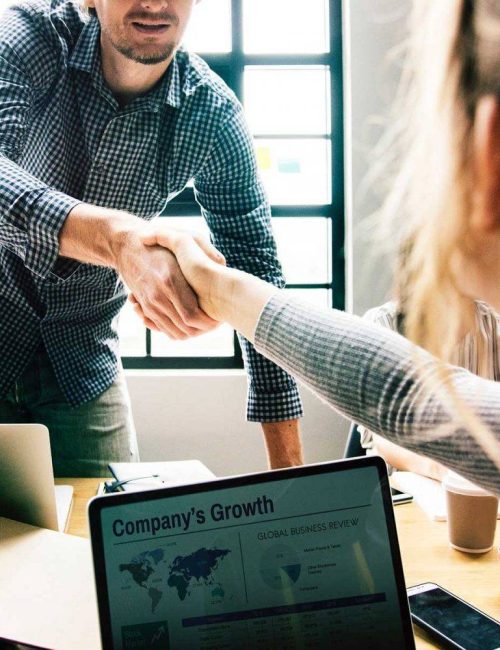 Need of Language Testing Services For Your Business Today
Talking in a pure business sense, language evaluation or testing is very essential for international organizations, which have global offices around the world or deal with global clients. While you co-ordinate or deal with global clients, it is important to make sure that the communication is initiated effectively. Obviously, you cannot be versed with every language that the client speaks. Hence, you need to acquire a team that is proficient enough to communicate and coordinate with the client. These tests will help you get access to the most deserving candidates, who speak immaculately well in the desired language. The services will help you in the following ways –
Access to Global Market
This is quite obvious; easy access to global market is the major reason why you should opt for language evaluation services. Once you are occupied with talented language professionals, you will instantly realize how smooth it is, to enter the worldwide market with greater language proficiency. Hence, you should definitely invest your hard earned money in these services.
Boost ROI
The returns on investment automatically improve if your sales graph is constantly improving. Hence, it is a sure shot benefit or the ultimate need as to why you should invest in these services. The sales will improve, the customers will appreciate your brand, the word-of-mouth will increase and eventually your brand will be renowned on a global scale, with escalated ROIs.
Boost Sales
Apart from planning result oriented marketing strategies and other tactics, you need to make sure that communication with the business delegates, clients and customers is carried in an authentic manner. This will ensure that your message is conveyed properly, and the customers recognize your brand. As a result, the sales will be escalated by multiple times.
A Global Hit
Language assessments will help you grab access to proficient candidates, who possess excellent abilities in reading, writing or speaking the desired language. Having acquired such a team, it would be easy for you to fulfill your tasks successfully, and woo a global target market. In simple words, your brand gets renowned on a worldwide scale and you become an out-n-out global hit.
To put it in simple words, language testing is all what you need, in order to succeed in the global market. You should understand the fact that business growth, to some extent, depends on the type of manpower you have onboard with you. Hence, before you step in the global domain, make sure you are backed with the right kind of diverse people.
We at Tridindia
Professional Language Testing To Improve Language Skills
Although, English is considered a global language there are some more languages that are also demanded in international business. In this scenario, making English testing for companies has now become important to evaluate your employees' language skills. In most countries, English is the default language of communication. No matter where an organization is based, a language proficiency test is a great tool that can help boost streamline communications, decision making, and offer data to validate hiring practices. Tridindia helps determine the best test for your industry as well as your needs.
Types Of Language Testing We Offer
At TridIndia, we make sure that the client gets 360 degree solutions with the highest level of quality and accuracy. This is why we conduct all types of tests (as mentioned above) in all Indian and foreign languages. If you have any specific requirement regarding any specific dialect, we can conduct the tests in that dialect variation, as well.
Korean
Russian
English
Japanese
Spanish
Chinese
Hindi
Arabic
Igbo
Urdu
French
Pashto
Finnish
Vietnamese
Danish
Indonesian
German
Hungarian
Irish
Italian
In a nutshell, TridIndia is a leading language testing provider that performs varieties of tests for diverse industries. Our tests are able to help you find the right candidate who can communicate effectively with the other clients or customers in their native language. If you are unable to find the desired language or have any query, you can contact us immediately and get to know about the tailor-made test development process.
Benefits of Outsourcing Language Testing Services to Us
As a leading language service provider in the international market, we boast of a talented and experienced team of linguists and subject matter experts who excel in their respective fields of interpretation, translation, language testing and language training. Hence, your multilingual needs can get a perfect solution here, at TridIndia. Thus, if you outsource the services to us, you will certainly be in a win-win situation.
Data Privacy
Handling business efficiently also involves that keeping all the business related information completely secure. Whatever documents you provide to us we will keep it fully confidential from other person's access.
Culturally Relevant
Culture matters when your business is looking for a multilingual workforce. Your team works and communicates with your target audience efficiently if they know the language your audience is familiar with.
Quality Control Systems
We strictly adhere to the quality assurance and test development processes, so that you can get authentic, affordable and timely panacea for multiple language-related requirements. We make sure that while testing any individual, our team maintains strict tandem with quality parameters that centers at delivering the best output.
Faster TAT
We do not believe in delays or longer turnaround times. This is why we get on to the action mode, as soon as we receive the project from your end. Our team understands how important it is to get access to qualified professionals at a very short notice. This is why we keep a strict check on the time deadlines.
Years Of Experience
When it comes to language domain, or any task(s) that involves reaching out to a non-native global audience, it is recommended to contact an 'experienced' service provider. Hence, outsourcing the services to us will be the best option for you.
Native Language Testers
To test the proficiency of your working professionals whether they are good at using the specific language, we have hired native language tests who have experience and the required skillset.
This in itself implies that if is about testing someone's language abilities, it is TridIndia that can serve you a platter of 'right', 'affordable' and 'high quality' services. We combine our efforts and skills in such a manner that yields great output within the least possible time frame.
Get in touch
Don't hesitate to contact us for inquiries!
With the help of our diligent team, we can help you meet your business goals. We evaluate the proficiency of the person through several assessments. Get in touch with our team now and improve the future of your business.
Easy Project Consultation
Your Trusted
Language
Testing
Agency Online
If someone is finding a language testing agency online that brings excellent results through their tests, then Tridindia is the one. Our tests help you evaluate the basic language skills for varied sectors and industry giants – from Fortune 500s to medium and small scale companies. Thus, we provide diverse tests that help you judge the candidate's ability for different job types in different industries. Our language assessment tests are designed in a way that helps organizations in recruitment and training processes for non-profit organizations, airlines, financial institutions, other global businesses.
Here is the list of industry specific tests –
Government Language Tests/ Assessment : These tests are used to judge the language skills of professionals getting recruited in the government sector.
Medical Language Tests/ Assessment : These tests are used to judge the language skills of physicians, nurse practitioners, medical interpreters and administrative staff.
Customer Service Language Tests/ Assessment : Help organizations to judge the language skills of multilingual customer service providers from different business sectors, like airlines, multilingual call-centers and companies that are involved to social media outreach initiatives for customers.
Legal Language Tests/ Assessment : These tests are used to judge the language skills of legal professionals, like legal document reviewers, translators, administrative staff and interpreters.
So, get in touch with our trained native expert evaluators, who can help you meet your desired goal. We'll make sure that our evaluator training program delivers the highest level of accuracy and quality within the proposed time frame.
Our Experts
Language
Testers
Potential of Language Testers
Language testers play an important role when it comes to evaluating a candidate on the basis of his ability to speaking another language. Language testers are those who conduct several tests to differentiate between various levels of proficiency and ensure that you're hiring the best possible candidate.
The language testers at Tridindia are dedicated and focused on delivering excellent results that help client's businesses to do well in their field. They conduct language evaluation tests on an industry basis. They make sure that the professionals of the specific industry should be able to communicate in the particular language perfectly that should be easy to understand for the listener. Not just speaking, but those professionals should also be good at documenting information in the language their customers are familiar with. Our language testers are native and know what it takes to have effective communication between the company and its clients.
Additional Flexibility
Designed and developed by experts, the language tests at TridIndia will help you evaluate the specific language skills of your employees or job applicants. The basic skills that are generally judged, includes writing proficiency, translation knowledge, speaking and listening, reading comprehension and interpretation of the spoken language. So, whether you are looking for bilingual or multilingual personal bankers, legal document reviewers, nurse practitioners, customer service representatives, law enforcement officers, government linguists, flight attendants, sales representatives, physicians or any other professional; we can help you in every business sphere, where language is a big necessity for you.
Case Studies
We are dedicated to
serve you all time
We'll make sure that our evaluator training program delivers the highest
level of accuracy and quality within the proposed time frame.
Why Choose Us
Choosing TridIndia for Paper translation solutions can be a good decision
By now, you might have understood who we are, what we do and how we can be a helping hand towards the growth of your business. Hence, you should not wait anymore moment and simply contact us for the desired services. Right from conducting the tests for a specific language or performing the same, in line with the specifications of a particular industry, you get easy access to 360-degree language assessment solutions at Tridindia. Here are some of the reasons why our clients choose us –
Higher Quality & Accuracy Level
Language demands quality and accuracy to ensure communication should be clear. Our quality control team ensures that testing solutions are helpful for business.
Comprehensive Language Solutions
With our testing team, we provide reliable language solutions in over 100+ languages every year for all types of bilingual positions, irrespective of the industry type.
Certified
Translation
While providing certified language testing services, we create a platform for employees to help businesses develop a multilingual workforce.
Native Language
Testers
No matter what is your preferred language, we have hired multilingual staff who hold impressive experience and have the ability to fulfill your business needs.
Easy Project
Consultation
Project consultation is important to understand your business requirement in-depth. This helps us bring the expected results to your table.
Fastest Turnaround
Time
We have a dedicated team of experts who ensures that your work is done within the stated deadline. Our USP is we deliver quality work with fast TAT.
Realfact
The Unbeatable Paper Translation Master since 2002
Providing the exceptional language proficiency test in diverse industries, we make sure that you receive the best results that break all the communication barriers and boost the productivity of your business.
Steps
Go Through Easy Process for Language Testing Order
Tridindia offers the fast and effective language testing services to give an instant solution to meet your language requirements. Our proven language test processes assure the consistency as well as strength of results. So, hire the best language service from us:
Contact us first
Connect with us faster just by giving us a call or send us your details by mail.
Consult with Project Manager
If you need extra information to share, meet our project manager and get solutions to your problems.
Place Your Order
If you liked our portfolio, give us the opportunity to prove ourselves and place your order.
Get Delivery On Time
All your documents will be delivered to you within the decided timeframe.
FAQ
Frequently Asked Questions on Language Testing
TridIndia Providing Certified Language Testing Services in:
Ahmedabad NCR Bangalore Chandigarh Chennai Delhi Gurgaon Hyderabad Kolkata Lucknow Mumbai Noida Pune Ghaziabad Gurugram Surat Visakhapatnam Dubai Abu Dhabi Ajman Oman Uttar Pradesh Maharashtra Karnataka Tamil Nadu Telangana West Bengal Gujarat Madhya Pradesh Haryana Kerala Bihar Rajasthan Assam Odisha Punjab Andhra Pradesh Jammu and Kashmir Uttara khand Himachal Pradesh Jharkhand Goa Puducherry Manipur Chhattisgarh Meghalaya Andaman and Nicobar Islands United States Philippines United Kingdom Germany Canada China Australia Ukraine Nigeria Malaysia France Bangladesh United Arab Emirates Turkey Pakistan Indonesia Saudi Arabia Kenya Egypt Taiwan Russia Singapore Peru Italy Netherlands Spain Thailand South Africa Palestine Ireland Japan Vietnam Mexico Hong Kong Sri Lanka Nepal Finland Maldives Brazil Czech ia Iran Poland Switzerland South Korea Belgium Myanmar (Burma) Lebanon Uzbekistan Greece Kuwait Ghana Morocco Qatar Sweden Armenia Ethiopia Israel Kazakhstan Romania Tanzania Latvia Denmark Argentina Oman Venezuela Bulgaria Belarus Algeria Moldova Portugal El Salvador Jordan New Zealand Afghanistan Austria Bahrain Costa Rica Hungary Albania Azerbaijan Iraq Slovenia Somalia Tunisia Yemen Colombia Estonia Georgia Norway Serbia Brunei Chile Cameroon Honduras Croatia Jamaica Lithuania Mauritius Sudan Kosovo Bolivia Slovakia Senegal Uganda Bahamas Congo – Kinshasa Côte d'Ivoire Cape Verde Curaçao Ecuador Iceland Luxembourg Montenegro Macedonia (FYROM) Mongolia Malawi Panama Rwanda Syria Turkmenistan Zambia Angola Bosnia & Herzegovina Barbados Burkina Faso Bermuda Bhutan Central African Republic Congo – Brazzaville Cyprus Gabon Guernsey Gambia Guatemala Guam Haiti North Korea Liberia Lesotho Libya Malta Mozambique Sierra Leone Tajikistan Trinidad & Tobago Uruguay Samoa Zimbabwe UAE
Testimonial
With years of experience, we know what your industry needs for growth.
Through our industry knowledge and experience, we execute translation that will definitely profit your business.
"The best thing that I liked about TridIndia is their professionalism & promptness in delivering bulk projects within shorter time frame. Kudos to the team..!!"
"The best thing that I liked about TridIndia is their professionalism & promptness in delivering bulk projects within shorter time frame. Kudos to the team..!!"
"When you are in the technical industry, you know how difficult it is to communicate with your multilingual customers. But, TridIndia made this simple for us."