Are you finding it difficult to convert your paper drawings into an accurate CAD file? In this scenario, you need to look for professional CAD services to get 2D drawings and 3D models with exact measurements. From industrial design to product design, businesses rely on to get perfect models.
Why You Should Invest in CAD Today?
The global CAD software market size was evaluated at USD 9.46 billion in 2020 and is anticipated to register a compound annual growth rate (CAGR) of around 6.4% from 2021 to 2028. The growing utilization of computer-aided design in the automotive industry along with manufacturers' great focus on additive manufacturing, is expected to enhance the market growth.
We also translate the AutoCAD and engineering drawings in on 3000+ language pairs. Utilizing the latest techniques and standards, our dexterous professionals convert original paper drawings into accurate CAD files and also translate the same (under the guidance of native CAD translators), if demanded by the client. Also, we provide full-fledged engineering services to structural, mechanical, civil, architectural and engineering industries. Our CAD services company offers a wide array of CAD Translation & CAD Services in New Delhi NCR India UAE Mumbai Chandigarh Amritsar Hyderabad Bangalore Chennai Kolkata and other parts of the world. Additionally, you can also outsource CAD localization services and engineering transcription services along with CAD Translation. We localize the file as per the specifications of the target culture. This implies that you gain comprehensive engineering and language solutions under one roof, i.e. TridIndia.
Affordable CAD Services for Your Business
As the most trusted name in the market, TridIndia offers the CAD designing & drafting or engineering services at very reasonable rates. Our team of professionals put-in all their efforts for providing maximum satisfaction to our clients all over the world. Since the last 15 years, we are offering high quality engineering solutions to our global customers and we are proud to confess that we have successfully delivered what our clients asked for! If you are also looking for authentic solutions for Architectural design, CAD conversions, Engineering transcription, Civil engineering solutions, Structural Engineering Design, Technical drawings and various other related services, then contact us immediately….!!!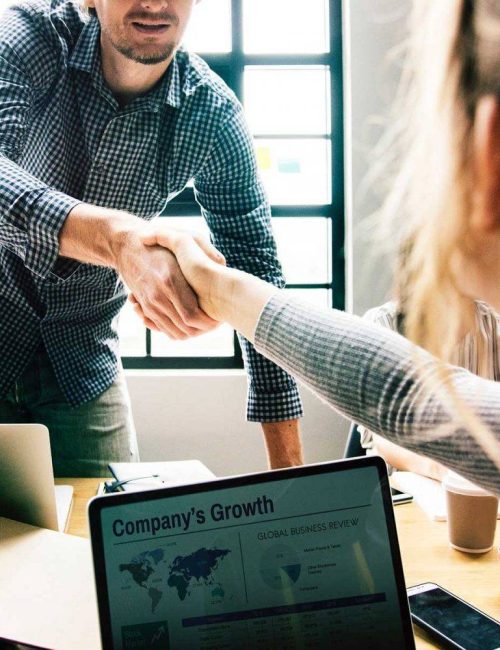 Need of CAD Services for Your Business Today
If you run global operations or planning to do so, you may come across multi-cultured and multilingual clients. Thus, to make sure that the engineering solutions are rendered accurately, need to undertake CAD translation services, for sure. Chances of error get maximized if your service provider is new to the process of converting paper drawings into CAD files. In the absence of a team of CAD qualified translators and technical experts, the services rendered can be a lethal failure for the business units.
Boost Sales
CAD design includes the use of 3D CAD models as well as drawings of products. This is primarily utilized by B2B suppliers to help engineers, designers, and buyers in the architecture, engineering, manufacturing, and construction industry, accelerate their design processes with great accuracy. it develops an opportunity for leads that can boost sales.
A Global Hit
With paper catalogs, producers will not get any idea what their audiences are doing with their catalog until they get an order. Whereas, Online 3D models can be sent to a global audience, which helps the manufacturers the ability to see whenever their catalog is seen or downloaded. Online 3D models can attract a global audience because they look perfect.
Boost ROI
Marketing is important if a business hopes to get a competitive benefit. Additionally, it is important to make sure self-promotion as well as a stable influx of new consumers as well as revenue. 3D CAD design is an ideal way of enhancing marketing material as well as improving ROI.
Access to Global Market
Businesses, nowadays, expect to make a grand entry in the foreign market but is that possible with the poor designs that you put before your market? Absolutely no. Thus, your business requires CAD services to ensure that the design looks amazing and has an appeal to grab the attention.
To make your mark in the global market, CAD design is the beneficial service that one can get and reap the advantages that come with it. Often people make mistake by choosing the wrong provider that leads to some errors like missing out certain elements and text, inconsistent and cumbersome translation, delay in project completion and lack of knowledge about appropriate terminology . To rise in the multilingual market, you need to look for multilingual CAD design services. At Tridindia, we deliver quick and accurate CAD translation and localization in India and abroad.
We at Tridindia
Professional CAD for Flawless Design
Tridindia have been providing the most accurate and reliable CAD services to our clients. Owing to our expertise and core competence over technical translation, we have established a high position in the global market. Further, with our expertise in mechanical tasks and seamless coordination between AUTOCAD experts and professional translators, we achieve fast project turnovers with high levels of precision. Vested with immense expertise to work on all types of technical drawings, engineering, architectural, archive drawings, maps and schematic diagrams, we make sure that we offer high quality services to all industries that require designing, drafting or engineering solutions. Some of the industries are mentioned below: Aviation, Hotels & Resorts, Building / Construction, Automotive, Heavy Engineering etc.
Types of CAD Services We Offer
CAD software has transformed modern-day engineering. The B2B industry has been involved in boosting the transition from 2D CAD to 3D CAD. From architects to drafters, engineers, etc. shifting their focus from 2D to 3D CAD software to get the best design for their product. We provide high quality and comprehensive Computer-Aided Designing & Drafting services that are robust, inventive, agile and productive for the worldwide clients. Some of the services are mentioned below:
FEA Services
3D Architectural Walkthroughs
CAD Migration
Retail Space Planning & Design
HVAC Services
Construction Drawing Services
Millwork Drawings
Land Development Design Services
Geospatial Services
Building Information Model (BIM)
PCB Design & Layout
Paper To CAD Conversion Services
Peer Review Services
3D Modeling & Rendering Services
AutoCAD Conversion
Finite Element Modeling & Analysis
2D Drafting Services
Electrical Design & Layout Services
CAD Conversion Services
Electrical Instrumentations Services
SKETCHUP Modeling Services
Construction Cost Estimation Services
Landscape Design & Drafting
High Rise Structures Design & Analysis
Reverse Engineering Services
Engineering Transcription Using MATHCAD
3D Product Animation Services
Architectural Drafting & Detailing (CAD)
Plant Design Management System
Industrial Structures Design & Analysis
Custom Homes Design & Analysis
Retrofitting & Rehabilitation Of Structures
MEP Design & Drafting Services
Such wide range of services ensures that we offer you a bunch of authentic civil, mechanical, fabrication, structural, ship building, electrical and architectural engineering solutions, which fulfill your needs perfectly. Our team is vested with immense experiences in providing best-in-class and customized engineering services. But, apart from this, our team also provides value added services across multifarious industry verticals.
Benefits of Outsourcing CAD Services To Us
Are you seeking a company which has the ability to convert PDF, DWG, DGN files and scanned images into functional vector files suitable for CAD applications? Outsource your CAD services to Tridindia that adhere to high-quality processes and provide customized services at affordable prices. We are ace at giving 99% accurate CAD architectural designs and drafts. There are some more benefits that you would get from us.
Data Privacy
Your product should be unique and not copied by anyone. To keep your information completely secure, we strive to keep your designs completely confidential and not shared with other clients.
Culturally Relevant
To ensure our work meets the industry requirements and enable businesses to engage their clients with their designs, our experts create a flawless design that seems culturally relevant.
Quality Control Systems
Quality control plays an important role in making your model design accurate in measurements. Hence, before submitting the final draft to the client our proof-reader will review it thoroughly.
Years Of Experience
Our company holds many years of experience in converting paper drawings into computer aided design to help improve your productivity and expand your business.
Faster TAT
When you outsource your requirement to us, we make sure the design should be created with a fastest turnaround time. Our USP is we deliver work within the deadline without compromising the quality.
Native CAD Experts
We have team members who have a wide range of expertise. Thus, we provide high-end service, regardless of the project size or complexity. Every member of our team is well-trained to utilize art technology.
We follow a streamlined procedure to help you outsource our 2D CAD drafting or 3D modeling services, very easily. The client enquires information about our services and input/ output reference files are exchanged via secure FTP. Samples of the drafts are sent, only if the client demands for it. In-depth evaluation of client's needs is initiated and work order is sent to the client. After the client signs the work order, our team will start the project and deliver the same within committed time frame.
Get in touch
Don't hesitate to contact us for inquiries!
At Tridindia, we can assure that the process will be well-coordinated, efficient, hassle-free, and smooth. Our capable managers will work meticulously throughout the process to make sure that everything works seamlessly from beginning to end.
Easy Project Consultation
Your Trusted
CAD
Agency Online
Tridindia is a prestigious and trusted provider of CAD services globally. We serve the requirements of hundreds of organizations in PAN India, including all forms of architects, utility companies, engineering firms as well as contractors. We are your one-stop solution for high-end CAD drawing services in the domain of Structural, Architectural, Mechanical, Electrical, and all different engineering lines. We have access to a big pool of talent that empowers us to offer quality services and furthermore, take up large projects! Our global partnerships stay updated with the latest design techniques as well as competitive costs in developed markets.
Here are the reasons that make us a truly trusted CAD agency online:
Trained, skilled and dexterous team of professionals
Ability to handle international assignments
Fast project turnovers
100% privacy and data security
Strictly adhere to the global standards and specifications
Translate and localize all types of CAD drawings in multiple languages
Whether you need assistance with a single project, occasional help during occupied periods or a whole CAD management service, Tridindia is focused on providing the best level of service to you and guaranteeing you keep up a top-quality service to your clients.
Potential of CAD Experts
Our CAD operators aren't simply exceptionally talented in CAD, they also have a huge knowledge of building services so they get practical, workable solutions. Our team comprises architectural draftsman, mechanical draftsman, architectural assistants etc. Drawings are made whether to our own current principles or to the standards you state and are provided within pre-agreed time-scales to match even the fastest of fast-track projects.
Additional Flexibility
In order to ensure consistency and uniformity in work, our experienced AUTOCAD team utilizes Translation Memories as a substitute for manual translation service. Translation Memories refer to a database that stores "segments" (such as sentences, titles, paragraphs or headings) that have been previously translated. Therefore, the stored words and phrases come up as auto-suggestions whenever the same terminology is repeated in the project. Translation memory sets up the quality benchmarks for those projects that involve large number of drawings to be translated and require a number of translators to work on it simultaneously.
Modus Operandi for AUTOCAD Translation
Computerized streamlining of various mechanical tasks, such as zoom, search, pan etc
Referring translation memory for glossary and consistency
Using layers or layouts for separate display of languages, ease of printing and identification
Speed-up the manual translation via translation memory
Case Studies
We are dedicated to
serve you all time
Let's help your business grow with our highly accurate CAD service by using the
latest technologies so that you receive a high-end design that meets your expectations.
Why Choose Us
Choosing Tridindia for CAD Solutions can Be Your Good Decision.
Finding the most reliable company that meets your needs? Tridindia delivers CAD services, to optimize your designs as well as enhancing complete processes, with the assistance of a fine blend of the latest technologies and advanced tools backed with the vast experience of our CAD experts. Our virtual design capabilities in 2D and 3D CAD modeling, accompanied by project management skills as well as scalability work to your potential benefit.
Higher Quality & Accuracy Level
Our team includes efficient proof readers who have good knowledge of designs. They check the same to ensure high-quality and accuracy.
Comprehensive Language Solutions
We know you deal with global clients. To make your designs hit the global market we provide comprehensive language solutions at low cost.
Certified
CAD Services
Our certified CAD services make sure that our high-end design should meet your requirement and will not get into any legal dispute.
Native CAD
Experts
With our team of passionate, experienced and dedicated experts, we make sure your work gets done accurately and seamlessly.
Easy Project
Consultation
We conduct project consultation with our client to make sure we better understand their requirements.
Fastest Turnaround
Time
Our experts are dedicated and they know the importance of completing work on time. They make sure your project work gets done faster.
Realfact
The Unbeatable CAD Master Since 2002
As every business wants to accelerate its growth and enter into a global market, the need for CAD services rises. We make sure your company gets a flawless design with the right measurements without spending more time and money.
Steps
Go Through Easy Process for CAD Order
Whether you are seeking a reputed CAD design outsourcing company to handle your workload, professional engineering & mechanical CAD drawing services, or any other services, we are the ideal choice for all of your CAD drafting requirements.
Contact us first
If you want to know about our services, give us a quick call or mail us your requirement.
Consult with Project Manager
Discuss your CAD project with our experienced project manager who will address your issues.
Place Your Order
If you loved our designs and want us to handle your work, book your services soon.
Get Delivery On Time
We make sure your designs will be delivered to you within the deadline.
FAQ
Frequently Asked Questions on CAD
TridIndia Providing Certified CAD Services in:
Ahmedabad NCR Bangalore Chandigarh Chennai Delhi Gurgaon Hyderabad Kolkata Lucknow Mumbai Noida Pune Ghaziabad Gurugram Surat Visakhapatnam Dubai Abu Dhabi Ajman Oman Uttar Pradesh Maharashtra Karnataka Tamil Nadu Telangana West Bengal Gujarat Madhya Pradesh Haryana Kerala Bihar Rajasthan Assam Odisha Punjab Andhra Pradesh Jammu and Kashmir Uttara khand Himachal Pradesh Jharkhand Goa Puducherry Manipur Chhattisgarh Meghalaya Andaman and Nicobar Islands United States Philippines United Kingdom Germany Canada China Australia Ukraine Nigeria Malaysia France Bangladesh United Arab Emirates Turkey Pakistan Indonesia Saudi Arabia Kenya Egypt Taiwan Russia Singapore Peru Italy Netherlands Spain Thailand South Africa Palestine Ireland Japan Vietnam Mexico Hong Kong Sri Lanka Nepal Finland Maldives Brazil Czech ia Iran Poland Switzerland South Korea Belgium Myanmar (Burma) Lebanon Uzbekistan Greece Kuwait Ghana Morocco Qatar Sweden Armenia Ethiopia Israel Kazakhstan Romania Tanzania Latvia Denmark Argentina Oman Venezuela Bulgaria Belarus Algeria Moldova Portugal El Salvador Jordan New Zealand Afghanistan Austria Bahrain Costa Rica Hungary Albania Azerbaijan Iraq Slovenia Somalia Tunisia Yemen Colombia Estonia Georgia Norway Serbia Brunei Chile Cameroon Honduras Croatia Jamaica Lithuania Mauritius Sudan Kosovo Bolivia Slovakia Senegal Uganda Bahamas Congo – Kinshasa Côte d'Ivoire Cape Verde Curaçao Ecuador Iceland Luxembourg Montenegro Macedonia (FYROM) Mongolia Malawi Panama Rwanda Syria Turkmenistan Zambia Angola Bosnia & Herzegovina Barbados Burkina Faso Bermuda Bhutan Central African Republic Congo – Brazzaville Cyprus Gabon Guernsey Gambia Guatemala Guam Haiti North Korea Liberia Lesotho Libya Malta Mozambique Sierra Leone Tajikistan Trinidad & Tobago Uruguay Samoa Zimbabwe UAE
Testimonial
With years of experience, we know what your industry needs for growth.
Through our industry knowledge and experience, we execute translation that will definitely profit your business.
"The best thing that I liked about TridIndia is their professionalism & promptness in delivering bulk projects within shorter time frame. Kudos to the team..!!"
"The best thing that I liked about TridIndia is their professionalism & promptness in delivering bulk projects within shorter time frame. Kudos to the team..!!"
"When you are in the technical industry, you know how difficult it is to communicate with your multilingual customers. But, TridIndia made this simple for us."