Travel & Tourism Translation Services
Want your travel guide to be available in more than one language? With travel & tourism translation services help your travellers gain knowledge of different places in their native languages.
Why You Should Invest in Travel Translation Today?
As per some the study, the travel and tourism industry is estimated to reach $1.3 billion by the year 2025. Travel & tourism have become quite easy with the advance of the internet and the fast spread of English. Travel companies are now becoming less important and people are taking the responsibility of planning their weekend getaway and holidays each year. With more and more travel company websites that follow this process, search the right destination is simple than ever! But if the customer doesn't know to speak the language widely spoken at this destination, getting around as well as searching for ideal places to visit might become difficult. This is why manual translation is essential for the travel and tourism industry. Translation for restaurants, tour groups, hotels, museums, airports, etc. is becoming much more crucial. If your business doesn't have its tourist materials or website professionally and flawlessly translated into various languages, you are already losing out on many of your customers.
Fastest professional Travel and Tourism Translation Services at TridIndia by 4000+ certified Travel and Tourism translators for quality translation services in/ for the Travel and Tourism Industry in 200+ languages, dealing with all types of technical, legal as well as government, private, NGOs and firms like life science, mining, real estate, academic, engineering, medical and many more sectors for last many years, with a well-known position in the market of Travel and Tourism translation services in New Delhi India UAE Mumbai Bangalore Hyderabad Kolkata Chennai and worldwide. Our veteran Travel and Tourism translators supply significant Travel and Tourism translation service required for industrial and non-industrial purposes. With our Travel and Tourism translation service, we translate travel company websites, brochures, menus, etc. into/from Travel and Tourism language at cost efficient and nominal price. While translating documents for the tourism industry, our team ensures that they deliver creative work and maintain tandem with idiomatic, historical and cultural issues of the targeted segment. Hence, our services facilitate effective communication, which results in increasing your customer base and boosting your promotional activities.
Affordable Tourism Translation for Your Business
Travelling to a new country can be a bit scary for several people. But, visiting new places and owning intercultural experiences seem to be getting significant for many. And the language barrier won't hold them back. If your business needs consumers that speak a lot about their experience, feel comfy and very safe utilizing your services, and are very contented with materials in their mother tongue, hiring a vetted translator is indispensable. Committed to delivering top-notch translation solutions, one of the crucial benefits of professional translator is that he/she is vested with immense knowledge in translating texts for the tourism industry.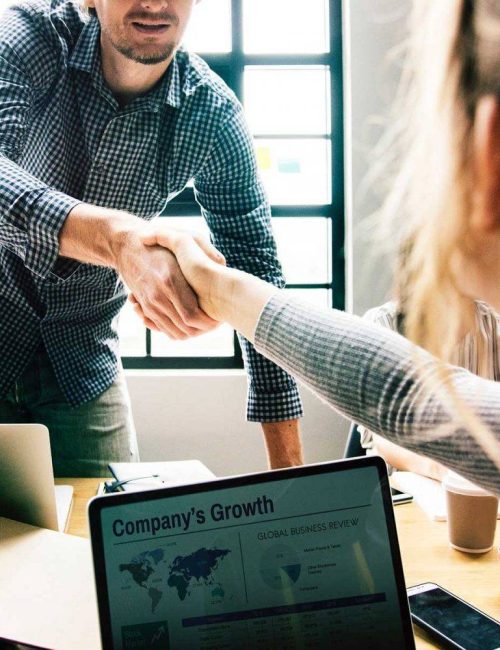 Need of Travel Translation Services For Your Business Today
The travel and tourism industry has huge requirements for language translation. As this sector is emerging faster, it is crucial for your company to promote their services in the languages of its target audiences. To achieve this, you require a credible travel website translation that meets your needs.
Identify Market Potential
For travel companies, it is tough to attract the right audience. A professional translator analyses the target market and performs translation accordingly. This is ideal to provide translated articles to readers.
Better ROI
The travel website should be available in a language that attracts global clients. The more awareness about your services your spread in multiple languages, the better sales and ROI you will going to enjoy.
Boost Sales
As travellers most frequently used to visit the website to get information about any place, flight, etc, it is required for the travel companies to make their website multilingual to ensure more sales.
Reach Target Audience
Having website content available in different languages is crucial in today's age to reach the target audience. This is done to ensure that all the translated content gets rightly consumed by customers.
If you don't want to get the original meaning of the text gets lost, it is advised to hire us to ensure successful website translation. Our expert translators have good knowledge of the travel industry and can easily translate your content into the target languages using the right vocabulary.
We at Tridindia
Professional Travel Translation For Documents
While it's ideal to identify and serve the languages that tourists in your location speak, don't just stop there. For instance, tourists from Asia are among the largest and fastest emerging markets in tourism. If you are there in tourism, it's a lucrative market to appeal to. Thus, there is a huge importance of translation that helps boost tourism. If tourists can find you, learn what you want to offer and have an excellent experience, they're more probably to return and then share with others.
Types of Tourism Translationn We Offer
Travel and tourism is one such industry that has dire need of translation. To draw more people to your travel website, you can avail our affordable business translation solutions to get the below-given documents translated by professionals.
Maps
Brochures
Tour leaflets
Marketing content
Menus
Website content
Flight information
Documentary films
Travel guides
Holiday catalogues
Newsletters
And many more..
TridIndia is the ultimate partner and solution to help you overcome multiple translation challenges. Whether you require translation for tourism offices, hotels, or other tourism organizations, we provide you with authentic translation in both national and foreign languages.
Benefits of Outsourcing Tourism Translation Services to Us
Data Privacy
We provide end-to-end security to our customer's data to ensure no one can access it. Also, we can sign confidential agreement.
Culturally Relevant
While delivering translated content, our professionals consider cultural preferences. Our translators ensure translation seems culturally relevant.
Quality Control Systems
Our QA team ensures that the translated content is rich in quality and highly accurate. They check the documents for errors and fix them.
Native Translator
We have a team of experienced native translators to provide well-translated content in the preferred language to build connections.
Years Of Experience
We have vast years of experience in delivering first-class translation solutions and meeting the expectations of our clients.
Faster TAT
Being a professional translation company, we tend to deliver the project with faster TAT. We avoid delaying any of the tasks assigned to us.
Your business communication totally relies on clear and concise document translation that ensures the delivery of desired results. We promise you accurate tourism translation that helps tourists understand the message you want to share.
Type of Languages We Offer for Travel Translation
Language allows individuals to communicate and share ideas. Tourism translation bridges the gap in communication. With 7000+ languages spoken around the world, partner with us where our translator accurately translate a document into the following languages.
Punjabi Tourism Translation
Hindi Tourism Translation
Urdu Tourism Translation
Bengali Tourism Translation
Tamil Tourism Translation
Telugu Tourism Translation
Malayalam Tourism Translation
Gujarati Tourism Translation
Russian Tourism Translation
Spanish Tourism Translation
French Tourism Translation
German Tourism Translation
Japanese Tourism Translation
Arabic Tourism Translation
Chinese Tourism Translation
Dutch Tourism Translation
And many more..
If you are running a travel company, then rightly translate a website into these many languages can help you welcome endless opportunities with global markets, thereby widening your objectives as well as efforts.
Get in touch
Don't hesitate to contact with us for inquiries!
We have translated brochures, travel guides and more for numerous travel companies and we would be happy to serve you the next!
Easy Project Consultation
Your Trusted
Travel Translation
Agency Online
Tourism promotes continuous economic development for a nation by offering a constant consumption of services and goods. This boosts employment for locals as well as production for businesses in the most visited nation.
Tourism put a great impact culturally. It helps enhance awareness of local as well as foreign societies, and even supports the exchange of traditions, languages, and products.
Your consumers come from a plethora of cultures, countries, and languages. How do you interact with all of them? Understand one fact:
The more your company adapts to your consumers, the more consumers you will later gain.
Whether you want a translation for a hotel chain, a travel agency or any language service for the tourism industry, we offer 100% culturally relevant, accurate translation solutions that are assured to connect with your target audience. One of the major benefits of professional translation firm is we deliver quality for your money.
Travel and tourism translation solutions allow you to give your consumers the proper language assistance they require to go to foreign nations. Our professionals in the travel and tourism industry are familiar with the specifics of the tourism industry.
Our Native
Experts Tourism
Translators
Professional Native Speakers for Translation
The translation is beyond just words. Translation refers to the meaning behind the words, and that's where owning a native-level understanding of the preferred language as well as culture comes in.
If you are into the tourism industry, clear communication is crucial. Native-speaking translators are just better equipped to convey the meaning of the original text precisely in the target language. For every one of these reasons, we insist our professional translators be native speakers of different languages for website translation.
Contextually Relevant
The translation is all about communication. Thus, how we convey the message is impacted by our culture in multiple ways.
For instance, cultural rules clearly dictate which words are suitable for answering different people and for various types of writing. Or, a word that's ideally acceptable in the original language could have objectionable connotations in the preferred language.
Our native-speaking translators have good industry knowledge, know every nuance of the specific language and ensure that the translation conveys everything it's supposed to. After all, meeting essential translation quality standards is crucial for getting rid of malpractice, misuse and misunderstanding.
Case Studies
We are dedicated to
serve you all time
With the help of a talented pool of native translators, we are helping travel & tourism companies provide information in the traveller's mother tongues.
Why Choose Us
Choosing Tridindia to Get Valuable Travel Translation
We have translators equipped with the knowledge of the travel industry and follow the proven translation strategies to ensure that the text will be translated with the target nation's cultural context.
Higher Quality & Accuracy Level
Upon translation completion, the translated content will be shared with the quality control team to ensure it is quality rich and quite accurate.
Comprehensive Language Solutions
We provide complete language solutions with the assistance of talented translators who can translate any travel material professionally.
Certified
Translation
We are renowned for providing certified translation for translating any legal documents that are highly demanded while travelling.
Native Expert Translators
We have a talented team of native translators who are specialized in handling and performing translation of travel industry content.
Easy Project Consultation
We provide easy project consultation to our clients with the aim to listen to their concerns and resolve their queries.
Fastest Turnaround Time
Our native translator will read out your requirement and translate the content accurately with the fastest turnaround time.
Funfact
The Unbeatable Travel Translation Master Since 2002
To make your tourist feel welcomed as well as comfortable while visiting, you need to make your travel-related information should be adapted in order to get over language or cultural barriers.
Steps
Take Simple Steps for Travel Translation Order
To ensure your message is communicated in an effective way; there is a huge need of website translation where our translators keep the original communication style intact to give the maximum fluent translation.
Contact us first
Reach us first and speak to our experts regarding your translation needs.
Consult with Project Manager
To know a lot about our services, connect with our professional project manager.
Place Your Order
Tell us the language pair you want the translation to/from and place an order.
Get Delivery On Time
Once the translation work is completed, the translated content will be delivered to you.
FAQ
Frequently Asked Questions
TridIndia Providing Certified Tourism Translation Services in:
Ahmedabad NCR Bangalore Chandigarh Chennai Delhi Gurgaon Hyderabad Kolkata Lucknow Mumbai Noida Pune Ghaziabad Gurugram Surat Visakhapatnam Dubai Abu Dhabi Ajman Oman Uttar Pradesh Maharashtra Karnataka Tamil Nadu Telangana West Bengal Gujarat Madhya Pradesh Haryana Kerala Bihar Rajasthan Assam Odisha Punjab Andhra Pradesh Jammu and Kashmir Uttara khand Himachal Pradesh Jharkhand Goa Puducherry Manipur Chhattisgarh Meghalaya Andaman and Nicobar Islands United States Philippines United Kingdom Germany Canada China Australia Ukraine Nigeria Malaysia France Bangladesh United Arab Emirates Turkey Pakistan Indonesia Saudi Arabia Kenya Egypt Taiwan Russia Singapore Peru Italy Netherlands Spain Thailand South Africa Palestine Ireland Japan Vietnam Mexico Hong Kong Sri Lanka Nepal Finland Maldives Brazil Czech ia Iran Poland Switzerland South Korea Belgium Myanmar (Burma) Lebanon Uzbekistan Greece Kuwait Ghana Morocco Qatar Sweden Armenia Ethiopia Israel Kazakhstan Romania Tanzania Latvia Denmark Argentina Oman Venezuela Bulgaria Belarus Algeria Moldova Portugal El Salvador Jordan New Zealand Afghanistan Austria Bahrain Costa Rica Hungary Albania Azerbaijan Iraq Slovenia Somalia Tunisia Yemen Colombia Estonia Georgia Norway Serbia Brunei Chile Cameroon Honduras Croatia Jamaica Lithuania Mauritius Sudan Kosovo Bolivia Slovakia Senegal Uganda Bahamas Congo – Kinshasa Côte d'Ivoire Cape Verde Curaçao Ecuador Iceland Luxembourg Montenegro Macedonia (FYROM) Mongolia Malawi Panama Rwanda Syria Turkmenistan Zambia Angola Bosnia & Herzegovina Barbados Burkina Faso Bermuda Bhutan Central African Republic Congo – Brazzaville Cyprus Gabon Guernsey Gambia Guatemala Guam Haiti North Korea Liberia Lesotho Libya Malta Mozambique Sierra Leone Tajikistan Trinidad & Tobago Uruguay Samoa Zimbabwe UAE
Secrets behind TridIndia's Enthralling Tourism Translation Services
In order to present tourism material in an attention-catching manner, our team follows value added translation tips that result in a world-class tourism translation. The tips are described below: –
Use of Accessible Language
Tourism translations are a bit different from other specialized areas of translation. Tourism related translations require the usage of informal language that incorporates a direct and relaxed style to attract reader's attention. Thus, to deliver quality and authentic tourism translations, a complete understanding of both the source and target language is very important.
Avoid Neglecting Details
Translating tourism documents is a highly-specialized commercial skill, as there are a number of details that need to be managed wisely. For instance, a hotel may wish to include various price packages in different currencies to serve his international guests. To translate such details, the translator must be an expert in this area. Our team of translators makes sure that no single detail or information is neglected or misinterpreted.
Add Marketing Flair
Besides conveying the message, tourism translation requires adding a marketing flair to the text, in order to advertise and promote the clients' website, brochure or other marketing material. Thus, our native translators play with words in such a way that attracts readers and tourists towards our clients' business.
Focus on Target Audience
The tone and style of language may differ from one country to another. Hence, it is advisable to keep in view, all the necessary writing conventions and cultural implications of the target audience.
By adhering to these tips, we ensure that our clients' purpose behind getting our travel & tourism solutions gets fulfilled and they reap the benefits of appealing to customers to visit their multilingual website and opt for any of their travel packages.