Audio Translation Services
Ensure your audio message is understood by your target audience. With audio translation services get your audio content translated into texts in the language of your choice that can help you receive more listeners as potential readers.
Why You Should Invest in Audio Translation Today?
If you're working in an international company or multi-lingual workspace, clear, good, communication is important. How many times have you got a lot of material to work with — suppose, a presentation or a training video — just to have it come from the different branches where many different languages are spoken? What if you're in a different country but you record some part of an event or a seminar that is in another language and you require it for professional development? Or do you own a YouTube video, movie, or show that you want to make accessible for the whole new market? That's when you need an audio translation.
The manual translation of audio content is primarily required by leading companies, that need to process and convert the bulk of audio files. This is extremely important in businesses, where a small mistake in the message or misrepresentation might backfire with a huge loss. It can be used to convert corporate audio to target the potential audience, train multilingual staff, and for more purposes. Although translation tools help in quick conversion, they often provide inaccurate outputs. To maintain the full credibility of the message, it is extremely important to get it translated by experienced native human experts.
Affordable Audio Translation Services for Your Business
As businesses are going global, so they have to communicate with foreign clients regarding the projects. Most companies share presentations or videos to explain their work plan to clients but they forget to adapt it for them so that they understand everything well in their native language. As a result, businesses need to choose affordable audio translation services to break the communication gap. Usually, audio translation is done from audio to text i.e. audio content from one language is translated into the text format of a target language. Translating audio to target lingo helps your clients understand what you want to explain regarding products or services. Tridindia audio translators convert audio into text and precisely translate a document to ensure better understanding.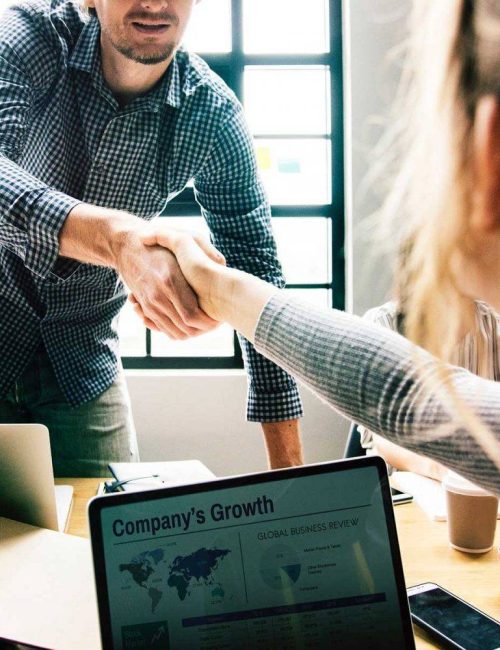 Need of Audio Translation Services For Your Business Today
Audio is undoubtedly the most effective means of communication and business advertisement. To make the audio understandable for the target audience, you need the assistance of one of the reliable Indian translation companies. Here are some of the benefits that you'll get from Audio translation solutions:
Penetrate New Market
Before you enter a new market, it is essential to get aware of all the factors that can impact your business growth. Thus, translating audio marketing materials is important when you are targeting the global marketplace.
Reach Target Audience
In order to make your audio material available to the global audience, it is essential to provide it in their native language. With audio translation, you can reach potential customers across the world without any additional cost.
Create Reputation
Translation can help your company to build and protect its reputation by reaching the target audience. If you're having any audio in a format that targeted people could not understand, get it correctly translated to leave a positive impression.
Better ROI
Translation is the cost-effective method for recorded conferences, e-learning programs, and all audio files because it saves your money on re-creating the entire content again. You can let your message reach the required people across the world.
After reading these points, it gets clear that translating audio files in any format and volume can be a cost-effective and result-oriented way of expanding business globally. Our reputable voiceover translation service provider is specialized in grammar, culture, tone, and all nuances.
Types of Audio Translation We Offer
We can deliver impeccable document translation that comprises the texts of audio content which needs to be shared with non-native audiences. So, you can contact us for translating the following types of audio script –
TV & Radio Shows
Advertising Material
Broadcast Programs
Website Audios
Webcast/Podcast
Educational Videos
Public Service Message
Legal Translation
Audio Tours
Talk Shows
Training Audios
Films/DVDs
Technical Audio Manuals
Sales Presentation
E-Learning Programs
Self-Help Audio
Voicemail Messages
Interactive Voice Response
Whether you need a translation of business meetings material, training content, product launch audio, or other audio scripts, you'll always find us supportive for the conversion of any audio content to texts and to successfully translate your documents.
We at Tridindia
Professional Audio Translation to Make Your Message Understandable
Audio is unquestionably the ideal way to interact with the target audience. Also, this is an ideal way to promote the product in many regions. This is why. Audio translation has turned crucial for companies amid promotion. From healthcare to legal companies and e-commerce is utilizing advanced and effective localization to localize its audio content. Audio translation is also highly useful for those who are visually impaired. Tridindia is here to help you from end to end with its professional audio translation. So, if you want to get the expected results, make sure that the content cuts across language barriers.
Type of Languages We Offer for Audio Translation
We know that clear communication is the first step to achieving understanding. When it comes to the tailor-made rush translation for documents of audio texts, we are here to offer you the same in the different Indian and foreign languages.
Gujarati Audio Translation
Russian Audio Translation
Spanish Audio Translation
and more..
Our incomparable audio translation solutions save you time and money on every one of your translation projects. Our exceptional business translation service provider pays attention to details. And ensure that the audio recording is translated with full accuracy.
Benefits Of Outsourcing Audio Translation Services To Us
A professional translator takes care of the essential grammar, vocabulary, etc. when rightly translate a book available in audio form. Here are other benefits of outsourcing that you can reap:
Data Privacy
From the beginning to the delivery of accurately translated files, we remain to stick to the highest standards of confidentiality.
Quality Control Systems
Delivering quality is our utmost priority. Thus, we send the audio script to our proofreaders for review.
Years Of Experience
Tridindia has many years of experience in delivering an excellent audio translation that meets the expectations of clients.
Faster TAT
We are available to help our clients with quality translation solutions with a quick turnaround time.
Culturally Relevant
We offer top-quality translation in any Indian as well as international languages, to accurately convey the message.
Native Translator
We have native translators who have the know-how of the grammar, nuances, dialects, and culture of various languages.
With the core translation team, consisting of qualified professionals, editors, proofreaders for proper proofreading in translation, quality analysts, and project managers, we have created a reliable image in the market.
Get in touch
Don't hesitate to contact us for inquiries!
For quality audio translation, be confident and choose Tridindia as your trusted partner as we have vast experience in breaking the language barriers!
Easy Project Consultation
Your Trusted
Audio
Translation
Agency Online
Tridindia was established on the ethics of providing accurate audio translations at reasonable costs to customers across the world. Since our inception, we have turned into a key player in the translation sector. We embrace new technology in the progressive translation industry and while we still give value to the job of human interpreters – machine translation isn't yet sufficiently accurate to meet our high standards.
Our knowledgeable and experienced translators allow you to convert any size of audio into multiple languages more easily. Following are some of these examples Arabic Audios, Spanish Audios, Russian Audios, Italian Audios, Tamil Audios, Hindi Audios, Marathi Audios, Japanese Audios, German Audios, Chinese Audios etc.
With a worldwide vision and a simple approach to providing customer service, Tridindia provides a great solution for all translation requirements. We combine the newest technologies with professional linguists in order to specialize in rapidly setting up long-term working partnerships with our clients, giving them accurate translations at the best prices. We comprehend every request for urgent translation for business is different, so we offer personal and professional analysis to provide the best price and service to every client.
We are strongly committed to offering outstanding customer care and first-class quality audio translations. As such, we provide 24/7 support to our clients whenever they need us.
Our Experts
Audio
Translators
Scope of Audio Translation
Have you ever thought about audio translation? You may have hardly stopped to consider it, but this service exists and is essential to access a great amount of content available today. While it may not be as same in quantity as written translations, it is a quite important service in the marketplace today and should stay that way for quite a long time. This service involves translating everything that has been spoken into an audio file, which can be a presentation, a lecture, or even the audio of a specific video.
Being the language service, the audio is translated into the language of your client's choice. The purpose of accurate translation for small businesses is to keep the original sound intact as it was spoken unless there was a speech error or mispronunciation. At Tridindia, we strive to provide you with an audio file that is translated well.
Specialized Translation
The technology development and several new ways to consume content will make that significance even greater. Cost-effective media translation is an important process for those who need better results on Google and want to get searched on search engines, as it leads to a trusted copy of everything that has been spoken in a podcast or other content, which also makes it simple for users to search such content. This is tremendously useful in today's globalized world.
Our extremely professional linguists as well as customer service representatives are always there to assist clients every time by phone or email.
Get in Touch
We are dedicated to
serve you all time
Our experts are always ready to deal with any situation and provide the best audio translation as per the request they received.
Why Choose Us
Partner with Tridindia and Acquire Outstanding Audio Translation
We are a team of qualified language service providers. Translation projects are handled by them individually and they guarantee full accuracy. So, you don't have to worry about quality.
Higher Quality & Accuracy Level
Our team of audio translators ensures that the translated audio should be accurate and quality-rich that engages the audience.
Comprehensive Language Solutions
To make you reach a global audience, we also provide comprehensive language solutions with the help of our native translators.
Certified
Translation
We offer certified and error-free audio scripts so that your audience gets to hear the right information.
Native Expert
Translators
Our native translators are experienced and have worked for different sectors. They have a strong knowledge of the translation industry.
Easy Project
Consultation
We conduct fast project consultation to help our clients how we can help them by providing quality audio translation.
Fastest Turnaround
Time
We follow a systematic approach to complete the work within the stated deadline and we get success in it.
Realfact
The Unbeatable Audio Translation Master Since 2002
Incorporating our remarkable audio translation can build brand authority. With the help of audio translation, you can boost your presence in the international marketplace.
Steps
Follow Our Simple Steps to Order Audio Translation
Contact us first
Get in touch with our experts by giving us a call or simply mailing your requirement.
Consult with Project Manager
Discuss your project with our experts who have a great understanding.
Place Your Order
Choose a particular language in which you want to convert your audio and place your order.
Get Delivery On Time
We assure your work will be completed and mailed to you within the deadline.
FAQ
Frequently Asked Questions on Audio Translation
TridIndia Providing Certified Audio Translation Services in:
Ahmedabad NCR Bangalore Chandigarh Chennai Delhi Gurgaon Hyderabad Kolkata Lucknow Mumbai Noida Pune Ghaziabad Gurugram Surat Visakhapatnam Dubai Abu Dhabi Ajman Oman Uttar Pradesh Maharashtra Karnataka Tamil Nadu Telangana West Bengal Gujarat Madhya Pradesh Haryana Kerala Bihar Rajasthan Assam Odisha Punjab Andhra Pradesh Jammu and Kashmir Uttara khand Himachal Pradesh Jharkhand Goa Puducherry Manipur Chhattisgarh Meghalaya Andaman and Nicobar Islands United States Philippines United Kingdom Germany Canada China Australia Ukraine Nigeria Malaysia France Bangladesh United Arab Emirates Turkey Pakistan Indonesia Saudi Arabia Kenya Egypt Taiwan Russia Singapore Peru Italy Netherlands Spain Thailand South Africa Palestine Ireland Japan Vietnam Mexico Hong Kong Sri Lanka Nepal Finland Maldives Brazil Czech ia Iran Poland Switzerland South Korea Belgium Myanmar (Burma) Lebanon Uzbekistan Greece Kuwait Ghana Morocco Qatar Sweden Armenia Ethiopia Israel Kazakhstan Romania Tanzania Latvia Denmark Argentina Oman Venezuela Bulgaria Belarus Algeria Moldova Portugal El Salvador Jordan New Zealand Afghanistan Austria Bahrain Costa Rica Hungary Albania Azerbaijan Iraq Slovenia Somalia Tunisia Yemen Colombia Estonia Georgia Norway Serbia Brunei Chile Cameroon Honduras Croatia Jamaica Lithuania Mauritius Sudan Kosovo Bolivia Slovakia Senegal Uganda Bahamas Congo – Kinshasa Côte d'Ivoire Cape Verde Curaçao Ecuador Iceland Luxembourg Montenegro Macedonia (FYROM) Mongolia Malawi Panama Rwanda Syria Turkmenistan Zambia Angola Bosnia & Herzegovina Barbados Burkina Faso Bermuda Bhutan Central African Republic Congo – Brazzaville Cyprus Gabon Guernsey Gambia Guatemala Guam Haiti North Korea Liberia Lesotho Libya Malta Mozambique Sierra Leone Tajikistan Trinidad & Tobago Uruguay Samoa Zimbabwe UAE
Testimonial
With years of experience, we know what your industry needs for growth.
Through our industry knowledge and experience, we execute translation that will definitely profit your business.
"The best thing that I liked about TridIndia is their professionalism & promptness in delivering bulk projects within shorter time frame. Kudos to the team..!!"
"The best thing that I liked about TridIndia is their professionalism & promptness in delivering bulk projects within shorter time frame. Kudos to the team..!!"
"When you are in the technical industry, you know how difficult it is to communicate with your multilingual customers. But, TridIndia made this simple for us."