Malayalam Translation Services
Do you want to gain a competitive edge in the business? Malayalam translation services that are carried out by mother-tongue specialists are a must for you. Professional translators help you to scale your global growth efforts, by supporting translation needs, in over 250+ languages.
Why You Should Invest in Malayalam Translation Today?
Malayalam is a language spoken in India mainly in Kerala. And do you know it is counted among the 22 scheduled languages of India? Malayalam is the official language of Kerala and the union territories of Puducherry and Lakshadweep. Fastest professional Malayalam Translation Services by 4000+ certified Malayalam translators who offer accurate Translation Services in the Malayalam language for government, public and private sectors. Our expert Malayalam translators offer accurate Malayalam Translation in New Delhi NCR India UAE Chennai Kolkata Hyderabad Ahmedabad Mumbai Chandigarh and other parts of the world. With the growing gamut of translation, many business units are now able to attract more and more customers.
Thus, our Malayalam Translation company enables you to grow firmly in the marketplace, thereby increasing your customer base. Globalization, on one hand, allowed the company to easily enter into any foreign company and on other hand, it also led to a drastic rise in demand for translation in business. Today many organizations take the help of translation to formulate effective communication links between their clients overseas. From merely a concept, translation has become a must-have tool to penetrate any foreign market.
English to Malayalam Translation Services
The number of Malayalam speakers holds a large portion in the Gulf region and it accounts for the huge number of people living in this part of the world. For businesses, using the Malayalam language proudly boasts uniqueness that makes it relevant to function in Kerala and other Malayalam speaking regions. So, using English to Malayalam translation services allows the business to be relevant to the market.
We understand your needs for Malayalam translation and follow the implications of cultural norms and language nuances to provide clear business communications. Our team has skilled translators who always strive to provide reliable and accurate translations that meet the highest standards and expectation of the clients.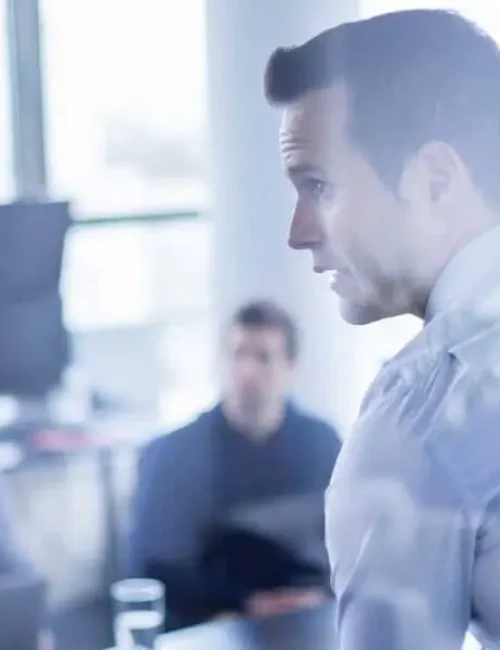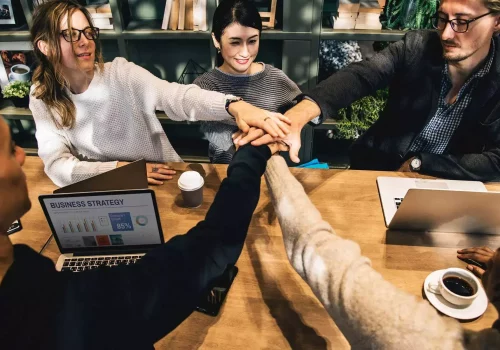 Get Certified Malayalam Language Translators For Your Project
The Malayalam language holds great importance for businesses that are dedicated to functioning in the Kerala market. To get the Malayalam translation, businesses trust Tridindia as we have experience and expertise that make us counted as professional Malayalam translation providers. We have translators who ensure accuracy, local and cultural relevance, and proficiency in the translation.
The Malayalam language carries a reflection of a vibrant culture, and history, and is a medium for creative expression. We have trained Malayalam language translators who understand the linguistic nuances and language roots, and thus carry out the accurate translation for your requirements.
Malayalam Translation Market
Kerala may not be considered geographically a large state however, it comes to the diversity of business. Kerala holds great importance in terms of commercial purposes leading it to be the eleventh-largest economy in the country. Kerala is majorly known for hosting various businesses such as agriculture, shipping, fisheries, etc. However, Kerala is best known for Ayurveda tourism.
Business owners, whether domestic or international, have a large scope to establish their ventures in the state. However, to function smoothly in Kerala, it is important to consider Malayalam translations. Kerala boasts one of the highest literacy rates in the country and a lot of people prefer reading and text that's translated into Malayalam language.
Malayalam has different dialects and it comes with considerable differences in regard to various things. Therefore, for seeking Malayalam translation, it is necessary to hire professional translators. Business owners looking forward to expanding in the Malayalam-speaking region adopt a personalized and more localized approach by choosing professional Malayalam translations.
Malayalam Translation Tips
The Malayalam language comes with an extremely unique set of challenges and it is the most difficult of all the southern Indian languages. During translation, translators have to work on several things, and given below are important tips they consider:
Vocabulary
Malayalam vocabulary has several words borrowed from other languages such as Sanskrit and Tamil. Also, several words such as Coir, Catamaran, and Copra are all examples of words that have been loaned to English. So, professional translators need to be very aware of the vocabulary to ensure to deliver accurate Malayalam translation.
Script
The Malayalam script is Kolezhuthu and is derived from the ancient Grandha script. The new script was introduced in 1981 with major changes eliminating the number of characters in the alphabet. So, translators must ensure to use of the right Malayalam script to assure accuracy.
Malayalam language is a combination of two words, 'mala' meaning mountain and 'alam' meaning place. This clearly explains the place where the language was originated. Given below are the following Malayalam language facts that you need to know:
✔ Malayalam language is one out of 22 languages spoken in India, and in 2013 it was given classical language status.
✔ Malayalam is the official language of Kerala and territories of Puducherry and Lakshadweep.
✔ Malayalam shares linguistic traits with Tamil, Telugu, and Kannada.
✔ The word 'Malayalam' is a palindrome. So, whether you read from the right or left, the word stays the same.
✔ Malayalam has 16 vowel letters and 37 constants, bringing it to a total of 53 characters which makes to almost twice the number of English Alphabets.
Malayalam language is popularly known native language of the South Indian state of Kerala and also to the Lakshadweep Islands on the west coast of India. Approx. 4 percent of the population speaks Malayalam language and it ranks eighth among the 15 major languages of India, in terms of speakers count. The language belongs to the southern group of Dravidian languages such as Tamil, Kota, Kannada, and Kodagu.
Malayalam language shares a likeness to Tamil language and sounds like a variation of the language is also the same. Proto-Tamil Malayalam is the parent language of Malayalam and Tamil. Also, it is the common language from which both languages split to become two distinct languages, over a period of 400-500 years.
According to the experts, Tamil had a huge influence on the early development of Malayalam. Also, the language was further enriched by the arrival of the Europeans. Later, several words and idioms from English, Portuguese, and Dutch were added to Malayalam languages.
Countries that speak Malayalam
The Malayalam language is the official language of Kerala and you can find the majority of Malayalam speakers in different adjoining regions such as Nilgiris, Kanyakumari, Dakshina, Coimbatore of the Tamilnadu, and Kodagu districts of Karnataka as well. The Malayalam language is not limited to India and it is spoken in other countries such as:
| | |
| --- | --- |
| United Arab Emirates | Bahrain |
| Israel |  India |
|  Malaysia |  Qatar |
| Singapore |  United States |
| Canada | Fiji |
|  United Kingdom | |
Country: India
Capital: New Delhi
Population: 140.76 Crores
State With Highly Spoken Malayalam Speakers: Kerala
Constitutional Republic: President Droupadi Murmu and Prime Minister Narendra Modi
Currency: Rupee
GDP (ppp): 3.18 Lakh Crores USD
Unemployment: 7.1%
Government Type: Constitutional Republic
Industries: Deals in pharmaceuticals, automotive, engineering and machine tools, electronics, computer software, steel, research and development, textiles, agriculture, construction, power, chemical, manufacturing, communication, etc.
People of each district speak different dialects of Malayalam. The notable difference includes pronunciation, accent, words as well and speaking style. Given below are the following Malayalam language dialects:
| | |
| --- | --- |
| Thrissur-Kochi | Kasaragod |
| North Malabar | Wayanad |
| Kozhikode | Eranad |
| Valluvanad (South Malabar) | Palakkad |
| North Travancore | Central Travancore |
| South Travancore | Lakshadweep |
| West Vembanad | Beary |
| Ravula | |
Popular Malayalam Translation Phrases
Malayalam language is spoken by around 40 million people and it is termed as one of the most important languages of India. There's more respect to written Malayalam however, spoken Malayalam also boasts cultural richness. There are several people interested in speaking the Malayalam language and here are the common English phrase and their Malayalam translation:
| | |
| --- | --- |
| English Phrase | Malayalam Translated Phrase |
| Hello! | ഹലോ  (halayaa) |
| Good morning | സുപ്രഭാതം ( suprabhaatham ) |
| Good luck | നല്ലതുവരട്ടെ ( nallathuvaratte ) |
| Goodbye | വിട ( vida ) |
| Thank you | നന്ദി (nandi) |
| How are you? | സുഖമാണോ? ( sukhamaaneaa?) |
Affordable Malayalam Translation Services for Your Business
One cannot neglect translation to deliver an accurate message across all channels. In the absence of it, it becomes difficult to convey accurately and timely. One cannot be 100 percent sure that the correct message is being passed on in the mind of the customer. This must in order to find out their behavior, attitude toward the product, new product opportunity, etc. it further helps in finding out where your customer lies and which area is most profitable for what type of products. Affordable language translation solutions help in building an effective marketing strategy that helps you to fight competitors. With it, it gets a lot more difficult to survive in any foreign economy and competing with other players might give you tough rivalry.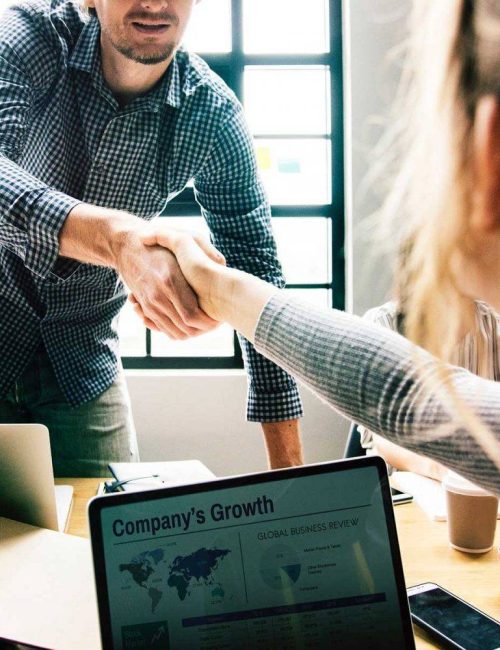 Need of Malayalam Translation Services For Your Business Today
The native language is something that you understand the best. You build it in the early stages of your life. You express every feeling, emotion, and concept best in your native language in comparison to any other language. No matter how perfect your other language skills are, there will never be a language you know better than the one you have known the longest. Hence, getting information in the Malayalam language is a must, as it assists you to avoid miscommunications. And this is why you need to hire a premier translation service provider for your business today!
Identify Market Potential
It's very hard to get closer with the audience of native lingual. Translation assists in analyzing the potential of markets; giving them a correct analysis of long-term customers in what location with a complete market analysis. With translation, you are able to have perfect market research that will help you in business expansion.
Reach Target Audience
Getting closer to potential customers becomes a lot easier when you translate business content such as website, software, application, etc in their native form. Translation helps in providing information in a customer's native way for easy understanding. The translation is beneficial to tie up with local companies
Boost Sales
Competition is something that businesses will eventually face no matter what economy you enter. With translation, you can bypass your competitors with a strong customer base, sales, revenue as well; converting your business into a profitable one. Translation helps you attract long-term customers and influences them to buy from you.
Better ROI
Today's daunting task is not getting globally hit but having better ROI. The translation strategy made by professionals is really powerful and will definitely boost your ROI. Once the ROI is increased, your business will reach a successful position. Therefore, translation is important to grab long-term customers.
Our multilingual, as well as multicultural work, is in a position where it wants efficient as well as clear communication between cultures and languages. Schools, companies, medical missions, all benefit from translation services in Malayalam. Not only will you be able to reach more people than you have ever thought of, but you will also be able to connect with them on a more efficient level with the power of Malayalam translation.
We at Tridindia
Professional Malayalam Translation For Documents
When you are dealing with customers from all over the world, you have no time for communication barriers to get in the way. By hiring a prestigious business translation company, you can break these language barriers and ensure your customers get the information they require to know your company. Your Malayalam translator can provide your company with a great way to reach existing and new clients with your message. From business meetings to phone conversations and reports, translators can make sure your company gets the proper translation of all communications you require to disseminate to your clients. It is the most appropriate way to work with global customers and make certain everyone is on the same page with a business transaction.
Types Of Malayalam Translation We Offer
Getting business translated into various languages has its own advantage. It not only eases your global journey but also ensure the long term survival of your business. Some seek this as just converting word tool and many seek this as an important must-have service in the organization as it is helpful in creating a relation with clients, customers or business partners overseas. At Tridindia, we provide different types of translation as listed below:
Malayalam Contract Translation
Malayalam Technical Translation
Malayalam Legal Translation
Malayalam Literary Translation
Malayalam Book Translation
Malayalam Manual Translation
Malayalam Patent Translation
Malayalam Paper Translation
Malayalam Media Translation
Malayalam Powerpoint Translation
Malayalam Subtitle Translation
Malayalam Proposal Translation
Malayalam Website Localization
Malayalam Content Localization
and more..
As we are undertaking various translation projects, since the past 13 years, we see to it that any information provided in the document is not divulged. Thus, your precious information is kept very safe with us and not disclosed to someone else. Further, we guarantee the completion of translation projects after complete editing and proof-reading. We will be highly obliged to serve you with any type of language translation solutions as per your requirement.
Benefits of Outsourcing Malayalam Translation Services to Us
A key translation factor includes designing the text particularly, to what and who the text is being generated for. Corporations have to know precisely what is required. Will the text be for medical personnel or physicians? By outsourcing the right document translation services to us, your document will have the right vocabulary, style, sentence length, and articulation accordingly. Our Malayalam language version has an equal impact and holds the same message to the particular audience as the original text.
Data Privacy
We look after the data privacy of our valuable clients. Therefore, we commit to 100% confidentiality and privacy in all your assignment. We ensure your information doesn't get to any third party.
Culturally Relevant
Our team makes sure that along with the language nuances, the translation has major relevance to the culture also. Hiring our services will guarantee you that you'll get the result in line with the cultural preferences.
Quality Control Systems
We have strict quality control systems, where the translated copy passes through many QC stages. This, as a result, makes sure that the output is high in accuracy and quality.
Faster TAT
One of the advantages of outsourcing translation services to us is you get a faster Turnaround time. To give you a convenient experience, we do not delay anything and provide every work timely.
Years Of Experience
We are working in this industry for more than 18 years and hence have years of experience. Our team has worked for various companies belonging to different industries and regions.
Native Translator
Native translators are the plus point when you hire our services. According to your assigned projects, we will allow an experienced individual who can satisfy your needs properly.
Considering to have a translation service provider that can incorporate to the linguistic aspect a deeper knowledge of these cultural undertones not only will enhance the translation of your message into the Malayalam language but will also boost wider traction for your brand, making it resonate with the identity and cultural framework of the target audience.
Get in touch
Don't hesitate to contact us for inquiries!
Enjoy all the perks of Malayalam translation by reaching out to us now. Our dedicated project manager will be in touch to talk about your assignment within one business day.
Easy Project Consultation
Your Trusted
Malayalam
Translation
Agency Online
With a wide range of languages spoken by our professional translator, you will have the power to reach clients globally. There will be no need to ignore any project because of any language barrier as your translator will translate all information and data particularly for your to participate and proceed in any language you want. You will get an advantage as your business is able to grow into new markets and grow its operations worldwide without any fear of miscommunication. As members of a trusted Malayalam translation agency, our translators know the regulations in place for their profession that assist in protecting your business from the wrong impersonation. You can trust a translator to provide your business the boost it requires to work with global companies with convenience as strict guidelines are in place to make sure proper behavior, conduct, and actions with your business.
Well-experienced translators
Specialized in multiple industries
Expansion
Brand growth
Believe it or not, only around 10% of the world's population speaks English. While this language massively dominates North America, it is essential to keep in mind that there are different households, who speak languages like Malayalam. There are even firms that are based out of other countries altogether. If you would like your firm to reach more people, or appeal to organizations all over the world, translation can assist in presenting your brand, purpose, and goals to others.
Our Experts
Malayalam
Translators
Number of Malayalam Language Speakers
Many Malayalees have come to the Middle East, the United States, and Europe. Malayalam is basically a classical language. Malayalam holds many words from the Sanskrit language and most likely originated from Tamil in the 6th century. Being the affordable Malayalam content translation provider, Tridindia has a team of skilled and experienced translators, who are professionals in Malayalam translation. The native translators are fluent in Malayalam vocabulary and are very well versed with the common phrases, industry terminology, and the culture of the language- all of which contribute to the proficiency of the source document.
Specialized Translation
Translators help you gain a competitive edge with high-quality Malayalam translation. Whatever industry your documents fall into, we have linguists who not only understand Malayalam but also specialize in a wide range of subject areas. With a professional language translation provider, you can get a tailored and budget-friendly solution to/from the Malayalam language, whether you have a college transcript, a literary piece, an E-learning module, or a document translation requirement. Professionals make sure that the Malayalam translation is complicatedly context-based and not merely a proficient translators so that you get quality translation standards without breaking your bank.
The secret of successful business communication lies in speaking in customer's native language and culturally connecting with them. Although English is understood around most nations of the world, it is not the native language for around 70% of the wider population. Multilingual communication and translation assist in reaching the global market with confidence.
Case Studies
We are dedicated to
serve you all time
Convey your brand information to customers from all over the world now!
We work to make your business reach international borders.
Why Choose Us
Choosing Tridindia for Malayalam language solutions can be the best decision.
The translation is something that is totally indispensable. Also, it breaks down borders and barriers that's why it's important to for you choose translation professionals. Choosing us will take you one step forward from your competitors.
Higher Quality & Accuracy Level
Quality and accuracy are two main things that you will definitely find at our place. We don't compromise on these two things no matter what the deadline is.
Comprehensive Language Solutions
We offer comprehensive language solutions for every industry and type of project. With our expertise and knowledge, we are able to deliver all the work with the right proficiency.
Certified Translation
Services
Certified translation services are something you can count on while hiring our services. Our translation work can easily get approved for any legal or medical purpose.
Native Expert Translators
We work with native expert translators who specialize in various industries. With their expertise and knowledge, we are able to offer our services effectively.
Easy Project Consultation
We don't take much time for our customers and hence provide easy project consultation. With our easy project consultation, you can save a lot of time.
Fastest Turnaround Time
For making sure our clients get every project work on time, we offer the fastest turnaround time. Fastest TAT gives you a sense of relaxation that you'll get everything on time.
Realfact
The Unbeatable Malayalam Translation Master since 2002
Tridindia relies on precise linguistics with rich vocabulary to provide high-quality service for your projects that might be needed to submit the next day.
Steps
Take some easy steps for Malayalam Translation Order
Malayalam translation has become an important aspect to step into the global market and grab more audiences for your products and services. So hire our services, taking some simple steps.
Contact us first
Leave us a mail or call us to tell us about your project.
Consult with Project Manager
Talk to our well-experienced project manager regarding your project.
Place Your Order
Select the language and services you want to hire.
Get Delivery On Time
Get the entire work before or within time.
FAQ
Frequently Asked Questions on Malayalam Translation
TridIndia Providing Certified Malayalam Translation Services in:
Ahmedabad NCR Chandigarh Chennai Delhi Gurgaon Hyderabad Kolkata Lucknow Mumbai Noida Pune Ghaziabad Gurugram Surat Visakhapatnam Dubai Abu Dhabi Ajman Oman Uttar Pradesh Maharashtra Karnataka Tamil Nadu Telangana West Bengal Gujarat Madhya Pradesh Haryana Kerala Bihar Rajasthan Assam Odisha Punjab Andhra Pradesh Jammu and Kashmir Uttara khand Himachal Pradesh Jharkhand Goa Puducherry Manipur Chhattisgarh Meghalaya Andaman and Nicobar Islands United States Philippines United Kingdom Germany Canada China Australia Ukraine Nigeria Malaysia France Bangladesh United Arab Emirates Turkey Pakistan Indonesia Saudi Arabia Kenya Egypt Taiwan Russia Singapore Peru Italy Netherlands Spain Thailand South Africa Palestine Ireland Japan Vietnam Mexico Hong Kong Sri Lanka Nepal Finland Maldives Brazil Czech ia Iran Poland Switzerland South Korea Belgium Myanmar (Burma) Lebanon Uzbekistan Greece Kuwait Ghana Morocco Qatar Sweden Armenia Ethiopia Israel Kazakhstan Romania Tanzania Latvia Denmark Argentina Oman Venezuela Bulgaria Belarus Algeria Moldova Portugal El Salvador Jordan New Zealand Afghanistan Austria Bahrain Costa Rica Hungary Albania Azerbaijan Iraq Slovenia Somalia Tunisia Yemen Colombia Estonia Georgia Norway Serbia Brunei Chile Cameroon Honduras Croatia Jamaica Lithuania Mauritius Sudan Kosovo Bolivia Slovakia Senegal Uganda Bahamas Congo – Kinshasa Côte d'Ivoire Cape Verde Curaçao Ecuador Iceland Luxembourg Montenegro Macedonia (FYROM) Mongolia Malawi Panama Rwanda Syria Turkmenistan Zambia Angola Bosnia & Herzegovina Barbados Burkina Faso Bermuda Bhutan Central African Republic Congo – Brazzaville Cyprus Gabon Guernsey Gambia Guatemala Guam Haiti North Korea Liberia Lesotho Libya Malta Mozambique Sierra Leone Tajikistan Trinidad & Tobago Uruguay Samoa Zimbabwe UA
Testimonial
With years of experience, we know what your industry needs for growth.
Through our industry knowledge and experience, we execute translation that will definitely profit your business.
"The best thing that I liked about TridIndia is their professionalism & promptness in delivering bulk projects within shorter time frame. Kudos to the team..!!"
"The best thing that I liked about TridIndia is their professionalism & promptness in delivering bulk projects within shorter time frame. Kudos to the team..!!"
"When you are in the technical industry, you know how difficult it is to communicate with your multilingual customers. But, TridIndia made this simple for us."