Want to promote your product or service in a different market? It's time to use the power of audio. With dubbing solutions, you can entertain and attract any viewer located in different corners of the world. Professional dubbing will assist you to increase demand and generate huge profits.
Why You Should Invest in Dubbing Today?
Do you know around 85% of entertainment agencies or companies are preferring to dub their video content? Dubbing has become important in reaching a wider audience. The common use of dubbing is conveying information in your target audience's native language. Today, professional dubbing solutions are also used for important commercial work to survive between competitors.
Get the fastest and most professional dubbing services for more than 20 Indian regional languages by 3,000+ certified dubbing experts for public and private sectors. The dubbing experts at Tridindia are capable of providing the service for different platforms including interactive games, animated TV series, corporate presentations, educational videos, documentaries, and more. With a team of more than 3,000 dubbing artists, our clients get ample options to cast from, based on age, gender, voice, style, and tone. We want our clients to settle for nothing less than the best, therefore, the experienced team of production managers, translators, and actual language dubbing artists work in synchronization to deliver the unmatched output. Besides quality, we are extra cautious about the confidentiality of the clients' data, hence we incorporate cutting-edge technologies for data safety and security and follow strict confidentiality policies within our organization.
Affordable Dubbing Services for Your Business
Presently, dubbing is playing a crucial role when it comes to expanding the business reach. It always has a long-lasting impression on the customer's mind. Today, global viewers are preferring audio/video content that is dubbed in their native languages. That is the reason our affordable dubbing solutions are highly in demand, most probably among the advertising companies. We have dubbing artists who are equipped with the abilities to generate striking voices in the corporate world as well as videos to deliver information faster to the audience. By hiring our productive multilingual dubbing, agencies and businesses can double the impact of their videos.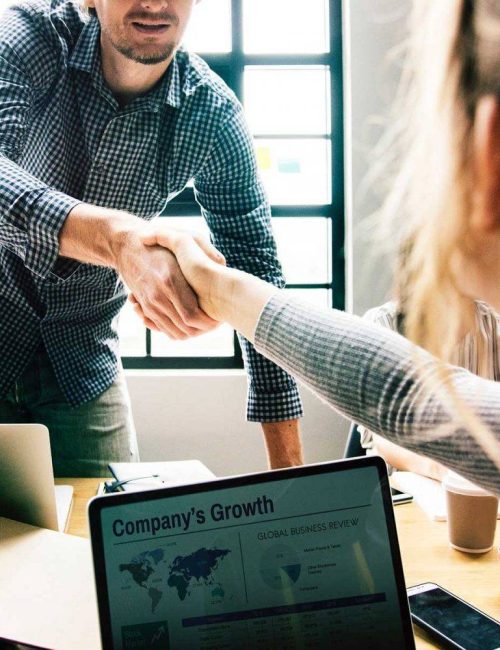 Need of Dubbing Services For Your Business Today
Dubbing has always been utilized to spread ideas as well as screen films in countries outside those where they were actually produced. In recent years there has been a massive growth in the demand for dubbing. It is believed that around 90% of video content published on the internet will be dubbed by the close of the year.
Boost Sales
Dubbing your content into the target audience's native language supports your company to increase sales. This is very important when you want to establish your presence in the international market.
Identify Market Potential
Speaking your viewer's native language will help you identify market potential. With that being said, the major importance of voice dubbing is to help you gain global viewers even faster.
Better ROI
Offering dubbed content to viewers helps you enter a new market and takes you one step ahead of others. It increases the chances for you to be preferred more by potential audiences because of familiarity.
Reach Target Audience
Dubbing your business advertisement video or audio can capture the attention of the viewers or listeners. This will truly help you reach the target audience and get support from them.
Due to the massive demand for videos or podcasts all across the world, the commercial sector has understood the real importance of video dubbing in the last decade. Just like everyone, you might also want to expand your business overseas and reach a genuine audience who speaks different languages. This is the reason why you should localize your content for a potential international market and make your content really informative, entertaining, and helpful.
We at Tridindia
Professional Dubbing For Video Files
Dubbing, also known as mixing and re-recording, is a post-production procedure of re-recording the original script/dialogues in the localized language, which is used frequently in the video production industry. The procedure involves the translation of the script into a desired regional or foreign language and then recording it again by a professional dubbing artist. Dubbing is an extremely time-consuming and complex process, which demands the involvement of professionals. The service seeker and the experts or successful local dubbing company cast the voice professional depending upon fluency, tone, and gender for the process. During post-production, we ensure that the new language recording time is in sync with the original audio duration.
Types of Language Dubbing We Offer
Dubbed content is very beneficial to boosting viewership from all across the globe. People prefer to watch a video in their native language and this is why the viewership of dubbed videos increases more rapidly. Therefore choosing the right type of dubbing as per your needs is important. Go through some types of dubbing that we offer to meet your dubbing needs:
Dubbing is quite advantageous for a company that wants to convey a message to its target audiences. This approach permits effective communication and is also affordable for companies. Businesses that are looking for the right company that knows fruitful dubbing strategies, we are the one. At Tridindia, professional dubbers are always ready to help you convey your message effectively in the targeted language.
Benefits of Outsourcing Dubbing Services to Us
Is your company planning to promote an online video to an audience that speaks a language different from yours? The exact role of dubbing is something you need to consider. With the help of dubbing, you can make your video accessible to your target audiences. Outsourcing dubbing solutions to us can give your video the support you need to remove all the cultural differences by clearly communicating the appropriate message of the video content.
Dubbing Artists
We have highly experienced dubbing artists who can expertly record in regional or foreign languages without changing the actual meaning.
Data Privacy
There are some security measures that we keep in mind while handling your project. Our team gives special attention to your crucial files to keep them confidential.
Years Of Experience
Our team has many years of experience in the industry and hence knows how to dub properly without changing the context. Their experience assists to satisfy your needs.
Culturally Relevant
With a complete team of dubbing artists, translators, recordists, and directors, we assure the highest quality output, which looks lively and natural. Our dubbed output matches 99.9% with all technical specifications for the target region.
Quality Control Systems
Our team uses 3 tier quality check process to make sure that you get error-free and professional work. By considering various quality parameters we manage to deliver you accuracy.
Faster TAT
Our team of professionals always makes sure that you get every dubbing project within the fastest TAT. This ensures that there is no delay in any of your business work.
If you want to share your company's video, Youtube or any documentary with an audience that does not communicate in your language, including professional dubbing for your audiovisual content is a must for you. Our dubbing company works with many talented dubbing artists who knows why is language dubbing important and can provide your audiovisual content the boost, it needs.
Get in touch
Don't hesitate to contact with us for inquiries!
Hiring a company that embraces extensive expertise and professionalism at its core will not just ensure that your audio/video content is dubbed but done so in a believable manner.
Easy Project Consultation
Types of
Dubbing Services
Offered at Tridindia
If you are planning to share your company video or any entertaining video with an audience that speaks some other language than yours, then having professional dubbing for your audiovisual content is important for you. We offer different types of dubbing that are provided by experienced individuals who can provide your content the boost it deserves. Here is some detailed information about the types of dubbing we offer:
TV Shows across the country have a wide span of audiences which demands the dubbing of the original language to the source regional language.
2. Film Dubbing
Film dubbing refers to changing the original language of the specific film to the local languages of the viewers. The professionals at Tridindia with a dubbing studio are equipped to deliver high quality film dubbing to maintain the artistic quality of the film.
We have been providing documentary dubbing for a quite long time for different TV channels in India. We offer services for documentaries dubbing for multiple regional languages in India.
4. Webcast and Podcast Dubbing
Webcasts and Podcasts work as new age radios and to spread the reach among the listeners, premium audio dubbing is a must. We hold expertise in performing dubbing for webcasts and podcasts with accuracy.
In the age of the Internet, educational videos have become a trend that is benefitting students, entrepreneurs, and more communities across the globe. The content comes in different forms such as audio books, educational talks, e-learning material, etc., which needs to be translated and dubbed, and we pride ourselves in providing the services in numerous local and foreign languages.
Companies advertising their products and services across different regions of the country, in the video formats essentially require dubbing to reach a larger audience.
The above-mentioned are the top services hired by our clients. Besides these, we also offer the following dubbing services:
Industrial Dubbing
Telephonic Dubbing
Commercial Advertisements Dubbing
To make an effective impact on your target market, professionalism is a must. Having the support of a professional dubbing solution can connect you with many potential consumers that will help in growth. Dubbing enables you to reach markets that you have never thought you would expand in. You will not only connect with numerous viewers but also understand their interests.
Role of Dubbing Talent
A dubbing artist offering valuable voice over dubbing can use their voice in television films, corporate videos, entertaining videos, and presentations. The work of a professional dubbing talent is all unseen and only heard. There are various scenarios where dubbing artists can help:
Commercials
Promotional or corporate work
Documentary or narrative
Radio dramas
Animation and video games
Narration of productions
An experienced dubbing artist has the power to modify the personality and tone of their voice to meet the purpose of a recording effectively. These qualities are essential for the dubbing of films and localizing videos in different languages.
Special Features of
Our Dubbing Services
1. Services Available for More Than 20 Regional Languages
The original idea and concept behind the process are to synchronize the dubbing with the original voice. The team of our dubbing professionals includes experts from different departments such as translators, dubbing artists, adaptors, recordists, directors, and production managers. With a highly experienced and efficient team on board, our clients rest assured that their projects are in safe and capable hands, from which they can expect to attain the crucial advantages of language dubbing.
Lip sync, time sync, and natural flow are the major areas in, which we have gained expertise. When it comes to dub audio or video with 99.9% proficiency, we are the name to trust.
2. Professional Artists
We employ a well-trained team of dubbing artists possessing high experience in dubbing. The process is carried out under the stringent supervision of dubbing directors who maintain strong coordination with dubbing artists and the recordists to meet the client's expectations.
3. In-house Dubbing Studio
We also own an in-house dubbing and recording studio, equipped with high-end audio instruments allowing the dubbing artist to record at ease. The studio is sound-proof and the latest technology eases the entire process. The quality of equipment is not compromised, and hence the headphones we use have a sound cancellation feature.
The quality of the sound and the entire process is measured in a separate video studio, by the experts via cutting-edge software. Hence, the fusion of advanced technology with the real talent of our artists enables us to provide our clients with guaranteed services.
4. End-to-End Dubbing & Post Processing
Our clients trust and know us as a one-stop solution for dubbing and post-processing services. The responsibility of our clients ends as soon as they hand over their video files to us. Afterward, our active and interactive team takes responsibility for their project. From translating the original audio script to the target language to dialogue delivery to synchronization, our professionals take care of every aspect as they exactly know what is dubbing, and ultimately provide our clients with the final and lively output video.
Our Protocol for the Dubbing Process
We follow a strict protocol for delivering a high-quality service for video dubbing.
1. Preparation
First of all, we collect the required material from the clients. So, you have to share your content (in video or audio format) with us, and we will take over from there.
2. Script Translation/Transcription
All the requirements are taken care of by us. Our highly experienced translators prepare the dialogues from the script in the target language.
3. Casting
When we receive the final script, we begin the casting process and select only the right talent for the project. We have a team of experienced native speakers and dubbing artists from various regions of the nation including males and females of different ages, with different styles and tones.
4. Recording
Once we have the perfect cast for the project, we get started with the recording process. Here the dubbing director supervises and records the sound of the voice actors. This is a time-consuming process, where there is no scope for the errors since there should be a proper lip and time synchronization in the video.
5. Dialogue Mixing
The next step involves the mixing of dialogues if the script and the video demand it. The mixing is done to make the dialogues clean and if the step is incorporated in the process, some adjustments are made to the levels of volume, pitch, pace, expressions, and speech.
6. Quality Control
Quality control is a crucial stage of the dubbing process where our experts do a detailed analysis of any errors that might have transpired in the file during the process.
7. Handing-over
Once our experts have performed a strict QC on the dubbed file, the final file is handed over to the client. We make sure the entire process gets completed within the given timeframe. The final product is provided to the client in different required formats such as DVD, Blu-ray, and stereo.
Case Studies
We are dedicated to
serve you all time
Get your brand message accurately dubbed by the talented dubbing expert that adds value to your audio/video content.
Why Choose Us
Choosing Tridindia for Dubbing can be the best decision.
Tridindia is known to render quality dubbing as per the client's requirement. This process has made us the no. 1 choice when it comes to hiring a trusted and professional dubbing company that respects the proven importance of commercial dubbing. Mentioned below are some of the reasons to choose dubbing or post-production services.
Higher Quality & Accuracy Level
Our team of quality analysts will cross-check to assure accuracy. We ensure dubbed content maintains a great standard of accuracy and quality level.
Comprehensive Language Solutions
We offer comprehensive language solutions which means we can efficiently dub the audio/video content in 100+ languages with the help of native translators.
Certified Dubbing Services
We provide certified dubbing services for dubbing audio-visual content that is free from errors. This way you can communicate your important message to native listeners.
Native Dubbing Experts
We have a team of native dubbing artists who have an experience in dubbing podcasts, online game videos, TV series, etc. that engage native customers.
Easy Project Consultation
There is an easy project consultation for assigning and sharing your ideas and requirements with us. Our experienced team members will assist you to understand the process.
Fastest Turnaround Time
Our company offers quick TAT, hence you receive everything on time without any delay. We make sure you receive top-notch quality dubbing in the given time frame.
Realfact
The Unbeatable Dubbing Master since 2002
Our dubbing company is here to assist. We assist you with the professional dubbing artists you need, the languages you are searching for, as well as unrivaled actors. Tridindia has over 18 years of experience in professional dubbing.
Steps
Take some easy steps for Dubbing Order
If you are in search of a reliable dubbing company that can accommodate your requirements for video or audio dubbing, look no further than Tridindia. The team of our professionals can help you with high-quality services related to dubbing.
Contact us first
Have a dubbing project for us? Give us a call today or mail us your project requirement.
Consult with Project Manager
Discuss your project with our project manager who can address your queries.
Place Your Order
Pick the language and tell us the type of dubbing you want.
Get Delivery On Time
Dubbed audio/video will be delivered to you within the time given by you.
FAQ
Frequently Asked Questions on Dubbing
TridIndia Providing Certified Dubbing Services in:
Ahmedabad NCR Ghaziabad Gurugram Surat Visakhapatnam Dubai Abu Dhabi Ajman Oman Uttar Pradesh Maharashtra Karnataka Tamil Nadu Telangana West Bengal Gujarat Madhya Pradesh Haryana Kerala Bihar Rajasthan Assam Odisha Punjab Andhra Pradesh Jammu and Kashmir Uttara khand Himachal Pradesh Jharkhand Goa Puducherry Manipur Chhattisgarh Meghalaya Andaman and Nicobar Islands Philippines United Kingdom Germany Canada China Australia Ukraine Nigeria Malaysia France Bangladesh United Arab Emirates Turkey Pakistan Indonesia Saudi Arabia Kenya Egypt Taiwan Russia Singapore Peru Italy Netherlands Spain Thailand South Africa Palestine Ireland Japan Vietnam Mexico Hong Kong Sri Lanka Nepal Finland Maldives Brazil Czech ia Iran Poland Switzerland South Korea Belgium Myanmar (Burma) Lebanon Uzbekistan Greece Kuwait Ghana Morocco Qatar Sweden Armenia Ethiopia Israel Kazakhstan Romania Tanzania Latvia Denmark Argentina Oman Venezuela Bulgaria Belarus Algeria Moldova Portugal El Salvador Jordan New Zealand Afghanistan Austria Bahrain Costa Rica Hungary Albania Azerbaijan Iraq Slovenia Somalia Tunisia Yemen Colombia Estonia Georgia Norway Serbia Brunei Chile Cameroon Honduras Croatia Jamaica Lithuania Mauritius Sudan Kosovo Bolivia Slovakia Senegal Uganda Bahamas Congo – Kinshasa Côte d'Ivoire Cape Verde Curaçao Ecuador Iceland Luxembourg Montenegro Macedonia (FYROM) Mongolia Malawi Panama Rwanda Syria Turkmenistan Zambia Angola Bosnia & Herzegovina Barbados Burkina Faso Bermuda Bhutan Central African Republic Congo – Brazzaville Cyprus Gabon Guernsey Gambia Guatemala Guam Haiti North Korea Liberia Lesotho Libya Malta Mozambique Sierra Leone Tajikistan Trinidad & Tobago Uruguay Samoa Zimbabwe UAE
Testimonial
With years of experience, we know what your industry needs for growth.
Through our industry knowledge and experience, we execute translation that will definitely profit your business.
"The best thing that I liked about TridIndia is their professionalism & promptness in delivering bulk projects within shorter time frame. Kudos to the team..!!"
"The best thing that I liked about TridIndia is their professionalism & promptness in delivering bulk projects within shorter time frame. Kudos to the team..!!"
"When you are in the technical industry, you know how difficult it is to communicate with your multilingual customers. But, TridIndia made this simple for us."