Language Translation Services
Translating Words into Success
As we understand your business is mostly about words, we not only translate language we transform business in the world of words. With Over 18+ years of experience, we are bridging gap with cross cultural communication across the world. Get in touch to explore endless opportunities overseas today!! 
How To Get Started
Take your first step to achieve accurate human translation
Certified Project Services
Services from an ISO certified translation company
High Quality Process
We follow a quality process to deliver the best services.
Speed and Accuracy
Get a quick and accurate output for the hired service.
Emerging Need for Language Translation Services
We cannot deny the fact that every language translation requirement comes in a different shape. We know how difficult it is for your company to provide the right information about your products and services to their non-native consumers. We understand how many complexities you face to make non-native patients know what treatment they need. We even know the pain when you fail to run your business operations seamlessly in a different country. There are many such problems that every industry confront just because of the language barrier.
Due to this, we come up with innovative language translation solutions created from collective, collaborative efforts, that gives more confidence for our clients that their communication is effective and powerful. At Tridindia, we have mastered the capabilities needed to produce a high-quality translation. We understand how to efficiently collaborate with native translators as well as use the right approach to achieve compelling results for our clients.
Language Solutions
Serving Translation in 121+ Languages​
We cover more than 100 languages, always choosing a native speaker for translation into the target language to ensure that your translated content is fluent and more natural to the native eye.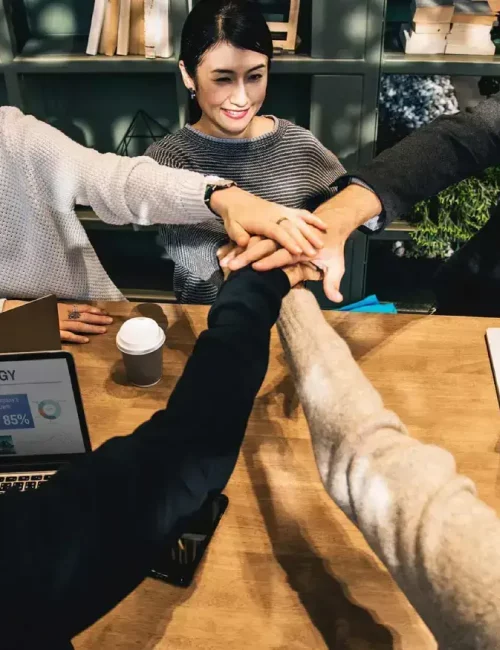 Why You Should Invest in Language Translation Services?
Language has the power that enables to people talk easily and understand the emotions and context behind the communication. And language translation services enable businesses to communicate with their target audience with the support of talented linguists.
Companies that are arming themselves with language translation solutions are-
If you are seeking out professional's help to get better and quick language solutions, you are at the right place. Whether it's your business contracts, legal documents, medical reports or anything else, we can help you take over the target market with our best-in-class, trusted and efficient language translation solutions. Our expert linguists are equipped with excellent translation skills and they are always ready to meet your translation needs.
Translation Industry
Specialized in Your Specific Industry
We believe that every industry has its own language. Our professional linguists are all specialized in specific industries and equipped with the required expertise to deliver tailored translations to best fit your requirements.
Accurate Human Translation Services for Seamless Communication
Translation offers the opportunity to communicate with diverse local and international audiences seamlessly. A human touch to the translation makes the communication even better by maintaining the essence of the original message.
Human translation is crucial!
Projects that require more than just the general understanding of the text and are intended for a global audience, require human translation. By getting these services, you will not just soar your global reach in a way your company or organization has never experienced before.
How is this possible?
As you know, human understands human, so does the human translator who understands the concept, tone, intention, and know how to get an essential emotional response from your target audience. Human translation successfully meets the standards in terms of accuracy and efficiency. By translating the original message in any language rightly, a human translator ensures that your customers find your business responsible towards them and consider their specific needs.
In short,
human translation solutions
will always be the speciality of human translators for the bright future of any client's business.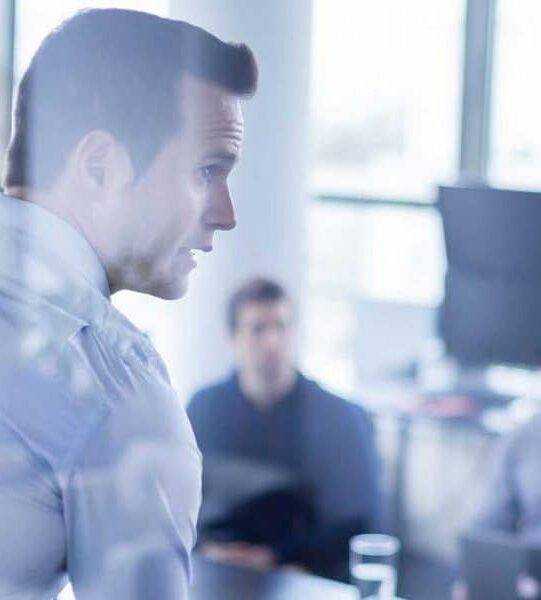 Specialized in Every Challenging Industry
For Translating Your Documents
We believe that every industry has its own language. Our professional linguists are all specialized in specific industries and equipped with the required expertise to deliver tailored and
effective document translation
to best fit your requirements.
Fast and Professional Translations You Can Trust
Tridindia is the fastest emerging and professional translation company. Having more than a decade of experience, we have grown into one of the
prestigious translation services providers
. We feel pride that we have developed a compelling portfolio of our clients in businesses, non-profit organizations and government departments.
a)- Delivering Fast And Professional Translations
you can always count on us and trust us for your translation needs. All translations are done by natives to maintain accuracy and conceptual consistency. We provide complimentary language as well as cultural advice to every client, based on their project.
b)- Enhancing Your Global Reach
Whilst we are a translation agency at heart, we are fervent in ensuring that all the people around the world have access to the information they need whether on your website or any other platform, in their preferred language. We bring you a complete suite of value-driven translation services that can be customized to your industry.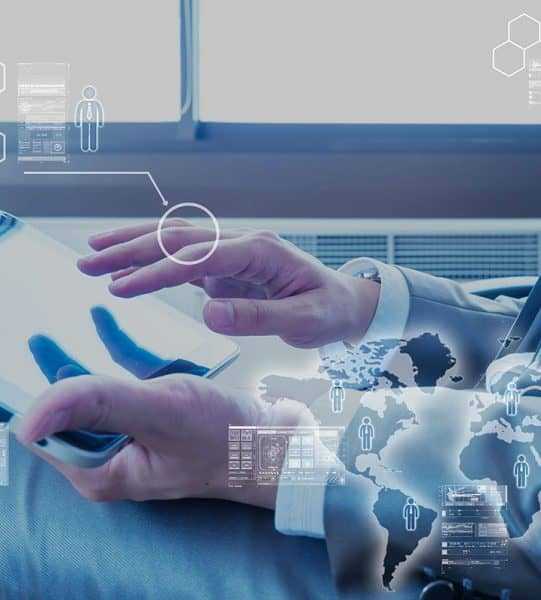 If you have been impressed with our offerings, and want to hire our translation services for your business, then send us your inquiry of interest. We shall revert back immediately.
Get Unmatched Translation Services For Your Business
Being a global translation company, Tridindia has gathered ample experience by working with business from most of industries across the globe. Irrespective of the language, length of the project, we adapt and deliver nothing less than the best. 
Quick service is the basic necessity of the business world today. Hence, we offer the world's most accurate translation services to the global clients that are also the fastest in speed. Tridindia commits to deliver the quick translation services with the proven quality. Being a reputed translation services provider, we follow a well-organized translation procedure, so that the translations are delivered well within the specified time frame.
Services
Extensive Range of Services offered at Tridindia
We have touched various areas of digital services, from
language solutions
to online brand promotion, we do it all.
Translation
Our team holds specialization in translating varied materials for multiple industries.
Moderation
We moderate content for social media, websites, forums, videos, chats and son on.
Localization
Translation isn't enough to get global. Hence, we localize websites, apps, video games etc.
Interpretation
Capture new markets and niches through multilingual oral communication.
Transcription
We convert all types of audio
files into well-written text without any hassle.
Dubbing
We offer quality solutions from script adaptation to recording and mixing.
Subtitling
High quality services for motion graphics, animations, TV and movie content.
Captioning
We offer 99% accuracy even for poor audio quality, difficult content or accents.
Proofreading
Our company can help you get the materials cross-checked and edited by native linguists.
Content Writing
Grab quality and SEO friendly contents for company profile, catalogues, websites etc.
DTP
Our DTP experts help you grab the final layout of the translated document.
CAD
We convert varied paper drawings into accurate CAD files with modern techniques.
Get in touch
Don't hesitate to contact with us for inquiries!
As we understand your business is mostly about words, we not only translate language we transform business in the world of words.
Easy Project Consultation
FAQs For Translation
Frequently Asked Questions on Translation
Have questions in your mind? Don't worry! We've covered so many queries that are most commonly asked.
About us
Perfect Language Partner For Your Business needs
We are known as a reputed online translation agency, which commits to provide ISO rated language translation services in India other worldwide nations. This implies that you can always have access to our translation services, no matter where you are located. Founded in the year 2002, we have worked for all business industries and documents in all
Indian languages
and
foreign languages
.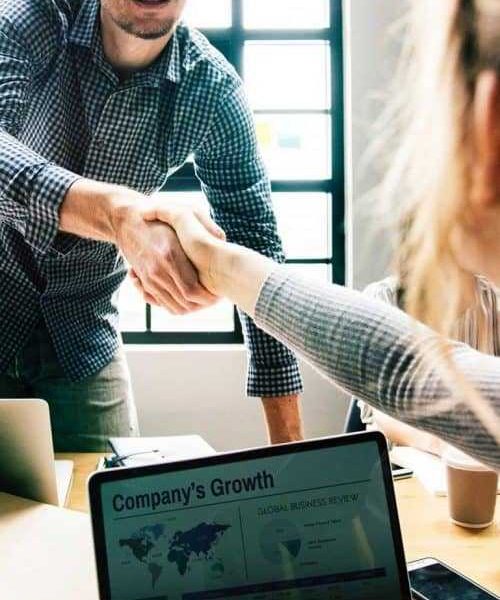 Want to know more about us?
Just download..
We have many
clients world wide!
Through our expertise and exceptional translation services, we aided our clients to achieve the goal of reaching multilingual audiences and growing their businesses in the new market.
Loyal customers world wide
Assured Quality

Translation

for Our Clients
Tridindia is exceedingly familiar with translations for education, migration, law, medical, employment, marketing etc. With an abundance of experience in handling translations for migration matters (business visas, visitor and permanent residency visas, etc.), medical reasons (reports, research papers, drug instructions, etc.) and other legal proceedings like applications for divorce and citizenship etc., we handle your every project translation with care and precision.
We work with certified native translators and experienced proofreaders who guarantee quality while performing and reviewing translation for all the industry types. When it comes to our human translators, we have the best in the industry who have extensive experience in translating from one language to another while keeping up the heart and soul of the message. Choose us to get the best quality translation and rest assured that your translation requirements will be fulfilled with accuracy, professionalism, and lightning speed.
Role of Our
Language Service Providers
Translating just words from one language to another is not the cup of tea for our language service providers. They put their best efforts to go beyond your expectations.
How They Work?
Our adept native linguists not just read the source language, also understand the cultural concept to ensure the meaning of the message remains the same in the target language too. By using the right vocabulary, accurate grammar as well as syntax, they can efficiently translate the message into whatever target language (s) you require. Also, they expertly handle tasks like checking style and formatting to ensure you get a well-formatted translation that meets your industry needs.
What separates our language service providers from others is that while performing translation, they ensure all your product documentation, websites, marketing communication, labelling. etc is delivered to a professional standard that shows the calibre of your business.
Countries
TO HELP ENTREPRENEURS GET GLOBAL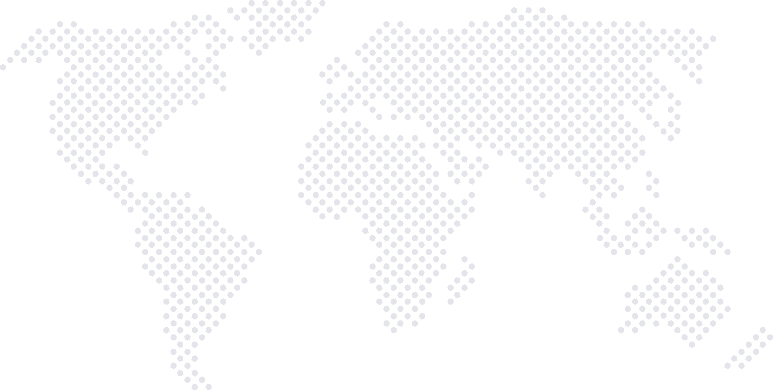 You Have the Vision to Go Global
We Have a Way to Take You There!
Our approach to translation is unparalleled to help your brand experience global success.
Why Choose Us
Choosing Tridindia for language solutions can be your best decision.
Being an expert in over 100 languages, we have diverse specializations. We aim to fine-tune the process of delivering service quality, accuracy, authenticity, consistency and reliability.
Higher Quality & Accuracy Level
Our quality supervisors make sure that the translated text contains the highest degree of quality and accuracy. Thus, quality checks are initiated.
Comprehensive Language Solutions
When it is about language, we make sure to offer authentic solutions for translation, localization and interpretation for the different business sector.
Certified Translation Services
Being a CRISIL rated and ISO certified translation company, we offer certified services for any
type of interpretation
, translation or localization project.
Native Expert Translators
we are able to manage small and large translation projects. We believe that no individual can translate a text so authentically as compared to a native person.
Easy Project Consultation
We understand that you may have several doubts in mind before outsourcing translation. Thus, we let the customers talk to the project managers for any of their queries.
Fastest Turnaround Time
When it comes to human translations, we always commit for fastest turnaround time, so that the client could implement the further plan of action immediately.
Real Facts
The Unbeatable Translation Master since 2002
With a big family of native translators and loyal customers, Tridindia is increasingly becoming a popular name among world's leading language service providers.
There are many translation companies but why work with us?
We can list many reasons to choose and work with us for your translation and other requirements. However, with our mission and vision listed below, you get an idea about our goal towards each project we decide to accomplish.
a)- Our Vision
We strive to envision a world where language barriers are seamlessly transcended. Taking every step towards creating a globe devoid of linguistic barriers. Heralding a team of Passionate Linguists, Writers, Managers, Technical Experts and Visionaries.
b)- Our Mission
To fine-tune the process of delivering service quality, accuracy, authenticity, consistency and reliability. Set new standards of professionalism, work ethics and efficiency. Reinvigorate our core competency of Multilingual Translation.
C)- Our Specialization
Specialization in over 100 global languages with Diverse Specializations. Enviable Client Portfolio in Public and Private Sectors and established Track-Record of Flawless Quality and Fast Turnovers
Reasons Why Your Company Needs
Human Translation Services
Though free translation tools can get you quick translations of your messages that are effective just for basic communication and to give you an instant idea of what a text actually means in a different language. In contrast, hiring professional human translation services bring you optimum results your business needs. And here are the reasons why you should go for this:
1. Cultural Relevancy
Human translation takes care of cultural relevancy while translating the original message. The translated content gets a touch of emotions as well as an appeal that communicates with the locals while considering cultural tastes and nuances.
2. Understanding of the Context
Human translation is not all about word-to-word translation. A human translator understands the sentence's context and translates accordingly in a preferred language.
3. Quality Guaranteed
Human translation assures quality translation of the message in the desired language with the help of a human translator who has extensive knowledge of the complex concepts in philosophy, science, technology, finance, music, business, law, and several other fields in order to ensure that the client's text is correctly understood by its target audiences.
Humans understand humans to a great extent and we can't ignore this reality. That's why we always advise our clients to go for the human translation if they want to become the first choice of their target audiences.
Testimonial
It's always a joy to hear that the work we do, has positively reviews.
A big clientele and a database of positive testimonials encourage us to work harder to meet and extend our client's expectations.
Quick, qualified, and responsible. Their artist's beautiful narration suits our film effectively which we are proudly showing to our audience. Now Tridindia, you are on the top of our voice-over service list. It was a pleasure working with you.
Voice overs from you guys have given me such relaxation as there is nothing that needs to be corrected. You are true professionals and a pleasure to work with. You have brought a level of quality to my productions that is worth its weight in gold.
You did a great job. The voice-over artist was extremely flexible and satisfied my needs. They managed everything very professionally, we didn't have to explain them about the needs again and again. Totally recommend them for all the video makers.
I have had a great time collaborating with Tridindia on many media productions and their team is not only blessed with fabulous and engaging voice but combines that a truly professional approach. I always look forward to work with them again and again.
First cut of the dubbing was on point, we didn't have to send the file again and again for revisions! Definitely hiring you again for our future projects. We have a really smooth process that decreased our hustle.
Our business includes many interviews on technical topics. It's hard to get the facts correct, so we rely on Tridindia. The accurate accounts of our conversation, delivered within a quick time period, have been very useful for us.
The quality of the transcripts provided by you was of top-notch and the timeliness of the work was fabulous. I have suggested your services to many fellow researchers who many need transcribing services.
Well-experienced and a pleasure to work with you guys. Top-notch recording and very fast turnaround time. What more could one can ask for? As per my recommendations and needs, they have done a satisfactory work. No complaints! Completely satisfied! 🙂