French Translation Services
Do you want to open the communication pathways? French translation helps you convey your brand message in your target audience's native language to attract a global audience. With French translation, you can give your brand the boost it needs to work with companies from all over the globe.
Why You Should Invest in French Translation Today?
Do you know French is the 18th most widely spoken language as per the number of native speakers in the world with about 74 million native speakers? French, a Romance language that has its base in Latin is an official language of 29 countries and is the official language of France and is the third most spoken language in Europe after German and English. In India, the French language is well spoken by many inhabitants of the Union Territory of Puducherry, and French is taught in states such as West Bengal and Maharashtra.
Fastest professional French translation services by 4000+ certified French translators who offer accurate translation services in French language for public, private, and government sectors. Are you searching for the growing marketplace for the international success of your environmentally-conscious brand? With the main focus on long-term corporate relationships, France is world's 5th and Europe's 2nd largest economy. French market have immense opportunity for the expansion of your brand or business. Like many other companies, you may also need translation to ensure the global acceptance of your message in French speaking markets. After all, worldwide business success depends on meaningful and understandable communication with clients, customers, and all associated people. Whether intended for public information or business purpose, you will get highly satisfactory and reliable translation specific to your target audiences from our native human translators.
English to French Translation Services
French is the native language of about 80 million people around the world and there are more than 1 million people in the United States who speak French language. When it is about dealing with French speakers, sometimes not using English-to-French translation may make your business miss out on a big chunk of potential customers. Translating into the French language is important and even The European Union allows businesses to operate in three languages which also includes French language.
For this, it is extremely necessary to get the best English-to-French translation that will allow multilingual and cross-cultural forms of communication. We have skilled and eligible translators who carry excellent knowledge of their subject language as well as the culture of the French to ensure you get effective and efficient English-to-French translation.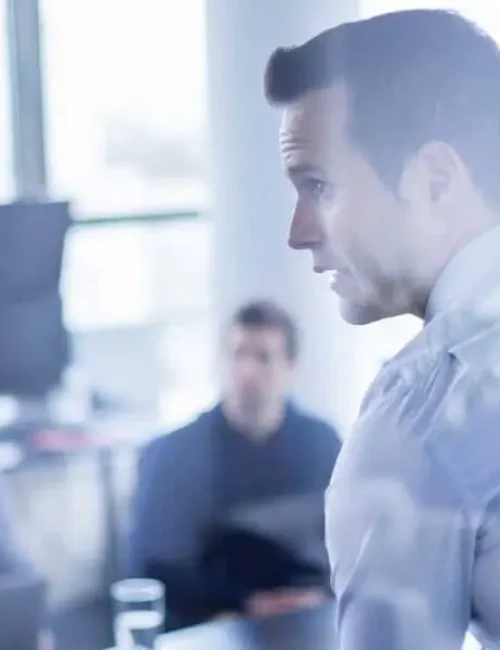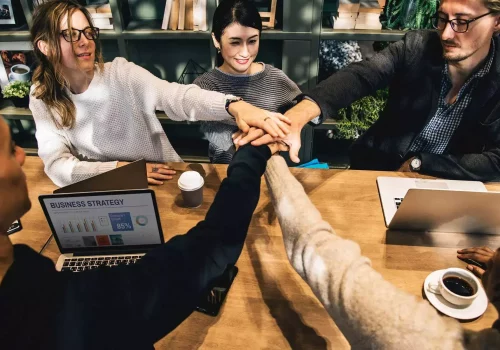 Get Certified French Language Translators For Your Project
With the growing demand for the French language, it is known as one of the highly demanded languages for translation. At Tridindia, you are guaranteed to receive French translations from the best native-speaking linguists. Our team of expert translators is best known for their translation and this makes us a trustworthy French translation provider for several businesses who are in search for excellent French translation.
Our skillful French language translators can strategically help to plan the entire process and can help your solutions to get an easy way through French language translation. Because of our professional translators, you can be highly assured of getting complete satisfaction in the translation results at highly affordable prices.
French Translation Market
With millions of French language speakers and being official language of more than 29 countries, it is no surprise to think why there is a growing demand for French translation. There are various benefits to French translation solutions and the majority of advantages are gained by the industries that want to serve to the huge French audience. The French language is mostly translated from English on a regular basis to enable foreign trade and market sharing between French and English-speaking businesses and countries.
The biggest advantage of using French translation is especially for vendors and distributors who target French audiences as their potential audience base. Focusing on reaching out to 76 million native French speakers with another 77–110 million secondary speakers of French demands French translation to grow in a particular market.
Though both English and French language are the official languages of NATO (North Atlantic Treaty Organization) when dealing with French individuals, using French translation becomes a must. By getting French translation, you are able to make yourself discoverable and get to see huge increase in the number of potential customers.
Translation into French can bring profits for your company. However, there are challenges involved for the French translators, and here is how our translators work on it:
Considering Right French Register
In order to deliver accurate translation into the French language, translators consider using the register and formality of your content. The French language has six registers and each of them conveys different tones and is used in different circumstances. Our translators take care of the appropriate register for the target audience and ensure to delivery of accurate translations.
Be Cautious of Using Idioms
Idioms cannot be directly translated from one language to another and it is important to consider the context to deliver idioms accurately. Translators with less experience may not be able to equivalent idioms in the French language but our translators are skilled and they can translate the idiom while ensuring the original meaning is not lost.
More people are speaking and learning French as it is considered a global language that is given great importance across all continents by different industries. French language helps businesses and governments communicate internationally and it is interesting to know more about this language. Given below are some interesting facts about the French language that you may not know:
✔ French is considered the 6th most spoken language in the world.
✔ While being the official language of NATO, French is also known as the official diplomatic language.
✔ The French language is counted as one of the important languages of the UN.
✔ Very few people know that 9% of English vocabulary comes from the French language.
✔ French has made great contribution to the culinary words that are used globally.
✔ French cuisine is undoubtedly famous and popularly known for its cooking terms such as chef, blanching, sautéing, and julienne.
Latin is well-known as the historical language used for all literature and official documents. The French language descended from Latin and is considered one of the Romance languages. French language appeared as writing in 842 AD where it was used in the Strasbourg Oaths back to the 10th and 11th centuries and this initial version was known as Old French.
During its expansion, the Old French dialects emerged and one dialect that emerged as dominant was Francien. This version of the French language thrived in the 14th and 15th centuries and was acknowledged as Middle French. During this period, there were great significant changes were made that were seen in spoken and written versions of the French language.
While approaching the modern period, there were only a few further changes in the grammatical rules of the language. So, the modern French version of the language is essentially the same as the language as the French language used before. This also explains it is not too challenging for the translators to translate into French language no matter how complex the requirements could be.
Countries that speak French
The French language is the official language of 28 countries and it has a large number of speakers in more than 57 countries and territories. French is a highly popular language and it is the second most taught language in the world and given below are countries with major French-speaking population.
| | | |
| --- | --- | --- |
| Mauritania | Switzerland | Democratic Republic of the Congo |
| Djibouti | Burundi | Cambodia |
| Guinea | Morocco | Haiti |
| United Arab Emirates | Canada | India |
| Mali | Saudi Arabia | Austria |
| Equatorial Guinea | Martinique | Senegal |
| Belgium | French Guiana | New Caledonia |
| Italy | Philippines | US Virgin Islands |
| Lebanon | Congo | Libya |
| Réunion | Israel | Niger |
| United States | United Kingdom | Central African Republic |
| Wallis | | |
Country: France
Capital: Paris
Population: 6.77 Crores
Semi-Presidential Republic: President Emmanuel Macron and Prime Minister Élisabeth Borne
Currency: Euro
GDP (ppp): 2.96 lakh crores USD
Unemployment: 7.45%
Government Type: Semi-Presidential Republic
Industries: Deals in Chemicals, Nuclear Energy, Agriculture, Electronics and Tourism.
Like other modern languages, speaking French often varies between different countries. At present, it is the official language in France, Canada, and several European countries including Belgium and Luxembourg. Also, it is spoken in African countries with a slight difference in the dialects. Given below are commonly known French language dialects:
| | |
| --- | --- |
| Belgian | Swiss |
| Quebec | Acadian |
| Metropolitan | Meridional |
| Maghreb | Creole |
Popular French Translation Phrases
The French language is a subtle yet highly passionate and expressive language. It is often regarded as one of the most beautiful languages in the world like Italian and Spanish. Several English speakers who are eager to learn the French language must know the common French phrases pronunciation. Given below table explains the English phrases and their French translation:
| | |
| --- | --- |
| Hello | Bonjour |
| Goodbye | Au revoir |
| Thank you | Merci |
| Goodnight | Bonne nuit |
| Please | S'il vous plaît |
| Beautiful | Magnifique |
Affordable French Translation Services for Your Business
Well-experienced French translators can provide an affordable French translation of text in all famous global languages to French text, and also translate French text to other languages. Translators can provide specialized French language translation to many fields like e-Learning, websites, software, multimedia, healthcare, media, business research, and many more. The team of French translators has massive experience in delivering French translation to customers from all around the world who have got advantage from cost-effective, and efficient translation with quick turnaround time. By having your documents and websites translated, you can expand your business and reach a larger audience.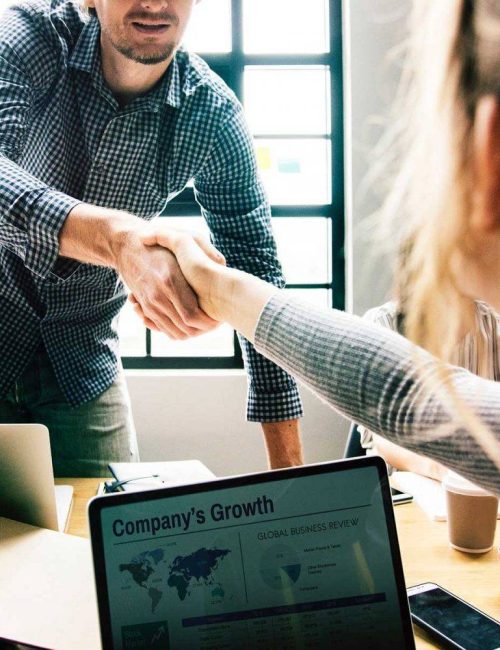 Need of French Translation Services For Your Business Today
At present scenario, translation is being used by majority of organization in order to convey clear, readable and easy to understand format. From merely a concept, it has become an essential need to adapt their website, marketing, information and other content as per audience culture and context. Translation helps in bridging communication gap between audiences and businesses which is essential to flourish in any foreign country of French language. Through French language translation, you can avail many benefits as given below.
Identify Market Potential
Companies spends huge amount of time and money in order to find out the most favorable areas for their product and services. This requires trial running in market and translation helps in giving accurate result of your brand with proper customer feedback and prospective market.
Reach Target Audience
Translation facilitates organization to come nearer to native audience by providing info and engaging them in their own tongue. Today competition is all about getting surrounded by loyal customers and translation helps in achieving this by reaching out potential customers.
Boost Sales
If your brand or business is environmentally-conscious and looking for opportunities to increase the sales volume, then the French market could be the biggest platform for your products' sale. Translation can make you win customer's trust and make them ready for purchasing.
Better ROI
As we all know that translation helps in reaching the target market, prospective consumers, and increased sale with no extra investment, you will be able to maximize your ROI. So, get your content translated into a manner that it is ready to make a great impression in the specific market.
The way French is written in different localities or dialects varies from one region to another. It is widely modified by local culture, historical evolution, new linguistic reforms, and the impact of other languages. Hence, it is extremely important to let your business message or other content translated by experienced French native translators considering all cultural, linguistic, and dialect differences into an account.
We at Tridindia
Professional French Translation For Documents
Professional French translation is important for any business documents to stay competitive, and to approach the most optimized and complete target audience. France is Europe's second-largest economy and the 5th largest all across the world. With their preference to have long-term business relationships, France's corporations are leading the world in the pharmaceuticals, telecommunications, and civil engineering industries. Its population is a leading consumer of educational services, digital services, and travel and tourism solutions. The French market can give a great opportunity to your products if your brand is environmentally conscious. All French translation are performed 100% by experienced human translators who are native French speakers and also fluent in many other languages.
Types Of French Translation We Offer
We provide accurate and fast translating solutions of all business and other materials which benefit a company with immense growth at a global scale. Some of the translating solutions we can provide for the French language are as follows:–
French Contract Translation
French Literary Translation
French Book Translation
French Manual Translation
French Patent Translation
French Paper Translation
French Media Translation
French Powerpoint Translation
French Subtitle Translation
French Proposal Translation
French Website Localization
and more..
Demand for translation to/from the French language is rising constantly. So, if your competitors are not using it, then gain a competitive edge by translating the required content into the audience's language.
Benefits of Outsourcing French Translation Services to Us
We understand that the quality of a translation project depends on the translator who better understands the native language, local culture, and all essential translating components. Hence, we have the best local translators with subject matter expertise. While working with us, you would not require anything except sharing your requirements with us, as we'll take care of rest.
Data Privacy
To assure 100% confidentiality and protection of a client's information, we sign a non-disclosure agreement before starting the translation of their documents. Thus, don't worry about data privacy.
Faster TAT
A large group of native and skilled translators in our company is able to deliver high volume translation projects within specified deadlines with no compromise on the quality.
Quality Control Systems
Since the first day till now, we are constantly serving client's need by delivering the premier class of translation with the highest quality. Translators are dedicated to offer error-free content.
Culturally Relevant
We understand that along with linguistic skills, the knowledge of cultural and traditional rules is also important during translation. Thus, our translators gives special attention to cultural sensitivities.
Years Of Experience
We are working in this industry for more than 18 years now. Therefore we understand the need of companies who are planning to expand in global markets.
Native Translator
There are only native translators working with us in every translation project. We have a huge team of 150+ native translators who are high-skilled and knowledgeable.
Whatever your French translating requirements are, we'll be always ready to take your request and provide the most efficient solution. We can flawlessly translate your all types of content adhering to the highest quality standards and official guidelines. No matter where you are located and what business you have, you can meet your translating needs easily and quickly with us.
Get in touch
Don't hesitate to contact with us for inquiries!
At Tridindia, we have the highest standards in the industry and professional French translators all around the world. Contact us now to get error-free translation at an economical price.
Easy Project Consultation
Your Trusted
French
Translation
Agency Online
Do not disregard the significance of translation services in French in today's globalized world. If your company's site, software, corporate communications, advertising campaigns, or apps are not translated, you are missing a huge potential audience. Therefore, if you have a conference in Paris or a client meeting in Lyon, we can help you with native French translators to make sure your events go smoothly. Also, we can translate documents into French or from French to any other language. Our professional French translators are specialized in their fields and always gives translated document without any delay. Here are some benefits that you get if hire our services:
100% Accuracy
Quick Turnaround Time
Consistency
The translation is more than just altering the words from one language to another. Translation fills gaps between cultures. French translation plays an important role and makes a difference when it's the matter of spreading ideas, establishing relations, and providing information worldwide. It permits you to experience cultural phenomena that would be too international and remote to grab through your own cultural lens. However, highly experienced translators are needed to build the bridges. Translation companies can assure that your project is in good hands and that your information will be conveyed prominently in the target language.
Our Experts
French
Translators
Number of French Language Speakers
French has around 74 million native speakers and 229 million total speakers. That makes it the 19th most widely-spoken native language around the world as per Wikipedia, and the 10th most widely spoken overall. In the European Union, French is the 4th most common native language. And If you count those for whom it is a second language, French is the 3rd most widely spoken language in the EU. French-speaking communities exist on 5 continents. There are about 61 million French speakers in France, but the number of people who speak French in France is dwarfed in comparison to the number of people who communicate in French outside of its borders. For somebody who speaks more than two languages, it is convenient to understand the value of translation and the process involved in learning another language.
Specialized Translation
We ensure that every company gets excellent translation, performed by qualified and competent professionals, as one small mistake could lead to failure of very important relations. Plus, industries are beginning to see the growth of other markets, outside of the English language spectrum, which is leading to the pursuit of native translators. High-quality language translation focuses to fill the communication gap by assisting companies to reach a global audience by talking in a language their customers can understand and relate to. Whether it is a mortar business and traditional brick or an emerging online venture, specialized French language translation services coupled with the increasing online population provide a lucrative market.
Case Studies
We are dedicated to
serve you all time
Get access to the expertise and professional human resources with
French translation and put one step forward towards being global.
Why Choose Us
Choosing Tridindia for French language solutions can be the best decision
Do you have a large and complicated project to translate? Looking for the French translation company that can deliver you high-quality translation in a rapid turnaround time? With many years of experience in working with world's leading companies, our team of human native translators ensure the rapid completion of your project. 
Higher Quality & Accuracy Level
Our team makes sure that all the translated content is absolutely accurate and of high quality. We don't compromise on our work, no matter what the deadline is.
Comprehensive Language Solutions
We offer comprehensive language solutions to attract a global audience and increase our client's clientele base. With our language solutions, you can target the global market.
Certified Translation Services
All our translation works are certified, we make sure to provide you certified translation services so that they can get approved in any legal or medical scenarios.
Native Expert Translators
We only hire native expert translators who are highly skilled and well-experienced in what they do. They have worked with many different industries that gave them much expertise.
Easy Project Consultation
Our company looks after the client's comfort and convenience and hence provides easy project consultation. With this, you don't have to invest much time in the consultation.
Fastest Turnaround Time
We deliver all the projects with the fastest turnaround time. You don't have to wait much for your project to get completed. We make sure we deliver assignments without any delay.
Realfact
The Unbeatable French Translation Master since 2002
With our professional translators, you can be assured that your business content is translated without compromising on accuracy and consistency while keeping certain terminology intact.
Steps
Take some easy steps for French Translation Order
If you want to start or expand your business to the sophisticated and loyal French markets, you may require reliable French translation solutions. So, request a quote today or call us now to make your company a leading global player.
Contact us first
Call or mail us to tell us about your project.
Consult with Project Manager
Talk to our professional project manager regarding your project needs.
Place Your Order
Choose the type of language and service you want to hire.
Get Delivery On Time
Get the work done in a timely manner without any delay.
FAQ
Frequently Asked Questions on French Translation
TridIndia Providing Certified French Translation Services in:
Ahmedabad NCR Hyderabad Gurugram Surat Visakhapatnam Dubai Abu Dhabi Ajman Oman Uttar Pradesh Maharashtra Karnataka Tamil Nadu Telangana West Bengal Gujarat Madhya Pradesh Haryana Kerala Bihar Rajasthan Assam Odisha Punjab Andhra Pradesh Jammu and Kashmir Uttara khand Himachal Pradesh Jharkhand Goa Puducherry Manipur Chhattisgarh Meghalaya Andaman and Nicobar Islands United States Philippines United Kingdom Germany Canada China Australia Ukraine Nigeria Malaysia France Bangladesh United Arab Emirates Turkey Pakistan Indonesia Saudi Arabia Kenya Egypt Taiwan Russia Singapore Peru Italy Netherlands Spain Thailand South Africa Palestine Ireland Japan Vietnam Mexico Hong Kong Sri Lanka Nepal Finland Maldives Brazil Czech ia Iran Poland Switzerland South Korea Belgium Myanmar (Burma) Lebanon Uzbekistan Greece Kuwait Ghana Morocco Qatar Sweden Armenia Ethiopia Israel Kazakhstan Romania Tanzania Latvia Denmark Argentina Oman Venezuela Bulgaria Belarus Algeria Moldova Portugal El Salvador Jordan New Zealand Afghanistan Austria Bahrain Costa Rica Hungary Albania Azerbaijan Iraq Slovenia Somalia Tunisia Yemen Colombia Estonia Georgia Norway Serbia Brunei Chile Cameroon Honduras Croatia Jamaica Lithuania Mauritius Sudan Kosovo Bolivia Slovakia Senegal Uganda Bahamas Congo – Kinshasa Côte d'Ivoire Cape Verde Curaçao Ecuador Iceland Luxembourg Montenegro Macedonia (FYROM) Mongolia Malawi Panama Rwanda Syria Turkmenistan Zambia Angola Bosnia & Herzegovina Barbados Burkina Faso Bermuda Bhutan Central African Republic Congo – Brazzaville Cyprus Gabon Guernsey Gambia Guatemala Guam Haiti North Korea Liberia Lesotho Libya Malta Mozambique Sierra Leone Tajikistan Trinidad & Tobago Uruguay Samoa Zimbabwe UAE
Testimonial
With years of experience, we know what your industry needs for growth.
Through our industry knowledge and experience, we execute translation that will definitely profit your business.
"The best thing that I liked about TridIndia is their professionalism & promptness in delivering bulk projects within shorter time frame. Kudos to the team..!!"
"The best thing that I liked about TridIndia is their professionalism & promptness in delivering bulk projects within shorter time frame. Kudos to the team..!!"
"When you are in the technical industry, you know how difficult it is to communicate with your multilingual customers. But, TridIndia made this simple for us."