eLearning Translation Services
Do you want to educate people across the world? eLearning translation enables you to connect with your global learners and enhance their learning. A well-translated e-learning material helps them learn in their own native language and polish their skills.
Why You Should Invest in eLearning Translation Today?
Is your company developing globally? Are you finding ways to educate your employees effectively and enhance cultural relevancy? Employees are the backbone of every organization, and to keep the backbone stronger, you need to provide them with e-learning materials that help them polish their existing skills as well as learn new skills. This process involves gathering the best e-learning course materials and this is possible by using accurate translation solutions to make things available in their native language. This is why you need to get the learning materials translated in the native language of your employees or for whomsoever, the training is required.
Most organizations produce eLearning in English at first. That makes sense if you think about the fact that it is estimated that around 1.5 billion individuals communicate in English across the world. Therefore, the majority of those speakers are non-native English speakers. That implies that by far most individuals are probably to be quite comfortable speaking another language. To focus on giving the utmost satisfaction to employees and consumers, companies are considering eLearning translation. There are several benefits of translation for eLearning solutions. In order to boost communication, quality assurance, and culture relevancy, companies will need to partner with a trusted eLearning translation company to take their content to the next level.
Affordable eLearning Translation Services for Your Business
Most firms have invested resources in creating eLearning content to boost the knowledge of their employees, for example, understanding your work process or productivity processes. If you do have good experience developing these courses, you must get with translation agency. But in this, make sure to check is translation affordable before you seek translation solutions. It should deliver targeted, related instruction. Without an accurate translation, however, you could be abandoning customer opportunities behind and even losing revenue. Putting resources in affordable eLearning translation can increase your product visibility globally when you cater to various languages. Tridindia helps key businesses in the IT, automotive, financial, and manufacturing industries adapt their eLearning content with a greater level of linguistic quality and excellent accuracy while ensuring the most suitable cultural experience.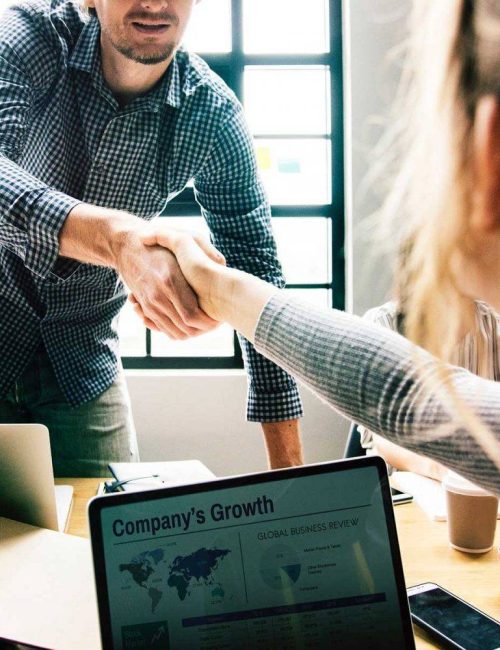 Need Of eLearning Translation Services For Your Business Today
A firm wishing to expand its business roots in the overseas market would never ignore the importance of E-Learning Translation Services. There is need to understand globalization and translation relation to make your solutions grow. Getting right translation might help your customers to get aware of your new products/services as well as your employees would be trained with the required skills and knowledge to facilitate increased sales.
Customer Training
According to a survey, customers are more likely to buy from a firm that provides training in their native language. So, you can simplify the deployment of your products and services by translating and localizing training materials.
Employee Training
Your employees will co-ordinate and appreciate you more if you relate to them culturally. Therefore, in order to boost productivity, improve the morale of your employee and reduce error rates, you should specifically adapt effective training programs.
A Global Hit
With loyal customers and trained employees, you are sure to become a global hit. On one hand, your target customers will be aware of your product, on the other, your employees will stay updated with the latest market skills.
Explore Untapped Market
You may not realize, but translating your e-learning materials is a sure shot way to explore untapped market segments. Training your employees with futuristic skills will motivate them to find new ways to find, target and capture the unexplored markets.
Our adept E-Learning Translators aim at maximizing the ROI on our clients training expenditure. Due to globalization, most of the MNCs impart effective training to their personnel that is scattered across the globe with the different linguistic backgrounds. In order to equip the diverse cultured personnel with the needed knowledge and skills, online training delivery in their native languages is a must for the companies. Thus, there is need to know what does translation mean in order to make your business operate in local market or globally. Translation provides diverse workforce and customers require education and training about your products and services.
We at Tridindia
Professional eLearning Translation for Better Learning
When making your solutions available to new audience, if you see wrong translation you may not be able to serve well. In order to deliver authentic and error-free translation services, we understand the content, target audience and cultural parameters for ensuring effective training material. Our team is an expert studying the elements of project files such as embedded graphics, messages, button text & pop-up text and various language-specific issues such as text expansion or font compatibility. Thus, we have established a mutually compatible relationship with our clients across the globe. If you want to get started quickly, then request us for an affordable instant quote and get instant details.
Types of eLearning Translation We Offer
The Internet provides with multiple options for learning several numbers of topics, and eLearning courses are the only way subjects can be educated. To deliver you solutions accurately, you need to see various types of translation I need for making eLearning courses available to wider audience. Because documents or content for eLearning process comes in several different formats, which vary in many aspects depending on the languages, we provide translations for all types. Here are some of these:
eLearning Website Translation
Training Manual Translations
eLearning Content Translation
Classroom-Based Instructional Material Translations
eLearning Document Translation
XML-Based Training Translations
eLearning Certificate Translation
Training Material Translations
eLearning Website Localization
Certification Programs Translations
eLearning Content Localization
Multimedia Presentations Translations
eLearning Audio Translation
PowerPoint Translations
eLearning Video Translation
eLearning Contract Translation
Audio Voiceover Translations
eLearning Book Translation
On-Screen Text Translations
eLearning Manual Translation
CBI (Computer Based Instruction) Translations
eLearning Literary Translation
CBT (Computer Based Training) Translations
eLearning PowerPoint Translation
Charts &Graphs Translations
eLearning Diploma Translation
Research Studies Translations
eLearning Patent Translation
eLearning Software Translations
eLearning Paper Translation
Online Programs Translations
Interview Translations
Screen Captures Translations
Checklists Translations
In addition to the above mentioned, there are many more e-learning materials and other content that we translate for our clients. Numbers of organizations & individuals trust us for rigorous translation and continue to come to us for affordable and professional translating solutions. In this, reason to get with professionals is because they know how to deal with different translation challenges in efficient way. We make sure that your translation is completed by someone who knows your target market, so your e-learning course can be completely understood by customers, students, vendors or just casual browsers.
Benefits of Outsourcing eLearning Translation Services To Us
Translating and localizing the e-learning materials help a business increase its revenue. But, it may prove to be costly to you, if you choose the wrong vendor for your translation requirements. Also, you may experience situations where your solutions get lost in translation. This is why we are here at your rescue. By outsourcing these services to us, you'll have the following benefits –
Data Privacy
We understand how important confidentiality is to you. This is why we assure that every specific detail regarding your project would be completely safe with us.
Culturally Relevant
Apart from language, culture is also a major part of effective translation. Hence, we provide translations that are sound with the target culture, along with the language.
Quality Control Systems
The translation provided from our end passes through several levels of quality, which in turn helps you meet your international ambitions.
Native Translator
We have employed native elearning translators who have years of expertise in translating elearning materials on different topics.
Years Of Experience
Tridindia has extensive experience in translating elearning modules with excellent accuracy. We have served different industries that use elearning materials to train their employees.
Faster TAT
It refers to the turnaround time, which is the fastest at TridIndia. No matter how bulky or complex the project is, we assure a speedy delivery with no additional charges.
Customer satisfaction is our ultimate aim. This is why, as long as you are with us, you can rest assured that you will be provided with an authentic translation that actually helps you meet your business objectives. We translate the learning materials keeping the end-users in mind. Hence, if you are looking forward to clear and compelling translations, you are at the right place.
Get in touch
Don't hesitate to contact us for inquiries!
Tridindia's team of experienced project managers, linguists, and translators will ensure all eLearning courses and modules are analyzed proficiently, translated and localized accurately, and delivered on time and on budget. Contact us NOW!
Easy Project Consultation
Your Trusted
eLearning
Translation
Agency Online
With the growing use of the internet, the demand for comprehensive online learning originates from individuals people communicate in several languages. E-learning courses have to be translated as well as localized to make them accessible and relevant to your learners from across the world. While translation means adapting the text from one language to another, localization means customizing the training modules as per the locale of the learner. Because everyone likes to learn and get skilled in their own language.
Translations for e-learning as well as training projects have to be flexible, clear, concise and fast – Tridindia provides exactly that. Our e-learning translation projects cover a huge array of sectors, and we have an excellent comprehensive portfolio of dedicated linguists that follow translation quality standards to make sure your materials remain on-brand, accurate, and, above all, informative. We follow simple E-Learning Translation to assure you get quality work in the language of your choice:
Source Extraction: It involves the extraction of content from the source to develop a storyboard. The storyboard consists of all the elements that will be translated, such as images, content, objects etc.
Translation: This step involves the translation of storyboard (images, content etc) into different languages as per the clients requirements. The translation is performed by our deft team of translators who ensure to offer zero lapse of error in the assignment. Further, the translated material undergoes rigorous proof-reading to avoid any flaw.
Integration: Based on the translated storyboard, the course for training is developed and efforts are directed towards localizing the content and image placement.
Quality Check: This step requires quality check for linguistic and technical aspects in the translated assignment.
Final Delivery: In this step, the translated course is delivered to the clients. The final client feedbacks and edits are incorporated and the assignment is signed off.
Overall, Tridindia can assist you with creating varied multilingual solutions to fulfill your specific training requirements and boost your brand integrity within an affordable budget.
Our Experts
eLearning
Translators
Scope of eLearning Translation
eLearning becomes more impactful when conveyed in the learner's native language. In the era of advanced technology and being a part of business expansion, the global companies want to reach out to their target audience and the coaching in the culture and language they understand the best. To accomplish this, the translation experts at Tridindia work with you to reconstruct and change your learning content to match the global markets.
Our eLearning translation is beyond than just a Language Translation. Our translation experts are qualified at developing accurate as well as culturally specific translations of your elearning content. Our linguistic team is well-versed with the complexities of global audiences as well as applies effective translation strategies. This guarantees the higher reach as well as impact of your training and the message is delivered consistently.
Specialized Translation
Our international network of native speaking and highly qualified translators is fluent in more than 250 languages. Their cultural and linguistic skills make them capable of providing specialized translation for any languages such as:
English eLearning Translations
Arabic eLearning Translations Russian eLearning Translations Spanish eLearning Translations French eLearning Translations Italian eLearning Translations Chinese eLearning Translations German eLearning Translations and more..
No matter which language pairs you have to target, we ensure that you will receive a high degree of accuracy on every platform and every time with 100% satisfaction. We offer precise translating solutions with ease and no hassles.
Case Studies
We are dedicated to
serve you all time
Let's help you educate your global learners by breaking down linguistic and cultural
barriers with effective and well-translated eLearning materials so that they hone their skills.
Why Choose Us
Choosing Tridindia to Impeccably Translated eLearning
We create translation-friendly content, implement effective practices for images, avoid embedding text in graphics and much more, just to render you an authentic copy of the translation. With more than 15 years of experience in this domain, we have become an unrivaled match for all of our clients, requiring translation. We also assure that there would be no errors or delays in the delivery of the final translated file.
Higher Quality & Accuracy Level
Our team of elearning translators ensures that the complete material is well-translated in the selected language accurately and is quality-rich.
Comprehensive Language Solutions
If you are target audiences communicate in another language, you can count on us. Our native translators have the competency to translate in the desired language.
Certified
Translation
We have certified translation services to offer that are absolutely beneficial for your business. We ensure there are zero errors in terms of grammar and vocabulary.
Native Expert
Translators
We feel pride that we have the best team of translators who gave exceptional knowledge of their field and translate elearning module carefully so that it becomes readable.
Easy Project
Consultation
We provide easy project consultation because translation needs accuracy so it's important for us to understand the clients requirement and deliver them the best.
Fastest Turnaround
Time
We are committed to translating the module at the fastest turnaround time. We ensure that your translated elearning material is delivered to you within the deadline.
Realfact
The Unbeatable eLearning Translation Master Since 2002
Incorporating our exceptional eLearning translation can help you reach global learners. This type of translation ensures the right blend of industry terminology and company tone-of-voice to yield high-quality communications.
Steps
Take some easy steps for eLearning Translation Order
As a full-service provider of eLearning translations, we translate complete material in the language of your choice by using easy words that help the learners learn well and grow. Here are some easy steps to order eLearning translation service.
Contact us first
To get in touch, call us now or just mail us your requirement so that we learn about your project.
Consult with Project Manager
Furthermore, you can book an appointment and meet our project manager for more discussion.
Place Your Order
If you like our past work and want to partner with us, then place your order.
Get Delivery On Time
Our proficient translator will complete the work within the deadline.
FAQ
Frequently Asked Questions on eLearning Translation
eLearning Translation Useful Resources
TridIndia Providing Certified eLearning Translation Services in:
Ahmedabad NCR Bangalore Chandigarh Chennai Delhi Gurgaon Hyderabad Kolkata Lucknow Mumbai Noida Pune Ghaziabad Gurugram Surat Visakhapatnam Dubai Abu Dhabi Ajman Oman Uttar Pradesh Maharashtra Karnataka Tamil Nadu Telangana West Bengal Gujarat Madhya Pradesh Haryana Kerala Bihar Rajasthan Assam Odisha Punjab Andhra Pradesh Jammu and Kashmir Uttara khand Himachal Pradesh Jharkhand Goa Puducherry Manipur Chhattisgarh Meghalaya Andaman and Nicobar Islands United States Philippines United Kingdom Germany Canada China Australia Ukraine Nigeria Malaysia France Bangladesh United Arab Emirates Turkey Pakistan Indonesia Saudi Arabia Kenya Egypt Taiwan Russia Singapore Peru Italy Netherlands Spain Thailand South Africa Palestine Ireland Japan Vietnam Mexico Hong Kong Sri Lanka Nepal Finland Maldives Brazil Czech ia Iran Poland Switzerland South Korea Belgium Myanmar (Burma) Lebanon Uzbekistan Greece Kuwait Ghana Morocco Qatar Sweden Armenia Ethiopia Israel Kazakhstan Romania Tanzania Latvia Denmark Argentina Oman Venezuela Bulgaria Belarus Algeria Moldova Portugal El Salvador Jordan New Zealand Afghanistan Austria Bahrain Costa Rica Hungary Albania Azerbaijan Iraq Slovenia Somalia Tunisia Yemen Colombia Estonia Georgia Norway Serbia Brunei Chile Cameroon Honduras Croatia Jamaica Lithuania Mauritius Sudan Kosovo Bolivia Slovakia Senegal Uganda Bahamas Congo – Kinshasa Côte d'Ivoire Cape Verde Curaçao Ecuador Iceland Luxembourg Montenegro Macedonia (FYROM) Mongolia Malawi Panama Rwanda Syria Turkmenistan Zambia Angola Bosnia & Herzegovina Barbados Burkina Faso Bermuda Bhutan Central African Republic Congo – Brazzaville Cyprus Gabon Guernsey Gambia Guatemala Guam Haiti North Korea Liberia Lesotho Libya Malta Mozambique Sierra Leone Tajikistan Trinidad & Tobago Uruguay Samoa Zimbabwe UAE
Testimonial
With years of experience, we know what your industry needs for growth.
Through our industry knowledge and experience, we execute translation that will definitely profit your business.
"The best thing that I liked about TridIndia is their professionalism & promptness in delivering bulk projects within shorter time frame. Kudos to the team..!!"
"The best thing that I liked about TridIndia is their professionalism & promptness in delivering bulk projects within shorter time frame. Kudos to the team..!!"
"When you are in the technical industry, you know how difficult it is to communicate with your multilingual customers. But, TridIndia made this simple for us."