Healthcare Translation Services
Make the communication between patient and healthcare practitioner effective through Healthcare Translation Services that helps patients specify their health concerns clearly to their physician.
Why You Should Invest in Healthcare Translation Today?
More than 60% of patients don't get proper treatment. Even doctors are unable to treat patients well due to a lack of communication or language barrier. When you leave the translation task to well-qualified translators who understand medical terminology, have industry knowledge, and are really fluent in both target and source languages, you will observe improved communication in different aspects of your business. This will ultimately lead to satisfied patients. Even the smallest mistake with a healthcare translation can lead to a really dangerous situation for a patient. Any confusion regarding patient allergies or medicine dosage can result in serious consequences. Hence, it is a good idea to trust experienced linguists for impeccable translation solutions who have good know-how in this industry.
Fastest professional Healthcare Translation Services at Tridindia by 4000+ certified Healthcare translators for quality translation services in/ for the Healthcare Industry in 200+ languages, dealing with all types of healthcare-related documents with high accuracy. Our translators are highly experienced and well-qualified professionals with an excellent track record. We ensure rigorous compliance with regulatory authorities' requirements, process guidelines as well as quality processes.
Affordable Healthcare Translation Services For Your Business
Effective communication is crucial in every field of life, even in the healthcare industry. Often, it happens that patients in one country visit another country for quality and affordable treatment. Most of the time, the doctors find understanding the patient' language difficult. This creates a problem for both the patient and the doctor before starting the treatment and other related tasks. Therefore, healthcare professionals look for talented Native Language Translators, who provide quality translation. Thus, if your business comes in the healthcare industry, you may certainly need our assistance, as we are one of the most reputed translation agencies in India.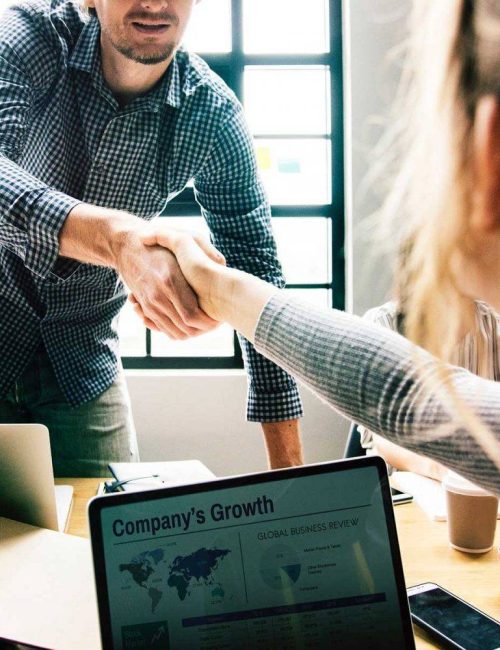 Need of Healthcare Translation Services For Your Business Today
Healthcare documents can involve highly detailed information written in terms that cannot be understood by someone who does not have experience in the industry. If your medical document is in the Russian language, you need a skilled Russian translation expert to generate quality translation. Your translation company will assist you to come up with glossary terms that will be utilized throughout the project.
Boost Sales
Healthcare translation is worth an investment as it assists companies like yours to provide a convenient treatment experience and increase your demand immensely. This will make your medicate treatment smooth.
A Global Hit
Translation needs a lot of time, skills, and effort especially when it's for the healthcare industry as the smallest mistake can give you a big problem. Hiring professional healthcare translators can assure you of a global hit.
Boost ROI
As the need for the healthcare industry is massive everywhere translating your documents to give or receive good treatment is important to make the conversation understandable.
Access to Global Market
Translating documents such as clinical trials, prescriptions, medical reports and so on is essential to be done by experts who have proper knowledge about the healthcare industry.
If the patient as well as the practitioner do not have a common language to communicate in, the entire process becomes confusing. Even if the patient speaks more than one language, translating the medical terminologies may be quite complicated for an unskilled person. Therefore, it is essential that someone who understands the task and know importance of translation, can translate your healthcare documents for you.
We at Tridindia
Professional Healthcare Translation For Business Growth
Healthcare experts require well-translated documents to know medical histories and treat patients who communicate in foreign languages. During treatment, patients may have to sign various documents. Those documents need to be translated appropriately so that they know what they are signing. In the healthcare industry, the basic documents that require translation are consent forms, medical histories needed for medical procedures, medical device labels, post-discharge instructions, drug usage information, doctor manuals, and so on. Similarly, in some legal proceedings, medical records that are considered evidence will be accepted only if they are translated by talented language service providers.
Types Of Healthcare Documents We Translate
Sometimes you may need an
reliable technical documentation translation expert
to get the technical details about any medical instrument translated for your client's convenience because they have good knowledge of the healthcare industry and technical terms. There are many other documents for which you may need to hire our native translators to perform translation. They are:
Clinical Study Agreements
Patient Information & reports
Test procedures
Instructions for Use
Scientific Journal Articles
Company newsletters
Multimedia audio and visual
Rater Scales
Case Report Forms
Pharmacovigilance reports
Patient Information Leaflets
Package Inserts and Labels
Quality of Life (QoL) measure
Software and Hardware
User Guides Regulatory
Documents
Informed Consent Forms
Case Report Forms
Corporate Websites and Portals
Patent applications
Physician manuals
Patient Recruitment Materials
SAE and SOP Procedures
Patient Reported Outcomes
Study drug labels & drug inserts
Toxicology Reports
Investigator Brochures
Clinical Trials
medical software
Adverse Events
Pharmacological Studies
IVR
Data Sheets
Regulatory Audit
Translating healthcare documents can have a massive impact on the healthcare industry by decreasing barriers between the physician and patient, and reducing the entire time linked with the diagnosis. Healthcare translation can also increase accuracy and improve the productivity of the overall healthcare procedure.
Benefits of Outsourcing Healthcare Translation Services to Us
When you are sick and require medical help, time is of the essence. Neither the patient nor the healthcare practitioners can afford to misunderstand each other. Having someone who can accurately translate website into German language or any other top language can help patients understand what services you offer. This is where you need to outsource healthcare translation solutions to us because there are certain benefits that you will get.
Data Privacy
All the information you share with us remains confidential and secure with us. To keep your privacy and safeguard your information, we have a strict privacy policy.
Years Of Experience
Our company is in this industry for 18+ years and understands the translation requirements of every industry. With our immense experience, we can assist you well.
Quality Control Systems
Powerful healthcare translation experts maintain the quality standard of all the translated documents throughout the process. The end-result is analyzed by experts to make it free from errors.
Faster TAT
Our well-experienced team of skilled translators provides solutions with the fastest TAT. No matter how complex and huge the project is, we always make sure you get timely delivery.
Culturally Relevant
Our high-skilled translators team understand the cultural gaps. We translate the healthcare documents considering all the regional dialects differences to ensure that result holds cultural meaning.
Healthcare Translation Experts
This is the top-most benefit that you will get by hiring our solutions. Our healthcare translation company have a team of talented translators who have sufficient knowledge to do the work.
One of the crucial advantages of good translation of healthcare-related documents is that it assists healthcare providers to do the essential treatment required for patients who do not communicate in their language properly.
Get in touch
Don't hesitate to contact us for inquiries!
Want to ensure a smooth health-related conversation between you and your patient? Hire our translation solutions today and get better results. Call us now to know more.
Easy Project Consultation
Your Trusted
Helathcare
Healthcare Translation
Agency Online
We totally understand the fact that medical documents contain very sensitive information. Hence, such info should not be leaked to a third unknown party. Therefore, our security systems are geared up in a manner that we are able to maintain 100% security of your data. While you are with Tridindia, you can rest assured that your data is in safe hands and it would neither be leaked nor misused in any way.
Spreading the awareness of your healthcare business is easy with translation. Our team contains professional and talented linguists, who are always ready to help clients with authentic translation. They are familiar with various challenges of healthcare translation and have suitable tactics to overcome them with great success.
Since the company's inception, we have received a number of translation assignments from worldwide organizations/ clients, which includes:
Medical Devices Companies
Clinical Research Organizations
Multinational Pharmaceutical Companies
Biotechnology Companies
Medical Practitioners
Pharmaceutical Manufacturers
Laboratories
And so on..
Documentation is a huge aspect to make sure that a patient's medical history has been correctly recorded. While they may be unsure of exactly what to consider, mainly if a language gap is there, their records offer a good baseline to begin from.
If you dream big of global business expansion or diversification, all you need is instant translation help. A written translation by our native translator is provided to doctors that permit them to see an accurate accounting of patients' health questionnaires and other records.
Our Native
Healthcare
Translation Experts

Need of Translation Experts
There are multiple areas within the medical industry that need an accurate translation. The correct words can offer the best treatment to patients across the globe. The incorrect words, however, can have a huge impact on the treatment procedure utilized to assist a patient with healing.
One of the major translation challenges is that, from the basic translation to the editing, medical documents should be translated with full accuracy. A small error on a healthcare document can lead to massive harm or even death to an innocent patient.
Medical documents can involve detailed information written in terms that are difficult to understand by someone who does not have enough experience in the field. The only individual who can translate medical documents perfectly is someone with expertise in this industry.
Trustworthy Translation Company
There are certain factors, which help us stand out from the crowd. Hence, a number of organizations trust our company and our services, for a long time. So, if you are in need of quick foreign document translation, we are the ideal translation vendor for you. Here are some of the major reasons –
ISO 9001:2015 certified translation company
Work in 3000+ language combinations and regional dialects
15+ years of translation experience
100% confidentiality and data privacy
150+ native translators or subject-matter experts
No machine translation
Pocket friendly translation rates
Testing and quality assurance
Offer urgent translation within 24 to 48 hours
Stringent QC under expert's supervision
Work on diverse file formats
Fastest turnaround time
Impressive clientele on a global scale
Case Studies
We are dedicated to
serve you all time
Reduce the misunderstandings and make the treatment process easier
with reliable healthcare document translation.
Why Choose Us
Choosing Tridindia for Healthcare Translation can be your good decision
No matter what language your patients communicate in, you need to be able to interact with them efficiently. The only solution is to hire a professional translator. One of the surprising benefits of translation company is that it can efficiently translate medical documents such as service agreements, patient records, and post-discharge instructions as well.
Higher Quality & Accuracy Level
We maintain the quality and accuracy level throughout the translation process. For maintaining that we cross check everything before submitting the work to you.
Comprehensive Language Solutions
With talented translators in our team, we are able to offer comprehensive language solutions that will help you to target any market and reach audiences.
Certified
Translation
Our company deliver you certified language translation solutions that will assist to expand your business effectively in a new market without any trouble.
Native Expert
Translators
We work with native translators who are very talented and knowledgeable. We assign the project to someone who can handle the project properly.
Easy Project
Consultation
Our company provides project consultation for your convenience so that you share your concerns. It helps us to better understand your project requirement.
Fastest Turnaround
Time
We make sure that without affecting the quality, the translation work gets done with the fastest turnaround time and then delivered to you before or on time.
Realfact
The Unbeatable Healthcare Translation Master since 2002
Low-cost travel as well as advances in technology have permitted people to get medical treatment in other countries also. Patients and healthcare experts depend on the translated medical document to communicate with each other effortlessly. A professional translator will be able to translate all your healthcare documents without any errors.
Steps
Take some easy steps for Healthcare Translation Order
The authentic document translation needs some special knowledge to translate the healthcare document appropriately. If you want professionals then just take some easy steps.
Contact us first
Approach us through mail or call to tell us your translation needs.
Consult with Project Manager
Discuss with our experienced project manager who will assist you immensely.
Place Your Order
Choose the type of service or language you want to hire.
Get Delivery On Time
Receive on-time delivery
FAQ
Frequently Asked Questions on Healthcare Translation
Healthcare Translation Useful Resources
TridIndia Providing Certified Healthcare Translation Services in:
Ahmedabad NCR Bangalore Chandigarh Chennai Delhi Gurgaon Hyderabad Kolkata Lucknow Mumbai Noida Pune Ghaziabad Gurugram Surat Visakhapatnam Dubai Abu Dhabi Ajman Oman Uttar Pradesh Maharashtra Karnataka Tamil Nadu Telangana West Bengal Gujarat Madhya Pradesh Haryana Kerala Bihar Rajasthan Assam Odisha Punjab Andhra Pradesh Jammu and Kashmir Uttara khand Himachal Pradesh Jharkhand Goa Puducherry Manipur Chhattisgarh Meghalaya Andaman and Nicobar Islands United States Philippines United Kingdom Germany Canada China Australia Ukraine Nigeria Malaysia France Bangladesh United Arab Emirates Turkey Pakistan Indonesia Saudi Arabia Kenya Egypt Taiwan Russia Singapore Peru Italy Netherlands Spain Thailand South Africa Palestine Ireland Japan Vietnam Mexico Hong Kong Sri Lanka Nepal Finland Maldives Brazil Czech ia Iran Poland Switzerland South Korea Belgium Myanmar (Burma) Lebanon Uzbekistan Greece Kuwait Ghana Morocco Qatar Sweden Armenia Ethiopia Israel Kazakhstan Romania Tanzania Latvia Denmark Argentina Oman Venezuela Bulgaria Belarus Algeria Moldova Portugal El Salvador Jordan New Zealand Afghanistan Austria Bahrain Costa Rica Hungary Albania Azerbaijan Iraq Slovenia Somalia Tunisia Yemen Colombia Estonia Georgia Norway Serbia Brunei Chile Cameroon Honduras Croatia Jamaica Lithuania Mauritius Sudan Kosovo Bolivia Slovakia Senegal Uganda Bahamas Congo – Kinshasa Côte d'Ivoire Cape Verde Curaçao Ecuador Iceland Luxembourg Montenegro Macedonia (FYROM) Mongolia Malawi Panama Rwanda Syria Turkmenistan Zambia Angola Bosnia & Herzegovina Barbados Burkina Faso Bermuda Bhutan Central African Republic Congo – Brazzaville Cyprus Gabon Guernsey Gambia Guatemala Guam Haiti North Korea Liberia Lesotho Libya Malta Mozambique Sierra Leone Tajikistan Trinidad & Tobago Uruguay Samoa Zimbabwe UAE
Testimonial
With years of experience, we know what your industry needs for growth.
Through our industry knowledge and experience, we execute translation that will definitely profit your business.
"The best thing that I liked about TridIndia is their professionalism & promptness in delivering bulk projects within shorter time frame. Kudos to the team..!!"
"The best thing that I liked about TridIndia is their professionalism & promptness in delivering bulk projects within shorter time frame. Kudos to the team..!!"
"When you are in the technical industry, you know how difficult it is to communicate with your multilingual customers. But, TridIndia made this simple for us."