Asian Language Translation Services
Do you want to communicate with an Asian audience? If so, then Asian language translation is something to go for. This language translation will help you to convey information and knowledge of your business among potential customers that will lead to an increase in conversion rates and leads.
Why You Should Invest in Asian Language Translation Today?
There are 4.46 million Asian speakers that speak around 2,300 languages in Asia. Some of those Asian languages includes Indonesian, Chinese, Japanese, Bengali, and Hindi. In Asia, the language spectrum is way wider and involves Sino-Tibetan, Indo-European, Altaic, and Dravidian. Asia is characterized by vast plains, mountains, jungles, and islands, a feature that permitted communities to isolate and form languages without external influence.
The fastest Asian language translation by Tridindia is the result of professional translation solutions in the Asian language by 4000 certified translators for 24/7 secure and high-quality legal medical and technical document translation at discounted rates. We work on 3000+ language pairs. Our services are spread across New Delhi UAE India Mumbai Chandigarh Noida Chennai Amritsar Hyderabad Gurgaon Pune Ghaziabad Bangalore Kolkata and other Indian and foreign cities. It can be said that our Asian translation agency renders the most accurate business translation for different types of industries such as oil & gas, healthcare, hospitality, technical, media, engineering, manufacturing, real estate, marketing, tourism, energy, and various others.
Affordable Asian Language Translation Services for Your Business
Asian translation is more than just changing the words from one language to other. Translation fills the gap between cultures. It permits you to go through cultural phenomena that would otherwise be too international and remote to grasp through your own cultural lens. However, skillful translators are needed to provide affordable foreign document translation. Translators are people who have enough knowledge to understand both the source and the target language. No matter how perfect your other language skills become, there will never be any language you understand more than the one you has known the longest. Removed one sentence. And this is exactly what a professional translator does for you.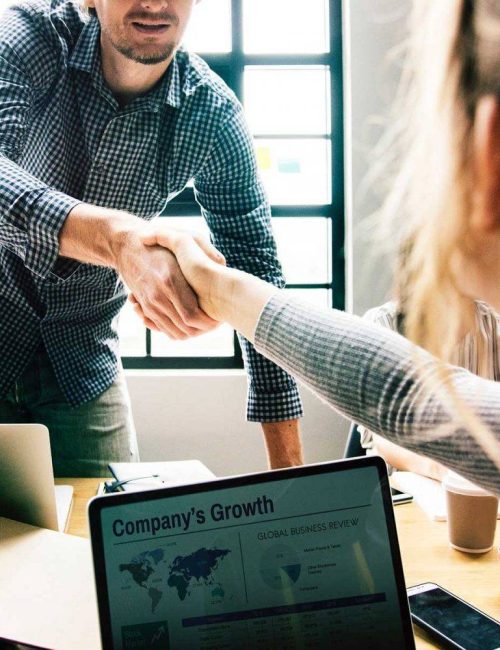 Need of Asian Language Translation Services For Your Business Today
High-quality Asian translation offered by trustworthy translation company focuses to fill the communication gap by assisting companies to reach a multivariate global audience by talking in a language their customers can understand easily. Whether it is a traditional brick-and-mortar business or a growing online venture, translation coupled with the growing online population provides a lucrative market that was not possible a few years back.
A Global Hit
Global hit is the reason why Asian language translation is high in demand. It helps you to convey your message precisely to the audience in their native language which ultimately convinces them to be your customers. And if a genuine customer gets attracted to your brand, your business will surely become a global hit.
Better ROI
With Asian translation, you can establish a powerful brand image of the products and services. It is the best medium to reach an Asian audience and establish a brand's presence in the market. If you can convey information about your business correctly to your audience then this will automatically increase ROI.
Boost Sales
Asian language translation helps you attract genuine customers and also assists you to broaden your clientele base with long-term customers. With professional translators who can guide you in the right direction for the expansion of your business, you will start observing a massive boost in sales. So, prefer translation for huge profits.
Access to Global Market
Translating your business information into the Asian language will help you to give meaning to your content for the Asian market. Accurate translation is essential to make your content suitable for audiences from different parts of the world. With the right translation, you can see your business accessing the global market efficiently.
When an organization invests so much time and money in creating and compiling the best possible content, it's equally essential to make sure that the translated version does justice to the original content. Hence "quality above all" is the philosophy with which we render our high quality business translation.
We at Tridindia
Professional Asian Language Translation For Business Growth
Having been in the translation business for almost a decade, we take a great deal of pride in our stringent processes and procedures that are streamlined towards providing the major benefits of translation to our clients. The primary translation is conducted by a certified, native translator who has relevant experience in the specific field of translation that is being worked upon. The translation output is edited and proofread by an editing and proofreading expert who will be a certified, native professional belonging to the same professional zone.
Types of Asian Language Translation We Offer
Owing to the evolving globalization of businesses, Asian language translation has become important for every company today. There are various types of content translation that may be important, and all are unique, having unique processes, qualities, and needs. While various translation is carried out in a varied manner, they all fulfill the same purpose of making communication convenient. Still, it is essential to classify the translation into various types. We offer pristine and accurate translation services for all types of Asian languages.
We are highly appreciated in the global market for rendering sheer quality and excellence in English to Asian translation services. We aim at enabling our clients to communicate clearly and effectively. Whether the communication has to do with business proceedings, marketing messages, or technical details, we are the undisputed masters of Asian languages translation.
Benefits of Outsourcing Asian Language Translation Services to Us
We know for sure that you're flooded with options in the marketplace as far as translation companies and individual translators are concerned. Before assigning a real human translation project to someone, you not just need to consider time and money but also quality, trust, and credibility. Tridindia's Asian languages translation team is motivated to provide you with nothing short of perfection-
Data Privacy
Our company makes sure that all your business details are secure and safe so that your mind is at peace. We keep certain policies that guarantee confidentiality.
Culturally Relevant
Our professionals deliver culturally appropriate Asian language translation for the Asian market. With professionals in the business, we can assure culturally relevant work.
Quality Control Systems
Hiring our service will assure you zero scope of translation errors as we follow certain quality control checks. We don't leave any stone unturned to provide quality work.
Native Asian Language Experts
We have native Asian language experts who are well-versed with the socio-cultural norms of the state/country. The final output is attuned to the overall psyche of the target audience.
Years Of Experience
With many years of experience, we are able to offer decade-long trusted and efficient solutions to our reputed clients from the private and public sectors.
Faster TAT
With us, you will be able to get faster TAT too without any delay. Our professionals work together to provide you with all the assigned work on time.
The translation is something very important for every business. It breaks down borders as well as barriers. Thanks to it, we live in a very educated society, with access to every type of content. All in all, premium corporate document translation or any type of translation is a must that should be acknowledged.
Get in touch
Don't hesitate to contact us for inquiries!
Remain competitive in the business and establish your strong presence in the Asian market, reach us today to hire our services at competitive prices.
Easy Project Consultation
Your Trusted
Asian Language
Translation
Agency Online
There is a major significance and importance when it's a matter of translation for everyone. Operating your business only in the English language can hold you back to go global. When you understand the importance of translation, you will be able to see the worth of hiring a trusted Asian translation agency. Communication and travel are growing rapidly. Geography is no longer a problem when it's a matter of doing business overseas. The only stopgap would be the language restriction. These mega-businesses require high-quality translation to communicate efficiently to grow their business. With such a requirement, translation is not going away any time soon. Furthermore, if you hire us, you will receive:
Brand visibility
Genuine clientele base
Smooth global business operations
Business expansion globally
To efficiently sell to global people, it is not sufficient to communicate in the English language. You should speak to them in the language their heart speaks. While English has been the language of businesses, translation still remains an important part of doing business all across the world. When translating for your business, it is essential to get it correct the first time. That's why it's important to know how to find translation services near me.
Our Experts
Asian Language
Translators
Number of Asian Language Speakers
The languages of Asia are majorly diverse. The majority of the people of continental Asia communicate in a language in one of three large language families. The first, Altaic, includes the Mongolian, Turkic, and Manchu-Tungus subfamilies. The second, Sino-Tibetan, involves the Tibeto-Burman and Chinese languages. Finally, the Indo-European family involves the Indo-Aryan, Slavic, and Iranian languages, and Armenian as well. The peoples of insular Asia and peninsular, however, speak many other languages, involving those in the Austroasiatic, Hmong-Mien, Tai, and Dravidian families, as well as Korean, and Japanese.
Extends Business Network
The operations of global business include communicating with existing and new customers. How clear the message is conveyed will decide whether these customers will buy from the business or not. Also, there are high possibilities that global business will have to communicate with people who do not know the original language. A professional translation service provider will help you get actual globalization and translation while making sure the message gets to the recipients correctly.
Moreover, they look after cultural problems. When the content is translated appropriately, the purchasers can have a real feel of what you offer and what the company stands for. In that manner, they can buy with the knowledge of what to expect.
Case Studies
We are dedicated to
serve you all time
Cross the barrier of language and build an effective image in
the Asian market with a professional Asian translation company
Why Choose Us
Choosing Tridindia for Asian language solutions can be the best decision.
So your business is doing absolutely great and you want to expand it further in a new market? Global exposure is possible only if you prepare your business for it. Business communication with different countries needs precision as well as expertise. Whether you belong to the private or public sector, you need to choose a professional translation service provider. Here are the profitable benefits of professional translation company, you get:
Higher Quality & Accuracy Level
Our company assures you to provide a great standard of accuracy as well as quality in every project. Before submitting work, our professionals go through the document for quality check.
Comprehensive Language Solutions
We provide comprehensive language solutions that too done by professionals who have enough experience in this field. They can help you target any audience.
Certified
Translation
You can get certified translation at Tridindia which will guarantee that you will get documents without any single error. Certified translation maintains accuracy.
Native Expert Translators
Easy Project Consultation
Hiring us will not give you stress but convenience. With us, you will get easy project consultation which will save much of your time that you can invest in other business work.
Fastest Turnaround Time
We provide you fastest TAT. But quick TAT doesn't mean we compromise with the quality of the content, we maintain accuracy and quality both in every project.
Realfact
The Unbeatable Asian Language Translation Master since 2002
Our multicultural world is at a place where clear and effective communication between cultures and languages is very demanding. With us, you will not only reach more people but will also connect with them on a more effective level with accurate translation.
Steps
Take some easy steps for Asian Language Translation Order
If you are planning to enter into the Asian market, then consider us to convert your business information into your target customer's native languages. Just take some easy steps and you can hire our service.
Contact us first
Reach us through mail or call to tell us about your requirement.
Consult with Project Manager
Discuss with our project manager who will help you throughout the process.
Place Your Order
Choose the language or services you want to hire.
Get Delivery On Time
You'll get all the assigned work within the deadline.
FAQ
Frequently Asked Questions on Asian Language Translation
TridIndia Providing Certified Asian Language Translation Services in:
Ahmedabad NCR Bangalore Chandigarh Chennai Delhi Gurgaon Hyderabad Kolkata Lucknow Mumbai Noida Pune Ghaziabad Gurugram Surat Visakhapatnam Dubai Abu Dhabi Ajman Oman Uttar Pradesh Maharashtra Karnataka Tamil Nadu Telangana West Bengal Gujarat Madhya Pradesh Haryana Kerala Bihar Rajasthan Assam Odisha Punjab Andhra Pradesh Jammu and Kashmir Uttara khand Himachal Pradesh Jharkhand Goa Puducherry Manipur Chhattisgarh Meghalaya Andaman and Nicobar Islands United States Philippines United Kingdom Germany Canada China Australia Ukraine Nigeria Malaysia France Bangladesh United Arab Emirates Turkey Pakistan Indonesia Saudi Arabia Kenya Egypt Taiwan Russia Singapore Peru Italy Netherlands Spain Thailand South Africa Palestine Ireland Japan Vietnam Mexico Hong Kong Sri Lanka Nepal Finland Maldives Brazil Czech ia Iran Poland Switzerland South Korea Belgium Myanmar (Burma) Lebanon Uzbekistan Greece Kuwait Ghana Morocco Qatar Sweden Armenia Ethiopia Israel Kazakhstan Romania Tanzania Latvia Denmark Argentina Oman Venezuela Bulgaria Belarus Algeria Moldova Portugal El Salvador Jordan New Zealand Afghanistan Austria Bahrain Costa Rica Hungary Albania Azerbaijan Iraq Slovenia Somalia Tunisia Yemen Colombia Estonia Georgia Norway Serbia Brunei Chile Cameroon Honduras Croatia Jamaica Lithuania Mauritius Sudan Kosovo Bolivia Slovakia Senegal Uganda Bahamas Congo – Kinshasa Côte d'Ivoire Cape Verde Curaçao Ecuador Iceland Luxembourg Montenegro Macedonia (FYROM) Mongolia Malawi Panama Rwanda Syria Turkmenistan Zambia Angola Bosnia & Herzegovina Barbados Burkina Faso Bermuda Bhutan Central African Republic Congo – Brazzaville Cyprus Gabon Guernsey Gambia Guatemala Guam Haiti North Korea Liberia Lesotho Libya Malta Mozambique Sierra Leone Tajikistan Trinidad & Tobago Uruguay Samoa Zimbabwe UAE
Testimonial
With years of experience, we know what your industry needs for growth.
Through our industry knowledge and experience, we execute translation that will definitely profit your business.
"The best thing that I liked about TridIndia is their professionalism & promptness in delivering bulk projects within shorter time frame. Kudos to the team..!!"
"The best thing that I liked about TridIndia is their professionalism & promptness in delivering bulk projects within shorter time frame. Kudos to the team..!!"
"When you are in the technical industry, you know how difficult it is to communicate with your multilingual customers. But, TridIndia made this simple for us."