Japanese Translation Services
Do you want to enter the growing Japanese market? Undoubtedly you need a Japanese translation services. Professional translators can help you to communicate with Japanese audiences to make your clientele base more powerful.
English to Japanese Translation Services
Japanese is a fascinating language spoken by around 130 million people worldwide. Among them, 125 million Japanese speakers live in Japan only. This makes the Japanese language the de facto language of the country and therefore, there is a need to carefully get English to Japanese translation to define your audience is the right level of formality for your content to connect well.
We have skilled translators who follow protocols to carry out the translation with professionalism, accuracy, and customer satisfaction. This allows us to deliver you the most accurate translation in a fast and efficient way where the meaning of the original content is conveyed properly.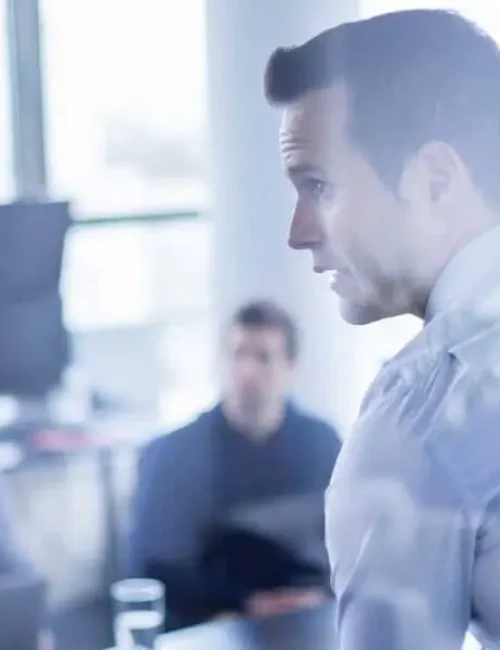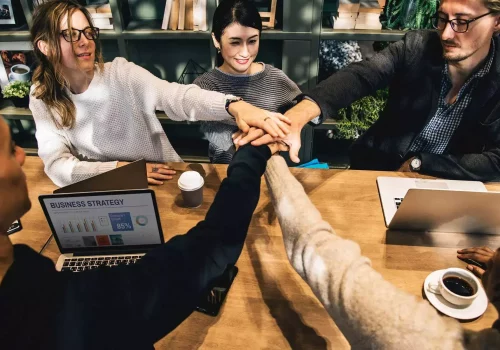 Get Certified Japanese Language Translators For Your Project
Learning Japanese can open up many opportunities and foreign businesses should be aware that Japanese people won't necessarily feel connected unless solutions are in their language. Tridindia is one of the most trusted solutions that can help you with accurate Japanese translation services that helps the business to see guaranteed growth in various markets. We consider cultural differences and ensure the context is translated accurately.
We have native Japanese language translators who possess an in-depth knowledge of both the Japanese language and Japanese culture. This makes them highly ensure your content is both appropriate and effective translated without any mistake that may make your content seem rude and ineffective.
Japanese Translation Market
The Japanese are best known for the technologically advanced approach that helps to bring out new innovations. In many sectors, businesses are highly focused on getting into Japan and taking a chance to see substantial opportunities. For any startup with unicorn ambitions, international expansion is essential and can be only possible by using English-to-Japanese translation solutions.
The Japanese language can open up opportunities in Japan and beyond. Japan has one of the largest and most successful companies in the world, such as Toyota, Sony, and Mitsubishi. These companies frequently collaborate and using Japanese translation increases the chances to seek great approval while working with big companies.
There is certain predictability where European founders also focus when looking to go global. Using Japanese translation allows you to see great proximity and cultural familiarity that help you to ensure your business does not miss out on any opportunity. Japanese is also spoken in Korea and Taiwan, and in various parts of the Philippines and China, so using Japanese translation brings in benefits for working in other markets too.
Japanese Translation Tips
The Japanese language is a language whose origin cannot be traced to any other language family. Translating into the Japanese language requires translators to make sure that the correct context is maintained. Given below are two major aspects our translators work on to carry out accurate translation:
Consider Cultural Aspects
The Japanese language is deeply tied to culture and Japanese people would love to collaborate when the translation is valuing the customs and traditions. There is 3 basic tone of politeness in Japanese: honorific (尊敬), polite (丁寧), and normal (普通). Even in this competitive business world, the tone used with a customer versus a colleague can be different.
Assuring Accuracy
Translation of the Japanese language should be perfect in the ambiguous and tone or complicated phrases that need feedback iterations. Japanese communication styles are very unique. Japanese mostly prefer passive communication over aggressive one, and that can influence the tone of marketing messages.
Written records of the Japanese language date to the 8th century, the oldest one is Kojiki. If the history is split into two, the division would fall within the 12th and 16th centuries, when the language fall the majority of its old Japanese characteristic and accomplished those of the modern language. There are many more interesting facts about Japanese language that you need to know:
✔ As the national language of Japan, Japanese is spoken by almost 125 billion native speakers.
✔ Along with kanji, Japanese utilizes two syllabic scripts, i.e. hiragana and katakana.
✔ About 12% of the Hawaiian residents speak Japanese.
✔ There are dozens of dialects in Japanese that differ in their vocabulary, pitch accent, inflectional morphology, and particle usage.
✔ As per the evidence, the language originated from a number of sources includes: Ural Altaic, Polynesian, and Chinese.
✔ In 16th and 18th centuries, the language adopted English, Portuguese, Dutch and Spanish words.
The origin of the Japanese language is a heavily debated topic as there is little to no evidence that could link it to other several language families such as Chinese and Ural-Altaic. Many language experts even consider Japanese to be a language isolate however, widely people believe it belongs to the Ryukyuan family of languages which were brought via the Korean peninsula.
The lack of evidence is highly prominent because of the lack of a writing system for the Japanese language. People speak Japanese and there are no earlier writings available that could be regarded as preserved text. However, with time Japanese population started using Chinese characters in the 4th century but still, there is the Old Japanese language used to follow grammatical rules today.
The language of Japan evolved and underwent several changes but it remained the literary standard in Japan and incorporated many Chinese loanwords with time. The Late Middle Japanese period from 1185 to 1600, was characterized where Japanese language added some European loanwords.
Countries that speak Japanese
There are approximately 120 million speakers living in Japan and another 3 million outside of Japan. Most notable fact to note is that the Japanese language is prevalent in Hawaii and Brazil. Also, you can see sizable Japanese-speaking populations in Australia, the US, and Canada. Given below are the following countries where the Japanese language is commonly spoken:
| | |
| --- | --- |
| New Zealand | Singapore |
| United Arab Emirates | Brazil |
| Micronesia | American Samoa |
| Germany | Paraguay |
| United Kingdom | Canada |
| Argentina | Guam |
| Northern Mariana Islands | Philippines |
| United States | Dominican Republic |
| Taiwan | Thailand |
| Belize | Mexico |
| Australia | Japan |
| Palau | Panama |
| Mongolia | |
• Country: Japan
• Capital: Tokyo
• Population: 12.58 Crores
• GDP (Per Capita): 4.94 lakh crores USD
• Currency: Japanese yen
• Ease of Doing Business Rank: 29 Rank
• Unemployment Rate: 2.64 percent
• Major Industries: Manufacturing, distribution, real estate, services, construction, communication, mining, power, gas and water utilities.
In Japanese, there are various sub-dialects that are mutually comprehensible. The Japanese language is spoken in Japan around every country's 4 main islands: Shikoku, Honshu, Okinawa, and Kyushu and this have given rise to following dialects:
| | |
| --- | --- |
| Eastern(Tokai–Tosan, Kanto, Hokkaido and Tohoku ) | Western ( Chugoku, Umpaku, Shikoku, Kansai and Hokuriku) |
| Kyushu | Hachijo |
Popular Japanese Translation Phrases
When going to Japan, there are many phrases you should probably know, as you may not find Japanese people who fluently speak the English language. But with these mentioned phrases will help you to communicate in a better way:
| | | |
| --- | --- | --- |
| English | Simplified Japanese Translation | Romaji* |
| Yes | はい。 | Hai |
| Good morning | おはようございます | hayou-gozaimasu |
| Hello | こんにちは | konnichiwa |
| Please | おねがいします。 | O-negai shimasu |
| No | いいえ | lie |
| I'm Sorry | ごめんなさい | gomen nasai |
| You're welcome | どういたしまして。 | Dōitashimashite |
| Excuse me | すみません。 | Sumimasen |
Why You Should Invest in Japanese Translation Today?
Do you know the Japanese language is the 9th most spoke language around the world, with 128 million people speaking it as their first language in only two countries? Globally, Japanese is spoken by 128.3 million speakers. It might be more complicated to find a Japantown in comparison to a Chinatown, but the Japanese diaspora can be found in different countries. Brazil has the largest Japanese community, followed by the United States, China, the Philippines, the United Kingdom, China, Canada, and Peru. Japanese communities are also found in countries like South America, Australia, Europe, New Zealand, South Pacific Islands, Central America, South Pacific Islands, Pakistan, Qatar, and Russia.
Fastest professional Japanese Translation Services by 4000+ certified Japanese translators who offer accurate Translation Services in the Japanese language for government, public and private sectors. Within a short span of time, Japanese translation has become an indispensable part of the global business world. It should be noted that Japanese is one of the most spoken languages in the professional world. Be it a product launch, business conference, or simple conversation between two non-native parties, translation is a sure shot medium to keep the flow of information smooth, clear, and precise. This is why businesses around the world are suggested to get their content translated into the said language from a professional translation company.
Affordable Japanese Translation Services for Your Business
If you want to break into Japan-speaking markets then you definitely need affordable Japanese translation. However, many of you might think why should you consider human translators, when there are cheap online translation tools available? The major reason to get professionals in the business is accuracy. The right qualifications and skills cannot be beaten by a machine when it's a matter of translating from English to Japanese or Japanese to English translation. By choosing the right and reliable language service providers at the beginning, you can make sure you don't have to waste time. Japanese is the most demanding choice among East Asian languages, and the reasons are quite obvious.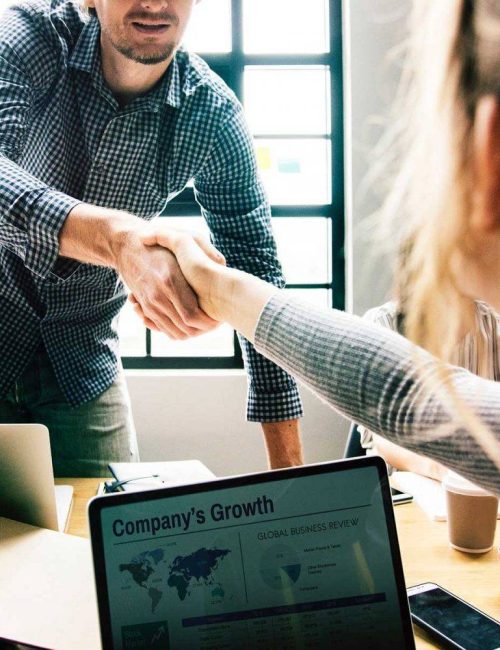 Need of Japanese Translation Services For Your Business Today
The need for international success is the ultimate need or reason to take trustworthy Japanese translation help. Be it any brand or any industry, if it cannot communicate effectively with its target audience, it can never achieve success. This is the reason why you must be very serious about translating your content into the target language.
Reach Target Audience
Competition in the global marketplace is increasing rapidly because there are more than thousands of entrepreneurs just like yours. Hence, gaining customers' attention is not child's play. You need to persuade your audience and let them understand why you are the best of the best. This is only possible through quality Japanese language translation.
Identify Market Potential
Are you planning to find out the profit-boosting markets in Japanese-speaking regions? Translation helps in getting access to the worldwide marketplace which provides immense opportunities for growing business. So, don't you think it's a deal worth it? The more you are able to communicate effectively; the more you will be able to avail huge potential of a targeted market.
Boost Sales
This is one of the major reasons why businesses should look forward to translation. While you are targeting a global audience, you should keep in mind that communication is a big concern, because of the 'language' factor. Hence, without translation, your customers cannot understand your brand.
Better ROI
You have invested a lot in the market. Don't you expect something in return? Obviously, you do. But, if you are hitting the international market, you should have access to quality content translated into the target language. It is basically the ideal step to gain higher returns on your investment.
72% of users spend their time on a website of their native language and more than 60% of consumers prefer only those brands that provide info in their native lingo. This in itself justifies how important it is to get your content translated into the native language of the target audience. We have seen many cases, where the translation went wrong and had a very bad effect on the company's reputation. So, it is highly suggested to invest in error free translation for business and make your business progress in the international domain.
We at Tridindia
Professional Japanese Translation For Documents
As you know already language barriers can be overcome by utilizing various types of prominent document translation. Hence, Using Japanese language translation will not only assist with better communication but also it will boost your company's brand value. Japanese is a contextual language, where meanings can mostly be ambiguous or non-existent. Hence, the right qualifications and skills are needed when it's a matter of translation services in Japanese.
Types Of Japanese Translation We Offer
Translation has a wide scope; it can be used in any random sector you think of. There are various types of language translation, you can use. Hence, no matter which industry you belong to, you can rest assured that translating your business materials into/from the Japanese language will help you connect with the target audience in the most effective manner. Some of the types of Japanese translating solutions we can provide you are as follows –
Japanese Contract Translation
Japanese Literary Translation
Japanese Book Translation
Japanese Manual Translation
Japanese Patent Translation
Japanese Paper Translation
Japanese Media Translation
Japanese Medical Translation
Japanese Powerpoint Translation
Japanese Subtitle Translation
Japanese Proposal Translation
Japanese Website Localization
Japanese Content Localization
and more..
Translation has a wide scope; it can be used in any random sector you think of. There are various types of language translation, you can use. Hence, no matter which industry you belong to, you can rest assured that translating your business materials into/from the Japanese language will help you connect with the target audience in the most effective manner. Some of the types of Japanese translating solutions we can provide you are as follows –
Benefits of Outsourcing Japanese Translation Services to Us
By now, you might have understood the major importance of translation service for global businesses. Hence, this is the right time to get started with the translation work. Being an entrepreneur, you should understand that translation can be conducted best by professional experts, as they make the end result, linguistically and culturally relevant.
Data Privacy
We ensure that the entire data enclosed in the source or target file remains a secret. We even sign an NDA that guarantees superb security for the information.
Culturally Relevant
Our team makes sure that the translated output reflects the target culture in the most effective manner. Not just this, we make sure that the output mirrors the true meaning.
Quality Control Systems
We keep our quality control systems strong. Our team follows a streamlined procedure that helps them stay abreast with the time deadlines and keep a stringent eye on the quality standards.
Faster TAT
We make sure that we deliver the project within the least possible time frame. Thus, while you are with us, you can rest assured that the turnaround time would be as short as feasibly possible.
Years Of Experience
We have many years of experience working in this translation industry. With our immense experience, we know how businesses can conveniently step into a new market.
Native Translator
All the translation work assigned to us is done by native translators who are specialized in different industries and know how to convey the right message to the audience.
To cut the long story short, outsourcing is the best option to choose, and when it is about outsourcing translation, you should always consider TridIndia is the ideal match. We are not boasting about our proficiency; rather, we are simply putting forward what our clients feel about us. We can also offer you accurate blog translation. So, if you are looking forward to effective communication, we do have the right expertise and talent to help your success boat sail through.
Get in touch
Don't hesitate to contact us for inquiries!
We can make your product and services understandable in diverse languages such as Japan. It will assist you to stand apart and pave a way for a successful business venture.
Easy Project Consultation
Your Trusted

Japanese
Translation
Agency Online
As enterprises are growing in the regions of Japan, industries like consumer electronics, automobiles, pharmaceuticals, and petrochemical need precise and quality certified translation of Japanese English from a professional translation company. While considering formats like conclusive manufacturing translation, it is very essential to translate such documents only from a professional and trusted Japanese translation company. You might think that neglecting the use of a professional translation will save much of your time. However, it is more probably to do the opposite. If you use a bad-quality service make sure that you get it right the first time. It can be mainly complicated to translate from or to Japanese. It is not something you need to leave in the hands of someone who does not know what they are doing. If you hire our Japanese language translation services, you will definitely get:
Get Resources
Quick Turnaround Time
Cost-effective Translation
Native Japanese translator
Consistent Performance
Save Money & Time
If you use a solution that does not provide top results, how will you identify if your materials are accurate? You do not read Japanese, so you have no idea of the validity of your documents. This is the reason why it is important to be careful about which service you select to use. Sending out anything that is inappropriate or even unintelligible could affect your reputation in Japan. Once your business image has taken a successful route, it can be difficult to come back from it. Using our fruitful industrial manufacturing translation is a must when you are stepping into a new market.
Our Experts
Japanese
Translators
Number of Japanese Language Speakers
The number of Japanese native speakers internationally is around 126 million. A world leader in electronics, automation, and many different sectors, Japan is the world's third-largest economy and is mostly considered to be the most dynamic and innovative. Also being the 9th most spoken language in the world, did you know that around 10% of Internet users are estimated to be Japanese speakers? Translating into any language needs translators to pay close attention to cultural nuances to make sure that the correct context is showcased. This is mainly true for translating to Japanese as sentences need to be broken down into smaller pieces for cultural nuances to be represented in a natural-sounding manner. For instance, Japanese grammar expresses a sense of politeness and formality, which is something that is important for a translation to capture. A high grade paper translation in Japanese that is too informal, mainly if it is related to a high-end service or product, will sound quite strange to a Japanese reader.
Specialized Translation
Documents Japanese translation has become a more in-demand service. Ask yourself and know have you ever used translation if you haven't used it, now is the time. This is mainly because of the rising acceptability of documentation in Japanese businesses and individuals. It has an important syllabary, on a set of sounds, which holds about 50 sounds, each of which is a mixture of consonant and vowel. This language has accepted different overseas words. The written Japanese language has been utilized to write out the non-local words. There are 46 characters that each of which depicts a single syllable and with them, a word can be appropriately "translated" into Japanese. Translating enables the chance of extending one's business and social network. The network of people in business or social environments grows when translating is used to fill a gap in communication. There are many international meetings that take place across the world which involve people from sometimes a hundred languages. This is when professional translators that know original translation realities are crucial to making sure communication is not lost.
Case Studies
We are dedicated to
serve you all time
With translation, you can have the possibility of extending your social and business network.
Our expertise and knowledge will help you to fill the language gap.
Why Choose Us
Choosing Tridindia for Japanese language solutions can be the best decision
Choosing Tridindia for Japanese language solutions can be the best decision. If you want quality translations at your end, you will have to choose an experienced partner, who can handle popular translation challenges and guide you on the right path towards international business success. It is better to connect with the right service provider on the very first attempt. Here are some of the reasons why clients prefer us over others –
Higher Quality & Accuracy Level
We ensure that all the contents that are translated have some standards in quality and accuracy. We never ignore the accuracy and quality level because of the deadlines.
Comprehensive Language Solutions
To help you in global markets, we provide comprehensive language solutions that are done by professionals in the business, and know what to add when entering new markets.
Native Expert
Translators
We only hire native Japanese translators who are highly skilled and experienced in what they do. They have worked with different industries which gave them much expertise.
Certified Translation
All our translation works are certified, and we ensure to offer you certified translations so that they can get approved in any medical or legal situation.
Easy Project Consultation
We provide an easy project consultation that surely won't consume much of your valuable time and will help you concentrate on other essential areas of the business.
Fastest Turnaround Time
Our translation work is delivered to you with the fastest turnaround time that too without any delay. We don't want you to face any hurdle due to our late delivery and hence do timely delivery.
True fact
The Unbeatable Japanese Translation Master since 2002
The bridging of linguistic gaps is basically the ultimate target of our company. Putting across messages using worthwhile translation help to completely engage in and understand the communication taking place.
Steps
Take some easy steps for Japanese Translation Order
If you are looking for a worthy translation in business field that could add value to your company, you are at the right place. Our qualified team is well versed in Japanese slang and terminologies. So, request a quote immediately or give a call to our experts at +91-8527599523
Contact us first
Reach us through call or mail to introduce your project to us.
Consult with Project Manager
Discuss with our well-experienced project manager your needs.
Place Your Order
Select the type of language and service you want to hire.
Get Delivery On Time
Get the work done within time without any delay.
FAQ
Frequently Asked Questions on Japanese Translation
TridIndia Providing Certified Japanese Translation Services in:
Ahmedabad NCR Hyderabad Gurugram Surat Visakhapatnam Dubai Abu Dhabi Ajman Oman Uttar Pradesh Maharashtra Karnataka Tamil Nadu Telangana West Bengal Gujarat Madhya Pradesh Haryana Kerala Bihar Rajasthan Assam Odisha Punjab Andhra Pradesh Jammu and Kashmir Uttara khand Himachal Pradesh Jharkhand Goa Puducherry Manipur Chhattisgarh Meghalaya Andaman and Nicobar Islands United States Philippines United Kingdom Germany Canada China Australia Ukraine Nigeria Malaysia France Bangladesh United Arab Emirates Turkey Pakistan Indonesia Saudi Arabia Kenya Egypt Taiwan Russia Singapore Peru Italy Netherlands Spain Thailand South Africa Palestine Ireland Japan Vietnam Mexico Hong Kong Sri Lanka Nepal Finland Maldives Brazil Czech ia Iran Poland Switzerland South Korea Belgium Myanmar (Burma) Lebanon Uzbekistan Greece Kuwait Ghana Morocco Qatar Sweden Armenia Ethiopia Israel Kazakhstan Romania Tanzania Latvia Denmark Argentina Oman Venezuela Bulgaria Belarus Algeria Moldova Portugal El Salvador Jordan New Zealand Afghanistan Austria Bahrain Costa Rica Hungary Albania Azerbaijan Iraq Slovenia Somalia Tunisia Yemen Colombia Estonia Georgia Norway Serbia Brunei Chile Cameroon Honduras Croatia Jamaica Lithuania Mauritius Sudan Kosovo Bolivia Slovakia Senegal Uganda Bahamas Congo – Kinshasa Côte d'Ivoire Cape Verde Curaçao Ecuador Iceland Luxembourg Montenegro Macedonia (FYROM) Mongolia Malawi Panama Rwanda Syria Turkmenistan Zambia Angola Bosnia & Herzegovina Barbados Burkina Faso Bermuda Bhutan Central African Republic Congo – Brazzaville Cyprus Gabon Guernsey Gambia Guatemala Guam Haiti North Korea Liberia Lesotho Libya Malta Mozambique Sierra Leone Tajikistan Trinidad & Tobago Uruguay Samoa Zimbabwe UAE 
Testimonial
With years of experience, we know what your industry needs for growth.
Through our industry knowledge and experience, we execute translation that will definitely profit your business.
"The best thing that I liked about TridIndia is their professionalism & promptness in delivering bulk projects within shorter time frame. Kudos to the team..!!"
"The best thing that I liked about TridIndia is their professionalism & promptness in delivering bulk projects within shorter time frame. Kudos to the team..!!"
"When you are in the technical industry, you know how difficult it is to communicate with your multilingual customers. But, TridIndia made this simple for us."