Technical Translation Services
Do you want your customers to understand the functioning of your product in a simplified form? If yes, then technical translation services are an ideal way to do so. Technical translation can help companies make their place in the international market.
What is Technical Translation?
Technical terminology refers to different terms or phrases that come with specific meanings and it is restricted to certain fields. Whether you are dealing with the field of medicine, automobile, software, legal, etc using technical translation allows you to make certain terminologies and abbreviations in the target language. These include dealing with the vocabularies too that usually make communication among professionals in particular fields and make things concise, unambiguous, and easy to understand.
The role of technical translation is all about making word-to-word translation that helps to maintain the context and also brings down the potential consequences of misunderstanding. This requires dealing with the content with utmost accuracy and precision when translating into other languages to assured of making things available while maintaining content quality and authenticity.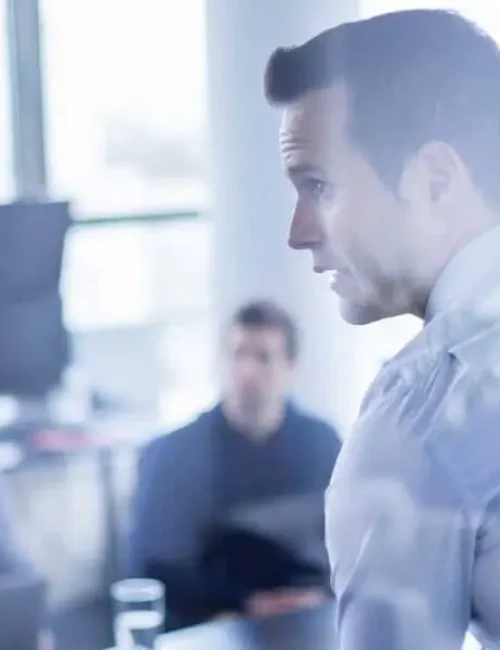 Types of Documents We Translate
There are various needs for technical translation for different types of documents and this varies from one field to another. Depending on the potential needs of the clients, here are some of the specialized materials and documents for which we offer technical translation solutions:
Engineering specifications
Bill of Materials
CAD Drawings
Catalogs
E-Learning
Installation Manuals
Labels
Marketing Materials
MSDS and Data Sheets
Multimedia audio and visual
User manuals
Software helps
Installation instructions
Technical training manuals
Data sheets
Product catalogs
Operating Manuals
Patents
Presentations
RFP Responses
Safety Manuals
Software and Hardware UI
Training Materials
Technical Proposals
User Guides
Websites
Technology patents
Product guides
Contact agreements
Service manuals
Maintenance documents
And more..
While delivering the translation, it is important to capture the depth and context of the original text which helps to lead to an accurate understanding of various terms. Before delivering the translation, our translators do the required research and gather the necessary material that is important for delivering accurate translation.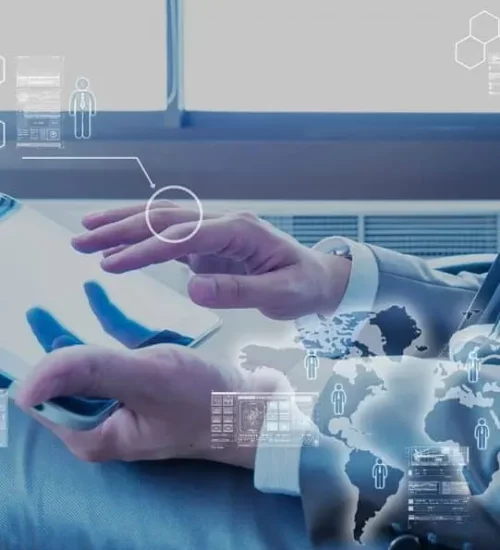 Technical Translation Services for Engineering Products
The engineering industry involves dealing with a lot of difficult and complex terminologies. When companies are offering their products and solutions in marketplaces globally, they always prefer to go for technical translation. Seeking technical translation for engineering products often involves simplifying the understanding of sophisticated design specifications, architecture, and information regarding product functions. Using translation for engineering products allows for making it best available for any language marketplace.
The engineering products require a great level of accuracy and there is no room for error. Tridindia has professional native translators who understand the language and also have subject matter expertise to deliver highly accurate translations. With us, you can be assured the highest level of linguistic accuracy and consistency is maintained in the translation.
Technical Translations for the Global Manufacturing Industry
The globalized world now offers numerous opportunities for manufacturing companies to expand but this comes with a set of challenges including the presence of a language barrier. For a manufacturing industry, using technical translation solutions can be a game-changer for businesses that allow it to operate in the global marketplace. Whether you are a manufacturer dealing with automobiles, industrial machines, home appliances, chemical products, or other electronic equipment, technical translation in different language help to open doors to a new market.
Technical translation is not only the translation of the language but also making it relevant to the local regulatory requirements. Tridindia can help in ensuring the accurate localization of technical documents as we have professional translators who come with industry-specific expertise and also have experience in manufacturing firms. Their experience and skills ensure the translated contents maintain the highest level of quality and come with great precision.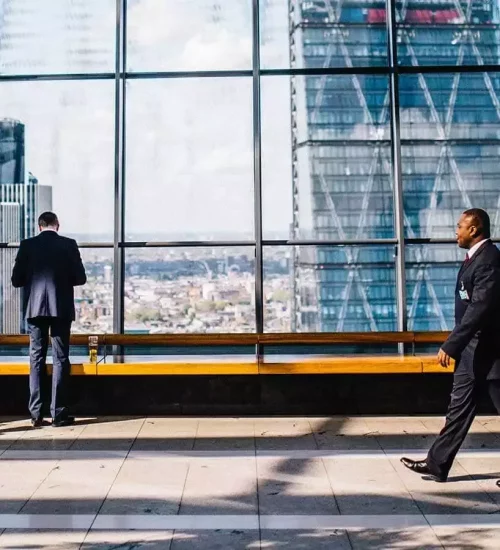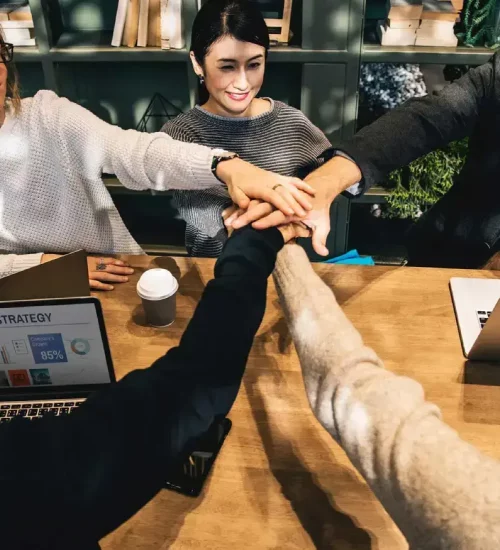 Automotive Technical Translation Services
Several automobile companies are planning for their expansion or introducing a new segment for a new market however, the success depends upon how the audience interacts. To attract the attention of the target market, the company needs to make the content to be converted and be best available as per the new language. Technical translation holds importance for making technical documents such as owner's manuals, guides, and warranty kits accurately translated to ensure clarity in understanding and allowing safety in usage.
To seek accurate automotive technical translation, companies trust us. Tridindia is a well-known company for providing translation in more than 100 languages. We have certified and trained translators who come with great years of experience and work on translation process with great consistency. Thus, they ensure delivering translation that serves the market with high-quality language translation and the language support they need.
Technical Translation for Software Localization
Localizing your software provides major benefits and it is the best way you can get the competitive edge in international markets. Not only this, using technical translation for software localization helps to make the software to be able to fulfill the legal or regulatory requirements making it useful for certain software applications in the market. With this, it becomes less hard for users to know the available functions or how to use the software for various purposes.
The software documentation comes in various formats and sizes such as online help, standalone PDF documents, tooltips, etc. Tridindia has professional translators who come with great years of experience and provide translation including CRM, e-commerce, ERP, and mobile apps. Our translators follow all essential steps needed to ensure the translation is true as of original.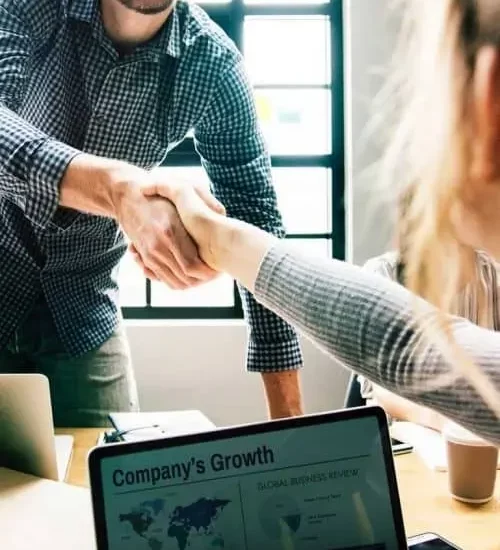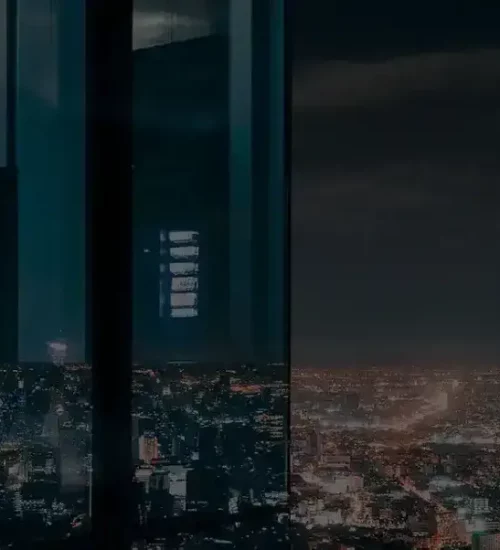 Medical Technical Documentation Translations
There are countless people across the globe who are seeking medical care on a daily basis. The medical businesses working in the pharmaceutical, medical devices, and biotechnology industries are working to be able to reach out to various markets. For this, the documents hold so much importance whether it is about carrying information for use (IFU), clinical studies, reports, regulatory submissions, and medical patents. To make these documents best available at a global level, using medical technical document translation becomes highly necessary.
In this, accurate matters the most else translation would lead to the worst-case scenarios. Tridindia is a professional and certified translation company providing high-quality technical translation to leading companies in the medical sector. We have worked with various global clients and have the largest teams of professional medical linguists and subject matter experts and therefore, deliver linguistically accurate and terminologically consistent translations.
We at Tridindia
Professional Technical Translation for User Manuals & Reports
For some people, it is hard to understand the documents written by industry specialists using technical terminology. Hence, it can become difficult for your employees to simplify that language for your target audience as it is quite a time-consuming task. This is where professional technical translation service comes to the rescue and that's where you will understand why is technical document translation important. Hiring Tridindia's technical translation will be fruitful for your business as we will assign your project to our special technical translators who are not just fluent in the required languages but are also industry professionals in the field to which documents belong.
Why You Should Invest in Technical Translation Today?
As technology is exceptionally developing and changing in the global world, the business sector is heavily covering every part of the world because of technology that has improved communication between individuals of various languages and dialects, and cultures as well. The growing technical businesses like manufacturing, medical, automotive, pharmaceutical, and a lot more are successful in various markets because of the technical translation services from reliable translation company. This has assisted with keeping away from language barriers and has assisted the target clients to communicate with the service providers effectively.
Technical Translation is referred to as translating documents as well as content materials belonging to technical subjects. Every technical subject has some technical terminology that needs skilled technical translators who can do translation efficiently.
Type of Languages We Offer for Technical Translation
While focusing on expanding into the global market, technical translation makes it possible to reach various markets. Especially for technological solutions, technical translation can open doors for different markets and here are some languages in which we provide technical translation solutions:
Punjabi
Hindi
Urdu
Bengali
Tamil
Telugu
Malayalam
Gujarati
Russian
Spanish
French
German
Japanese
Arabic
Chinese
Dutch
And more..
Getting technical translation makes it much easier to make your business cross many borders and present your technical solutions well. Our skilled translators can help you to provide the technical translation in the required language to make your solutions perform well.
Benefits Of Outsourcing Technical Translation Services To Us
Every technical subject includes some technical words and terminology that require professional translators for providing complete and accurate information. It is essential to ensure that technical words perfectly match with the message and documentation in a target language. That's a reason it is important to outsource the translation requirements to one of the trustworthy Indian translation companies.
Data Privacy
Along with quality, we also emphasize keeping the client's information confidential. Neither party discloses your confidential information to others.
Years Of Experience
With many years of experience in the business, we guarantee that you will get highly professional and accurate work.
Quality Control Systems
we follow a stringent QC procedure, in which our team of quality supervisors checks the translated file on its style, tone, meaning, terminology, and varied other parameters.
Faster TAT
We are always available to help clients with their technical translating needs with fast solutions at competitive prices. We are able to help you with faster TAT even in urgent situations also.
Culturally Relevant
Different cultures exhibit drastic differences in the communication process. Additionally, while communicating warnings or risk factors, one's cultural knowledge base determines the extent of effectiveness in communication.
Native Translator
Our team has a pool of native translators who have vast experience in translating technical documents for many industries. Based on the project requirements, we will assign your project to a talented translator who can manage the work.
Does your company face difficulties in creating documents in another language with heavy technical terms? Do you also feel that there is a actual importance of subject related expert for growth of your business? If your answer is yes, then get in touch with us to share your detailed requirements.
Get in touch
Don't hesitate to contact us for inquiries!
At Tridindia, we're here to remove that barrier, bridging the gap with all types of people across the world, in any language. Do you want to make your technical document translated by a professional? Connect with us NOW!
Easy Project Consultation
Your Trusted
Technical
Translation
Agency Online
You know you need punctuality and accuracy from your technical translation agency, but why not ask for extra? Satisfaction is based on a lot more than getting it accurate, on time, and within budget. Relationships also matter. At Tridindia, we take our time to know your business and provide you with professional project managers and technical translators who have extensive knowledge in their field and are committed to help you build productive marketing campaigns translation. Tridindia feels proud of its long-term client relationships.
And we like to keep it simple, whether it is workflow or systems that fit perfectly with your own. Saving time leads to saving costs. That's why we are here to provide you with, a professional technical translator, for your project. Our services include-
Accurate Technical Translation
Correct, quick, competitive multilingual translation
Project team to match your business
Feasible rates
100% confidentiality
The quality of your technical translation should be beyond just excellent, we ensure it always is. As a trusted technical translation agency, our quality management as well as customer service systems work to meet the highest possible standards.
Above all, we hired experts to make sure your communication is as supportive and influential overseas as it is at home. We ensure it holds similar values, personalities, and tone of voice with better proofreading in translation. The higher the quality, the less fuss you need to face.
Our Experts
Technical
Translators
Scope of Technical Translation
Technical translation has proved to be an important part of the successful progress of any business to abroad trading. Most companies will have a lot of written content covering all parts of their operations. When entering an international market, most of this material should be translated, including documents, for example, user guides, contracts, help files, and technical drawings.
This material will probably have industry as well as company-specific terminology. Making sure that such terms are accurately translated is extremely important. Technical translation is a specialized branch of translation that can only be attempted by a technical translator with experience in the relevant industry. Giving your translator complete relevant information can assist them with delivering an excellent rush translation for documents. The more the translator learns about your company, industry, and product, the more he will comprehend your content.
Specialized Translation
Sometimes clients require a specialized technical translation. This means the translated content belonging to a specific industry should be for a particular target audience, which requires the ultimate solutions of a subject matter expert. In this case, it is also a great idea to use a preferred terminology that may have developed within that company. However, as this is a technical document, a few words, as well as abbreviations, may be certainly long and industry-specific.
If you hire Tridindia, you will surely have peace of mind knowing that we can manage your specific technical translation needs without compromising accuracy, originality, and consistency by ensuring high translation quality standards.
Case Studies
We are dedicated to
serve you all time
From developing your client base to pushing your business to reach globally, our solutions assist
companies to help their audience understand the technical document in a better way.
Why Choose Us
Choosing Tridindia to Get Top-Notch Technical Translation Solutions
Committing to providing fruitful translation in business field even for large-scale and complex technical projects, we assure that the final translated document is delivered after a rigorous review and editing process. As we understand that even a slight inaccuracy in technical translation can result in serious consequences, thus, we are guided by adept translators who possess firm technical acquaintance and recognized work history.
Higher Quality & Accuracy Level
Higher quality and accuracy level are two main things that we consider every time. Our technical translation maintains a high standard of quality and accuracy.
Comprehensive Language Solutions
We provide a wide assortment of languages that will match your project need. With our extensive knowledge and knowledge of different languages, you will witness efficiency in work.
Certified
Translation
Certified translation services are the key benefit that our company will offer you. In this, your translated document will require approval to get used in the legal terms.
Native Expert
Translators
We have native expert technical translators who are specialized in diverse verticals. With their expertise and outstanding skill set, we are able to provide our services proficiently.
Easy Project
Consultation
Easy project consultation is something you can expect when you count on us. We don't take much of your time and choose to discuss essential points based on your project.
Fastest Turnaround
Time
We ensure that every project is delivered before or within the stated timeframe. Our company strives to complete projects with the fastest turnaround time.
Realfact
The Unbeatable Technical Translation Master Since 2002
Considering our highly professional technical translation can help the audiences understand complex scientific and technological information.
Steps
Follow Easy Step for Technical Translation Order
Tridindia has a talented team of translators qualified to perform technical translation of practically any form of document. We have served our trusted services to global clients. If you want professional work, then avail of our services by following these steps.
Contact us first
Get in touch with us in case of enquiry. You can call or mail us your requirement.
Consult with Project Manager
Meet our project manager to discuss the project. He will address all your queries if any.
Place Your Order
If you are ready to avail our service, place an order immediately.
Get Delivery On Time
If you are ready to avail of our service, place an order immediately.
FAQ
Frequently Asked Questions on Technical Translation
TridIndia Providing Certified Technical Translation Services in:
Ahmedabad NCR Bangalore Chandigarh Chennai Delhi Gurgaon Hyderabad Kolkata Lucknow Mumbai Noida Pune Ghaziabad Gurugram Surat Visakhapatnam Dubai Abu Dhabi Ajman Oman Uttar Pradesh Maharashtra Karnataka Tamil Nadu Telangana West Bengal Gujarat Madhya Pradesh Haryana Kerala Bihar Rajasthan Assam Odisha Punjab Andhra Pradesh Jammu and Kashmir Uttara khand Himachal Pradesh Jharkhand Goa Puducherry Manipur Chhattisgarh Meghalaya Andaman and Nicobar Islands United States Philippines United Kingdom Germany Canada China Australia Ukraine Nigeria Malaysia France Bangladesh United Arab Emirates Turkey Pakistan Indonesia Saudi Arabia Kenya Egypt Taiwan Russia Singapore Peru Italy Netherlands Spain Thailand South Africa Palestine Ireland Japan Vietnam Mexico Hong Kong Sri Lanka Nepal Finland Maldives Brazil Czech ia Iran Poland Switzerland South Korea Belgium Myanmar (Burma) Lebanon Uzbekistan Greece Kuwait Ghana Morocco Qatar Sweden Armenia Ethiopia Israel Kazakhstan Romania Tanzania Latvia Denmark Argentina Oman Venezuela Bulgaria Belarus Algeria Moldova Portugal El Salvador Jordan New Zealand Afghanistan Austria Bahrain Costa Rica Hungary Albania Azerbaijan Iraq Slovenia Somalia Tunisia Yemen Colombia Estonia Georgia Norway Serbia Brunei Chile Cameroon Honduras Croatia Jamaica Lithuania Mauritius Sudan Kosovo Bolivia Slovakia Senegal Uganda Bahamas Congo – Kinshasa Côte d'Ivoire Cape Verde Curaçao Ecuador Iceland Luxembourg Montenegro Macedonia (FYROM) Mongolia Malawi Panama Rwanda Syria Turkmenistan Zambia Angola Bosnia & Herzegovina Barbados Burkina Faso Bermuda Bhutan Central African Republic Congo – Brazzaville Cyprus Gabon Guernsey Gambia Guatemala Guam Haiti North Korea Liberia Lesotho Libya Malta Mozambique Sierra Leone Tajikistan Trinidad & Tobago Uruguay Samoa Zimbabwe UAE
Testimonial
With years of experience, we know what your industry needs for growth.
Through our industry knowledge and experience, we execute translation that will definitely profit your business.
"The best thing that I liked about TridIndia is their professionalism & promptness in delivering bulk projects within shorter time frame. Kudos to the team..!!"
"The best thing that I liked about TridIndia is their professionalism & promptness in delivering bulk projects within shorter time frame. Kudos to the team..!!"
"When you are in the technical industry, you know how difficult it is to communicate with your multilingual customers. But, TridIndia made this simple for us."