Tamil Translation services
Do you want your business to open up to millions of customers? Tamil translation services can help you do that. The translation literally fuels the global economy. Every single business should have translation services to maintain global relations & increase growth.
Why You Should Invest in Tamil Translation Today?
With 74 million native speakers across the world, Tamil is definitely one of the most important languages for translation. Also, it is considered as a gateway to deal with numerous foreign clients, residing in Singapore, Ceylon, Indonesia, Burma, Malaysia, Fiji Islands, South Africa and Mauritius. Hence, if you are planning to target one of such markets that speak Tamil, you must invest in translation service for better results. If you think your targeted Tamil customers can understand the English language, then you still require translating into the native language of the audience. With fastest professional Tamil translation service by 4000+ certified Tamil translators who offer accurate translation services in Tamil for government, public and private sectors, you can grow your brand.
This is because research shows that consumers prefer to avail products and services if find brand information is in their mother tongue. So, don't ignore the importance of translation if launching a successful international brand. The conversion-oriented and high-quality translation ensures brands speak all around the world and doesn't get lost in translation. Translating your content or product, service and its accompanying platforms like e-commerce or websites into the Tamil language will be an important aspect on your way to success in the global arena.
Affordable Tamil Translation Services for Your Business
The affordable Tamil translation service enables the chance of extending one's social and business network. The network of people in business or social environments increases when a translation is used to bridge a gap in communication. There are different international meetings that take place across the world which involve people from sometimes a hundred languages. There is need to understand the crucial benefits of translation to make sure communication is not lost. As travel and communication enhance formal barriers between countries feel less imposing so firms are encouraged into global markets. They can get an advantage from the affordability of products and services found in some countries and the availability of industrial as well as professional expertise having more countries to trade with.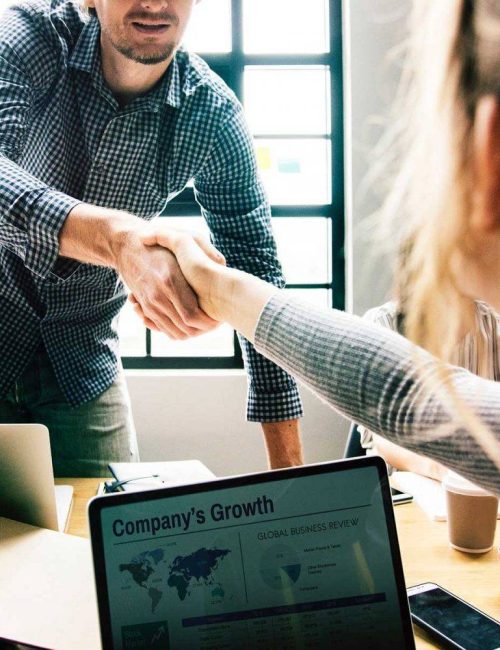 Need of Tamil Translation Services For Your Business Today
Be it any sector, Tamil translation is the most important thing for every business, whose target audience speaks Tamil. You need to understand and figure out the
types of translation I need
that help you in the global expansion. Apart from a killer business idea, productive marketing strategies and other tactics, you also need to have a strong hold on the native language of the target audience. One of the major reasons behind the failure of businesses on a foreign land is that they fail to persuade their customers in the right way.
Better ROI
Through quality driven Tamil language translation, you can also improve or maximize the returns on investment. If you have cheap translation solutions, this will lead to wrong translation where your customers will not feel connected to you. So, by using reliable translation you are able to connect with the customers and get better returns on investment.
Reach Target Audience
Every business that steps in the global market wishes to become a global hit sooner or later. But, do you think it's that easy? No brand can become globally recognized unless and until it makes the right approach by choosing right translation. Getting with professionals is best as they follow translation quality standards to make the brand reach out to its customers in better way. Hence, to accomplish this, you will have to resort to error free translation into or from Tamil.
Boost Sales
One of the biggest reasons why you need to invest in Tamil translation is 'sales'. Every business desires for continuous improvement in its product or services sales. However, in the absence of quality translation, your message would not reach to the customers in an appropriate manner, eventually leading to losses.
Identify Market Potential
Translation is increasingly important to determine the market value. Market size, customers and their preferences, product or service demand, and competition level are vital factors to consider while identifying market value. You can get information about these by communicating in the native language. Hence, translation is must.
To put it short, translation is the need of the hour for every business that desires to expand its operations on a global scale. Right from advertisements and brochures to e-commerce websites and e-mail marketing campaigns, translation into/ from Tamil has always been and will always be the most important part of business growth. So, if you want avoid wastage of your money and make the right move,
do invest in translation
.
We at Tridindia
Professional Tamil Translation For Documents
Professional Tamil translation is also important to enter the global market. As the business world is getting globalized and competitive day by day, it is important to keep 'translation' for documents as the major priority. When you know exactly what does translation mean for your business growth, you will see the results how it can help you to grow at every step without worrying about language barrier. To expand the business operation overseas, translation is a must. From helping you communicate to boost sales, The translation services in Tamil assist companies operate smoothly around international borders. Hence, companies across the world use this as a core part of their day-to-day operations.
Types Of Tamil Translation We Offer
With the large network of translators from various business sectors and linguistic skills, we are able to translate various types of documents and content as per your customized translating needs. Here is an overview of the services we offer for translation in the Tamil language.
Tamil Content Localization
and more..
Our experienced and trained Tamil native translators are fluent in industry-specific terminology. One of the major
benefits of professional translator
 is no matter which sector your business belongs to, you will always get the accurate translation well on time. Professional translators can offer your company an efficient way to reach existing and new clients with your message. From business meetings to reports and phone conversations, your translator can make sure your company gets the proper translation of all communications you require to communicate with your customers.
Benefits of Outsourcing Tamil Translation Services to Us
Outsourcing Tamil translation is definitely a good way as you may fail to deal with 
major translation challenges
 that gives rise to several mistakes. At one hand, where you may get 'n' numbers of options, i.e. translation providers online, at the other hand, you are also at a risk of choosing the wrong vendor. Hence, we are here at your service to make sure that you choose right.
Data Privacy
We commit 100% data privacy of any information related to the client or his project. So, with us, your information is completely safe and you can sit back & relax.
Faster TAT
Our team commits the fastest turnaround time in the industry. We deliver even the bulkiest assignments within the shortest time frame without any delay.
Native Translator
Native translators are what will make you consider us. We have 150+ native translators who are well-experienced in translating for different industries.
Culturally Relevant
In the global business world, culture is equally important as language. Hence, we deliver culturally relevant translations at your end.
Years Of Experience
With 18+ years of experience, we know correctly how to satisfy a companies needs when planning to reach a global market. And hence, execute services accordingly.
Quality Control Systems
Without a proper quality check, you cannot be completely sure about the translation quality. Hence, we have QC systems to deliver high quality results at your end.
These are the major benefits of associating with us. We assure that once you join hands with us on your translation project, you will realize that there are
more benefits of translation
through us. With an extensive experience in different types of translation, our team assures for high quality output in the least possible time frame.
Get in touch
Don't hesitate to contact with us for inquiries!
With an array of languages we offer, you will have the power to reach clients all over the world. Just reach us and we will be available to help your brand become global.
Easy Project Consultation
Your Trusted
Tamil
Translation
Agency Online
You can count on accuracy and professionalism from your trusted Tamil translation agency as they are held to the highest standards. As a professional translation company, we understand your business requirements and can communicate your wants to clients of all nationalities, languages, and cultures. It is highly said that effective globalization and translation are related and globalization has provided growth to translation industry. You will know that your business is getting a high degree of accuracy with every translation as your translator works appropriately to convey your message in the most comprehensive and concise manner. Opting for professional Tamil language translation services can assist you to discover the undiscovered market. Listed below are some perks you get from translators:
Error-free translation
Certified translation
Accuracy
Professional Execution
Implementing translation and SEO for your website content not only gives more opportunities for people landing on your page to read the content, but also generates traction for indexed pages, and many queries in various languages, crowned by a massive increase in foreign and new user of about 60%. Language barriers can affect your business in more than one manner. It is a major hurdle in getting success. Miscommunication may lead to financial loss and reputation damage. As an outcome, it is always suggested to invest in Tamil translation to make sure clear communication with the clients. This will assist to know the diverse culture and their languages. It will also facilitate the audience and positively impact their purchasing decision.
Our Experts
Tamil
Translators
Number of Tamil Language Speakers
During the British rule of India, Tamil-speaking laborers were sent to different parts of the British empire where they founded Tamil-speaking communities. Today, there are Tamil-speaking populations in Malaysia, Singapore, Africa, South Africa, and Mauritius. Furthermore, Tamil is also spoken in Fiji, Bahrain, Netherlands, Singapore, Germany, Thailand, Qatar, United Kingdom, Reunion, and United Arab Emirates. The global population of first-language speakers of Tamil is about 69 million people with as many as 8 million speaking it as a second language.
Specialized Translation
The need to overcome language barriers is massive on the graph of companies nowadays. As communication is a must. Translations have assisted service industries to reach out to wider markets and serve people on an international level. However, business cultures still differ from one country to another with respect to standard manners, practice, and styles of writing. With translation, you will gain immeasurably as your company can communicate with clients all over the world but before this you need to evaluate is translation affordable that will help you to grow but being on budget.
The secret of successful business communications depends on speaking in customer's native language and culturally connecting with them. Although most people understand English, the native language is spoken by about 70% of the wider population. Multilingual communication and translation help in reaching the global market with so much confidence.
As said earlier also, inaccurate translation can change the intended message for your business as well, and have a very negative effect on your operations, mainly in a new country. If you are planning to enter a foreign region or expand your business worldwide it is vital to analyze and partner with a company that can offer you accurate and worthwhile tamil language translation.
Case Studies
We are dedicated to
serve you all time
Present your company's image powerful by communicating with your audience in their native language.
Let's show how valuable your audience is to you!
Why Choose Us
Choosing Tridindia for Tamil language solutions can be the best decision.
In today's world, every entrepreneur wishes to reach out to a global audience. There is a constant need to build relations with multi-cultured clients, in order to attain huge margins of profit. Translating your documents into multiple languages helps you in a successful branding of your firm. Associated with an adept team of translators, we promote and advertise your brand into a variety of languages.
Higher Quality & Accuracy Level
We have always kept two things as our priority and I.e, accuracy and quality, we have never compromised on these things. Our team assures you these things in the translation.
Comprehensive Language Solutions
Tridindia provides comprehensive language solutions that will help you to enter the international market conveniently. Our expertise can deliver you all the work efficiently.
Certified Translation
Services
Hiring us will help you to get a certified translation of all the legal and medical documents which will help you in the official sphere. Our translators have the expertise to offer you certified translation.
Native Expert Translators
We only work with native expert translators as they have sufficient knowledge and expertise to serve translation to businesses belonging to various industries.
Easy Project Consultation
At our place, you will not have to waste your time as we offer easy project consultation. This helps our customers save their time that they can use in other business works.
Fastest Turnaround Time
Our team always ensures to submit complete assigned work with the fastest turnaround time. Our company doesn't make you wait for long to get the work done.
Realfact
The Unbeatable Tamil Translation Master since 2002
Having a professional Tamil translation agency can increase your business confidence in different global countries, and this is something that every growing business wants.
Steps
Take some easy steps for Tamil Translation Order
Once you succeed in establishing a well-reputed position in the global market, there would be no looking back again. Hence, this is the right time when you should get started with translation.
Contact us first
Mail or call us to tell us about your project.
Consult with Project Manager
Discuss with our experienced manager about the assigned work.
Place Your Order
Select the language and service you want to hire.
Get Delivery On Time
Get the work to deliver on time without any delay.
FAQ
Frequently Asked Questions on Tamil Translation
TridIndia Providing Certified Tamil Translation Services in:
Ahmedabad NCR Ghaziabad Gurugram Surat Visakhapatnam Dubai Abu Dhabi Ajman Oman Uttar Pradesh Maharashtra Karnataka Tamil Nadu Telangana West Bengal Gujarat Madhya Pradesh Haryana Kerala Bihar Rajasthan Assam Odisha Punjab Andhra Pradesh Jammu and Kashmir Uttara khand Himachal Pradesh Jharkhand Goa Puducherry Manipur Chhattisgarh Meghalaya Andaman and Nicobar Islands United States Philippines United Kingdom Germany Canada China Australia Ukraine Nigeria Malaysia Bangladesh United Arab Emirates Turkey Pakistan Indonesia Saudi Arabia Kenya Egypt Taiwan Singapore Peru Netherlands Spain Thailand South Africa Palestine Ireland Japan Vietnam Mexico Hong Kong Sri Lanka Nepal Finland Maldives Czech ia Iran Poland Switzerland South Korea Belgium Myanmar (Burma) Lebanon Uzbekistan Greece Kuwait Ghana Morocco Qatar Sweden Armenia Ethiopia Israel Kazakhstan Romania Tanzania Latvia Denmark Argentina Oman Venezuela Bulgaria Belarus Algeria Moldova Portugal El Salvador Jordan New Zealand Afghanistan Austria Bahrain Costa Rica Hungary Albania Azerbaijan Iraq Slovenia Somalia Tunisia Yemen Colombia Estonia Georgia Norway Serbia Brunei Chile Cameroon Honduras Croatia Jamaica Lithuania Mauritius Sudan Kosovo Bolivia Slovakia Senegal Uganda Bahamas Congo – Kinshasa Côte d'Ivoire Cape Verde Curaçao Ecuador Iceland Luxembourg Montenegro Macedonia (FYROM) Mongolia Malawi Panama Rwanda Syria Turkmenistan Zambia Angola Bosnia & Herzegovina Barbados Burkina Faso Bermuda Bhutan Central African Republic Congo – Brazzaville Cyprus Gabon Guernsey Gambia Guatemala Guam Haiti North Korea Liberia Lesotho Libya Malta Mozambique Sierra Leone Tajikistan Trinidad & Tobago Uruguay Samoa Zimbabwe UAE
Testimonial
With years of experience, we know what your industry needs for growth.
Through our industry knowledge and experience, we execute translation that will definitely profit your business.
"The best thing that I liked about TridIndia is their professionalism & promptness in delivering bulk projects within shorter time frame. Kudos to the team..!!"
"The best thing that I liked about TridIndia is their professionalism & promptness in delivering bulk projects within shorter time frame. Kudos to the team..!!"
"When you are in the technical industry, you know how difficult it is to communicate with your multilingual customers. But, TridIndia made this simple for us."