Indian Language Translation Services
Want to tie up with Indian companies for a broader deal prospect? Indian language translation services can assist in gaining more prospects for your business. With Indian language translation services, increase the client base of your business and get a strong foothold in the country.
Why You Should Invest in Indian Language Translation Today?
In India, there are 22 official languages. Each region or state has its own language. As per the market understanding, about 60% of the people in the urban areas use the Indian language to access online content. 80% of people from India are non-English speakers and 127 million Indians prefer content in local languages. This statistic clearly shows the concept that the Indian language has a vital role in today's business. By now so many businesses and industries have understood the significance of the Indian language translation. Our services are spread across New Delhi UAE India Mumbai Chandigarh Hyderabad Chennai Amritsar Noida Gurgaon Pune Ghaziabad Bangalore Kolkata and other Indian and foreign cities. This is majorly due to the widening horizon of translation these days. Thus, our team of native and professional Indian Languages translators provides the translation with optimum quality.
Further, our team also focuses on Indian Languages localization services that make the translation output more authentic. Hence, it can be said that our reliable translation company renders the most accurate translation for different types of industries, such as media, real estate, manufacturing, tourism, hospitality engineering, healthcare, energy, oil & gas, marketing and various others. Additionally, we also have professional Indian Languages interpreters in our team, who have been rendering Indian Languages interpretation services for a long time back.
Affordable Indian Language Translation Services For Your Business
Businesses can aim for a huge audience with affordable Indian language translation provided by knowledgeable language service providers. When talking about India, around 500 million people prefer the Indian language. If the product has a regional base advantage, then it is suggested to use local regional languages. People feel more connected by using the Indian language and you can get a better response. The majority of brands are aiming at people using regional content which is assisting them to reach a number of customers. Irrespective of whether a brand is offline or online, customers will come to your professional pace, when the contents are in the Indian language.
Manual
Indian Translation
Native
Indian Translation Experts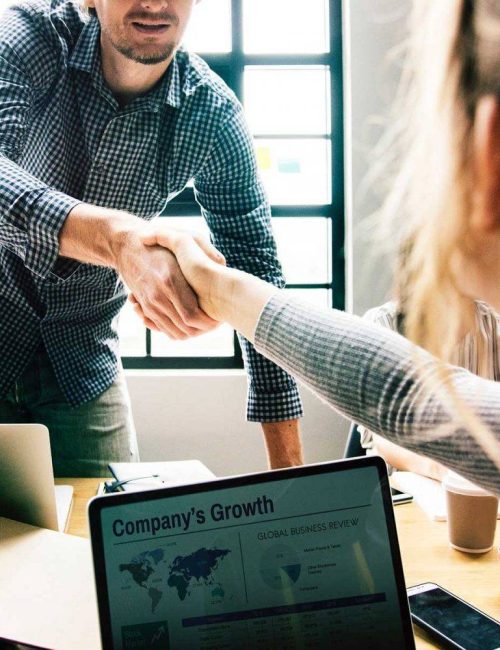 Need of Indian Language Translation Services For Your Business Today
The Indian language translation including Marathi or prominent Kannada translation makes your products and services visible to your global clients. Your global audience notices your products and services and you are able to stay ahead of your competitors in the market.
Access to Global Market
India is a land of several regional languages spoken in diverse areas. There are local dialects spoken in diverse provinces of India. To reach the wide-ranging community of India is only possible through expert translators and their translation solutions. The professionals make sure that the translations encompass the essence of the meaning of the original text.
Boost ROI
Another quality of professional translators is that they have the scripting expertise and are competent to translate the text according to the target philosophies and culture. Indian translation is a multifaceted job and therefore the translation providers have more resolution, practice, and beyond all attention while undertaking the work. With their professionalism, you can boost ROI immensely.
Boost Sales
The translation documents interpreted by translators enable readers from different parts of the nation to read through the native language websites. Through this exclusive Indian language facility, an online business firm can connect with clients straightforwardly and this will help them to boost sales massively. Reaching the big community of India is only possible through translators.
A Global Hit
All sorts of general business conferences can be held with multilingual members from diverse parts of the nation and this helps to endorse business inside the country. Additionally, brands get a global hit advantage with the support of Indian language translation as through translation the common client can effortlessly enquire about the services without speaking a language they are not comfortable in.
Your brand may be huge but it is still essential for you to reach many customers. This will be possible only if you can promote your products and services in the local languages and dialects. Besides Indian language translation, you will also need credible paper translation to cater to different audiences.
We at Tridindia
Professional Indian Language Translation For Business Growth
If there is business growth there is higher income hence giving people in India a chance to experience a better standard of life. If you come to think of it, a better standard of living and economy enables citizens of India to enjoy products and services, and this is where Indian language translation from one of the successful Indian translation companies comes into play. A professional Indian language translation can connect conveniently to the growing consumers of India and to other parts of the world where the Indian language is spoken.
Types Of Indian Language Translation We Offer
The quality of the Indian language translation is up to the mark, we follow the instruction and try to offer the content in an understandable and good way. An experienced translator's comprehension is good and he or she can translate the text naturally and can also help you with accurate medical translation. Many of the translators specialize in various industries and are able to offer different languages:
From hospitality to IT business, the Indian language translation has improved the face of companies. Here, the major need of business document translation is massive. It has also helped in gathering more prospects for a business. In fact, Indian companies are also using translations to reach the native audience. For a business, it is essential to speak the local language that attracts more clients and people.
Benefits of Outsourcing Indian Language Translation Services to Us
Outsourcing your Indian language translation needs to a team of translators means your content is handled comprehensively by a competent network of native translators. Indian translation providers have access to a large group of linguists covering a large number of languages, and they can select the linguists to assist optimize the translation method and can even provide you comprehensive back translation.
Data Privacy
Our security measures make sure of proper data confidentiality and privacy. With us, you can be tension free that all your sensitive business documents will remain safe and confidential.
Faster TAT
Translation providers have set processes in place which make sure that the translation has a faster TAT. All the projects are done without compromising the quality of the translation.
Quality Control Systems
Professional translators will not only maintain the quality of the content but will also check other needs like the use of symbols, spelling, grammar, punctuation, and other such elements.
Culturally Relevant
Indian language translators can efficiently pick up cultural references and influences. Professional translators can make sure that you have content that is grammatically correct.
Years Of Experience
All the experience of translators brings focus and creativity to your outsourcing endeavor and work toward completing the project. To reach the audience you need experience in the field.
Native Indian Language Experts
Native translation experts ensure the translation from the source language to the target language is rendered properly, and the entire process is carried forward through constant communication.
India is the global translation destination that provides specialized Indian language translation to suit the needs of various industry verticals. Whether you are from healthcare, IT, education, legal, media, government, sports, automotive, electronics, or insurance industry, you can avail tailor made translation for every sector.
Get in touch
Don't hesitate to contact with us for inquiries!
Our affordable translation can assist you to translate any amount of legal or marketing material, without having to burn a hole in your pocket.
Easy Project Consultation
Your Trusted
Indian Language
Translation
Agency Online
When you outsource language translation to an Indian language translation agency that includes elite Urdu translation too, you can be sure that you will get the translated content within a quick TAT (depending on the urgency of your project). India's favorable 12-hour time-zone difference makes it easy for translators in India the complete their work within time.
Quick Turn Around Time
Professionalism
Accurate Translations
Time Management
Native Translation Experts
Besides offering accurate Indian language translation, we take it a step further, by providing value-added tasks like proofreading and editing. Such solutions make sure that the translated content is free from any error, matches the source content, and makes sense to the audience. Availing the translation of a person who is not perfectly trained in translation could change the meaning of the content and not convey the intended meaning. Providing the wrong message to your clients is something that you would never want. Trained translators are mainly required for effective education translation.
Our Native
Indian Language
Translation Experts
Professional Translation Experts
Consistency in the content is something that an experienced translator can provide you. This is very complicated as inconsistency in the content can affect your company's reputation, which could further lead to business losses. For global businesses, it is essential to be consistent about your content even in various languages. Experienced translators providing worthwhile document translation can assist global businesses to keep a specific tone and add terminology to make sure that the content conveys the real meaning of the original source.
Quality and Accurate Translation
If your business content is for a particular target audience, it is essential to get the services of a professional translation. It ensures accuracy, and quality as well. For instance, content about healthcare, law, or technology has a certain language and terminology. This is where the skills of experienced translators can be utilized. With the knowledge of translators, you can be guaranteed that your business content is translated without the loss of consistency and accuracy while keeping certain terminology intact. The provide you the best ways to engage customers.
Our professional translators are native speakers. Their experience is not only extensive, but they are also well aware of the cultural differences included in the language. Professional translators will be able to use culturally prominent language, which is based on the preferences of the customers.
Get in Touch
We are dedicated to
serve you all time
Let's walk on this journey together to reach a target audience with consistent and clear messages and also maintain your brand's reputation.
Why Choose Us
Choosing Tridindia for Hindi language solutions can be your good decision
Do you want native-speaking translators and professionals to translate your content? If so then our team should be your top choice. Our team of translators is provided with regular linguistic training to make sure high translation quality standards.
Higher Quality & Accuracy Level
Our team maintains the highest standard of quality and accuracy level. It does not matter how big or small your project is, our team offers what we promise.
Comprehensive Language Solutions
We provide you with comprehensive language services at an affordable price. With years of experience and knowledge in the field, we satisfy every client effortlessly.
Certified Language Translation Services
The translators at our place make sure proper punctuation, grammar, sentence formation, and vocabulary. We provide certified Indian language translation for helping you in expansion.
Native Indian Language Translation Experts
We have a huge team of native Indian language translation professionals who are subject matter experts to execute such tasks at a professional level. This makes the content error-free.
Easy Project Consultation
Our easy project consultation will provide you the convenience to get your translation work done perfectly. We make sure that all our clients get a smooth translation process.
Fastest Turnaround Time
We offer you faster TAT with full professionalism and accuracy. With a quick turnaround time, we also make sure that there is no error in translation and that everything is of high quality.
Realfact
The Unbeatable Indian Language Translation Master since 2002
With a team of 150+ translators, we make sure that every Indian language translation is completed efficiently and accurately. This helps businesses to increase sales, revenues, profits, and massive international growth.
Steps
Take some easy steps for Indian Language Translation Order
When you want to target an Indian language speaking audience, you need to get the translation to promote your products and services among them. You need to take some easy steps and you can get in touch with us.
Contact us first
Mail us or call us to tell your translation projects.
Consult with Project Manager
Select the language or service you want to use based on the project.
Place Your Order
Select the language or service you want to use based on the project.
Get Delivery On Time
We make sure to offer you all the assigned work within the deadline.
FAQ
Frequently Asked Questions on Indian Language Translation
TridIndia Providing Certified Indian Language Translation Services in:
Ahmedabad NCR Ghaziabad Gurugram Surat Visakhapatnam Dubai Abu Dhabi Ajman Oman Uttar Pradesh Maharashtra Karnataka Tamil Nadu Telangana West Bengal Gujarat Madhya Pradesh Haryana Kerala Bihar Rajasthan Assam Odisha Punjab Andhra Pradesh Jammu and Kashmir Uttara khand Himachal Pradesh Jharkhand Goa Puducherry Manipur Chhattisgarh Meghalaya Andaman and Nicobar Islands United States Philippines United Kingdom Germany Canada China Australia Ukraine Nigeria Malaysia France Bangladesh United Arab Emirates Turkey Pakistan Indonesia Saudi Arabia Kenya Egypt Taiwan Russia Singapore Peru Italy Netherlands Spain Thailand South Africa Palestine Ireland Japan Vietnam Mexico Hong Kong Sri Lanka Nepal Finland Maldives Brazil Czech ia Iran Poland Switzerland South Korea Belgium Myanmar (Burma) Lebanon Uzbekistan Greece Kuwait Ghana Morocco Qatar Sweden Armenia Ethiopia Israel Kazakhstan Romania Tanzania Latvia Denmark Argentina Oman Venezuela Bulgaria Belarus Algeria Moldova Portugal El Salvador Jordan New Zealand Afghanistan Austria Bahrain Costa Rica Hungary Albania Azerbaijan Iraq Slovenia Somalia Tunisia Yemen Colombia Estonia Georgia Norway Serbia Brunei Chile Cameroon Honduras Croatia Jamaica Lithuania Mauritius Sudan Kosovo Bolivia Slovakia Senegal Uganda Bahamas Congo – Kinshasa Côte d'Ivoire Cape Verde Curaçao Ecuador Iceland Luxembourg Montenegro Macedonia (FYROM) Mongolia Malawi Panama Rwanda Syria Turkmenistan Zambia Angola Bosnia & Herzegovina Barbados Burkina Faso Bermuda Bhutan Central African Republic Congo – Brazzaville Cyprus Gabon Guernsey Gambia Guatemala Guam Haiti North Korea Liberia Lesotho Libya Malta Mozambique Sierra Leone Tajikistan Trinidad & Tobago Uruguay Samoa Zimbabwe UAE
Testimonial
With years of experience, we know what your industry needs for growth.
Through our industry knowledge and experience, we execute translation that will definitely profit your business.
"The best thing that I liked about TridIndia is their professionalism & promptness in delivering bulk projects within shorter time frame. Kudos to the team..!!"
"The best thing that I liked about TridIndia is their professionalism & promptness in delivering bulk projects within shorter time frame. Kudos to the team..!!"
"When you are in the technical industry, you know how difficult it is to communicate with your multilingual customers. But, TridIndia made this simple for us."