Russian Translation Services
Make your goal of business expansion successful by getting all your business materials accurately translated for your Russian-speaking clients/customers. Our Russian Translation Services make sure that your communication needs are met effectively.
Why You Should Invest in Russian Translation Today?
Russian is the 6th most widely spoken language around the world and is the 6th official language of the United Nations. There are about 150 million people who communicate in Russian as a first language and another 120 million people who consider it as a second language worldwide. Russian is the most famous language in Eurasia. Russian is the official language of Belarus, Russia, Kyrgyzstan, Kazakhstan, and Tajikistan. Russian is not declared as an official language but is very famous among communities in Norway, Romania, the United States, and Ukraine. Many speakers in Russia's neighboring countries of Latvia, Estonia, and Lithuania are fluent in both Russian and their specific native language.
Fastest professional Russian translation services by 4000+ certified Russian translators who offer accurate translation services in Russian language for government, public and private sectors. Have you got the biggest opportunity to be a participant of the Russian exhibition, where you could gain the most useful and updated knowledge for your business success? Are you thinking how would you make this possible as you have no idea about how to speak or understand the Russian language? Don't let this brilliant opportunity to go in vain. Attend this exhibition and record all the valuable points that you can easily and correctly comprehend through translation. Professional translators will convert the language of your recordings in your local language describing each and every point clearly. If you are searching for a reliable translation agency, then we are here to meet your translating needs.
English to Russian Translation Services
Russian language holds great value in the world of languages and is spoken by over 138 million people as a first language. This makes the Russian language hold a position as the 7th most spoken language in the world. This makes it obvious to get English to Russian translation that will definitely help the business to see an increase in growth by up to 7 times and provide a significant chance to expand your business's market.
We are best known for offering English-Russian translation with unwavering quality. We have certified translators who have gained experience in delivering a range of Russian translations across multiple industries. They have worked on various previous projects and assure you to deliver the best English-to-Russian translation solutions.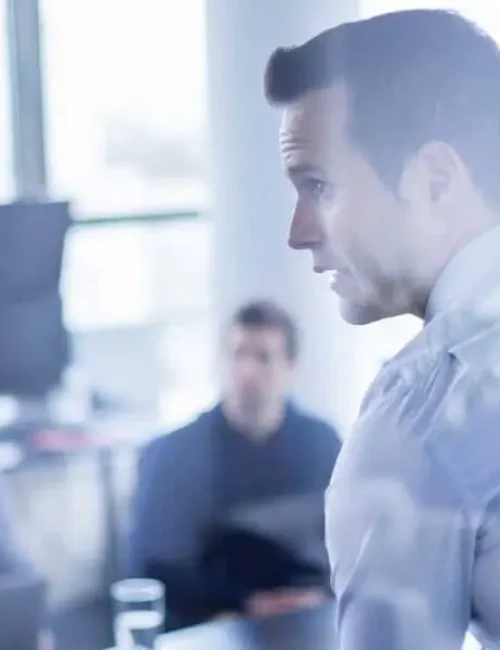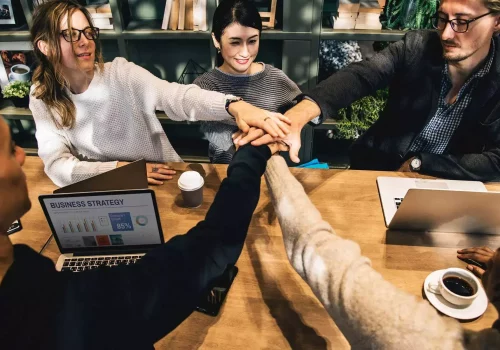 Get Certified Russian Language Translators For Your Project
In the flourishing international markets, the Russian language is in high demand by multiple industries and businesses are seeking reliable Russian-to-English translation solutions. Tridindia can provide you with exceptional Russian translation as we come with years of experience in any given industry. To ensure excellent results, we have native Russian language speakers as translators who have in-depth knowledge of the Russian language and market and are successful in handling a Russian translation.
We have a huge team of Russian language translators, and they are ready to work under short deadlines even for large projects. No matter what project order you have, we offer accurate English to Russian translations that help your business to thrive in the global expansion of your industry.
Russian Translation Market
In this globalized world, Russia stands out as a key player. This has definitely affected the popularity of the Russian language for global business. As there are around 258 million Russian speakers in the world, the need for Russian translation solutions grows. Among the local languages gaining importance in international business, you cannot ignore translation. As a result, several businesses prefer not to operate in the English language and this has made the English to Russian translation solutions in high demand.
Russian is the eighth most-spoken language in the world after Spanish, Hindi, Portuguese, Bengali, Portuguese, Arabic, and Chinese. If your business is not only looking to expand into the Russian market but to connect with a Russian audience, you cannot ignore Russian language translation. However, carrying out the Russian translation is not easy and its complex grammar, rich vocabulary, and intricate idiomatic expressions make things challenging.
For this, it is better to trust professional translators who understand the Russian language better. We have native language experts who ensure no small error in translation can lead to misunderstandings, cultural insensitivity, or even legal issues.
Russian is a complex language where there are loose rules regarding sentence structure. Sometimes your sentence might sound technically and grammatically correct, but it might not fit the right context. Russian translators have to work hard on it and given below are the following Russian translation tips our translators follow to remove any challenges:
Idiomatic Expressions: Russian language is rich in idiomatic expressions and it is hard to find the direct equivalents in other languages. Translators with deep cultural understanding can translate idioms that make perfect sense.
Grammar Complexity: Russian grammar is complex, with genders, cases, and verb conjugations and translators have to carefully navigate these intricacies accurately.
Cultural Context: For Russian translation, it is important to understand the cultural context so the Russian audience does not get offended.
Layout: As the Russian alphabet is different from the English language, translators have to work carefully to maintain the layout.
When you look at the history of the Russian language, it was first brought to the Americas during the 18th century by Russian explorers who arrived in Alaska. When Russia went through a period of colonization, this took the language to Africa. It may not hold official status in many continents but it is still home to many Russian-speaking people. Below are more interesting facts about the Russian language:
✔ Russian language is 7th most spoken language in the world.
✔ The Russian language holds official language status in Russia, Belarus, Kazakhstan, Kyrgyzstan, and Tajikistan.
✔ It is a minority language in several Baltic countries.
✔ Besides English, Russian is the language of the International Space Station (ISS).
✔ The roots of the Russian language can be traced back to the 14th century when it was derived from Old East Slavic.
The origin of the Russian language dates back to the 14th century. Before this time, people living in Russia weren't speaking Russian as they were speaking the Old East Slavic language. This is the closest relative language to Russian used by the East Slavic tribes for centuries. The dialect spoken in the present Russian region was Old Church Slavonic, which evolved into Church Slavonic.
Back to previous times, Church Slavonic became the dominant literary language used for religious texts and it remained the official language in Russian until the 18th century. In the late 1500s, the Russian language saw great emergence however, it was characterized when it significantly expanded vocabulary and adopted words from Polish and German. At this time, several native words replaced words from Slavic ancestors.
During the political reforms of Peter the Great in the 18th century, this period marked another turning point in the history of the Russian language. The Russian alphabet was reformed, and blocks of vocabulary were integrated from Western Europe. The attempts to make the Russian language a new literary language compromised between Church Slavonic and Western European languages.
Countries that speak Russian
The Russian language origin traces back to modern-day Russia, and there are several places where it holds the official language status today. Besides Russia, the Russian language is spoken in more than 30 countries including Ukraine, Kazakhstan, and Belarus. Given below is the list of countries with presence of Russian speakers:
| | |
| --- | --- |
| Russian | Uruguay |
| Canada | Germany |
| Armenia | Czech Republic |
| Poland | Ukraine |
| Belarus | Kazakhstan |
| Norway | United States |
| Bulgaria | Georgia |
| Lithuania | Turkmenistan |
| Azerbaijan | Estonia |
| Romania | Moldova |
| Kyrgyzstan | Finland |
| Serbia | Slovakia |
| Croatia | Latvia |
| Israel | Mozambique |
| China | Greece |
| Mongolia | Tajikistan |
| Uzbekistan | |
Country: Russia
Capital: Moscow
Population: 14.34 Crores
Semi-Presidential Federation: President Vladimir Putin
Currency: Russian Ruble
GDP (ppp): 1.78 Lakh Crores USD
Unemployment: 3.8%
Government Type: Semi-Presidential Federation
Industries: Deals in coal, oil and gas, agriculture, consumer durable goods, chemicals, metals, machinery, aerospace, shipbuilding, manufacturing, communications, textiles, processed foods, and handicrafts.
Russian is one of the United Nations' six official languages and it is also the language of the International Space Station. There are approximately 138 million Russian-speaking people living in the country and besides Russia, it is also the official language of Kyrgyzstan, Belarus, and Kazakhstan. It is also an unofficial lingua franca in many former Soviet Union countries. Given below are various dialects of the Russian language:
| | |
| --- | --- |
| Pomor | Ladoga-Tikhvin |
|  Vologda |  Kostroma-Yaroslavl |
| Okanye and Akanye | Bryansk |
| Smolensk | Mosalsk |
|  Kozelsk | Belgorod |
| Serpukhov | Kolomna |
| Lipetsk |  Tambov |
|  Ryazan | Voronezh |
Popular Russian Translation Phrases
From the origin of the Russian language to the present day, Russian has become a dominant world language. It is widely spoken and the most spoken language in Europe. With time, it is becoming more globalized in the world. Given below are common English phrases with Russian translated phrases:
| | |
| --- | --- |
| English Phrase | Russian Translated Phrase |
| Hello! | Здра́вствуйте  ( Zdravstvujte ) |
| Good morning | Доброе утро  ( Dobroye utro ) |
| Good luck | Удачи ( Udachi ) |
| Thank you | Спасибо ( Spasibo ) |
| How are you? | Как дела? ( Kak dela? ) |
Affordable Russian Translation Services for Your Business
Your business will not only get an advantage from using a Russian translation in these ways, but it has the potential for unlimited growth in an international marketplace. You will get immeasurably as your company can communicate with clients the world over and increase your visibility and reach around that world. Language translation is an important part of today's globalized world. It permits people from all around the world to be linked and to share information. From the United Nations General Assembly to good traveling, having an experienced translator is important for communication. Human translators are nowadays there in almost every language in the world providing translation across various sectors.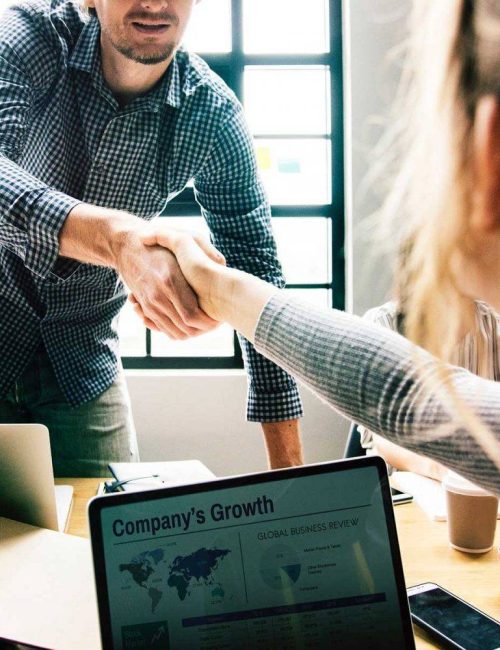 Need of Russian Translation Services For Your Business Today
Although English is the lingua franca of the corporate world, not using any other language can be the biggest mistake. As per the reports, most of the people prefer communicating in their own native language rather than secondary lingo. Not translating into the local language of the target market can keep you away from availing the valuable opportunity that only comes through translation. These golden opportunities are mentioned below –
Better ROI
Professional translation helps with effective market penetration, global customers reach, strong competitive edge, and maximum sales, you will gain better enhancement in your ROI. With well-translated content, you can easily convey your message to the target audience and generate more leads.
Identify Market Potential
Translation is one of the best ways to prepare a useful market study. It helps in finding the true value of market by getting a correct analysis of market reports such as current market trends, sample sales, prospective customers, products demand & feedback, competition scale, and lots more.
Reach Target Audience
According to the research report, people prefer to engage with products, services, or content that is in their native language. Hence, in order to reach potential customers, it is essential to interact with them in the language and format they can understand. This is where translation plays a vital role.
Boost Sales
You would not be able to bring your products or services in the eyes of customers if they would gather any useful information related to it. Through translation, you can allow prospective consumers to know about its quality features and how they can make the best use of it. Thereby, encouraging them to buy it instantly.
Translation has provided many golden opportunities for businesses over the last few decades by removing language barriers. Facilitating effective and clear communication has allowed many companies to strengthen their business relationship and grow globally. That's why most of the organizations operating internationally translate their content related to their business in the target languages.
We at Tridindia
Professional Russian Translation For Documents
Every business has a dream to get more profit and survive for a longer period of time in a leading position. But this is only possible when they can get more audience towards their product and service in which they deal. If being a business owner you are planning to run your business in the global market without any hurdle then definitely you need this solution. If you deal in Russia then you should be familiar with the Russian language as well as the people. In this Russian language, the native & professional Russian language translation for business is the best method that will guide you in all the steps. We have a great team of experienced and trained individuals who always need to concentrate on the success of their translation work. By hiring our translation for your documents, you can get many benefits, some of them are listed below:
Types Of Russian Translation We Offer
We are recognized amongst the well-renowned translation agencies for converting the incomprehensible content in the easy to understand translated text. Our translators' team assure the very essence of the source copy in the translated files. Following are some of the solutions of translation we have been constantly providing to worldwide clients for many years.
Russian Book Translation
Russian Manual Translation
Russian Patent Translation
Russian Paper Translation
Russian Media Translation
Russian Powerpoint Translation
Russian Subtitle Translation
Russian Proposal Translation
and more..
If you need any of these types of translation or any other, we invite you to contact us and discuss the requirements of your projects. We provide customized solutions to each and every client considering the individual needs of their translation projects. Hence, you can confidently count on us for quality translation with no delays.
Benefits of Outsourcing Russian Translation Services to Us
It takes a high level of knowledge of the source & target languages, local dialects, grammar, subject matter, and more concepts to ensure precise translation. Use of any irrelevant words or improper formatting may lead to serious problems due to miscommunication or misinterpretations. That's why it is suggested to take help from translators, who specialize in all aspects of translation. We are here to translate your requirements with the precision required and more benefits such as –
Data Privacy
No matter how complex and lengthy your translation project is, we ensure that it is completed in line with the most secure system.
Quality Control Systems
We believe that you deserve the best. Therefore, we use a standard QC system including translation, proofreading, & editing as its imperative aspects.
Culturally Relevant
Since our translators are the native speakers, they better adapt your files ensuring the cultural meaning of translated files is received by audiences correctly.
Faster TAT
Whether you need translation within specified time-frame or within the last minutes, you can confidently rely on us for the timely delivery of all types of files.
Years Of Experience
With over 18+ years of experience in this industry, we can provide you the top-notch translation that too within the given time. Also, there will be no delay in the delivery of work.
Native Translator
Our team has native translators who are very well-experienced and specialized in different industries. With professionals in the business, you can target any global market.
While working with us, you can rest assured that you will be served to your utmost satisfaction. The entire translation is done manually through our human translators without using any software or tool to guarantee complete accuracy with no errors. Our priority is to process your project in the best way possible to help you meet the purpose of translation effectively.
Get in touch
Don't hesitate to contact us for inquiries!
With our massive experience in Russian translation ( English to Russian and Russian to English translation), we cater to numerous industries. To hire our cost-effective services, call us now.
Easy Project Consultation
Your Trusted
Russian
Translation
Agency Online
Do you require a certified Russian translation? Our Russian translators will not at all disappoint you at any level. The Russians are called passionate people. Following their tradition, our certified Russian translators are very dedicated to their work. This is why you will get professional translation at a competitive price. The translators of our agency will always offer you the type of translation that appeals to your target group or fits your line of business (for instance general terms and conditions). The well-experienced translators, as native speakers, not only know how to utilize the correct words but breathe and live the Russian culture. You will always get great value for your investment- which is another Russian tradition. The translators can offer quality translation not only from English and Dutch but also from many other languages like German or French.
Accuracy
Native Russian translators
Quick Turnaround Time
Consistency
Save Time and money
Scaling your business to new global industries uncovers a great chance for growth. But making sure success in the largest country in the world needs some preparation. Finding a skilled native translator not only assists you get your business ready for growth but delivers you the expert knowledge of this vast market. Knowing how to speak prominently to a diverse range of business people is important. But it is not something you can get to learn and become an expert on overnight. Therefore, using native Russian translators is the most powerful way to enter the international market.
Our Experts
Russian
Translators
Number of Russian Language Speakers
Russian is the 6th most spoken language all across the world and is the 6th official language of the UN. There are around 150 million people who consider Russian as a first language and another 120 million people who speak it as a second language all across the world. Russian is the most popular language in Eurasia. Russian is the official language of Belarus, Russia, Kyrgyzstan, Kazakhstan, and Tajikstan. Russian is not declared as an official language but is popular among communities located in Norway, Romania, the United States, and Ukraine. Many speakers in Russia's neighboring countries of Latvia, Estonia, and Lithuania are fluent in both Russian as well as their native language. To aim at Russia, speaking Russian is important. Hence, translation is essential; getting authenticity in an international language means nailing all the cultural nuances. It is well noted that loyalty and trust are vital to Russian customers, so an error-strewn marketing document will not lead to more conversions- rather, it could turn off.
Specialized Translation
Russian translation is likewise complicated to do and translators all across the world generally face the same issues. It does not suffice that the translators understand the slang and the grammar as the language has so many intricacies that should be followed. When translating Russian to some other language or some other language to Russian, understanding the context of the content is vital.
A professional Russian to English or any other language translator has to have a massive understanding and knowledge of the source language. A Russian word may have some variations, which clearly means that managing Russian terminology could be very complicated. This also means that utilizing a general quality assurance method might not be of much help.
Case Studies
We are dedicated to
serve you all time
Our language translators work according to the values, mission, and goals of your business.
We make sure that accuracy and clarity are there in every finished translation.
Why Choose Us
Choosing Tridindia for Russian language solutions can be the best decision.
Is there any paper you have to translate for business or other purposes? Wondering how would you assure acceptance of converted files by requesting agencies? Remove all your worries by allowing us to work on your project. We have helped many clients in submitting their translated papers to various authorities. There are several reasons why you can confidently rely on us for translation. Some of them are listed below:
Higher Quality & Accuracy Level
We have a team that ensures that we maintain a certain standard in high quality and accuracy levels. Every assignment that you give is done with full professionalism and knowledge.
Comprehensive Language Solutions
Our experts has helped us provide comprehensive language solutions that help all of our customers or growing business to step into new markets.
Native Expert
Translators
Native expert translators are the core of our services. With the expertise and specialization of these translators, we can assure to provide accurate and top-notch Russian language translation services.
Certified Translation
Our team holds certified and native translators only and thus we are able to provide you certified translation services which will definitely get approved in legal or medical situations.
Easy Project Consultation
We have an easy project consultation process which definitely won't take much of your valuable time that you can use in other essential business work.
Fastest Turnaround Time
All the translation projects are delivered within a quick turnaround time. With our quick delivery, you don't have to delay any work which is related to your translated documents.
Realfact
The Unbeatable Russian Translation Master since 2002
To link the gaps in communication, our professional Translation services in Russian can come into play. Furthermore, there is a multitude of other translation services that we offer with full professionalism.
Steps
Take some easy steps for Russian Translation Order
if are looking for a Russian translation company, where native experts will work on your project to translate every word linguistically and culturally correct, then call us. We will provide you the authentic translating solutions ensuring translated version keeps the meaning and accuracy of the source copy.
Contact us first
Mail or call us to discuss your translation project.
Consult with Project Manager
Discuss with our project manager about your project requirements.
Place Your Order
Select the kind of service and language you want for your document.
Get Delivery On Time
Get the finished work within or before the given time.
FAQ
Frequently Asked Questions on Russian Translation
TridIndia Providing Certified Russian Translation Services in:
Ahmedabad Gurugram Surat Visakhapatnam Dubai Abu Dhabi Ajman Oman Uttar Pradesh Maharashtra Karnataka Tamil Nadu Telangana West Bengal Gujarat Madhya Pradesh Haryana Kerala Bihar Rajasthan Assam Odisha Punjab Andhra Pradesh Jammu and Kashmir Uttara khand Himachal Pradesh Jharkhand Goa Puducherry Manipur Chhattisgarh Meghalaya Andaman and Nicobar Islands United States Philippines United Kingdom Germany Canada China Australia Ukraine Nigeria Malaysia France Bangladesh United Arab Emirates Turkey Pakistan Indonesia Saudi Arabia Kenya Egypt Taiwan Russia Singapore Peru Italy Netherlands Spain Thailand South Africa Palestine Ireland Japan Vietnam Mexico Hong Kong Sri Lanka Nepal Finland Maldives Brazil Czech ia Iran Poland Switzerland South Korea Belgium Myanmar (Burma) Lebanon Uzbekistan Greece Kuwait Ghana Morocco Qatar Sweden Armenia Ethiopia Israel Kazakhstan Romania Tanzania Latvia Denmark Argentina Oman Venezuela Bulgaria Belarus Algeria Moldova Portugal El Salvador Jordan New Zealand Afghanistan Austria Bahrain Costa Rica Hungary Albania Azerbaijan Iraq Slovenia Somalia Tunisia Yemen Colombia Estonia Georgia Norway Serbia Brunei Chile Cameroon Honduras Croatia Jamaica Lithuania Mauritius Sudan Kosovo Bolivia Slovakia Senegal Uganda Bahamas Congo – Kinshasa Côte d'Ivoire Cape Verde Curaçao Ecuador Iceland Luxembourg Montenegro Macedonia (FYROM) Mongolia Malawi Panama Rwanda Syria Turkmenistan Zambia Angola Bosnia & Herzegovina Barbados Burkina Faso Bermuda Bhutan Central African Republic Congo – Brazzaville Cyprus Gabon Guernsey Gambia Guatemala Guam Haiti North Korea Liberia Lesotho Libya Malta Mozambique Sierra Leone Tajikistan Trinidad & Tobago Uruguay Samoa Zimbabwe UAE
Testimonial
With years of experience, we know what your industry needs for growth.
Through our industry knowledge and experience, we execute translation that will definitely profit your business.
"The best thing that I liked about TridIndia is their professionalism & promptness in delivering bulk projects within shorter time frame. Kudos to the team..!!"
"The best thing that I liked about TridIndia is their professionalism & promptness in delivering bulk projects within shorter time frame. Kudos to the team..!!"
"When you are in the technical industry, you know how difficult it is to communicate with your multilingual customers. But, TridIndia made this simple for us."