Enable your listeners to understand your speech through effective interpretation services that help to communicate beyond national boundaries. With accurate interpretation, help your business seal the toughest deals you've never thought you will.
Why You Should Invest in Interpretation Today?
8 out of 10 companies are trying to tap into a new market through interpretation because the benefits it provides are inevitable. 75% of marketers have found it really easy with interpretation to communicate with the consumers from different cultures. Yes, it's true that English is one of the most widely spoken languages around the world but still there are many individuals who doesn't understand the language. Therefore, there is a need of investing in interpretation. With smooth communication, you can definitely build a strong connection with the consumers.
In the present world, if you want your business to connect with the target audience, hiring effective interpretation services is important. There is a lot more to a company that is extending all around the world than simply finances. Communication problems are one such factor that makes the task quite challenging. In such a case interpretation company can come to the rescue. Without communication, there is no other way an individual can build relationships with his partners, subordinates, and colleagues in the international office. A business needs elite language interpretation services almost on each and every stage starting from exchanging mails, telling marketing plans as well as goals to providing business plans, etc. The services of an efficient interpretation company can assist businesses to reach new heights of success.
Affordable Interpretation Services for Your Business
Businesses are going global but they are unable to communicate effectively because they don't know the language of the target market. In this case, they need the help of a human interpreter who will communicate with their clients. Tridindia is the right interpretation company that satisfies all your linguistic needs. We hold the responsibility of expanding your business in the international market. Our team creates the right interpretation strategies and builds a long-term relationships with your clients. We offer the best affordable interpretation services and let you speak multiple Indian and foreign languages just like a local.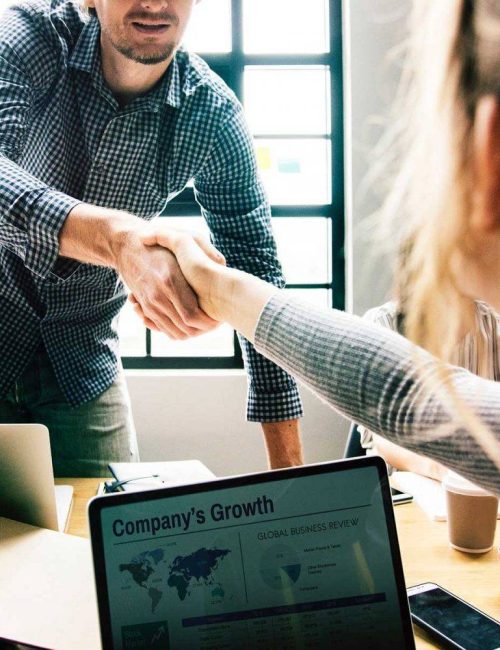 Need of Interpretation Services for Your Business Today
Many businesses may not think that they need interpreters to communicate with their clients, but the truth is without them, you can't cross your local borders. The world has now become highly diverse. Hence, it is ideal for global companies to remember the importance of using interpretation services to do effortless communication with different clients as well as businesses that communicate in a different language.
A Global Hit
The global market needs a good understanding between the brand and the customers. Interpretation service can enable you to tell about your products to your audiences in their native language and make your business a global hit.
Boost Sales
For businesses creating their target marketing strategies, considering interpretation is important. Utilizing interpretation services to reach out to customers in different countries can bring a huge difference to your sales figures.
Boost ROI
When you opt for the interpretation services to reach the target audiences, you will not just witness a boost in sales but also in ROI. When your target audience will understand your message in their native language, they will get more engaged.
Communication is an integral part of our daily life. We communicate with our clients and customers at work and somewhere out while marketing products and services. In the international business world, effective business interpretation plays a crucial role in converting information from an original language to a target language. Also, it can be used in various way according to the listener and the speaker.
We at Tridindia
Professional Interpretation for Clear Communication
Effective communication is all about presenting information, thoughts, ideas, as well as messages in front of individuals or groups without any barriers. Removed one sentence. No matter who or what target audience you need to address, the art of communication can be an intimidating task specifically when you have to convey the message in a language native to the audience. To help you express in a better way, hiring a native interpreter from Tridindia would be the best decision. From conferences to speeches, our interpreter can help you have clear business communication.
Types of Interpretation We Offer
The skill to expertly interpret for someone communicating in diverse languages is an unbelievable feat. The art of speaking more than just one language is remarkable in itself. Removed one sentence. Interpretation services by Tridindia are much needed in a number of settings presently because the world is turning out to be more connected. As
successful native interpretation
happens daily in various forms of environment, here is a list of highly demanded interpretation services that we offer. ––
Benefits of Outsourcing Interpretation Services to Us
Interpreting refers to the spoken word. Good interpretation is not just about having a great hold of the language but also having a deep cultural as well as linguistic knowledge. For good results, you need to think about outsourcing interpretation services to a professional company like Tridindia. Removed one sentence. With us, you can be assured that our interpreters will provide you with the top quality service that you deserve.
Data Privacy
Be it your project details, company details, or any other document, everything will be safe with us. This is the key benefit that you can get from our place.
Quality Control Systems
Choosing Tridindia gives you an assurance of the best quality interpretation. Our quality control team makes sure that the translation of the language is done clearly and accurately.
Culturally Relevant
Interpretation sounds culturally relevant when it matches the culture of the specific language. Hence, our interpreter takes care of the cultural words while conveying the message.
Years Of Experience
Get excellent interpretation from our talented interpreters who have a good knowledge of different industries. Choose our service if you want to remove the language barrier.
Native Interpreters
Our professional interpreter enables you to focus on your meeting or webinar rather than thinking about how will you translate word for word in a language listeners are familiar with.
Removed a sentence. With the growing popularity of expanding business in a new market, the major need of interpretation has increased. Here, we can help you compete with your competitors and reach a new demographic with faultless interpretation. Our main aim is to deliver high-quality, accurate, and reasonably priced interpretation solutions.
Get in touch
Don't hesitate to contact with us for inquiries!
Keep your business growing with 360-degree-world-class interpretation solutions that improve the way you communicate globally.
Easy Project Consultation
Your Trusted
Interpretation
Agency Online
International businesses often need to travel for work and attend/ conduct different corporate events at worldwide locations. Hence, we are here to cover every event you visit!!
Our team is so talented and experienced that they can help you communicate in multiple languages during events, seminars, international summits, etc. Also, they know how does interpretation work.
Conveying thoughts from one language to another is not a kid's play. This is why we follow different methods of interpretation, using which we are able to deliver desired results. Listed below are the prominent interpreting modes that we follow.
Simultaneous Interpretation
Under this interpretation method, the speaker and interpreter speak in the source and target language respectively on a simultaneous basis.
Consecutive Interpretation
This method initiates interpretation, just after the speaker has finished talking. Hence, the speaker waits until the message is interpreted by the audience.
Whispered Interpretation
As the name suggests, this type of interpretation is carried out by whispering the interpreted message in the ears of the listener.
A smart and easy way to invest in interpreting services is to look for the desired language pair. With the increasing demand for cross-cultural communication, the need for specific language pairs is also increasing. Hence, we offer interpretation in all the language combinations, be it for popular or not-so-popular business languages.
Interpretation requires some experience and expertise. It needs subject matter experts and a certain level of fluency in the required languages. Professional interpretation is becoming very important because the market is massively growing and the success of every meeting relies on the proper understanding among participants. Interpretation is used for sourcing overseas suppliers, business meetings, HR consultations, and many more. If used wisely, the proven benefits of interpretation company can help you incredibly in the journey of attaining global success.
Our Native
Expert Interpreters
Potential of Interpreters
At Tridindia our Interpreter utilizes their knowledge of diverse languages to assist individuals to communicate with one another, instead of language barriers. Their duties involve helping clients to communicate with those who speak various languages. They translate speeches or presentations for multilingual audiences and also assist to translate spoken words into written messages. Our interpreters generally work on different forms of interpretation.
CONFERENCE INTERPRETATION
To make sure that the international conference turns out to be fruitful for you, we offer high-quality interpretation for big business events.
BUSINESS INTERPRETATION
We help worldwide businesses from every sector, communicate their thoughts in different languages or dialects spoken in the world.
CONTINUOUS INTERPRETATION
As the name suggests, this type of interpretation is carried on a continuous basis, and generally requires large business settings.
TELEPHONE INTERPRETATION
Under this type of interpretation, the task is performed by telephone. The speaker, listener, and interpreter will be connected via telephone.
Additional Flexibility
Interpretation is a very important aspect for businesses that operate on a global level. For day-to-day business operations, spreading business awareness or entering into a legal contract with a foreign business party, etc., everything requires high-quality interpretation. The basic logic behind the fact why business need language interpretation service is that if thoughts would not be conveyed properly, it would give rise to miscommunication or misunderstanding, which in turn would give rise to business loss. Further, with a promise of 360 -degree interpretation solutions, we organize meetings/ conferences/ seminars (only in India) for you with full event organization and interpretation support.
Case Studies
We are dedicated to
serve you all time
If you are in the process of business expansion in India, we can organize conferences, seminars, etc. for you, with 360 degree arrangements, right from interpretation to travel, food, accommodation, and so on.
Why Choose Us
Partner with Tridindia and Get the Trusted Interpretation Services
Interpreting services, as well as interpreters, are the basis of the language industry. Providing the skill for individuals who speak various languages to efficiently communicate and know each other is the foundation of every service we offer. Tridindia takes the time to comprehend what the ideal solution is for your requirement and offers a suitable resource. By investing in professional interpreter for business communication you can take your business to global markets, build up stronger customer loyalty as well as boost revenue.
Higher Quality & Accuracy Level
We have required advanced measures in place that will assure you of supreme quality and accuracy in each step of the interpretation process.
Comprehensive Language Solutions
Our interpreters perfectly interpret from one language to another. We provide complete language solutions as well as review our work accurately.
Certified Interpretation Services
Our certified interpreters have good knowledge of the specific language and culture. They make sure that the words used are relevant.
Native Expert Interpreters
We feel proud to work with experienced interpreters who have linguistic expertise and knowledge of the subject matter at hand.
Easy Project Consultation
We conduct a consultation for sure before beginning the work on your project so that we get to know your instructions clearly and follow them later.
Fastest Turnaround Time
With our fast turnaround time as well as professional help, you can be assured to get the assigned work within the deadline.
Realfact
The Unbeatable Interpretation Master Since 2002
With proficiency, competency, and experience in interpreting, we aim to provide our clients the best service, in spite of the market they want to target.
Steps
Go Through Easy Process for Interpretation Order
No matter what language the other party speaks, we will help you effectively communicate your thoughts in any language. Our interpretation services are guided by certified interpreters, who understand the nuances of the desired language well.
Contact us first
Reach us through mail or simply call us to tell us your requirements
Consult with Project Manager
Meet our project manager and discuss your project as well as share your expectations.
Place Your Order
Choose a particular language or the right services that match your project requirement.
Get Delivery On Time
We provide timely delivery upon the successful completion of the project.
FAQ
Frequently Asked Questions on Interpretation
Interpretation Useful Resources
TridIndia Providing Certified Interpretation Services in:
Ahmedabad NCR Ghaziabad Gurugram Surat Visakhapatnam Dubai Abu Dhabi Ajman Oman Uttar Pradesh Maharashtra Karnataka Tamil Nadu Telangana West Bengal Gujarat Madhya Pradesh Haryana Kerala Bihar Rajasthan Assam Odisha Punjab Andhra Pradesh Jammu and Kashmir Uttara khand Himachal Pradesh Jharkhand Goa Puducherry Manipur Chhattisgarh Meghalaya Andaman and Nicobar Islands United States Philippines United Kingdom Germany Canada China Australia Ukraine Nigeria Malaysia France Bangladesh United Arab Emirates Turkey Pakistan Indonesia Saudi Arabia Kenya Egypt Taiwan Russia Singapore Peru Italy Netherlands Spain Thailand South Africa Palestine Ireland Japan Vietnam Mexico Hong Kong Sri Lanka Nepal Finland Maldives Brazil Czech ia Iran Poland Switzerland South Korea Belgium Myanmar (Burma) Lebanon Uzbekistan Greece Kuwait Ghana Morocco Qatar Sweden Armenia Ethiopia Israel Kazakhstan Romania Tanzania Latvia Denmark Argentina Oman Venezuela Bulgaria Belarus Algeria Moldova Portugal El Salvador Jordan New Zealand Afghanistan Austria Bahrain Costa Rica Hungary Albania Azerbaijan Iraq Slovenia Somalia Tunisia Yemen Colombia Estonia Georgia Norway Serbia Brunei Chile Cameroon Honduras Croatia Jamaica Lithuania Mauritius Sudan Kosovo Bolivia Slovakia Senegal Uganda Bahamas Congo – Kinshasa Côte d'Ivoire Cape Verde Curaçao Ecuador Iceland Luxembourg Montenegro Macedonia (FYROM) Mongolia Malawi Panama Rwanda Syria Turkmenistan Zambia Angola Bosnia & Herzegovina Barbados Burkina Faso Bermuda Bhutan Central African Republic Congo – Brazzaville Cyprus Gabon Guernsey Gambia Guatemala Guam Haiti North Korea Liberia Lesotho Libya Malta Mozambique Sierra Leone Tajikistan Trinidad & Tobago Uruguay Samoa Zimbabwe UAE Cuba Dominican Republic Paraguay Guyana Bahamas Saint Lucia Antigua and Barbuda Saint Kitts & Nevis
Testimonial
With years of experience, we know what your industry needs for growth.
Through our industry knowledge and experience, we execute translation that will definitely profit your business.
We have hired multiple vendors for interpretation in the past. But, the type and quality of services that they have provided is totally unmatched. I completely recommend to businesses to go for TridIndia for any interpreting needs.
The team at Tridindia can be rightly described as the fastest medium to communicate in multiple languages. They make sure that they have perfectly understood the requirements of your project, so as to give the best results.
We have relied upon TridIndia since 2014, when we began global operations in our firm. Thanks to the company that we have always succeeded in communicating with our international customers and employees.