Banking Translation Services
Do you want your bank to target local markets? Banking translation can help your business survive and successfully deliver promotional materials, documents, and other information that those global markets can understand. Also, this may keep your customers and clients with the changing marketplace conditions.
Why You Should Invest in Banking Translation Today?
In 2017, global English statistics show that only 20% of the worldwide population can speak English. Globalization has made it possible to explore the world's farthest ends, with utmost ease. Hence, you may find a number of banks with worldwide branches, offices and a diverse workforce. With this, the need to capture clients' attention and co-ordinate with the global employees or offices is also increased. Thus, to widen the market share, sustain and grow in this competitive industry, you need to resort to translation services; the most obvious reason being, eliminating language and culture barriers. This implies that all your important documents, viz. business reports, trade agreements, bank transactions or annual profit statements etc, must be in the native language of your client. Hence, to improve the commercial bank communication languages, banking translation solutions have entered the market. They are flourishing quickly to boost their proficiency in performing translation.
Fastest professional Banking Translation Services at TridIndia by 4000+ certified Banking translators for quality translation services in/ for Banking Industry in 200+ languages, dealing with all types of technical, Banking as well as government, Banking, NGOs, firms and many more sectors for last many years. Our veteran translators supply significant Banking translation services required for Banking and non-Banking purpose. With our Banking translation service, we can translate website effective related Banking into/from any language in a most appropriate manner.
Affordable Banking Translation for Your Business
Since our foundation, we have observed an key importance of translation in today's world. Hence, we are associated with professional and experienced translators, who are capable of handling all types of translation assignments for all types of banking-related topics, such as mergers and acquisitions, contractual agreements, analysis reports, stock options, bond and securities markets and so on. Thus, you can rest assured that our team has the perfect solution for all of your translation related requirements. Further, our team consists of dedicated project managers who assign the translation assignments to the most deserving and qualified native translator(s). Hence, accuracy is assured.
Our best affordable translation solutions are worthy for your organization not just today but always. We translate for each and every individual or organization, which is related to banking or corporate finance sectors such as Government organizations, Media, Investors, Central banks, Creditors, Consumer watchdogs, Academics, Accounting & Legal firms, Depositors, Fortune 500 firms, Financial regulators and Insurance firms.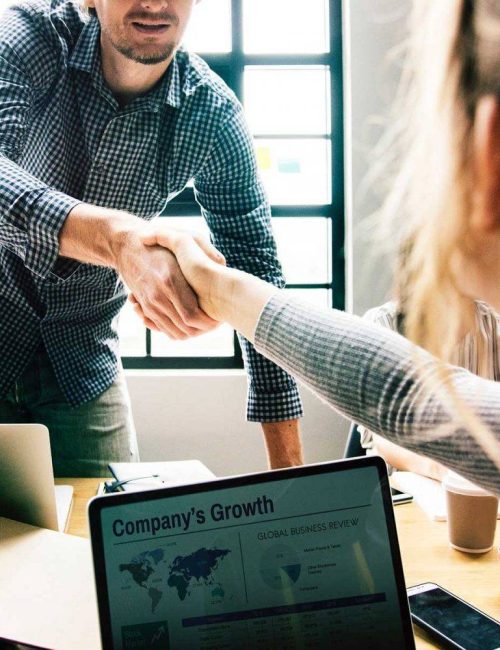 Need of Banking Translation Services For Your Business Today
Language plays a crucial role when it comes to connecting the commercial banks within the nation. Native people may find it difficult to understand and retain the banking concepts in the core technical language. That's why the banks need high-quality translation solutions for their survival in the market. For instance, many foreign banks are trying their best to connect with the Indian banks for which they want voices to facilitate their complete communication process. Given below are some reasons that may clearly depict the need for translation solutions for the banking sector.
Penetrate New Market
Before hitting the new market any banking organization must understand the market, demands of the new customers or clients. At that time, You can accelerate your business growth quickly when you hire a professional translator with a knowledge of the banking sector, to deliver the essential information in a suitable language to the right audience.
Reach Target Audience:
In order to reach the target audience and make them trust your bank to provide them with exceptional financial solutions, your bank first need to meet all the legal requirements. To avoid getting into legal proceedings as well as paying subsequent fees by taking the help of expert translators to accurately represent your procedures and policies upfront.
Create Reputation
When potential investors plan to allocate their funds, they most probably look for financial organizations that have a good reputation in the market. If your company belongs to the banking sector, you need to provide accurate information to your potential investors in their native language and professional translators help you convey relevant information.
Better ROI
Banks and financial institutions offer workforces and businesses globally with capital that flows across linguistic and cultural boundaries. Also, the services they provide help them contribute to their nation's GDP. This is all made possible with the help of reliable translation solutions that effectively globalize their essential services to attract sales and better ROI.
If you agree with the above-mentioned points and want to take your financial company to the next level, it's beneficial for you to take up our cost-effective service. We provide faster and highly accurate banking translation solutions to lead international banking so they can conduct cross-border financial operations with huge success. Also, our reputed language service providers allows such institutions to thrive their business in global markets by giving them access across major languages that enable effective communication among various parties involved.
Types of Banking Translation We Offer
As regulations, economic conditions, technology, and customers have transformed, so have the outstanding business strategies of the pioneers present in this industry. One thing that stay consistent, however, is the requirement of being able to communicate with clients and customers across the globe. To help you with global communication, we translate all types of documents which deal with a diverse range of financial topics. Listed below are some of the documents that we translate with utmost accuracy –
Insurance marketing
Annual reports
Bonds and securities
Taxation related documents
Claim document
Macro-economic survey
Balance sheets
Trade deals
Contractual agreements
Customer correspondence
Equity and bond research
Audit reports
Profit and loss reports
Investment and loan agreements
Income statements
Stock options
SEC materials
RFPs
Disclosure agreements
Specialist articles
Web and mobile content
Shareholder information
Articles of association
Insurance policy
Shareholder and investor newsletters
Financing and licensing agreements
Wealth management agreements
Key investor information documents
Discretionary marketing collateral
Bank prospectus & application form
Banking industry requires cost effective content translation of their annual reports and other banking documents where even the slightest errors can cause disastrous consequences. This is why, you need to take help of our highly qualified and experienced translators who are committed to provide a consistently high quality level in every customer engagement. Our staff members also follow well-established business process so we can interact easily, ensure timely delivery and surpass our customer's expectations.
Why Choose Us
Choosing Tridindia to Impeccably Banking Translation
There can be numerous reasons to choose us as your trusted language translation vendor. However, there are some major highlights that define our services and expertise, so well that you may definitely realize that we are the perfect service provider for you –
Higher Quality & Accuracy Level
To ensure your banking content is of high quality, we will get it checked from our proofreader who will also check its accuracy.
Comprehensive Language Solutions
No matter in which language you want your content translated into, our comprehensive language solutions will surely meet your needs.
Certified Translation
Services
In order to translate your official certificates, we hire certified translator who will make use of right vocabulary during translation.
Native Expert Translators
We have a team of professional translators who have extensive knowledge of the language, culture and awareness of the banking sector.
Easy Project Consultation
We conduct easy project consultation in which we listen to the concerns of our clients and resolve all of their queries as much as possible.
Fastest Turnaround Time
To ensure your financial report or other document translated quickly, our native translator translate it accurately with faster TAT.
Get in touch
Don't hesitate to contact us for inquiries!
Targeting the global markets is a necessity today. Hence, if you wish to explore new heights, you must look forward to translation services, for sure. So, just get in touch with us today and see how we can help you get global.
Easy Project Consultation
Steps
Take some easy steps for Banking Translation Order
If you are looking for the trusted provider of accurate translation for banking industry, then we are here to assist you. Thanks to our experienced team, we can meet your demand for banking translation . Here are some steps that you need to follow to order our translation solutions:
Contact us first
Connect with us to get the right solutions. Call us or send us your requirement on our email.
Consult with Project Manager
Our project manager will explain you why we are best at providing banking translation.
Place Your Order
Upon discussion, quickly share your documents for translation and place an order.
Get Delivery On Time
We will make sure the translated document will be delivered to you on time.
Case Studies
We are dedicated to
serve you all time
Our banking translation solutions can help you expand your business by translating account documentation, loan agreements etc. into your customers' language.
Testimonial
With years of experience, we know what your industry needs for growth.
We guarantee the most effective services and correct solutions to your each and every query. Since 2002, we have been serving clients to translate their Ecommerce material in different languages.
"The best thing that I liked about TridIndia is their professionalism & promptness in delivering bulk projects within shorter time frame. Kudos to the team..!!"
"The best thing that I liked about TridIndia is their professionalism & promptness in delivering bulk projects within shorter time frame. Kudos to the team..!!"
"When you are in the technical industry, you know how difficult it is to communicate with your multilingual customers. But, TridIndia made this simple for us."
RealFact
The Unbeatable Banking Translation Master Since 2002
You want a partner with the knowledge and experience to help you make your messages accessible for global stakeholders while ensuring abidance with banking industry regulations. With more than a decade of experience of serving industry leaders, we translate content for banking clients— professionally, securely, and at scale.
TridIndia Providing Certified Banking Translation Services in:
Ahmedabad NCR Bangalore Chandigarh Chennai Delhi Gurgaon Hyderabad Kolkata Lucknow Mumbai Noida Pune Ghaziabad Gurugram Surat Visakhapatnam Dubai Abu Dhabi Ajman Oman Uttar Pradesh Maharashtra Karnataka Tamil Nadu Telangana West Bengal Gujarat Madhya Pradesh Haryana Kerala Bihar Rajasthan Assam Odisha Punjab Andhra Pradesh Jammu and Kashmir Uttara khand Himachal Pradesh Jharkhand Goa Puducherry Manipur Chhattisgarh Meghalaya Andaman and Nicobar Islands United States Philippines United Kingdom Germany Canada China Australia Ukraine Nigeria Malaysia France Bangladesh United Arab Emirates Turkey Pakistan Indonesia Saudi Arabia Kenya Egypt Taiwan Russia Singapore Peru Italy Netherlands Spain Thailand South Africa Palestine Ireland Japan Vietnam Mexico Hong Kong Sri Lanka Nepal Finland Maldives Brazil Czech ia Iran Poland Switzerland South Korea Belgium Myanmar (Burma) Lebanon Uzbekistan Greece Kuwait Ghana Morocco Qatar Sweden Armenia Ethiopia Israel Kazakhstan Romania Tanzania Latvia Denmark Argentina Oman Venezuela Bulgaria Belarus Algeria Moldova Portugal El Salvador Jordan New Zealand Afghanistan Austria Bahrain Costa Rica Hungary Albania Azerbaijan Iraq Slovenia Somalia Tunisia Yemen Colombia Estonia Georgia Norway Serbia Brunei Chile Cameroon Honduras Croatia Jamaica Lithuania Mauritius Sudan Kosovo Bolivia Slovakia Senegal Uganda Bahamas Congo – Kinshasa Côte d'Ivoire Cape Verde Curaçao Ecuador Iceland Luxembourg Montenegro Macedonia (FYROM) Mongolia Malawi Panama Rwanda Syria Turkmenistan Zambia Angola Bosnia & Herzegovina Barbados Burkina Faso Bermuda Bhutan Central African Republic Congo – Brazzaville Cyprus Gabon Guernsey Gambia Guatemala Guam Haiti North Korea Liberia Lesotho Libya Malta Mozambique Sierra Leone Tajikistan Trinidad & Tobago Uruguay Samoa Zimbabwe UAE