Gujarati Translation Services
Do you want to gain potential Gujarati clients? If so then Gujarati translation services are something to think of. Whether you want to communicate in Gujarati or wish to get your documents translated into that language, professionals can help you in every way to boost ROI or profits.
Why You Should Invest in Gujarati Translation Today?
India, like no other country, has a huge number of languages that are majorly spoken in its territory. India's recent census registered more than 1600 languages, with 15 included in special appendixes of its constitution. And do you know Gujarati is involved in the list of 23 official Indian languages? Translation into a different language is not as simple as you think. It takes a deep knowledge of the numerous cultural nuances and layers to convey your message. One appropriate example of how not to translate into a different language is when handling high-level accuracy translations into Indian languages, like Gujarati. Fastest professional Gujarati translation service by 4000+ certified Gujarati translators who offer accurate translation services in the Gujarati language for government, public and private sectors. Gujarati, the most common regional language in India, is spoken by more than 65 million people around the world.
It is becoming increasingly important to foreign business investors. Hence, translating solutions can help global businesses to expand their presence in these growing markets. The demand for translation to and from Gujarati is continuously rising not only in public or private sectors but other industries as well. Companies now understand benefits of translation and how it can help in making content available for multicultural citizens of other countries. Government organizations are also using this method for documents produced in minority languages. If you also want to reach the Gujarati-speaking audience in their native language, then translation could be your ideal solution.
English to Gujarati Translation Services
The Gujarati language belongs to the people living in Gujarat in India. However, the language is not only limited there and there are people all over Southeast Asia who speak the Gujarati language. It's also the second-largest community language of British Indians and is growing in recognition because of the immense growth of the Gujarat market. Therefore, businesses consider using English to Gujarati translation services to serve in market well.
For Gujarati translation, one of the benefits of getting professional translation is to get the exact translation as per your unique needs. We are here to help you with customized solutions tailored to the specific requirements of your project. No matter what type or how challenging your project needs are, we have the expertise to handle it.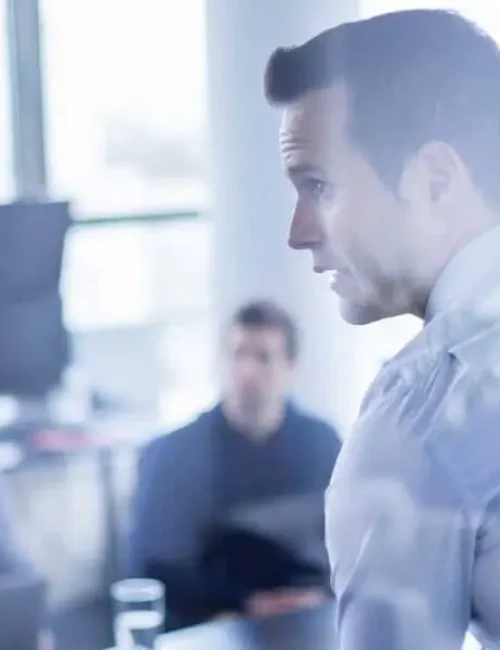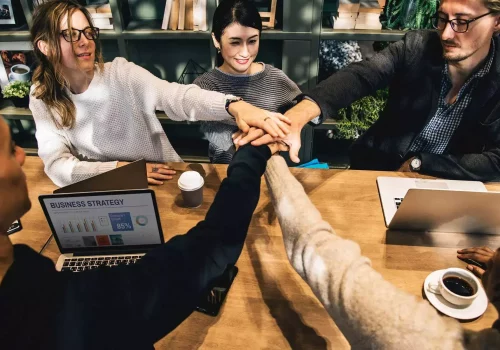 Get Certified Gujarati Language Translators For Your Project
In India, there are a large number of Gujarati speakers and it's no surprise that businesses are looking to expand their reach in this market. In this, language barriers can be a significant obstacle and Tridindia can help you with this. Gujarat has established a firm base in all the industrial segments and we can help your business to get the desired Gujarati language translation that allows your business to seek great growth.
We have professional Gujarati language translators who have the expertise to deliver accurate translations that convey the intended message clearly and effectively. Our translators are familiar with the cultural nuances and they translate with great dedication and ensure the translated text is culturally appropriate and goes relevant with the Gujarati market.
Gujarati Translation Market
Gujarat is very famous across India and it is known for its achieved success in the field of trading and commerce. This state holds great importance for commercial projects, technology, retail, goods, production, etc. This market has a huge potential and to seek great benefits, using Gujarati translation solutions becomes highly important.
Being one of the top-ranked developed states of India; Gujarat offers significant facilities for international business and commerce. So, using the Gujarati language holds great importance, and apart from Gujarat, it is also considered to be the official native language of nearby union territories Daman Diu and Dadra Nagar Haveli.
To establish successful relationships with our Gujarati audience and market, you need professional translation. We have translators who come with certification in translation and have great knowledge of Gujarati language. Our team of translators is highly committed and we are here to deliver top-notch Gujarati translations.
Gujarati Translation Tips
To successfully get to the Gujarati-speaking audience, it is important to communicate effectively with the target audience. There are major challenges associated and here are the tips our translators follow:
Language Grammar
Gujarati language is very different from English and it has a complex grammar structure and unique writing system. Also, pronunciation plays a significant role and translators have to be very careful in delivering translation that serves accurately.
No Spaces Between Words
There are no spaces between some Gujarati words and this makes translation a challenging process. To deal with this perfectly requires a skilled translator who can accurately translate Gujarati and ensure there are no errors and mistranslations.
Gujarati language is highly popular and it is fastest growing community language for American and Canadian Indians. Gujarati language covers an interesting history, and structure, and given below are some of the other interesting facts about the language:
✔ Gujarati language has taken loan words from many languages such as Persian, Arabic, English, Portuguese, and Turkish.
✔ Speaking of Gujarati speakers, they make up around 5% of the Indian population.
✔ The Gujarati language follows the alphabet abugida (segmental system) used to write both Gujarati and Kutchi.
✔ You can easily find huge Gujarati-speaking communities in Southern Africa as well as in other countries.
✔ There are no indefinite or definite articles in the Gujarati language.
Gujarati language is counted as part of the Indo-European language family and it is one of the 22 official languages and 14 regional languages of India. Unlike other Indian languages, Gujarati is considered a relatively young language whose origins can be traced to as late as the 12th century A.D. There are three historic forms of Gujarati classified into Ancient Gujarati (about 1100 – 1500), Middle Gujarati (about 1500 – 1800), and Modern Gujarati (from 1800 up until now).
Since the second era of the 19th century, Gujarati became a literary language. With this, the foundation of modern literature started in the middle of the 19th century and the ancient literary tradition of Gujarati took place in the 15th century.
Later the Gujarati grammar was introduced by Hemchandracharya who was a Jain Monk and an eminent scholar. However, this was frowned upon as 'Apabrahmsa' grammar which was considered as a corrupt version of the formal languages. Similar to Nagari writing systems, the Gujarati script is in abugida, which is a variant of the Devanagari script.
Countries that speak Gujarati
There are around 45 million people who speak Gujarati and its speakers are not only limited to India. You can find minorities speaking Gujarati in various other regions of the world. Look at the following countries where you can find Gujarati language speakers:
| | |
| --- | --- |
| United States | India |
| Saudi Arabia | Bangladesh |
| Mauritius | South Africa |
| Pakistan | United Arab Emirates |
| Zambia | Kenya |
| Malawi | Singapore |
| United Kingdom | Fiji |
| Oman | Tanzania |
| Uganda | Zimbabwe |
Country: India
Capital: New Delhi
Population: 140.76 Crores
State With Highly Spoken Gujarati Speakers: Gujarat
Constitutional Republic: President Droupadi Murmu and Prime Minister Narendra Modi
Currency: Rupee
GDP (ppp): 3.18 Lakh Crores USD
Unemployment: 7.1%
Government Type: Constitutional Republic
Industries: Deals in pharmaceuticals, automotive, engineering and machine tools, electronics, computer software, steel, research and development, textiles, agriculture, construction, power, chemical, manufacturing, communication, etc.
There are various elements of the language that reflect the influence of the native tribes on specific regions. There are many dialects of Gujarati language that are spoken and are standard to the particular region. Given below are the following commonly known Gujarati language dialects:
| | |
| --- | --- |
| Standard Gujarati | Gamthi |
| Kharva | Khakari |
| Parsi | Kathiyawadi |
| Tarimukhi | |
Popular Gujarati Translation Phrases
Gujarati is a popular language that belongs to the Indian market space that is a great hub for businesses. Also, the Gujarati language is the 26th most spoken native language in the world. There are several people who are interested in learning the Gujarati language and below are Gujarati translations for common English phrases:
| | |
| --- | --- |
| English Phrase | Gujarati Translated Phrase |
| Hello! | નમસ્તે(Namastē) |
| Good morning | સુપ્રભાત(Suprabhāta) |
| Good luck | સારા નસીબ(Sārā nasība) |
| Goodbye |  આવજો(Āvajō) |
| Thank you |  આભાર(Ābhāra) |
| How are you? |  તમે કેમ છો(Tamē kēma chō) |
Affordable Gujarati Translation Services for Your Business
Choosing an affordable Gujarati translation service provider that can include the linguistic aspect a deeper understanding of these cultural undertones not only will enhance the translation of your message into an Indian language mainly but will also boost wider traction for your brand, making it more resonate with the cultural framework as well as the identity of the target audience. If you decided to get cheap translation solutions, you may see lost in translation that provide bad user experience. Translating your content into an Indian language like Gujarati can give a positive experience for users if done by professionals. This increases client's trust in your brand which inherently boosts revenue, as internet users are more prone to purchase when accessing information in their native language. At our place, you will get:
Manual
Gujarati Translation
Native
Gujarati Translators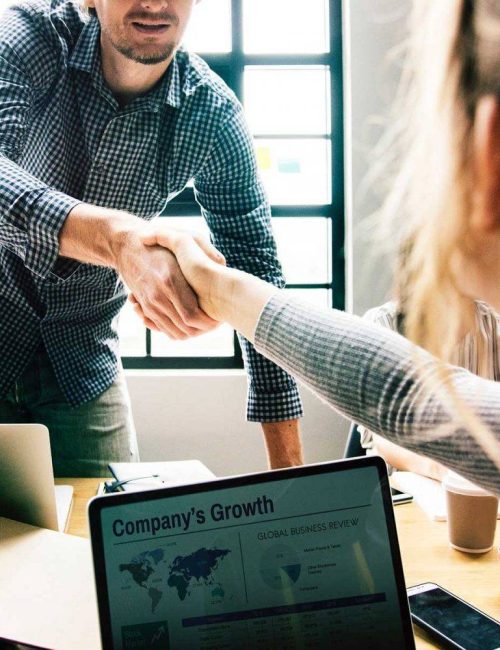 Need of Gujarati Translation Services For Your Business Today
70 percent of consumers prefer product information in their native form and consider English as their second language. If you understand what does translation mean for your business, you'll definitely focus on getting professionals Gujarati translation for better growth. The translation is very important for revenue and business growth. It helps in adapting content as per locale, making them aware of companies offering instantly. Here are some basic needs of translation.
Boost Sales
Translating the product content helps companies to get those markets, where they can sell higher to prospective customers and gain plenty of fruitful opportunities. Providing promotional stuff in a local language presents customers with a genuine reason to purchase a product.
Reach Target Audience
Translation helps in making foreign business connected with global customers. It easily puts your product and services in the eye of millions of people; facilitates them to read, gain knowledge, and purchase. Without translating solutions, you would be limited to only one language and would not be able to deliver the desired message properly.
Boost ROI
Providing translating stuff to clients and customers opens up the door of new markets and gives competitive advantages over others. It improves the possibilities that consumer will prefer your products and services and look back to you each time they need. As a result of which, you will get the maximized ROI.
Identify Market Potential
No matter how rewarding your business may appear, you're missing various opportunities if you get wrong translation in customers' language. For a new market, you need professional solutions that will help you to perform your best in this competitive market..
Besides the above-mentioned points, there is a pool of advantages of translation services in Gujarati. It helps businesses in meeting with local rules & regulations, and power up their brand or services to a targeted audience in their native language. To compete successfully in the foreign market, it is necessary to have trustworthy relations with investors and clients that could be possible only with translation.
We at Tridindia
Professional Gujarati Translation For Documents
When working horizontally around an industry, but in a varied language, translation can assist. Translation can help many documents as per the industry and goals. While you utilize many free translation technology solutions, you will never receive the same quality of translation as when you use professional translation solutions. Professional Gujarati language translation for documents maintains translation quality standards that will help you to fit best in the language and culture as well. This will be able to deliver you a content-rich, dynamic, and accurate document. Some things you can count on at our place:
Types Of Gujarati Translation We Offer
The ever-present language barrier is the top-most difficulty global companies facing on a daily basis that can be overcome by using the benefits of various translations. Whether you need a translation in Gujarati for business, immigration, legal, entertainment, or other purposes, we can provide you with beneficial solutions for all your needs. Here are some types of translating needs you can get fulfilled by our experts:
Gujarati Website Translation
Gujarati Content Translation
Gujarati Document Translation
Gujarati Certificate Translation
Gujarati Audio Translation
Gujarati Video Translation
Gujarati Contract Translation
Gujarati Technical Translation
Gujarati Legal Translation
Gujarati Literary Translation
Gujarati Book Translation
Gujarati Manual Translation
Gujarati Patent Translation
Gujarati Paper Translation
Gujarati Media Translation
Gujarati Medical Translation
Gujarati Powerpoint Translation
Gujarati Subtitle Translation
Gujarati Proposal Translation
Gujarati Website Localization
Gujarati Content Localization
and more..
Language is a vital driver of enterprise growth. The ever-expanding volume of information to be translated requires increased efforts to draft, conceive, publish, and update texts in the Gujarati language. Our certified and experienced translation professional doesn't let you face any translation challenges as translation comes from the expertise. Our professionals translate all types of materials with accuracy. So, share your requirements with us and get your content in the required language at the right time.
Benefits of Outsourcing Gujarati Translation Services to Us
Outsourcing translation delivers incomparable translation service which is one of the major benefits of professional translator besides you. The team of Gujarati translators is made up of subject matter experts who are language professionals and experienced in their respective business domains. With us, you are assured that you'll get the attention of a professional translator best suited to your unique needs. Get all the perks of Gujarati translation by reaching out now. At Tridindia, you will get advantages like:
Culturally Relevant
Translation in Gujarati from other languages is done by experienced native Gujarati experts who very well understand often subtle differences and regional dialects.
Faster TAT
A team of translators is assigned to your project with an organized working process to ensure that quality results will be delivered to clients before the deadline.
Quality Control Systems
We use standard security measures to protect the confidentiality of your personal and professional information. Your data is used only to serve your needs and never shared with others.
Native Translator
With the expertise and knowledge of our native Gujarati translator, you can break down these barriers and make sure clients get the information they need to do a partnership.
Data Privacy
We use standard security measures to protect the confidentiality of your personal and professional information. Your data is used only to serve your needs and never shared with others.
Years Of Experience
We have many years of experience in the translation business. With our knowledge and expertise, you can assure to get effective and efficient communication between cultures and languages.
We provide an accurate translation that is beneficial in many cases such as contracts and agreements plus making you attain a high level of market penetration. Even we can support you with the specific dialect if you need to let you meet the business objective without dealing with any linguistic or cultural barriers.
Get in touch
Don't hesitate to contact us for inquiries!
To remain competitive in today's fast-paced global marketplace, contact us to hire our solutions designed to meet the increasingly sophisticated needs of our customers.
Easy Project Consultation
Your Trusted
Gujarati Translation
Agency Online
Your business has an array of communication needs, and you have to meet these needs with the strictest of convenience. When you are aiming to handle wider audience, globalization and translation go hand and hand. Through the use of a top-notch translation solution, you can break down these barriers and make sure your customer gets the information they have to invest in your company. Selecting a translator for your business comes with different advantages that can assist to align your company with its business goals. Look for these benefits in a translator when you require an efficient way to communicate globally:
Business brand visibility
Enhanced reputation of your firm
Smooth global business operations
Business Local To Global
The Gujarati language translation services provide an inexpensive way to grow your business globally as you now have the means to work with different clients in a range of countries. There are no limitations to the success of your business as the products and services you offer can be delivered all across the world and penetrate new markets with a fury. You will have the expertise of an experienced translator backing your firm and you can rest conveniently knowing that you have an accurate translation of all your firm material.
Our Experts
Gujarati
Translators
Number of Gujarati Language Speakers
Worldwide, there an approx 46 million speakers of Gujarati, the majority of which located in India, where it is counted in 22 official languages. In the UK, it is the most widely spoken minority language and is utilized by some 300,000 people, although this statistic is complicated to confirm as the 2001 census did not question language usage. The Gujarati language has its ancient origins in the Indian state of Gujarat where it has been spoken for many years. Our Gujarati translators have great professional translation experience and work exclusively in their native language involving technical, e-learning, pharmaceutical, legal, and financial.
Extends Business Network
Translation enables the capability of extending one's social as well as business network. You must be sure about the types of translation i need that will help you to grow network and fill the language gap in communication. There are many global meetings that take place across the world which involve people from sometimes a hundred languages. This is when translations are important to make sure communication is not lost. Geographic borders start to fade for travelers when communication is possible with Gujarati people who do not speak their native language.
Whether someone is traveling for fun or to educate themselves about other cultures across India, translation services make communication so convenient.
Case Studies
We are dedicated to
serve you all time
Communicate your message in the appropriate terminology and
style in the language and add value and trust to your brand.
Why Choose Us
Choosing Tridindia for Gujarati language solutions can be the best decision.
When looking for the right translation, you would evaluate is translation affordable. Getting with us is the best decision as we provide affordable and professional translation solutions. We have native translators enable us to lighten up the path towards transcending linguistic barriers. We incorporate a high degree of accuracy while undertaking translation projects. As we understand the value of being a market leader, therefore we put-in all our possible efforts to deliver the most accurate, prompt, and authentic translated document.
Higher Quality & Accuracy Level
At our place, it is for sure that you will get a certain standard of accuracy and quality in each of our assignments. Before submitting, we always go through the content.
Comprehensive Language Solutions
Our team offers comprehensive language solutions that too under the guidance of top experts who have many years of experience working with different companies.
Certified Translation Services
You will get certified translation services at Tridindia which will assure you of quality and accuracy. Every assignment given to us is done by a specific team of experts.
Native Expert Translators
Our company will make sure you will have a skilled, native expert translator with knowledge and experience. Our work reflects professionalism.
Easy Project Consultation
You have to go through an easy project consultation for assigning and conveying your idea and needs to us. Our experienced manager will assist you with the same.
Fastest Turnaround Time
We offer you the fastest turnaround time, thus, we provide the fastest TAT without any delay. If the work is massive, then we will update you regarding the delivery.
Realfact
The Unbeatable Gujarati Translation Master since 2002
A key translation factor includes designing the text mainly, to what and who the text is being generated for. Our native language translator will alter the vocabulary, style, sentence length, and articulation accordingly.
Steps
Take some easy steps for Gujarati Translation Order
Our dedicated project managers are experienced and know the needs of companies. They will ensure that you don't get any problem getting your orders on time.
Contact us first
Call or mail us for introducing your project.
Consult with Project Manager
Discuss with our project manager regarding the assignment.
Place Your Order
Pick the type of language or service you want to hire.
Get Delivery On Time
Get delivery before or within the time given by you.
FAQ
Frequently Asked Questions on Gujarati Translation
TridIndia Providing Certified Gujarati Translation Services in:
Ahmedabad NCR Bangalore Chandigarh Chennai Delhi Gurgaon Hyderabad Kolkata Lucknow Mumbai Noida Pune Ghaziabad Gurugram Surat Visakhapatnam Dubai Abu Dhabi Ajman Oman Uttar Pradesh Maharashtra Karnataka Tamil Nadu Telangana West Bengal Gujarat Madhya Pradesh Haryana Kerala Bihar Rajasthan Assam Odisha Punjab Andhra Pradesh Jammu and Kashmir Uttara khand Himachal Pradesh Jharkhand Goa Puducherry Manipur Chhattisgarh Meghalaya Andaman and Nicobar Islands United States Philippines United Kingdom Germany Canada China Australia Ukraine Nigeria Malaysia France Bangladesh United Arab Emirates Turkey Pakistan Indonesia Saudi Arabia Kenya Egypt Taiwan Russia Singapore Peru Italy Netherlands Spain Thailand South Africa Palestine Ireland Japan Vietnam Mexico Hong Kong Sri Lanka Nepal Finland Maldives Brazil Czech ia Iran Poland Switzerland South Korea Belgium Myanmar (Burma) Lebanon Uzbekistan Greece Kuwait Ghana Morocco Qatar Sweden Armenia Ethiopia Israel Kazakhstan Romania Tanzania Latvia Denmark Argentina Oman Venezuela Bulgaria Belarus Algeria Moldova Portugal El Salvador Jordan New Zealand Afghanistan Austria Bahrain Costa Rica Hungary Albania Azerbaijan Iraq Slovenia Somalia Tunisia Yemen Colombia Estonia Georgia Norway Serbia Brunei Chile Cameroon Honduras Croatia Jamaica Lithuania Mauritius Sudan Kosovo Bolivia Slovakia Senegal Uganda Bahamas Congo – Kinshasa Côte d'Ivoire Cape Verde Curaçao Ecuador Iceland Luxembourg Montenegro Macedonia (FYROM) Mongolia Malawi Panama Rwanda Syria Turkmenistan Zambia Angola Bosnia & Herzegovina Barbados Burkina Faso Bermuda Bhutan Central African Republic Congo – Brazzaville Cyprus Gabon Guernsey Gambia Guatemala Guam Haiti North Korea Liberia Lesotho Libya Malta Mozambique Sierra Leone Tajikistan Trinidad & Tobago Uruguay Samoa Zimbabwe UAE
Testimonial
With years of experience, we know what your industry needs for growth.
Through our industry knowledge and experience, we execute translation that will definitely profit your business.
"The best thing that I liked about TridIndia is their professionalism & promptness in delivering bulk projects within shorter time frame. Kudos to the team..!!"
"The best thing that I liked about TridIndia is their professionalism & promptness in delivering bulk projects within shorter time frame. Kudos to the team..!!"
"When you are in the technical industry, you know how difficult it is to communicate with your multilingual customers. But, TridIndia made this simple for us."