Retail Translation Services
Want to improve your retail business internationally? Think about investing in retail translation that caters to the market's local preferences as well as tastes so that you reach a global audience.
Why You Should Invest in Retail Translation Today?
E-commerce is the rapidly emerging sector of retail today. Around 30% of shoppers leave the website without browsing for products as they get discouraged from purchasing from a website not available in their native language. If you are operating a business globally, it is crucial to communicate with existing as well as new customers. However, a clear message will impact the client's decision to invest in the service or not. Also, it is crucial for you to communicate with individuals in their original language. Attaining global success is not that easy and this is notable benefits of professional translator where you see great success. They provide accurate translation of your website, marketing materials, and varied business documents, in order to make sure that your target audience understands everything.
Market experts have observed that the demographics of the retail customer base are changing at a rapid pace, giving birth to new markets. This, in turn, has necessitated the business owners to enter into new global markets and capture a global presence. Translation plays a major role in the growth of the retail industry. Thus, more and more retailers are switching towards translation and exploring the global arena. Potential translation service providers like Tridindia have a good understanding of how to translate content into a specific language to reach existing and new customers. When you know the fact why do you need translation for your solutions you'll see great success in your business. Choosing us is best as our translators ensure that the message reaches the recipients properly.
Affordable Retail Translation to Localize Your Brand
Any global business will focus on becoming a market leader. Initially, you have to find out the number of clients you reach as well as should consider several factors. Customers won't go for the business that they hardly perceive on the website, so they switch to your competitors who have content in their native language. This is crucial point why is translation important in required market. For this reason, you have to create language-friendly content for your products so that they get access to more customers as well as the sales revenue can boost.
Ensure you choose our best affordable translation solutions so that you can stay ahead of your competition and boost your sales. We are supported by a talented team of experts, who deliver avant-garde translation for all the areas under retail industry. Some of them are mentioned below such as: Food And Beverages, Fashion And Clothing, Home Furnishing, Auto Retailers, Used Merchandise Stores, Household, Hardware, Convenience Stores, Lifestyle, Logistics, Recreation, Pharmacy, Gardening, Footwear, Grocery Stores, Personal Care Merchandise, Gasoline Stations and Hyper Markets.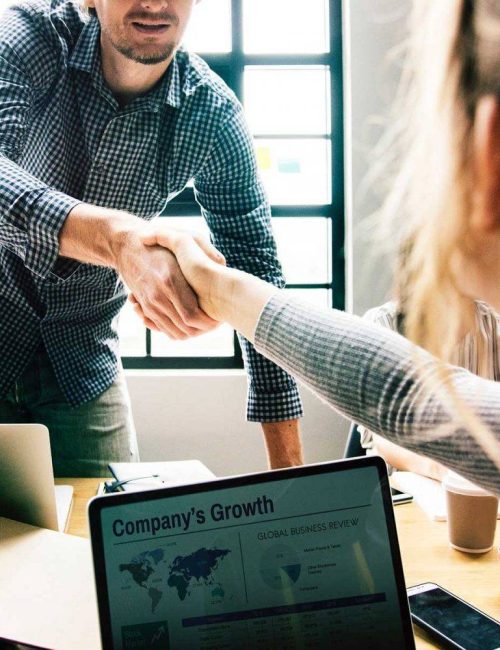 Need of Retail Translation For Your Business Today
Several retail companies prefer to go international by entering other markets to boost financial gain. It is the basic process of any company that makes a huge profit and plans to grow. We are referring to supermarkets, department stores, restaurants, etc. Our solutions come at reasonable translation cost and provide below-mentioned benefits.
Increased Customer Base
The main benefit of adapting your e-Commerce is an enhanced customer base – the more online users that can navigate your website in their native language, the more permanent customers you have.
Better Online Reach
Websites of retail companies that are providing information related to the brand and products in languages other than just English are possible to have excellent listings on search engines.
Enhanced Customer Satisfaction
Customers most probably have a good experience after buying a product from your website if they find it easy to understand the website contents in their native language.
Better Personalization
Personalization is considered a key strength of highly successful retailers. Personalizing your e-Commerce website is crucial to make it easily accessible to your consumer in their native language.
When you are in search for popular translation services near me choosing Tridindia is best. Our team consists of professional experts, who are well-versed with multiple languages and cultures around the world. Each one of the translators possess minimum 5 years of experience in their respective specialization fields and have the potential to deliver the original essence of the meaning in the translated output.
Types of Retail Translation We Offer
The purpose of retail brands' activity enables them to produce an excessive amount of material that should be translated practically every time like digital advertising, posters and a large amount of corporate material. With relevant sector expertise, we assure you don't receive negative translation that can affect your reputation. Our professional translators are capable of translating any type of marketing material.
Food And Beverages
Fashion And Clothing
Home Furnishing
Auto Retailers
Used Merchandise Stores
Household
Hardware
Convenience Stores
Lifestyle
Logistics
Recreation
Pharmacy
Gardening
Footwear
Grocery Stores
Personal Care Merchandise
Gasoline Stations
Hyper Markets
We deliver a top-notch quality translation that is needed by retailers who want to successfully communicate with global manufacturers, customers, and employees. Our reputation is built on completing projects as our expert follow process and makes translation free from any worst translation mistakes. Our solutions are affordable as we know that your business depends on it.
Why Choose Us
Choosing Tridindia to Get Impeccable Retail Translation
We believe that we are an unmatched service provider, when it comes to translation quality. This confidence comes from the trust that we have gained in a short span of time. Most of the global organizations trust our translation services and you should also don't stress about how much should you spend on translation. Some of the major reasons are mentioned below:
Higher Quality & Accuracy Level
With the help of our quality check team, we ensure high-quality and extremely accurate marketing content that is readable and engaging.
Comprehensive Language Solutions
We bring comprehensive language solutions that enable us to translate your marketing copy into more than 100 languages.
Certified Translation
Services
We offer certified translation to retail brands so that they receive the finest and error-free translated content that has a local flavour.
Native Expert Translators
We comprise a team of professional native translators who are versed in a different language and have a good understanding of the retail industry.
Easy Project Consultation
A good understanding of the project is crucial. That's why we facilitate project consultation with our clients to address their concerns.
Fastest Turnaround Time
We are habitual of facing challenges and completing the translation job with faster TAT without compromising the quality.
Get in touch
Don't hesitate to contact us for inquiries!
We're a reliable retail translation provider for multiple leading global brands and emerging smaller businesses.
Easy Project Consultation
Steps
Take Some Easy Steps for Retail Translation Order
We don't just provide absolute translation for required content, we localize it to develop a strong presence of your brand in the markets. Follow easy steps to get our service.
Contact us first
Talk to our expert and tell him/her about your project requirement.
Consult with Project Manager
For in-depth discussion regarding your project, schedule your appointment.
Place Your Order
Share the material, tell us the language to translate it and quickly place your order.
Get Delivery On Time
Our retail translator will surely deliver the translated content within the given time frame.
Case Studies
We are dedicated to
serve you all time
We are ace at delivering culturally-aware content with flair and exactness that can represent true value to consumers.
Testimonial
With years of experience, we know what your industry needs for growth.
Through our industry knowledge and experience, we execute translation that will definitely profit your business.
"The best thing that I liked about TridIndia is their professionalism & promptness in delivering bulk projects within shorter time frame. Kudos to the team..!!"
"The best thing that I liked about TridIndia is their professionalism & promptness in delivering bulk projects within shorter time frame. Kudos to the team..!!"
"When you are in the technical industry, you know how difficult it is to communicate with your multilingual customers. But, TridIndia made this simple for us."
Funfact
The Unbeatable Retail Translation Master Since 2002
We are with you in the race of building your brand and ensuring its success international market by delivering accurate retail-industry translation.
TridIndia Providing Certified Retail Translation Services in:
Ahmedabad NCR Bangalore Chandigarh Chennai Delhi Gurgaon Hyderabad Kolkata Lucknow Mumbai Noida Pune Ghaziabad Gurugram Surat Visakhapatnam Dubai Abu Dhabi Ajman Oman Uttar Pradesh Maharashtra Karnataka Tamil Nadu Telangana West Bengal Gujarat Madhya Pradesh Haryana Kerala Bihar Rajasthan Assam Odisha Punjab Andhra Pradesh Jammu and Kashmir Uttara khand Himachal Pradesh Jharkhand Goa Puducherry Manipur Chhattisgarh Meghalaya Andaman and Nicobar Islands United States Philippines United Kingdom Germany Canada China Australia Ukraine Nigeria Malaysia France Bangladesh United Arab Emirates Turkey Pakistan Indonesia Saudi Arabia Kenya Egypt Taiwan Russia Singapore Peru Italy Netherlands Spain Thailand South Africa Palestine Ireland Japan Vietnam Mexico Hong Kong Sri Lanka Nepal Finland Maldives Brazil Czech ia Iran Poland Switzerland South Korea Belgium Myanmar (Burma) Lebanon Uzbekistan Greece Kuwait Ghana Morocco Qatar Sweden Armenia Ethiopia Israel Kazakhstan Romania Tanzania Latvia Denmark Argentina Oman Venezuela Bulgaria Belarus Algeria Moldova Portugal El Salvador Jordan New Zealand Afghanistan Austria Bahrain Costa Rica Hungary Albania Azerbaijan Iraq Slovenia Somalia Tunisia Yemen Colombia Estonia Georgia Norway Serbia Brunei Chile Cameroon Honduras Croatia Jamaica Lithuania Mauritius Sudan Kosovo Bolivia Slovakia Senegal Uganda Bahamas Congo – Kinshasa Côte d'Ivoire Cape Verde Curaçao Ecuador Iceland Luxembourg Montenegro Macedonia (FYROM) Mongolia Malawi Panama Rwanda Syria Turkmenistan Zambia Angola Bosnia & Herzegovina Barbados Burkina Faso Bermuda Bhutan Central African Republic Congo – Brazzaville Cyprus Gabon Guernsey Gambia Guatemala Guam Haiti North Korea Liberia Lesotho Libya Malta Mozambique Sierra Leone Tajikistan Trinidad & Tobago Uruguay Samoa Zimbabwe UAE