European Language Translation Services
Do you want to open your business to new audiences in Europe? European translation is something you need to consider. The translation is an essential and tremendous asset in every industry, as it makes customers or clients feel welcome, and also adds value to the brand image as well as establish a strong presence in the market, which leads to an increase in revenue. With translation, you can be assured to have exposure.
Why You Should Invest in European Language Translation Today?
With an area of 4 million square miles, Europe is the 2nd smallest continent in the world. It encompasses 44 sovereign nations, 748 million inhabitants, and the most essential political institution in the world- The European Union. The most spoken languages in Europe are also the most widely spoken across the world. And let's not ignore the fact that Europe is also a stand-in for specific cultural attitudes as well as a liberal democracy. So all of these descriptors are what people mean when they speak about Europe. Surprisingly, there are around 200 different languages spoken throughout this small continent. Most of these languages emerged from the Indo-European family language tree. So, this means if you are targeting the European market, you need to hire professional European translation services.
Fastest professional European languages translation services by 4000+ certified European languages translators who offer accurate translation services in European languages for government, public and private sectors. Europe is a lucrative market for businesses to invest in. Therefore, a number of businesses plan to expand their business boundaries in different cities and markets within Europe. This basic desire calls for the ultimate need for quality translation, as it paves way for effective communication. Always remember that you cannot connect to the desired market, unless and until you communicate as a local brand to them. Hence, if you are looking forward to global success, you need to focus only and only on translating your business materials.
Affordable European Language Translation Services for Your Business
Development and growth can be accomplished through fair trading or the exchange of resources and knowledge. In business, not only that it is important to know the culture of the target audiences but to communicate comfortably using their local language. And this is only possible with affordable European translation. International growth of any business needs employing not less than experienced translators to convert a single message to a European language. The more languages a single message can be translated, the higher the chance to reach various people. It is only when there is freedom in exchanging skills and goods that global success can be achieved. And nothing can help in this better in comparison to knowledgeable translators. In able to appreciate, promote or share culture across continents, it is vital to have immense knowledge of it. Again, with the assistance of skilled translators, it is easy.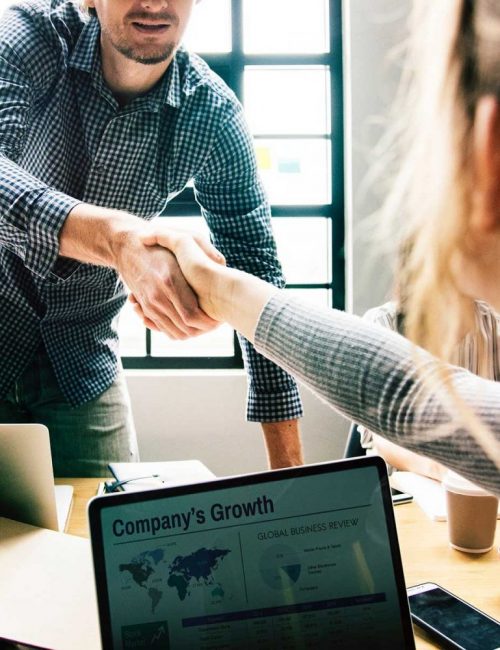 Manual European
Translation
Native European
Translators
Need of European Language Translation Services For Your Business Today
These days, Translation for European Languages is significant for marketers who want to promote their products and services in European countries, online businesses that want to communicate to a target audience of a European country where English is not spoken, organizations that deal with research and development activities, software creation, telecommunication services and so on and so forth. For many non-Europeans, it is a common misnomer that knowing the English language is sufficient for the purpose of communication in Europe. But there are a large number of European countries where English is not known to a majority of the population. Therefore, the need for European Language Translation arises on a consistent basis.
A Global Hit
Evolving as the major global hit is the biggest reason to vouch for translation. Always remember that if you cannot establish a sound connection with the target audience, you can never reach the potential leads in the most effective manner. Hence, translation becomes very important.
Better ROI
What if you have invested hugely in the market and get nothing in return? Obviously, your time, money, and efforts will go to waste. However, through quality translation, you can get easy access to better returns, improved sales, a higher customer base, and increased brand awareness.
Boost Sales
This is one of the major driving factors that boost the need for translation services. Every business looks forward to an escalated business graph. Hence, investing in translation can be the wisest decision for someone, who is eagerly planning for business expansion on a global scale.
Access to Global Market
Last but not the least; you get easy access to a market that is wide, huge, worldwide, and globally spread. The international market is more competitive than your domestic market. Hence, it is important to ensure that you translate your business materials with a clear focus on quality.
To sum it up, translating your content in the desired European language is all that you need if you have a dire desire for business growth in the target market. The present globalized world needs your brand to communicate effectively with its potential customers. Hence, if you fail in the process of communication, you will be out of the competition race.
We at Tridindia
Professional European Language Translation For Business Growth
The top-most benefit you get from translation is that a larger audience can be reached. Translation can assist companies to appeal to an organization from all around the world by expanding their brand, goals, and purpose to people all around the world. You will be able to reach markets you did not think existed before. With the translation in the European language, you will be able to open up new areas of possibility that will help you in many coming years. With translation, you will be able to develop a common understanding across various languages that will definitely benefit your business greatly. Professional translation will permit you to get deep, rich context and an accurate translation for vital documents to share with those you are planning to connect with.
Types Of European Language Translation We Offer
As a highly reputed translation company with an impressive track record, we focus on rendering context-specific and customized translations based on the specific needs of our clients. Here are some of the major languages that we offer translation for –
These days, Translation for European Languages is significant for marketers who want to promote their products and services in European countries, online businesses that want to communicate to a target audience of a European country where English is not spoken, organizations that deal with research and development activities, software creation, telecommunication services and so on and so forth. For many non-Europeans, it is a common misnomer that knowing the English language is sufficient for the purpose of communication in Europe. But there are a large number of European countries where English is not known to a majority of the population. Therefore, the need for European Languages Translation arises on a consistent basis.
Benefits of Outsourcing European Language Translation Services to Us
Translation into/from different European languages is a must if you are planning to expand your business boundaries in Europe. Every region or market in Europe is different in terms of demographics, preferences, and others. Hence, you need to invest in a specific European language that is natively spoken in your target niche. As far as we are concerned, we can offer you high-quality translation solution in any language combination.
Data Privacy
One of the biggest benefits of outsourcing services to us is data privacy. We make sure that the information within the source as well as target file is not leaked out to any third party.
Quality Control Systems
We follow a streamlined procedure that helps us keep a strict eye on the quality factor of the translated file. With our quality control systems, you can be assured to get proper work.
Native European Language Experts
We work with many professionals and native European language experts who understand the culture and people you want to target. So, they will help you to grow internationally.
Faster TAT
We understand your need of using the translated content in the target market. Henceforth, we commit to the fastest turnaround time in the industry.
Years Of Experience
It's been 18+ years that we are working in the industry. Hence we understand the requirement of different clients from various industries properly.
Culturally Relevant
Our translations are also culturally relevant, which ensures that the files are in sync with the linguistic and cultural factors.
In short, you have access to all the possible benefits that are ideal for boosting your business growth in the target country. So, if you are eager about international acclaim, do consider translation as the pivotal step for growth and success.
Get in touch
Don't hesitate to contact us for inquiries!
Language translation is a must for both individuals and organizations when they want to expand their business in a new market. So, contact us now to hire our services.
Easy Project Consultation
Your Trusted
European Language
Translation
Agency Online
A translation agency is very demanding in our world nowadays. This multicultural and multilingual world is at a place where it is demanding efficient and clear communication between cultures and languages. Schools, companies, medical missions all get an advantage from the role of a trusted European translation agency. Not only will you be able to reach more people than you have ever thought, but you will also be able to connect with them on a more productive level through the power of translation. There are different reasons why translation is evolving. Even though English is known as the common language of global business, translations remain an important part of taking business at a global level.
Below are some benefits you get by hiring us:
Assistance of Native European Translators
High-quality
Error-free translation
Time Management
Accuracy
Consistency
For good translation, you require extensive language skills, of both target language and source language. That is a basic need to begin translating texts. The method may look quite easy at first sight when you look at the source text. Then, a few moments later, you realize that your little language knowledge may not be sufficient. Searching or even developing a good replacement for a non-existing phrase, needs not only great language as well as cultural knowledge but also creativity. Therefore professional translators are important.
Our Experts
European Language
Translators
Professional Translation Experts
There are around 225 indigenous languages spoken in Europe with 24 official languages in the European Union. With all of these languages and cultures, Europe is seen as a pretty vibrant as well as a unique place. There are around a hundred different language spoken natively in Europe, but only about 40 of them have around 1 million speakers or more than that.
Interesting Facts about European Languages
• The Bulgarian language uses a special grammar tense that is used in conditions when a person recites a story, which is not been personally witnessed but just heard.
• Albanian is one of the trickiest European languages, as nodding your head means 'yes' and shaking hands means 'no'.
• English is not just a global language, but also a major European language that gets a new word created every 98 minutes.
• The Georgian word 'Shemomedjamo' cannot be translated into English.
Quality and Accurate Translation
High-quality and conversion-oriented translations are the keys to success for businesses searching to branch out and speak globally. Translating your content or localizing your products and services and their accompanying platforms like e-commerce platforms or websites into some other language will be an important aspect on your way to success in the global field. All of this and more is achievable through the innovative work of an experienced translation company where quality is never ignored. Completely operating in English can hold back many companies. When you get to know the significance of English to European translation services, you will be able to see it as a necessity and worth investing in.
Case Studies
We are dedicated to
serve you all time
Make your company marketable to a wide variety of genuine customers and
connect with them beyond your current market with accurate translation.
Why Choose Us
Choosing Tridindia for European language solutions can be the best decision
When you are spending your time and money in order to recruit the services of a translator, you should always ensure that the translation is carried out manually by a native professional, and not through an automatic tool. Hence, to grab access to pure and quality translations, you should definitely vouch for us.
Higher Quality & Accuracy Level
Our team of professionals is very specific with the quality and accuracy of the translated document. Hence, they check the quality of every document properly before it is submitted to you.
Comprehensive Language Solutions
We offer comprehensive language solutions at a very affordable price. With 18+ years of experience and knowledge in the field, we know how to satisfy the needs of our clients.
Certified
Translation
If you want, we can provide you certified language translation that will help you in any medical or legal situation. The certified language translation is done by well-knowledgeable translators.
Native Expert
Translators
Our company is working with 150+ native language translators who are well-experienced to do the tasks at a professional level. This also decreases the possibility of any error in the translation.
Easy Project
Consultation
Easy project consultation is something you will like the most at our place. We ensure that our clients don't get any kind of inconvenience while working with us.
Fastest Turnaround
Time
We provide translated documents in the fastest turnaround time without affecting the professionalism and accuracy of the context. So, with us, you can be assured of timely delivery.
Realfact
The Unbeatable European Language Translation Master since 2002
Preparing your business for global exposure is way more than just translating your website content and copy into some other language. Our professional company can provide you with translation, which looks at your content and design from the inside out.
Steps
Take some easy steps for European Language Translation Order
The quality you will get when you work with our professional translation company is unsurpassed. Don't think of it as outsourcing work, but as if you are joining a team that aims to break into the global market.
Contact us first
Reach us through mail or call to discuss your requirement.
Consult with Project Manager
Consult with our knowledgeable project manager who will assist you efficiently.
Place Your Order
Select the language type or service you want to hire.
Get Delivery On Time
Get delivery without any delay.
FAQ
Frequently Asked Questions on European Language Translation
TridIndia Providing Certified European Language Translation Services in:
Ahmedabad NCR Bangalore Chandigarh Chennai Delhi Gurgaon Hyderabad Kolkata Lucknow Mumbai Noida Pune Ghaziabad Gurugram Surat Visakhapatnam Dubai Abu Dhabi Ajman Oman Uttar Pradesh Maharashtra Karnataka Tamil Nadu Telangana West Bengal Gujarat Madhya Pradesh Haryana Kerala Bihar Rajasthan Assam Odisha Punjab Andhra Pradesh Jammu and Kashmir Uttara khand Himachal Pradesh Jharkhand Goa Puducherry Manipur Chhattisgarh Meghalaya Andaman and Nicobar Islands United States Philippines United Kingdom Germany Canada China Australia Ukraine Nigeria Malaysia France Bangladesh United Arab Emirates Turkey Pakistan Indonesia Saudi Arabia Kenya Egypt Taiwan Russia Singapore Peru Italy Netherlands Spain Thailand South Africa Palestine Ireland Japan Vietnam Mexico Hong Kong Sri Lanka Nepal Finland Maldives Brazil Czech ia Iran Poland Switzerland South Korea Belgium Myanmar (Burma) Lebanon Uzbekistan Greece Kuwait Ghana Morocco Qatar Sweden Armenia Ethiopia Israel Kazakhstan Romania Tanzania Latvia Denmark Argentina Oman Venezuela Bulgaria Belarus Algeria Moldova Portugal El Salvador Jordan New Zealand Afghanistan Austria Bahrain Costa Rica Hungary Albania Azerbaijan Iraq Slovenia Somalia Tunisia Yemen Colombia Estonia Georgia Norway Serbia Brunei Chile Cameroon Honduras Croatia Jamaica Lithuania Mauritius Sudan Kosovo Bolivia Slovakia Senegal Uganda Bahamas Congo – Kinshasa Côte d'Ivoire Cape Verde Curaçao Ecuador Iceland Luxembourg Montenegro Macedonia (FYROM) Mongolia Malawi Panama Rwanda Syria Turkmenistan Zambia Angola Bosnia & Herzegovina Barbados Burkina Faso Bermuda Bhutan Central African Republic Congo – Brazzaville Cyprus Gabon Guernsey Gambia Guatemala Guam Haiti North Korea Liberia Lesotho Libya Malta Mozambique Sierra Leone Tajikistan Trinidad & Tobago Uruguay Samoa Zimbabwe UAE
Testimonial
With years of experience, we know what your industry needs for growth.
Through our industry knowledge and experience, we execute translation that will definitely profit your business.
"The best thing that I liked about TridIndia is their professionalism & promptness in delivering bulk projects within shorter time frame. Kudos to the team..!!"
"The best thing that I liked about TridIndia is their professionalism & promptness in delivering bulk projects within shorter time frame. Kudos to the team..!!"
"When you are in the technical industry, you know how difficult it is to communicate with your multilingual customers. But, TridIndia made this simple for us."