Legal Translation Services
Do you wish to take your law firm to an another level? Want to handle multiple international immigration cases? To reach the global client you require to share the legal information in their native language. In that case, opting for legal translation can be proved to be a great alternative to get the proper information in a different language to accurately explain the obligations or rights of parties involved in a specific case.
Why You Should Invest in Legal Translation Today?
Well, any part of the vast world isn't alienated today and rather connected in a single string. Communication that is the foundation of connection is getting simpler and is making the way for smooth business deals as well as other projects. Undoubtedly, prompt translation services of any sort have become an essential service for the entities.
In a series of different sorts of documents, legal papers are something you can't simply put down. Having framed a complex procedure, their translation likewise should be done with complete consideration. Needless to say, that if you look for somebody for this job, select only the legal translation expert. Legal documents are always organized to serve your preferences and protect your rights. In that case, having an expert translator for them will give you some relief from the further problems you may have to face. Any horrible surprise will not then come your way, and thus the document will fulfill the objective correctly. Also, it may be bothersome but is required in some cases. Financial institutions, multiple courts, and others feel the growing need of legal translation from a different country and that also notarized by a licensed professional.
Affordable Legal Translation Services for Your Business
Legal documents are produced with proper attention to every clause stated in them, and each word has some meaning. Any blunder, therefore, can lead to a lot of harm to you as well as bring extreme changes in the final document. Assume you have a loan agreement or employment contract and unluckily you discovered some glitch in the translation. Not just the loan getting delayed, but it will leave you with repentance of not getting it done carefully. That is why it's great to appoint a legal translation service provider in the first attempt. At Tridindia, every legal document will be accurately translated into selected target languages efficiently.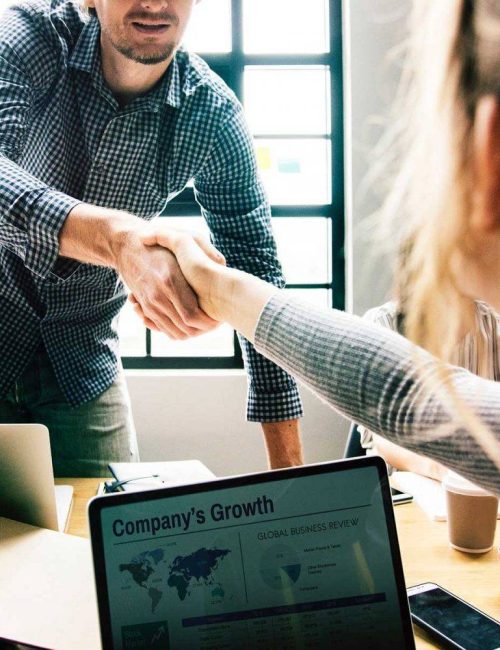 Need of Legal Translation Services For Your Business Today
Translation of legal document is vital for all business. This is because minor errors in the use of words or terminology can cause serious legal exposure and lawsuits that consume lots of time and money to resolve. Not only this, but it can also put your brand reputation in the danger. Let's learn about how services of professional legal translation can help you.
Reach Target Audience
When it comes to understanding the foreign client's legal case requirements, translation helps a lot. Being prepared to easily comprehend their local language allows lawyers and associated people to end-up the process in a simpler way. People would like to reach you when find that you are familiar with their native language.
Identify Market Potential
Opening a business in a new market requires identifying market potential. To establish a company legally, heavy loads of various kinds of documentation are required. The situation becomes more challenging when documents are prepared in another language different from yours. Translation experts work fluently with language relevant to the industry.
Boost Sales
Legal firms who work with global clients and other companies often need a proper translation of their documents such as service agreements, terms & conditions, contracts, and more. It helps to close the deals bigger and builds up the reputation.
Better ROI
Reaching the targeted foreign audience and responding to them timely or solving the legal cases before the deadline helps in saving the cost of delay. It has been found that law firms are receiving a better ROI through translation solutions.
Regardless of the type of document or legal content you have, and complexity of your project, we will be the trusted translation partner in meeting your all legal translation requirements. We hold great expertise in various areas such as debt solutions, estate planning, intellectual property, family law, product liability, immigration law, real estate law, and more.
We at Tridindia
Professional Legal Translation To Translate Legal Documents
The vast majority of people in India use a language different from English at home and with the growth in global commerce, the requirement for multilingual forms, contracts, tenders and different legal documents is growing faster. Legal translation is crucial for businesses as well as public organisations. Today, almost every organisation required legal documents translation. This is as usual is quite a complicated task. Even small errors in the translation can lead to potential lawsuits as well as legal exposure, consuming money and time and risking the hard-won reputation. To get this job done timely and accurately, hire Tridindia's legal translation service and receive legal documents translated in the selected language with the fastest turnaround time.
Types of Legal Translation We Offer
Legal documents or content consists of detailed legal terminology that is quite hard to understand by normal citizens. That means, translating them into other languages is not easy. Our professional translators have the expertise to translate the following types:
Government And Legal Ruling Reports
Foreign Legal Text
Arbitration
Correspondence
Will
Summons
Confidentiality Agreement
Deeds
Financial Records
Affidavits
Witness Statement/Deposition
Litigation Support
Letters Of Credit
Patent And Trademark Filings
Articles Of Incorporation
Legal Contracts
Immigration Documents
Legal Disclaimers
And Many More…
Our legal translation experts have many years of experience in translating all types of legal documents including above and also have strong subject matter knowledge of your type of law. We know the time-frames in which legal services work and complete the task with a deadline. We guarantee confidentiality and do complete quality checks throughout our service.
Benefits Of Outsourcing Legal Translation Services To Us
Whether you are an immigrant, attorney, law agency, or someone who needs a fast and correct translation of legal documents or content, we will help you to take the most advantage of translation on a global scale. We have translators in multiple language pairs, who can skillfully and precisely translate all types of legal documents. Following are some benefits you can avail while working with us –
Data Privacy
One of the reasons why we are the reliable choice of the large numbers of businesses and law companies is that we protect the client's information. We ensure confidentiality throughout the process.
Culturally Relevant
Our knowledgeable professionals are familiar with the relevant terminology used in specific regions. They ensure that all legal concepts and nuances of the source document will reach to the audience accurately.
Quality Control Systems
As the language, our experts translate is their mother tongue, you can rest assured that the document will be accurate. Translated document is then proofread and edited multiple times.
Native Translator
Our team of native legal translators is well-versed with the laws of different cultures and capable of translating with ease. They have extensive legal knowledge of terms used in the legal documents.
Years Of Experience
Tridindia is serving to its clients for many years and get appreciated for the excellent work. With us, you can be rest assured your project is in safe hands. We will strive to deliver the work that surpasses your expectations regardless of the size of project.
Faster TAT
We understand that time is highly significant when translating the content related to law as legal services always require meeting the strict deadlines. Hence, we provide a translation solution with quick turnaround time.
As we aim at facilitating trust-worthy relationships with our clients, thus it becomes evident that all our efforts always remain inclined towards the thought that 'how can we serve our global clients even better'. We guarantee you the most amazing business experience that you would not have experienced before.
Get in touch
Don't hesitate to contact us for inquiries!
As a prominent legal translation company, we guarantee that every document is handled with accuracy and efficiency. We meticulously translate each detail of your legal documents, ensuring that the translation are true to the source, and match the requirements of the pertaining legal system.
Easy Project Consultation
Your Trusted
Legal
Translation
Agency Online
The translation of legal documents into other languages is surely not for the faint-hearted. Our legal trusted legal translation Agency work on essential legal documents that need translation with the help of translators who have the knowledge of legal industry. We have a dynamic, smart and experienced team of legal translators who perform legal translation utilizing the appropriate terms as well as taking care of every legality.
Our services of high-quality translation are not limited only to text-based content, but we can help you with all types of legal translation requirements including the following –
Hindi Legal Translation
Gujarati Legal Translation
Kannada Legal Translation
Punjabi Legal Translation
Malayalam Legal Translation
Marathi Legal Translation
Bengali Legal Translation
Urdu Legal Translation
German Legal Translation
Korean Legal Translation
Dutch Legal Translation
Turkish Legal Translation
And More..
No matter which of these translation solutions you require, we assure you that you will get a quality translation of all types with the fastest turnaround time.
The legal translation can be done in 4 steps– incorporating dual quality check, that is all translated documents undergo an expert review after translation by some other legal translator. A second opinion aids remove any errors that could have been there due to a single professional involvement. This quality process ensures accurate legal translation.
Our Experts
Legal
Translators
Scope of Legal Translation
Legal translation is the process of translating documents that manage legal relationships. It involves the translation of legal documents important for bringing different forms of international relations into practice as well as translation of legal texts for the exchanging information among law experts of various nations. This form of translation is viewed as quite possibly the most difficult as it does not just need for the translator to have comprehensive language skills, he/she also requires to have good knowledge in law, different legislation as well as international standards. Because there are several risks of cheap legal translation that can affect the image of the law firm. Hence the translated text needs to be sufficient from the legal perspective to accomplish an accurate and professional result.
Legal translation has special needs for the utilization of language and style – the right utilization of style guarantees accuracy in formulations, good structure and a 100% authenticity of the content. In such a manner, top-notch translation of legal documents includes the essential measure of legal expertise, yet additionally an excellent grasp of specific legal language.
Specialized Translation
In general, translation of legal texts has numerous nuances and it demands huge professionalism. An experienced translator can offer excellent translation of around 6-7 sheets of the original legal text per day. Crucial legal translation of a huge volume is done by many specialists simultaneously, every one of them having their knowledge, vision, experience and different qualities. This all has some impact on the result. In such a case it is imperative to guarantee strict unity as well as unambiguity of the terms utilized and the language which are one of the significant criteria for top-notch legal certificate translation.
We provide legal translation solutions throughout India as well as the rest of the world. You can just give us a ring during business hours at our contact number or drop a line on our email id. We shall connect with your soon with the quote and once you finalize it, you can rest assured of our specialized online legal translation.
Case Studies
We are dedicated to
serve you all time
You just focus on serving justice. We'll focus on providing with highest
quality, fastest and most accurate legal translation that help you deliver it.
Why Choose Us
Choosing Tridindia to Get Authentic Legal Translation Solutions
We completely understand all your translation requirements, thus ensuring a consultative, dedicated and professional approach towards work. With such an approach, we have been successful in rendering defect-free translation services over years. There are major advantages of legal translation agency like Tridindia with whom you can work with confidence. Here are some of the reasons why you need to choose us.
Higher Quality & Accuracy Level
Our team of legal translators ensure that the translated text is reflecting the same meaning as the original. Thus, the legal document translated by them meets the highest level of accuracy and quality.
Comprehensive Language Solutions
We understand not everyone speaks the same language and to break the language barrier, we offer comprehensive language solutions that enable the translators to translate document content in the selected language
Certified
Translation
It is crucial to ensure that translated content is meeting the guidelines of the law in a specific nation. Under certified translation services, we make sure that the content is error-free and correctly translated.
Native Expert
Translators
We have an excellent troupe of native expert translators who have good experience in translating legal documents with more accuracy and efficiency. They are dedicated to providing with an exceptional translation that the client deserves.
Easy Project
Consultation
The motto behind conducting an easy project consultation is to address all the queries of the clients that they often have before assigning their legal project work.
Fastest Turnaround
Time
Our USP is we deliver excellent quality work with the right use of legal terminologies the fastest turnaround time.
Realfact
The Unbeatable Business Translation Master Since 2002
With the help of experts, get your essential business documents translated faithfully and accurately to convey your message to a global audience and make your presence in the international market.
Steps
Follow Some Easy Steps to Order Legal Translation
Our in-house team of capable legal translators can attest to the quality and precision of their legal translation. Also, we ensure that our legal translation service is available at a cost that anybody can afford. Here are few steps to follow to get our service.
Contact us first
If you want to know about us, simply call or mail us your project requirements.
Consult with Project Manager
We will schedule your appointment with our project manager to discuss project requirements.
Place Your Order
If you ok with our terms, place your order for legal translation now.
Get Delivery On Time
We give the guarantee of delivering translated legal document before the deadline.
FAQ
Frequently Asked Questions on Legal Translation
TridIndia Providing Certified Legal Translation Services in:
Ahmedabad NCR Bangalore Chandigarh Chennai Delhi Gurgaon Hyderabad Kolkata Lucknow Mumbai Noida Pune Ghaziabad Gurugram Surat Visakhapatnam Dubai Abu Dhabi Ajman Oman Uttar Pradesh Maharashtra Karnataka Tamil Nadu Telangana West Bengal Gujarat Madhya Pradesh Haryana Kerala Bihar Rajasthan Assam Odisha Punjab Andhra Pradesh Jammu and Kashmir Uttara khand Himachal Pradesh Jharkhand Goa Puducherry Manipur Chhattisgarh Meghalaya Andaman and Nicobar Islands United States Philippines United Kingdom Germany Canada China Australia Ukraine Nigeria Malaysia France Bangladesh United Arab Emirates Turkey Pakistan Indonesia Saudi Arabia Kenya Egypt Taiwan Russia Singapore Peru Italy Netherlands Spain Thailand South Africa Palestine Ireland Japan Vietnam Mexico Hong Kong Sri Lanka Nepal Finland Maldives Brazil Czech ia Iran Poland Switzerland South Korea Belgium Myanmar (Burma) Lebanon Uzbekistan Greece Kuwait Ghana Morocco Qatar Sweden Armenia Ethiopia Israel Kazakhstan Romania Tanzania Latvia Denmark Argentina Oman Venezuela Bulgaria Belarus Algeria Moldova Portugal El Salvador Jordan New Zealand Afghanistan Austria Bahrain Costa Rica Hungary Albania Azerbaijan Iraq Slovenia Somalia Tunisia Yemen Colombia Estonia Georgia Norway Serbia Brunei Chile Cameroon Honduras Croatia Jamaica Lithuania Mauritius Sudan Kosovo Bolivia Slovakia Senegal Uganda Bahamas Congo – Kinshasa Côte d'Ivoire Cape Verde Curaçao Ecuador Iceland Luxembourg Montenegro Macedonia (FYROM) Mongolia Malawi Panama Rwanda Syria Turkmenistan Zambia Angola Bosnia & Herzegovina Barbados Burkina Faso Bermuda Bhutan Central African Republic Congo – Brazzaville Cyprus Gabon Guernsey Gambia Guatemala Guam Haiti North Korea Liberia Lesotho Libya Malta Mozambique Sierra Leone Tajikistan Trinidad & Tobago Uruguay Samoa Zimbabwe UAE
Testimonial
With years of experience, we know what your industry needs for growth.
Through our industry knowledge and experience, we execute translation that will definitely profit your business.
"The best thing that I liked about TridIndia is their professionalism & promptness in delivering bulk projects within shorter time frame. Kudos to the team..!!"
"The best thing that I liked about TridIndia is their professionalism & promptness in delivering bulk projects within shorter time frame. Kudos to the team..!!"
"When you are in the technical industry, you know how difficult it is to communicate with your multilingual customers. But, TridIndia made this simple for us."