Financial Translation Services
Want tax reports, financial documents or audits easily accessible to your clients? Financial institutions need to make the path to the global market by employing financial translation services that will enable you to both expand your business globally and communicate with people who do not know speak your language.
Why You Should Invest in Financial Translation Today?
Around 70% of financial institutions are needed to communicate as well as make important information available in various target languages, as they expand and set up offices in various parts of the globe. Several institutions are compelled to deliver information in multiple languages. For instance, the U.S. market has given access to their services to individuals with limited English proficiency. Because of its complexity, financial translation is among the most challenging forms of translation today. There are numerous benefits of professional translator as they do more than just rewrite content from an original document into a target language.
Fastest professional financial translation services by 4000+ certified financial translators who offer accurate financial translation in 200+ languages for government, public and private sectors. Being a business man, you cannot afford any sort of financial communication to be infringed in any way. This is why every organization, economic institution and business needs authentic financial translation, which involves translating every single detail or information from your source language to the target language. In any situation if have you ever used translation, then you must know the reasons to get with experts. With talented and professional financial translators on board with us, we stand as the undisputed translation master for all of your bulk or complex translation requirements. We help you communicate your financial information is every language possible.
Affordable Financial Translation Services for Your Business
Although English is the most spoken language, ignoring other languages can be a big mistake in the business world. However, it is a misconception to expect that the entire world will understand what you speak. The significance of Financial Translation is now highly globalized than before. As you know, financial documents tell about a business's financial state, which in turn can state everything about the brand's success. They cover all the important information about the company. Now, each company is putting its best efforts to expand to international markets but getting it done at best prices is one of the major translation facts of getting with professional. Without effective communication and accurate information, this may prove impossible. Thus, most financial institutions are outsourcing agency translators to help with translations. From audit and tax reports to equity research, they deliver prominent financial translations without fail.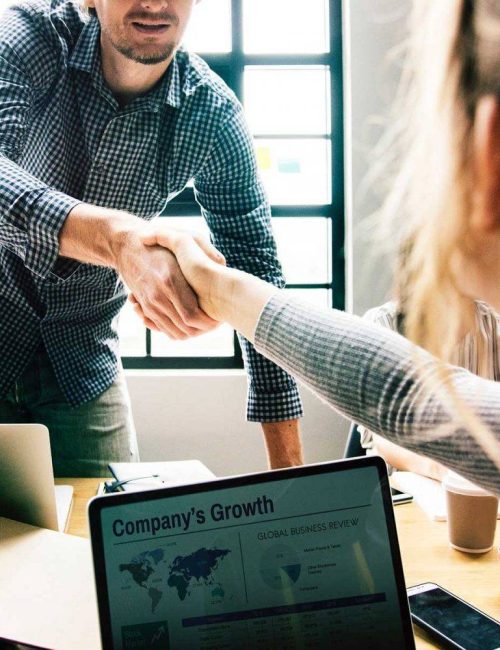 Need of Financial Translation Services For Your Business Today
With a view to expand abroad, financial businesses continually need to get their documentation translated into every language that their target audience speaks . This defines that organizations around the world are slowly realizing the importance of translation. In this, there is need to have check that there is never lost in translation that would help you keep the data and information flowing in a convenient manner. This deliver worldwide releases, news publications etc., to your client across the globe.
Reach Target Audience
No business wants to remain restricted to a specific market size or a specific market segment, for that matter. Hence, translation becomes the righteous pillar that helps you in not just expanding your business, but also discovering untapped population pools in the wider market. If your approach is perfect, translation can help you attract new 'loyal' customers.
Boost Sales
Maintaining a healthy client relationship is very important, and keeping it for a long term is significantly more important. This is why translation is the major parameter that cannot be and should not be ignored. Basically, translation improves the transparency factor in the communication process, which wins the client's trust, boost your sales, and motivate for a long term association.
Better ROI
This is quite obvious that through quality translation, you will be able to enter the global market. Since you may be dealing with clients belonging to different language and culture background, you need to ensure that every single detail is translated authentically in the target language. This will be effective for your business and for its better ROI.
Identify Market Potential
Fluid communication is essentially important to let your audience/ clients/ stakeholders etc., understand what exactly you are trying to convey. Hence, through translation, you get to reach out to to your target audience with a targeted content in their native language. Eventually you become a global favourite brand among your customers.
Financial communication differs as per different sectors, for example health, dental, automobile etc. Hence, having access to subject matter experts is very important, as they keep their focus on cultural differences, industry jargons, style, tone and overall context. Ignoring cultural aspects is generally seems worst translation mistakes. Hence, to improve global communication, you need to pay attention to 'subject matter specific financial translation and other aspects too.
We at Tridindia
Professional Financial Translation For Documents
Finance is a built-in global industry. It's therefore crucial for financial institutions to enter the global market, communicate effectively beyond the boundaries and reach a wider audience in their local languages. When you know why do you need translation, this is where you need to choose our solutions. Tridindia has a network of expert financial translators with extensive knowledge of the various sectors within the industry. Our pool of financial translators includes sector specialists—every member is an excellent linguist with broad experience in finance.
We Offer Financial Translation In The Following Languages
Language is a major forte for us since the past 15 years, and this is crucial why is translation important to have strong command over Indian and foreign languages. Hence, if you are looking for quality oriented translation in diverse language pairs, you are at the right place.
Arabic Financial Translation
Japanese Financial Translation
Chinese Financial Translation
Russian Financial Translation
French Financial Translation
Spanish Financial Translation
German Financial Translation
Italian Financial Translation
And So On
These are the most popular languages demanded for translation. If you are looking for right translation services near me, it is always best to get with professionals. However, we also translate in other languages as well, which are not mentioned in the table given above. Also, you can be rest assured that your translation assignment would be handled by native experts.
Benefits of Outsourcing Financial Translation Services to Us
As discussed above, simply translating your financial documents is not enough, you need to have access to translations that are specialized in financial subjects. This is why we have on board with us talented professionals, who possess extraordinary skills in translating and ensure you don't get negative translation. Apart from this, you'll have the following benefits of outsourcing these services to us –
Data Privacy
We guarantee 100% confidentiality and privacy to you, wherein we make sure that none of your data is leaked out to any third party.
Culturally Relevant
Our team ensures that the translation provided from our end is not just linguistically relevant, but also keeps conformity with the cultural factors.
Quality Control Systems
Translation cannot assure high levels of accuracy, unless it passes through strict QC procedures. Hence, we have QC systems in place that keeps the quality factor high.
Faster TAT
We understand your need to have access to ready-to-market material. Hence, we offer the fastest turnaround, so that you could resume the further activities smoothly.
Years Of Experience
We have 18+ years of experience in the translation industry and hence have excellent know-how to translate your finance-related documents effectively.
Native Translator
We are working with experienced native translators who have good knowledge of the specific language and know the terminology used in the financial industry.
Extending your reach to global markets is easy with us. We will help you with an accurate translation, which in turn, would become the biggest parameter for your company's worldwide success when you understand globalization and translation. So, if you are all geared up to reap the benefits of authentic translation, you are certainly at the right place.
Get in touch
Don't hesitate to contact us for inquiries!
Tridindia follows best practices in delivering financial translation services to its global clients, including banking, accountancy, and insurance firms. We help you stay compliant in an ever-evolving global marketplace.
Easy Project Consultation
Your Trusted
Financial
Translation
Agency Online
As financial service businesses are moving ahead to developing markets, there's an growing demand for superior financial translation. From business plans and white papers to tax reports and income statements, this market needs versatile language specialists to do the job in specific industry. The experts have concern what does translation mean and how to deliver best solutions in possible ways.
At Tridindia, we combine 15+ years of experience with our huge expertise in the finance sector to provide quick financial translation services while maintaining the level of accuracy as well as confidentiality. Our team of adroit native translators, who know about finance, translate varieties of documents, such as:
Pay Slips, Accounts, Invoices
Wealth management documents
Financial statements, Bank Statements
Internal communications
Conference material, Press releases
Bond & Equity Prospectuses
Regulatory documents
Expert reports, Auditors' Reports, Annual reports
Registration documents
Mutual fund reports
Market studies and reports
Remittance Advice
Insurance policies
Arbitrations
Messages to investors, stakeholders and shareholders
Marketing Material – Advertisements and Brochures
Equity research, Economic research
Goods Received Notes
Key Investor Information Documents
Merger and acquisition reports
Fund Fact Sheets
Requests for Proposals
Meeting minutes
Licences
Compliance Training
Codes of Conduct
Our Experts
Financial
Translators
Experienced Translators
Financial translation is an intricate task that needs complete attention to detail to deliver a quality final product. Your financial translations must be accurate, especially when it puts a great impact on your bottom line. At Tridindia, we have experienced translators who adapt to your particular translation standards (style, terminology, formatting) to make sure that get top-quality translations all the time. Also, by choosing our solutions, you don't have to worry in regards how much should you spend on translation. Our expert promise guaranteed translation that brings in best results.
With financial translation, specifically, when performed by a professional financial translation agency, your company's message will be conveyed to thousands, and mostly millions, of prospects with diverse languages and cultures.
We believe in offering comprehensive translation solutions to our clients. This is why apart from translating all of your finance related documents, we also translate other materials (relevant to the finance industry), right from website to app strings and others.
Financial Websites, Financial Contracts, Financial Contents, Financial Videos, Financial Documents, Financial Audios, Financial Certificates, etc. are some of the major finance translation solutions we offer to you at affordable translation cost. However, this isn't the end. With a talented and native team of translators having our back, you can simply sit back and relax that your translation assignment is in safe hands./p>
Translation for Various Organization & Individuals
Financial consultants
Large and small corporations
Investment banks
Financial institutions
Insurance companies
Private equity firms
Internal company departments
Audit companies
And so on..
Knowledge of both the specific sector or field and the language is paramount to an accurate, successful translation where ambiguity is not required. In order to provide the exceptional translation possible, we only utilize native-speaking, industry-trained linguists who have several years of experience in their selected sector. In this way, every client can be confident enough in every word we translate.
Case Studies
We are dedicated to
serve you all time
Secure your aim of global business expansion with the assistance of
our comprehensive and cost-effective financial language solutions.
Why Choose Us
Choosing TridIndia for Financial translation solutions can be a good decision
Our team possesses in-depth knowledge of translating financial and global trade language. Hence, we can translate anything right from SEC filings, financial reports to business correspondence and other documents in a variety of languages. We also give major attention to regulatory requirements and didn't provide wrong translation for any solutions. They follow local linguistic preferences, which is why most of our clients love and trust us.
Higher Quality & Accuracy Level
We ensure accurate translation for all types of documents and in different language pairs. Manage large and highly complex translation assignments with utmost ease.
Comprehensive Language Solutions
We are into translating all types of finance related papers since the last 15 years. Precisely convey the essence of original text meaning into the translated one.
Certified
Translation
We offer certified financial translation that is delivered by certified financial translators who ensure that the translated content is correct and accurate.
Native Expert
Translators
Our team is expert at translating into 3000+ language pairs (as per client's demands). Also, our dedicated project management support team at your service.
Easy Project
Consultation
We welcome our clients for project consultation with a sole motive to address their queries related to our services and regarding the quality as well as accuracy in the work.
Fastest Turnaround
Time
Ability to handle urgent requests with faster turnarounds. We deliver high quality translation even within shorter time-frames.
Realfact
The Unbeatable Financial Translation Master since 2002
Our financial translation service is performed by our talented translators who hold expertise in finance-related fields and are completely familiar with the jargon and terminology of various domains such as accountancy, insurance and banking.
Steps
Take some easy steps for Financial Translation Order
Our financial translation services are delivered with the help of our experts who are hand-picked by Tridindia based on your project so that you get exact translation in a timely manner. Our human solutions can handle large volumes of projects efficiently.
Contact us first
If you have queries regarding our services, contact us quickly.
Consult with Project Manager
Consult with our proficient project manager to understand much more regarding the process.
Place Your Order
Choose the language based on your project need.
Get Delivery On Time
We will make sure your project gets delivered on time.
FAQ
Frequently Asked Questions on Financial Translation
TridIndia Providing Certified Financial Translation Services in:
Ahmedabad NCR Bangalore Chandigarh Chennai Delhi Gurgaon Hyderabad Kolkata Lucknow Mumbai Noida Pune Ghaziabad Gurugram Surat Visakhapatnam Dubai Abu Dhabi Ajman Oman Uttar Pradesh Maharashtra Karnataka Tamil Nadu Telangana West Bengal Gujarat Madhya Pradesh Haryana Kerala Bihar Rajasthan Assam Odisha Punjab Andhra Pradesh Jammu and Kashmir Uttara khand Himachal Pradesh Jharkhand Goa Puducherry Manipur Chhattisgarh Meghalaya Andaman and Nicobar Islands United States Philippines United Kingdom Germany Canada China Australia Ukraine Nigeria Malaysia France Bangladesh United Arab Emirates Turkey Pakistan Indonesia Saudi Arabia Kenya Egypt Taiwan Russia Singapore Peru Italy Netherlands Spain Thailand South Africa Palestine Ireland Japan Vietnam Mexico Hong Kong Sri Lanka Nepal Finland Maldives Brazil Czech ia Iran Poland Switzerland South Korea Belgium Myanmar (Burma) Lebanon Uzbekistan Greece Kuwait Ghana Morocco Qatar Sweden Armenia Ethiopia Israel Kazakhstan Romania Tanzania Latvia Denmark Argentina Oman Venezuela Bulgaria Belarus Algeria Moldova Portugal El Salvador Jordan New Zealand Afghanistan Austria Bahrain Costa Rica Hungary Albania Azerbaijan Iraq Slovenia Somalia Tunisia Yemen Colombia Estonia Georgia Norway Serbia Brunei Chile Cameroon Honduras Croatia Jamaica Lithuania Mauritius Sudan Kosovo Bolivia Slovakia Senegal Uganda Bahamas Congo – Kinshasa Côte d'Ivoire Cape Verde Curaçao Ecuador Iceland Luxembourg Montenegro Macedonia (FYROM) Mongolia Malawi Panama Rwanda Syria Turkmenistan Zambia Angola Bosnia & Herzegovina Barbados Burkina Faso Bermuda Bhutan Central African Republic Congo – Brazzaville Cyprus Gabon Guernsey Gambia Guatemala Guam Haiti North Korea Liberia Lesotho Libya Malta Mozambique Sierra Leone Tajikistan Trinidad & Tobago Uruguay Samoa Zimbabwe UAE
Testimonial
With years of experience, we know what your industry needs for growth.
Through our industry knowledge and experience, we execute translation that will definitely profit your business.
"The best thing that I liked about TridIndia is their professionalism & promptness in delivering bulk projects within shorter time frame. Kudos to the team..!!"
"The best thing that I liked about TridIndia is their professionalism & promptness in delivering bulk projects within shorter time frame. Kudos to the team..!!"
"When you are in the technical industry, you know how difficult it is to communicate with your multilingual customers. But, TridIndia made this simple for us."