Arabic Translation Services
Do you want to aim Arabic-speaking regions or countries? If so then Arabic translation needs your attention. It would be a great opportunity for investors to expand their business if they can communicate in the Arabic language.
English to Arabic Translation Services
Arabic language is a popular language and has 422 million Arabic speakers worldwide. With so much huge speakers, the Arabic language is actually the fifth most spoken language on the planet. Currently, there are 25 countries where Arabic is an official language and the majority of them are located in the Middle East, Africa, and Western or Central Asia. This makes it important to get the English to Arabic translation for everyone who wants to communicate and establish operations in these regions.
When you are in need of high-quality English to Arabic-translation services, you must get with someone who has specific expertise and assures to offer the best translation. We are highly approached for English to Arabic translation solutions as our professional solutions at affordable rates suit everyone's needs. Our skilled translators maintain linguistic accuracy; especially with the Arabic language to make sure it is translated according to the right dialect.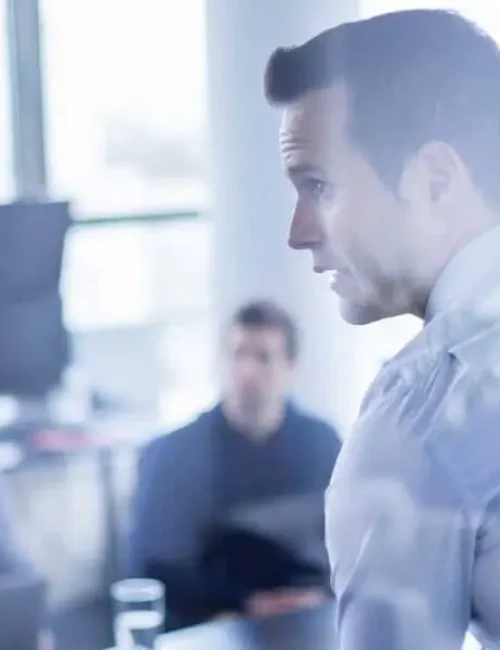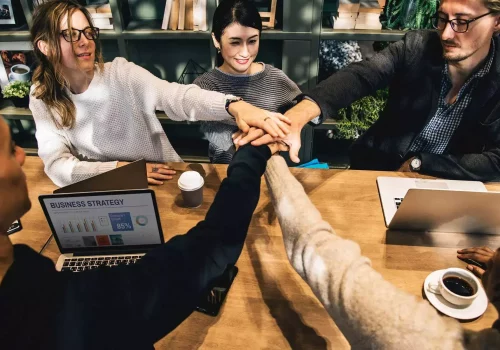 Get Certified Arabic Language Translators For Your Project
The reason that makes Tridindia stand out is our skilled translators who can provide accurate and quick translations. No matter how complex the translation project is, big international organizations trust us to get accurate English to Arabic translators to avoid any misunderstandings. Our translator understands the entire project's needs and does the relevant research needed to execute the translation into the Arabic language.
Also, our Arabic language translators are masters in their field of translation with years of translation experience and have great subject matter expertise. They are highly efficient and can work under short deadlines too. We can translate English to Arabic quickly, for any kind of project while fulfilling all criteria of accuracy and relevancy.
Arabic Translation Market
One of the major reasons for growing demand for Arabic translation is to allow global business growth and make it successful to reach out to the Arabic audience. The Arabic language has a broad reach and countries across the Middle East, East, and North Africa have a huge number of Arabic language speakers. When communicating to the audience or establishing businesses and its operations, businesses still consider language as a barrier that keeps them preventing to fully explore the potential of the market.
The Arab world is significantly known for global businesses that aim to grow in the sector of petroleum, tourism, textiles, and much more. Businesses that use the English language as a medium of communication are often led back by other businesses. Translating English to Arabic language plays an important role in bridging communication gaps and helping to serve in an effective way while being culturally and linguistically relevant.
When it comes to communication in the Arabic language, accurate translation is a must to get the best results. For this, several businesses are more than willing to spend on quality translators. Getting professional translators helps in better market catering to various business needs and helps to extend their global footprint into the untapped Middle East market with the best Arabic translation.
When it is about translating into Arabic language, it is not a straightforward task. Arabic languages are one of the historical languages with a rich linguistic tapestry of idioms, phrases, and cultural references. Given below are two major points to ensure the translations are accurate and resonate deeply.
High Complexity Level
The Arabic language has high complexity and this often makes the inexperienced translators feel confused. In Arabic, there are no capital letters and this creates confusion to know the context as well as the meaning. Thus, when it is about translating English into Arabic language, it is best to get with professional translators, who very well understand the Arabic language and its sounds to translate them to perfectly.
Understand Poetic Nature Of Language
The Arabic language is one of the poetic languages where it is highly used for literary phrases and metaphors. During translation into Arabic language, it is important to know the context and therefore, carry out an exact word-for-word translation approach to translate to make it able to express beautifully in Arabic language. Also, in this, there is a need to focus well on the dialects and ensure to deliver accurate Arabic translation that goes well with particular region dialects.
Arabic is a historical language and this is proved by the presence of Arabic literature taking back to 16 centuries ago. Arabic literature shows how the Arabic language actually began in the Arabian Peninsula. Arabic has multiple dialects and has evolved a lot and now carries unique linguistic characteristics. Nowadays, when you want to standardize written communication in the Arabic language, the Modern Standard Arabic (MSA) language dialect is used and it is the evolved version of classical Arabic. Below points describe the few interesting facts about the Arabic language:
✔ Arabic alphabet doesn't have alphabets in the writing system but follows an ajbad structure.

✔ Arabic language belongs to the Afroasiatic family covering the majority of the part of the Middle East and a large part of Africa.

✔ Due to its popularity, the Arabic language is one of the 6 languages of the UN.

✔ Arabic language pronunciation carries sounds that don't exist in other languages which is the common reason of occurring of challenges during translation.

✔ Arabic follows the RTL writing format. This means the Arabic text is read and written from right to left.
The Arabic language is one of the six languages of the United Nations also known as the language of the Qur'an. It is official language of 22 countries. With so many speakers of Arabic, it is interesting to go deep and know the history of the Arabic language and understand how it is one of the prominent languages in today's world.
The Arabic language started over 1,000 years ago and it emerged in the form of Classical Arabic. Classical Arabic is the Arabic language dialect of Mecca which is now Saudi Arabia. This language also stems from the Afro-Asiatic family and therefore, it is classified as a Semitic language. It is interesting to know that Arabic is the most widely spoken of all Semitic languages worldwide. Similar to the Sematic language, it includes non-concatenative morphology and the absence of vowels in the written script.
With time, the classical Arabic language evolved throughout history and spread across the North African and Iberian regions. After spreading to different regions, different regional dialects emerged that are now commonly used by Arabic speakers today for everyday communications and business operations. As of the latest, Modern Standard Arabic is a more simplified version of the Arabic language commonly used in books, newspapers, schools, and documentation.
Countries that speak Arabic
Arabic language covers a majority of area of Middle East and given below are the following countries where Arabic language is highly spoken:
| | | |
| --- | --- | --- |
| United Arab Emirates | Lebanon | Saudi Arabia |
| Sudan | Bahrain | Israel |
| Morocco | Algeria | Egypt |
| Libya | Somalia | Iraq |
| Mauritania | Syria | Chad |
| Jordan | Oman | Djibouti |
| United States | Tunisia | Comoros |
| Kuwait | Qatar | Yemen |
| Eritrea | | |
Country: Saudi Arabia
Capital: Riyadh
Population: 3.6 Crores
Monarchy: King Salman of Saudi Arabia
Currency: Saudi Riyal (SR)
GDP (ppp): 83,354.12 Crores USD
Unemployment: 8.5%
Government Type: Monarchy based on Islam
Industries: Well known for oil based industries.
The Arabic language has a huge history and there are around 30 modern types of Arabic language dialects you will get to know. However, below are the three main dialect groups classified in the Arabic language:
✔ Classical Arabic
✔ Modern Standard Arabic
✔ Colloquial Arabic (spoken Arabic)
Popular Arabic Translation Phrases
Given below table provides a better understanding of the commonly used English phrases and how they are spoken and translated into Arabic language:
| | | |
| --- | --- | --- |
| English Phrase | Arabic Phrase | Written In Arabic |
| Hello | As-salām 'alaykum | السلام عليكم |
| How are you? | Kayfa ḥālik | كيف حالك؟ |
| Thank you | Shukran | ﺷﻜﺮﺍﹰ |
| Beautiful | Jameela | جميل |
| Delicious | Lazeeza | لذيذ |
| Goodbye | Ma'a as-salāmah | مع السلامة |
Why You Should Invest in Arabic Translation Today?
With its origin in the Iron Age, Arabic is spoken by around 420 million people all across the world. Also, it is one of the most challenging languages for many companies to navigate. The most widely spoken of the Semitic group of language, it is also the 5th most prevalent language around the world. More than 20 countries in North Africa and the Middle East list it as an official tongue. According to the factors like economic output, speaker numbers, and significance in world diplomacy, the Power Language Index has Arabic in 5th place. And as per a report, the Arab-speaking UAE and Kuwait are two of the five richest nations in the world. Around 1.8 billion Muslims, in spite of their mother tongues, pray in classical Arabic every day. No other language is considered capable of conveying moral, deeply spiritual, and ethical expressions. There are around 12 million unique Arabic words, providing myriad ways to express one sentiment. Therefore, targeting such a huge population through reliable translation would be profitable.
Fastest professional Arabic translation services by 4000+ certified Arabic translators who offer accurate translation services in Arabic language for public, private, and government sectors. It has been several months when you launch a new product for Arabic customers, still not generating the expected leads? Do you know where you are lacking? No? It's okay! Just make sure whether you have provided your Arabic speaking customers with essential product information in their local language. Authentic translation of your safety guidelines, product labeling, and all content pertinent to your good will make potential consumers familiar about it. By using the crucial benefits of Arabic translation you can see a significant rise in your sales volume and customers base. More close and friendly your audiences will find your brand, more they'll like to engage with it. So, translation is a must.
Affordable Arabic Translation Services for Your Business
Arabic-speaking consumers hold a large portion of the global market potential for many consumer and industrial goods and services. Quality & affordable Arabic translation fills the gap and makes it possible to reach this specific population. Professional native Arabic translators are very talented in conveying your intended message in a manner it can be best received by the Arabic-speaking audience. Corporate communication departments invest in precise and clear brand messaging. Making sure that the prospective customer can relate to as well as clearly understand the intended meaning is vital. The perfect way to make sure they understand is to hire professional native translators who are also specialized in the subject matter of your industry.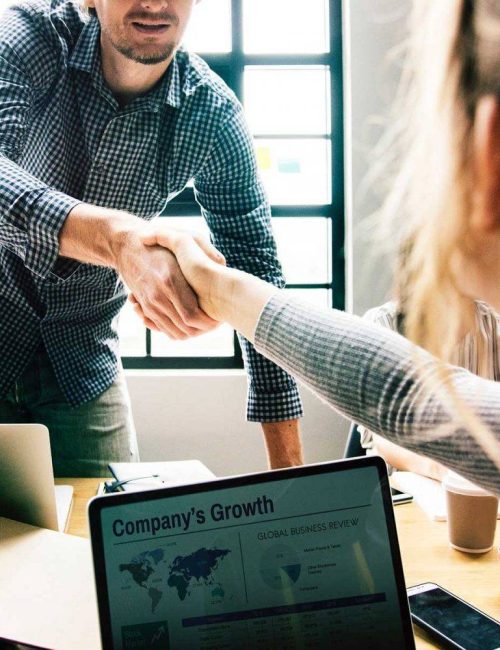 Need of Arabic Translation Services For Your Business Today
Translation is significantly important in the corporate world, especially those companies that work globally. Numbers of clients, customers, investors, and other people are involved that can understand multiple foreign languages. Translation is essential when target audience speaks a different language. It not only helps in avoiding miscommunication and misunderstanding, but also assist in more aspects. Some points that shows the major importance of Arabic translation are as follows –
Identify Market Potential
Accurately translating marketing content, documentation, and other material will increase the market potential. This is because it allows you to speak to the target market in the local language. You will be able to prepare an analysis of market research reports such as consumer segment, products demand, competition level, and lots more.
Better ROI
Translation is truly an ideal way to develop various revenue options. Even small businesses can also compete with other bigger companies by selling their products and services in different foreign languages. Once you generate more leads, your revenue will increase thereby providing you with a great return on investment.
Boost Sales
Providing relevant and comprehensible content to the target audience helps in achieving the marketing goals and improving sales volume. More relatable and meaningful is your content with foreign customers, more inclined they are to purchase your products or services. If the information is in multiple languages, non-English speakers would attract towards business offerings.
Reach Target Audience
It is now much easier to reach a wider audience through translation. Businesses can improve their client database by effectively communicating with foreign consumers in the language they can clearly understand. Translating a website also improves customer support by providing all information in the target lingo. Thereby, creating impressive brand visibility.
If you have to present a reputed brand image nationally and globally, then the translation is one of the best ways to accomplish this need. But, don't consider it as an added expense of your business rather a profit-boosting investment to compete against your rivals and grow at a wider scale. So, look for the reputed translation company that translates your website and all written information clearly and accurately.
We at Tridindia
Professional Arabic Translation For Documents
If your target audience is wide then you have to speak their native language. By using translation you can aim at potential new customers and maintain a long-lasting relationship with existing ones. By translating your site through quality written communication, you can speak to your audience appropriately persuading them to select you for their requirements no matter what their location is. Communication plays an important role in operating a business. You want your genuine customers to be clear about what you have to sell and they require to communicate efficiently with you about their needs as well as preferences so that you can make your products accordingly. If you are expanding your business globally then the translation should be of high quality.
Types Of Arabic Translation We Offer
Our team comprises of translators from a diverse background, linguistic skills, cultural expertise, and subject matter knowledge. Hence, we are fully able to translate all types of content whether it is a website, written paper, document, or others in varying file formats. Here is just an overview of some essential types of translation we provide into/from the Arabic language –
Arabic Contract Translation
Arabic Technical Translation
Arabic Literary Translation
Arabic Book Translation
Arabic Manual Translation
Arabic Patent Translation
Arabic Paper Translation
Arabic Media Translation
Arabic Powerpoint Translation
Arabic Subtitle Translation
Arabic Proposal Translation
Arabic Website Localization
Arabic Content Localization
and more..
This list is mentioned not to win your attention, but we have successfully worked for these types of translations in real time. A number of companies and individuals have met their business and personal goals by bridging communication gaps through our unmatched translating solutions.
Benefits of Outsourcing Arabic Translation Services to Us
We are highly recognized in the industry of translation for the timely completion of assignments with the essence of the original text in the translated file. We maintain the style, meaning, tone, and substance of the source content even after translation so that the target audience can understand the intended message. Serving satisfactorily for more than 15 years, we assure our clients the following benefits –
Data Privacy
We ensure confidentiality of all types of data. You can rest assured that your translation assignments are in the safe hands who protect your information.
Native Translator
We have a huge team of native Arabic translators who are specialized in different industries. They have enough knowledge to serve you the best.
Years Of Experience
We have more than 18 years of experience in this industry and hence know what companies need to step into a new market. We offer consistent translation at competitive rates.
Quality Control Systems
All members in our team such as project managers, translators, proofreaders, etc aim at providing an error-free translation. Thus, we use strict QC procedures.
Summarizing these points, we provide high-quality translated files with cultural relevancy and 100% confidentiality within stipulated time-frame. Our experts have a high level of skills and expertise required to translate the files, no matter how complex it is. When you encounter the need for some text or other formats of content to be translated at short notice, you may contact us.
Get in touch
Don't hesitate to contact us for inquiries!
Our truly professional translator is not just a linguist or bilingual. They have all of the essential skills and characteristics needed to translate your documents well. So, contact us now to avail our services at competitive rates.
Easy Project Consultation
Your Trusted
Arabic
Translation
Agency Online
As for the Arabic translation, one cannot neglect the fact that Arabic is a widely used language and the most spoken language across the world. There are around 186 million native speakers of Arabic all around the world. We deliver quality document translation that utilizes a network of potential translators that have expertise in the industry sectors and knowledge of the local culture. The highly sought-after form of Arabic translation is a technical translation and this needs a massive amount of skill to make sure your documents are appropriately translated. Our company utilizes particular technical terms and jargon in their sites, manuals, and brochures that need Arabic translations. With the help of translation, these jargon and terminologies can be turned into Arabic that can be understood by other people according to their locations. At our place, you can get:
Accuracy
Native Arabic translators
Quick Turnaround Time
Consistency
Every content piece goes through the translation process of cultural translation and this is an adaption of a service or product from any language to Arabic which makes sure complete consistency with the particular cultural, social, and legal needs of the target market. This is a massive help in overcoming past the language and culture barriers that surround the Arabic language. This translation is an essential step that goes beyond translation to deal with the usage of cultural and language nuances like differences in symbols, notational conventions, payment preferences, and color associations.
Our Experts
Arabic
Translators
Number of Arabic Language Speakers
Arabic is a language with more than 422 million people in the Arab world and is used by about 1.5 billion muslim. However, if you hear how the Arabic language is pronounced in various Arab countries, you may think that they are speaking various languages. Dialects may even differ within the same country. Besides connecting people all across the world, the internet is also responsible for global company growth as it enables companies to reach customers globally. Even if the web brings all these benefits to people, companies still consider language as a barrier that keeps them away from a great audience. Arabic translation plays a crucial role in filling communication gaps. It assists in bringing large groups of linguistically and culturally various individuals together, allowing them to communicate in a more efficient way.
Specialized Translation
Professional Arabic translation should be executed by professional translators that have education in the translation arena and experience in the industry for many years. These experts must be native in the language that the text is being translated into. Therefore, they could analyze the cultural differences and adjust the content as it was written in that language. For this very reason, attention to minor details is important when translating to and from the Arabic language. If you need an example, few words in Arabic can not be translated as a single word in English. It is also common to get more than some versions for the same source text. To translate such texts, you need trusted subject related expert as they are more capable to apply the appropriate terminology.
Case Studies
We are dedicated to
serve you all time
To remain competitive in today's global marketplace, companies must plan a growth
fuelled by professional Arabic translation designed to meet the needs of customers.
Why Choose Us
Choosing Tridindia for Arabic language solutions can be the best decision.
Do you have a business meeting with Arabic client? Do you have knowledge and experience working directly with Arabic-speaking people? No, then how would you prevent the communication errors that can result in a huge financial loss? Our native translators will help you to make the meeting a great event. By bridging communication gaps, you can better understand the points described in papers. You may choose us for the following reasons:
Higher Quality & Accuracy Level
Our team has professionals who make sure that each of the translation document is accurate as well as high-quality. We don't make any compromises in these two aspects.
Comprehensive Language Solutions
Our company offers comprehensive language solutions that assist you to step into the global market with ease. With knowledge and expertise, we can deliver all the work prominently.
Native Expert
Translators
Our team holds 150+ native expert translators who are well-experienced and have enough skills to provide you accurate and top-notch translation within the given time.
Certified Translation
We offer certified translation services that will surely help you with legal and medical purposes. Translation are done by our certified experts who have many years of experience.
Easy Project Consultation
We assure to provide easy project consultation so you don't have to invest much time in just consulting with our experts and can look after other major business work.
Fastest Turnaround Time
We deliver every translation project with the fastest turnaround time. With us, you don't have to face any delay in work. We make sure that we can provide everything within time.
Realfact
The Unbeatable Arabic Translation Master since 2002
Steps
Take some easy steps for Arabic Translation Order
If you don't want language differences to limit your business in English-speaking regions, then contact us today for translation. Be it a board meeting, sales meeting, business conference, or any other corporate events, you can call us for translating any types of documents or other file formats.
Contact us first
Call or mail us to tell us about your project.
Consult with Project Manager
Talk to our professional project manager regarding your project needs.
Place Your Order
Choose the type of language and service you want to hire.
Get Delivery On Time
Get the complete work within the give time.
FAQ
Frequently Asked Questions on Arabic Translation
TridIndia Providing Certified Arabic Translation Services in:
Ahmedabad NCR Chennai Delhi Hyderabad Pune Gurugram Surat Visakhapatnam Dubai Abu Dhabi Ajman Oman Uttar Pradesh Maharashtra Karnataka Tamil Nadu Telangana West Bengal Gujarat Madhya Pradesh Haryana Kerala Bihar Rajasthan Assam Odisha Punjab Andhra Pradesh Jammu and Kashmir Uttara khand Himachal Pradesh Jharkhand Goa Puducherry Manipur Chhattisgarh Meghalaya Andaman and Nicobar Islands United States Philippines United Kingdom Germany Canada China Australia Ukraine Nigeria Malaysia France Bangladesh United Arab Emirates Turkey Pakistan Indonesia Saudi Arabia Kenya Egypt Taiwan Russia Singapore Peru Italy Netherlands Spain Thailand South Africa Palestine Ireland Japan Vietnam Mexico Hong Kong Sri Lanka Nepal Finland Maldives Brazil Czech ia Iran Poland Switzerland South Korea Belgium Myanmar (Burma) Lebanon Uzbekistan Greece Kuwait Ghana Morocco Qatar Sweden Armenia Ethiopia Israel Kazakhstan Romania Tanzania Latvia Denmark Argentina Oman Venezuela Bulgaria Belarus Algeria Moldova Portugal El Salvador Jordan New Zealand Afghanistan Austria Bahrain Costa Rica Hungary Albania Azerbaijan Iraq Slovenia Somalia Tunisia Yemen Colombia Estonia Georgia Norway Serbia Brunei Chile Cameroon Honduras Croatia Jamaica Lithuania Mauritius Sudan Kosovo Bolivia Slovakia Senegal Uganda Bahamas Congo – Kinshasa Côte d'Ivoire Cape Verde Curaçao Ecuador Iceland Luxembourg Montenegro Macedonia (FYROM) Mongolia Malawi Panama Rwanda Syria Turkmenistan Zambia Angola Bosnia & Herzegovina Barbados Burkina Faso Bermuda Bhutan Central African Republic Congo – Brazzaville Cyprus Gabon Guernsey Gambia Guatemala Guam Haiti North Korea Liberia Lesotho Libya Malta Mozambique Sierra Leone Tajikistan Trinidad & Tobago Uruguay Samoa Zimbabwe UAE
Testimonial
With years of experience, we know what your industry needs for growth.
Through our industry knowledge and experience, we execute translation that will definitely profit your business.
"The best thing that I liked about TridIndia is their professionalism & promptness in delivering bulk projects within shorter time frame. Kudos to the team..!!"
"The best thing that I liked about TridIndia is their professionalism & promptness in delivering bulk projects within shorter time frame. Kudos to the team..!!"
"When you are in the technical industry, you know how difficult it is to communicate with your multilingual customers. But, TridIndia made this simple for us."