Dutch Translation Services
Want to expand your business and reach Dutch speakers across the world? If so, choose Dutch Translation services. Our proficient human translator will translate your niche-relevant content professionally and ensures it appeals to target audiences.
Why You Should Invest in Dutch Translation Today?
Are aware of the fact that Dutch is spoken by over 24 million people all across the globe? There are millions of speakers worldwide and this language is beautiful and also extraordinary. While Dutch is the easiest language for many English speakers but it has some challenges when it comes to translation. There are several Dutch words that are tricky. If you want to choose a Dutch translation agency then it is better to approach a professional agency. A successful translation agency has experts who are trained experienced and certified.
Fastest professional Dutch translation services by 4000+ certified Dutch translators who offer accurate translation services in the Dutch language for government, public and private sectors. Do you need a quality translation of your official content or advertising material to communicate with potential business partners or engage future Dutch customers respectively? No matter what is your main purpose, the translation could be your ideal option to interact with an individual or a large group of people by using their local language accurately. Dialects of this language vary across different regions in which it is spoken. Thus, it is significantly important to use translated content that is localized for specific audiences you want to reach. Our native Dutch human translators are highly experienced in providing a variety of translating solutions to allow clients to reach their global objectives.
English to Dutch Translation Services
The Dutch language is one of the official languages of Belgium and more than 60% of the population of Belgium is Dutch-speaking. Not only this, there are many more who use Dutch as a second language and understand Dutch words and phrases. When your business prefers to communicate in the English language, reaching out to serve huge Dutch language speakers won't be the best possible and there is a need to English to Dutch translation to allow better communication.
In the Dutch language, dialects of language vary across different regions and there is a need for expert translators who can assure to provide the best-translated content that is localized to connect well with specific Dutch audiences. Choosing us will assure you to get the best affordable Dutch translation. Our native Dutch translators can help you with the desired translation to meet your goals successfully.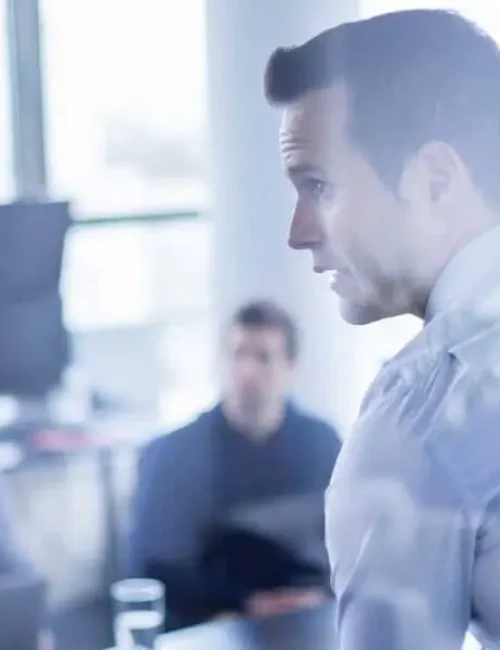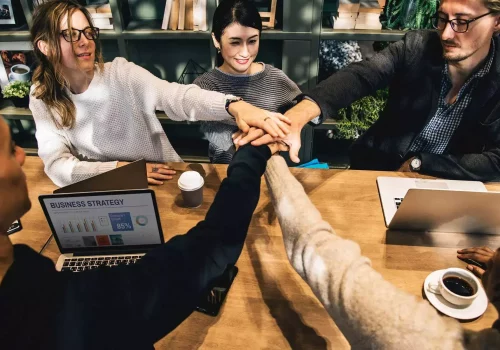 Get Certified Dutch Language Translators For Your Project
The Dutch language is different from the English language. Whether you talk about the verb system, tenses as comparable to the English language have major differences. However, the differences do not pose threat to the results if you get professional Dutch language translators. Tridindia is a one-stop solution for many global businesses who are thinking of expanding their linguistic horizons and using our Dutch translation will be the investment you won't regret.
We are certified Dutch translators who have gained a level of trust and our clients always love to collaborate with us whenever they need help. We ensure that the format and design are tailored perfectly as per new market so your business is able to function in Dutch language.
Being small in size, don't underestimate the small country Netherlands which is known for its entrepreneurship and trade. The Netherlands is a highly welcoming marketplace and generally pretty open to innovative start-ups. Several businesses that want to increase revenue by having access to new customers focus on ways to connect better with the Netherlands markets and its audience.
Several people who are non-Europeans need to understand the specific differences. The Dutch market generally consists of The Netherlands, Belgium, and other regions while being independent, Dutch Caribbean is part of The Netherlands that goes outside Europe. With strategic thinking and good knowledge of the Dutch market, using Dutch translation can allow us to seek major benefits.
One of the major benefits of seeking Dutch translation is to promote your business in regions where people prefer speaking the Dutch language. In fact, using Dutch translation can open doors to a number of business prospects and help you to see growth in increasing the customer base.
While translating into the Dutch language, there are several things that need to be kept in mind. This helps to deliver an accurate translation to ensure you connect with your audience in the most effective way. Given below are two major translation tips our translators follow:
Dealing with Compound Words
The Dutch language contains many compound words, and its usual text is longer than English on average. While translating into the Dutch language, it is important to understand the context of the source text and make sure to use the right compound words to keep the original meaning intact.
Using Formality
In the Dutch language, translators have to deal with both formal and informal forms. When it is about translating business or technical documents, translators go of the formal translation. For other situations, the translators use informal steps to ensure the translation delivers the message with the intended tone and in the most appropriate way.
Dutch is a very interesting language and in the 5th century, people spoke to each other in the earliest forms of Dutch. When seeking Dutch translation, it is important to dive into and know more about the Dutch language and its interesting facts:
✔ Dutch language has only 75% of words borrowed from other languages and the majority of them are from the French language.
✔ Most commonly known Dutch loanwords include cookie, drill, gherkin, cruise apartheid, bamboo, bazooka, blink, bluff, gin, and iceberg.
✔ Earlier, the Dutch language didn't have any spelling guide and in the years 1947 and 1996, the rule book came down for the Dutch language.
✔ The Dutch language is also called as Flemish or Netherlandic.
✔ Very few people are aware that the Afrikaans of South Africa is a derivation of Dutch that is mutually intelligible.
To know the origin story of the Dutch language, it is important to go back to the first century BC when the West Germanic language family emerged from the Proto-Germanic dialect. From here, the West Germanic dialect evolved into Old Frankish, and by the 6th and 7th centuries, it was highly spoken in the areas known as France, Germany, Belgium, and the Netherlands today.
With time, the Frankish language continued to develop and Old Low Franconian was simply known as Old Dutch. Linguists who have studied the Dutch language with great depth understand the regard the evolution of Old Dutch and how it developed at the primary stage of the Dutch language. Until 1150, the Middle Dutch had evolved a lot and a major change was in the vowel reduction and addition of new words.
However, Middle Dutch was not a single homogeneous language and it evolved further and saw a great change in its dialects. Depending on the region, there were four major dialect groups called Flemish, Brabantic, Hollandic, and Limburgic. Later in the 1800s, Belgium adopted the Dutch language standards and developed in the Netherlands.
Countries that speak Dutch
The Dutch language is ideally spoken in multiple countries but the countries with the majority of the Dutch speakers are the Netherlands, Belgium, and Suriname. However, using Dutch translation will not limit you to these markets. Given below are countries where Dutch translation can help you to see great results:
| | |
| --- | --- |
| Indonesia (Java and Bali) | Suriname |
| Belgium | Aruba |
| Canada | France |
| Netherlands Antilles | The Netherlands |
| Brazil | Germany |
| South Africa | United States |
Country: The Netherlands
Capital: Amsterdam
Population: 1.75 Crores
Parliamentary Constitutional Monarchy: Queen Máxima,
Current Prime Minister: Mark Rutte
Currency: Euro (Guilder was replaced by the Euro on January 1, 2002)
GDP (ppp): 1.01 lakh crores USD
Unemployment: 3.54%
Government Type: Parliamentary Constitutional Monarchy
Industries: Deals in engineering, agriculture, metal, microelectronics, manufacturing, electrical machinery and equipment, chemicals, aerospace, biotechnology, fishing, natural gas petroleum, construction, etc.
With time the language evolved and there are certain regions where the dialects differ however closely related to the Dutch language. Translators working on English to Dutch translation projects need to have great knowledge about the following Dutch language dialects:
| | |
| --- | --- |
| Flemish | Brabantic |
| Limburgish | Hollandic |
| Zealandic | South Geldric |
Popular Dutch Translation Phrases
Besides, the Netherlands, the Dutch language is highly spoken in Belgium and Flemish. It is also a part of the Belgium official language along with other languages including German and French. For English to Dutch translation, you'll need the assistance of a native Dutch speaker who understands the language and market well. Here are the most popular English phrases and their Dutch translations:
| | |
| --- | --- |
| English Phrase | Dutch Translated Phrase |
| Hello | Hallo |
| Goodbye | Doei |
| Thank you | Dankjewel |
| Good morning | Goedemorgen |
| How are you? | Hoe gaat het met je? |
| Merry Christmas! | Vrolijk kerstfeest! |
Affordable Dutch Translation Services for Your Business
While setting up in a new market you need to translate content into the customer's native language. It may be easy to choose machine-based translation but businesses that are serious about their growth choose human translation solutions. You can get affordable translation from a professional translation agency. This is a useful way to get an accurate translation without any mistakes, and errors. A professional Dutch translation agency understands your business goals and helps you in your expansion plans in a new market. With correct translation help, you can get the exposure. They provide translated content solutions that are affordable and quick.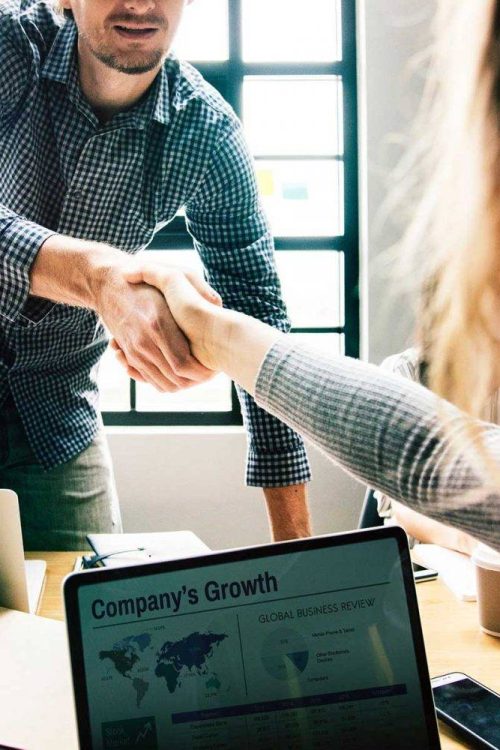 Need of Dutch Translation Services For Your Business Today
Customers don't prefer businesses that present their content in a language that they cannot understand. As soon as you decide to operate in Dutch-speaking areas, you need to translate your content. This will help the customers to notice and understand the content available on your website. Make language-friendly business content, using effective translation for business in Dutch that can help your customer to understand your business.
Identify Market Potential
When you want to launch your business in a new market, it is important to first focus on the market potential. This helps you get an idea of the scope of business. To get into the Dutch market, translate your marketing materials, and other documents into the Dutch language.
Better ROI
Businesses always focus on the ROI and try all ways to improve it. The right strategies along with accurate Dutch translation can help you increase your sales. Hence, the agency provides the best translation that your business needs to see your business grow.
Boost Sales
When a business operates in a new market, its focus is to increase sales automatically. Translation can help your business to operate in a new market successfully. The translation is easier to convey your thoughts and boosts the chances of sales.
Reach Target Audience
To expand in a new market, translation is the best way to connect with the target audience. Communication between customer and business is important and translation helps the business to reach and communicate with the target audience.
Professional translators are all about providing accurate translations and they will make you understand what does translation mean in business growth. The process involves converting the message into a different language. The experts know the right words, formats, and references to provide content that can make more sense to your target audience.
We at Tridindia
Professional Dutch Translation For Documents
The business can achieve everything in a new market by acquiring professional translation solutions. These professionals understand the needs of global customers in terms of the content type and how the words should be framed. When content is translated by companies from popular translation industry, it is done in a way that the customers suit them, they feel comfortable with the company. In the process, sales revenue can increase. The customers can also tell other people about the business.
Types Of Dutch Translation We Offer
Maintaining proper communication with customers is important. When you want to communicate with new customers, it is better to use different types of language translation solutions to build better customer relationships. If the majority of Dutch-speaking people don't speak English, it is better to make your business operate in Dutch. Given are some professional translation solutions for a desired level of quality.
Dutch Website Translation
Dutch Document Translation
Dutch Contract Translation
Dutch Technical Translation
Dutch Legal Translation
Dutch Literary Translation
Dutch Book Translation
Dutch Manual Translation
Dutch Patent Translation
Dutch Paper Translation
Dutch Media Translation
Dutch Medical Translation
Dutch Powerpoint Translation
Dutch Subtitle Translation
Dutch Proposal Translation
Dutch Website Localization
Dutch Content Localization
And Many More…
There is a major importance of translation in todays world. Businesses try to extend their operations to a new place and to engage new clients it is good to get a better translation. When customers understand the business in their language, they feel comfortable getting in touch with the business. Whatever the translation type, getting a professional translation can make the business prosper.
Benefits of Outsourcing Dutch Translation Services to Us
Translation provides the best opportunity for each business to explore new markets. Getting quality translated material is the key to excelling in a new market. With actual benefits of dutch translation, your business will be able to communicate clearly and there will be no embarrassment with translated materials. Experts translated content has fewer errors and is not culturally offensive.
Data Privacy
We always ensure to provide security of our customer's data. All the outsourcing is done with complete privacy and everything is kept confidential.
Culturally Relevant
While providing translated content, our experts keep in mind the cultural preferences of the Dutch audience. This helps your business to avoid any kind of misunderstanding.
Quality Control Systems
Accurate translations are only possible when they are completed with QC stages. The steps include some parameters to provide quality translations.
Native Translator
We have native Dutch translators, who are experienced and professional to provide the best-translated content industry.
Years Of Experience
Businesses need to have clear communications with their customers. We have experts that have experience in providing the best-translated content that is culturally relevant.
Faster TAT
We are a professional translation agency that assures delivery of the project with a fast TAT. For every kind of project, we complete them in the shortest duration possible.
Your business communication depends on proper translations that help to get the desired results. You need to make sure to invest in accurate translation services for marketing. This will ensure your business doesn't operate with limited capacities.'
Get in touch
Don't hesitate to contact us for inquiries!
The translation is a probability game for the correct context of a word, get the accurate translation from a translation expert agency.
Easy Project Consultation
Your Trusted
Dutch
Translation
Agency Online
When you need to get the content translated in a way that makes your customers easy to understand, choosing a professional translation is important. The faultless document translation will make them feel comfortable with the company. When you get in touch with a professional translation agency, the sales revenue automatically increases. The customers will know about you and will promote your business. This will increase the client base and your business will get well established and identified among the new customers. Translation will help to increase your brand visibility in the Dutch market.
Industry expertise
Cost-effective solutions
Certification standard work
High accuracy
It is better to choose only professional Dutch translators for marketing or premium manufacturing translation to make your business stand above the competitive environment. Whatever the kind of translation, experts know well how to provide content that is 100% accurate and relatable.
Our Experts
Dutch
Translators
Number of Dutch Language Speakers
Dutch is the official language of one of the wealthiest nations, the Netherlands. There are more Dutch languages speaking areas and this language also has official status in Belgium. To see your business grow among the Dutch audience, then you need to approach a professional translation company offering credible industrial manufacturing translation. Professional translators know to provide the exact words that fit perfectly with regard to the original language. They can better understand the cultural inclination of the clients.
Contextually Relevant
It is necessary to translate your content into the Dutch language. As soon as Dutch-speaking people realize that your information is tailored to their language, they will look for the effort you have put to reach them. People perceive the brand that is directly related to the language the audience speaks. The professional agency will make sure your core brand messages and values reach the audience.
The translation is the only way to engage your audience and make them remember your business. Get professional translation at affordable rates and see your business grow.
Get in Touch
We are dedicated to
serve you all time
Ensure to communicate with the Dutch audience with the
exact words by using professional translation solutions.
Why Choose Us
Choosing Tridindia for Dutch language solutions can be the best decision.
Businesses work best when everything is accurate and precise. While communicating with a new audience, a simple misunderstanding can cause your business problems. When the customers aren't sure about your business, they might not feel eager to engage with your business. For this, choosing a professional translation agency that can handle common translation challenges is important.
Higher Quality & Accuracy Level
You can't afford to make unclear customers. With the best and accurate translation, you can make the information available in their language.
Comprehensive Language Solutions
Getting automated translation can reduce customer engagement with your brand and lower your sales. Get a comprehensive language translation from the best agency.
Certified
Translation
Only a professional agency can provide you with the translation that can help your business to grow. Get certified translations for every type of information from the experts.
Native Expert
Translators
The professional agency has native expert translators of the Dutch language to provide you with translation solutions that are more accurate.
Easy Project
Consultation
Translation of projects is a very responsible task. It is better to get a project consultation to tell your requirement in a better way.
Fastest Turnaround
Time
No delay is accepted when it is about the growth of the business. The professional translation agency assures to provide a quick TAT.
Realfact
The Unbeatable Dutch Translation Master since 2002
No matter in which markets you're in and where you want to be the leader. Using translation solutions from a professional agency can help you to achieve what you want.
Steps
Take some easy steps for Dutch Translation Order
Make your business communicate with clients in their language. Get your content translated into their language and attract more customers.
Contact us first
Contact the agency and discuss the project
Consult with Project Manager
Know about the strategies of the project manager
Place Your Order
Choose the required solution for your business
Get Delivery On Time
Expect accurate translation within the deadline
FAQ
Frequently Asked Questions on Dutch Translation
TridIndia Providing Certified Dutch Translation Services in:
Ahmedabad NCR Chandigarh Delhi Hyderabad Lucknow Gurugram Surat Visakhapatnam Dubai Abu Dhabi Ajman Oman Uttar Pradesh Maharashtra Karnataka Tamil Nadu Telangana West Bengal Gujarat Madhya Pradesh Haryana Kerala Bihar Rajasthan Assam Odisha Punjab Andhra Pradesh Jammu and Kashmir Uttara khand Himachal Pradesh Jharkhand Goa Puducherry Manipur Chhattisgarh Meghalaya Andaman and Nicobar Islands United States Philippines United Kingdom Germany Canada China Australia Ukraine Nigeria Malaysia France Bangladesh United Arab Emirates Turkey Pakistan Indonesia Saudi Arabia Kenya Egypt Taiwan Russia Singapore Peru Italy Netherlands Spain Thailand South Africa Palestine Ireland Japan Vietnam Mexico Hong Kong Sri Lanka Nepal Finland Maldives Brazil Czech ia Iran Poland Switzerland South Korea Belgium Myanmar (Burma) Lebanon Uzbekistan Greece Kuwait Ghana Morocco Qatar Sweden Armenia Ethiopia Israel Kazakhstan Romania Tanzania Latvia Denmark Argentina Oman Venezuela Bulgaria Belarus Algeria Moldova Portugal El Salvador Jordan New Zealand Afghanistan Austria Bahrain Costa Rica Hungary Albania Azerbaijan Iraq Slovenia Somalia Tunisia Yemen Colombia Estonia Georgia Norway Serbia Brunei Chile Cameroon Honduras Croatia Jamaica Lithuania Mauritius Sudan Kosovo Bolivia Slovakia Senegal Uganda Bahamas Congo – Kinshasa Côte d'Ivoire Cape Verde Curaçao Ecuador Iceland Luxembourg Montenegro Macedonia (FYROM) Mongolia Malawi Panama Rwanda Syria Turkmenistan Zambia Angola Bosnia & Herzegovina Barbados Burkina Faso Bermuda Bhutan Central African Republic Congo – Brazzaville Cyprus Gabon Guernsey Gambia Guatemala Guam Haiti North Korea Liberia Lesotho Libya Malta Mozambique Sierra Leone Tajikistan Trinidad & Tobago Uruguay Samoa Zimbabwe UAE
Testimonial
With years of experience, we know what your industry needs for growth.
Through our industry knowledge and experience, we execute translation that will definitely profit your business.
"The best thing that I liked about TridIndia is their professionalism & promptness in delivering bulk projects within shorter time frame. Kudos to the team..!!"
"The best thing that I liked about TridIndia is their professionalism & promptness in delivering bulk projects within shorter time frame. Kudos to the team..!!"
"When you are in the technical industry, you know how difficult it is to communicate with your multilingual customers. But, TridIndia made this simple for us."