Marketing Translation Services
Introduce your products and services in the target market in the language of your target audiences with the help of impactful Marketing translation draws prospective clients leading to an increase in lead generation and also in the sale of your products.
Why You Should Invest in Marketing Translation Today?
As per the large-scale behavioral study in 2014, it is shown that 75% of customers are more likely to purchase products from websites accessible in their native language. Translating your website in the native languages of the consumers enables you to reach 80% of the online buying power globally. If you go for the reliable translation, audience will see your business putting its efforts into marketing the solutions. This will help them to trust your solutions always.
Fastest professional marketing translation services by 4000+ certified marketing translators who offer accurate marketing translation in 200+ languages for government, public and private sectors. Marketing content is the first interaction of business and client. To make this content leave a long-lasting impression on potential customers that influence their decision, it is necessary to present the information in a manner they can understand. There are various benefits of translation as it helps in carefully present the marketing solutions. This help to promote your products or services and their best features to the targeted audience and leave them to know more. This is why more and more marketers today take care of translating their marketing strategies when planning to reach the global marketplace.
Affordable Marketing Translation Services for Your Business
You know that good marketing copy sells, whether you are helping your clients to engage through product brochures, website content, videos or even social media you have to communicate your brand values in the most effective way to your audience. But before you choose translation solution, you must evaluate is translation affordable as only professionals and affordable solutions can help you in the best way. To draw consumers, educate users and sell products, brands have to be accessible in the local language, it jumps back to that amazing marketing concept "think global, act local" and it works because your consumers see you value them sufficiently to communicate with them in their language. That is the main phrase "their language". Cultural preferences as well as local traditions mustn't be just understood but considered at the point of translation to prevent any damaging pitfalls.
Tridindia has a good reputation for exceptional translations of marketing materials and the key to our success is our team of professional linguists. We have a network of expert native speakers who cannot just know the nuances of the local language as well as culture, they are passionate about providing your brand values to your target audience. We take the time to know your requirements in depth we can assign your project to the right linguist for your business factoring in dialect, the industry as well as your brand voice.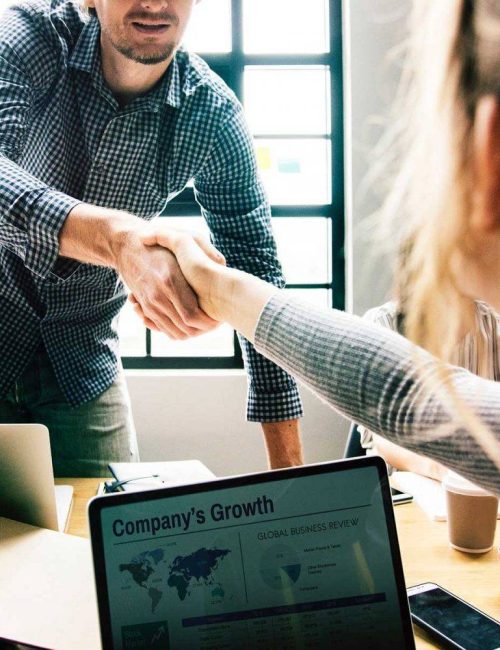 Need of Marketing Translation Services For Your Business Today
Inter-connectivity between global businesses and countries is increasing day by day, and you need to know about different types of translation I need to launch your solutions in the global market. This is the reason why translating marketing materials has become so important for the business owners. Your buyer, stakeholders or clients may not understand the language of your source documents. Hence, to make communications smoother, translation is really important.
Penetrate New Market
In today's international business world, where global trade flows are continuously expanding, companies are gaining unparalleled growth and success. To make sure that you better understand the targeted market potential; and your promotional documents, advertising material, and strategies are understood effectively in other markets, translation is significantly important.
Reach Target Audience:
There are many companies scratching their marketing campaigns due to miscommunication or cultural misuse of words and sometimes due to frequent lost in translation. Professional translation helps in eliminating communication & language barriers and conveying a marketing message that rings the same as you wish. Customers will more likely to interact with you when find that you use their language.
Create Reputation
Translation can also strengthen the identity of a brand or a company on a worldwide level and maintain its uniqueness. This is because marketing material not only supposed to deliver a specific message, but also persuade customers to trust your brand. If you don't want communication errors to create disastrous effects on your company's image, then avail translation benefits.
Better ROI
In order to boost your purchasing and profitability, you will have to reach the true buyer of your products, that is where translation actually helps. Immediate reach to the targeted audience helps in saving the cost of additional promotional activities or marketing campaign, thereby providing you with a better return on investment.
Translation serves as a bridge to enter the global market and help the companies to transcend the linguistic and cultural barriers – that are otherwise difficult or sometimes impossible to transcend. Thus, big business exactly knows what does translation mean to skillfully communicate your key message or brand to the targeted audience. In this, it is essential to let professionally trained experts translate the content in a way that reflects the stylistic preferences and culture of the audience.
Types of Makreting Translation We Offer
Marketing materials are diverse in nature and there is need to understand globalization and translation to grow on big level. Hence, we boast of an experienced and dexterous translators' team, which delivers avant-garde translation to make your business solutions more globalized. Some of them are mentioned below:
Direct Marketing Materials
Brochure
Product Manual
Market Research Reports
Website
Annual Reports
Catalogue
Advertising Materials
Email Marketing Templates
Multimedia Marketing Content
Sales Presentation
Sales Copy
Ad Copy
Digital & Social Media Content
Mass Media
Voice Scripts
Branded Contents
Tagline or Slogans
Press Release
Web Banner Ads
Direct Response Promotions
Newsletter Campaigns
Case Studies
Google AdWords
Whitepapers
And so on…
When you go to unprofessional for urgent translation, you may get wrong translation. However, we are known to provide accurate translation for marketing materials, strategies, or other types of content. Our translators have rich experience in translating for a variety of marketing departments and agencies.
Why Choose Us
Choosing Tridindia to Get Impactful Marketing Translation
When you are looking for translation, there is need to get with the professionals that know translation quality standards. It is always better to check out all the features and attributes of each of the option and choose the one that fits to your requirements. Keeping this in mind, we have mentioned some of our major features that will help you understand that we are better than the similar businesses in the market –
Higher Quality & Accuracy Level
We are continuously working on developing and using advanced quality control systems that provide an error-free and acceptable translated copy.
Comprehensive Language Solutions
To ensure clear and effective written communication between you and your target customers, we provide comprehensive language solutions.
Certified Translation
Services
We provide certified translation with an aim to help you achieve your goal of business expansion with the help of a certified translator.
Native Expert Translators
We put together a team of native translators who consider the linguistic and cultural differences while converting the work from one language to another.
Easy Project Consultation
To hear your concerns regarding your project and to clear your doubts about our services, we conduct easy project consultation for discussion.
Fastest Turnaround Time
Get started with translation, in order to inform and attract new customers and sell your products and services in huge amount. Just give us a quick call to explain to us about your project.
We Offer Marketing Translation For The Following Languages
If you get with cheap translation solutions, they may fail to deal with major translation challenges. Our professionals focus is not only on providing you the great value for money, but we also consider the ways to connect you with the multilingual audience. Backed by an experienced team of native translators, we translate in numerous languages including the following –
Gujarati Marketing Translation
Kannada Marketing Translation
Punjabi Marketing Translation
Malayalam Marketing Translation
Marathi Marketing Translation
Bengali Marketing Translation
Urdu Marketing Translation
German Marketing Translation
Spanish Marketing Translation
French Marketing Translation
Japanese Marketing Translation
Chinese Marketing Translation
Arabic Marketing Translation
Korean Marketing Translation
Dutch Marketing Translation
Turkish Marketing Translation
And More..
We specialize in translating to or from these languages and many more within the supposed time duration and budgetary constraint. We rest assure that your original message reaches to the targeted audience with the same meaning even after translation.
Get in touch
Don't hesitate to contact us for inquiries!
Our company has earned a reputation as the most trustworthy and fastest translating solutions provider available across the world. All translations are performed by qualified experts locally situated in various countries.
Easy Project Consultation
Steps
Take Simple Steps for Marketing Translation Order
If you want to have the same impact on your foreign marketing material in the same language as of the source language, translation is essential along with considering local lingo, culture, and society. There are several benefits of professional translator as they follow proper translation. To get best translation, follow the steps to take up our services:
Contact us first
Call us to get in touch with our expert if you want to know about our service.
Consult with Project Manager
Our project manager will explain to you about our service in-depth if you consult with him/her.
Place Your Order
Place an order for the type of marketing translation you want.
Get Delivery On Time
We will deliver the translated document within the deadline given by you.
Case Studies
We are dedicated to
serve you all time
Translation by native speakers ensures accuracy and consistency across all projects. Hire us to handle your project on-budget and on-time to delivery quality.
Testimonial
With years of experience, we know what your industry needs for growth.
We guarantee the most effective services and correct solutions to your each and every query. Since 2002, we have been serving clients to translate their Ecommerce material in different languages.
"The best thing that I liked about TridIndia is their professionalism & promptness in delivering bulk projects within shorter time frame. Kudos to the team..!!"
"The best thing that I liked about TridIndia is their professionalism & promptness in delivering bulk projects within shorter time frame. Kudos to the team..!!"
"When you are in the technical industry, you know how difficult it is to communicate with your multilingual customers. But, TridIndia made this simple for us."
Funfact
The Unbeatable Marketing Translation Master Since 2002
We have worked for (and are still working for) a number of organizations in India and abroad, which require quality and instant translations for their diverse range of marketing materials. We have all industry-specialized and experienced translators who make sure the success of your project no matter what the size is.
TridIndia Providing Certified Marketing Translation Services in:
Ahmedabad NCR Bangalore Chandigarh Chennai Delhi Gurgaon Hyderabad Kolkata Lucknow Mumbai Noida Pune Ghaziabad Gurugram Surat Visakhapatnam Dubai Abu Dhabi Ajman Oman Uttar Pradesh Maharashtra Karnataka Tamil Nadu Telangana West Bengal Gujarat Madhya Pradesh Haryana Kerala Bihar Rajasthan Assam Odisha Punjab Andhra Pradesh Jammu and Kashmir Uttara khand Himachal Pradesh Jharkhand Goa Puducherry Manipur Chhattisgarh Meghalaya Andaman and Nicobar Islands United States Philippines United Kingdom Germany Canada China Australia Ukraine Nigeria Malaysia France Bangladesh United Arab Emirates Turkey Pakistan Indonesia Saudi Arabia Kenya Egypt Taiwan Russia Singapore Peru Italy Netherlands Spain Thailand South Africa Palestine Ireland Japan Vietnam Mexico Hong Kong Sri Lanka Nepal Finland Maldives Brazil Czech ia Iran Poland Switzerland South Korea Belgium Myanmar (Burma) Lebanon Uzbekistan Greece Kuwait Ghana Morocco Qatar Sweden Armenia Ethiopia Israel Kazakhstan Romania Tanzania Latvia Denmark Argentina Oman Venezuela Bulgaria Belarus Algeria Moldova Portugal El Salvador Jordan New Zealand Afghanistan Austria Bahrain Costa Rica Hungary Albania Azerbaijan Iraq Slovenia Somalia Tunisia Yemen Colombia Estonia Georgia Norway Serbia Brunei Chile Cameroon Honduras Croatia Jamaica Lithuania Mauritius Sudan Kosovo Bolivia Slovakia Senegal Uganda Bahamas Congo – Kinshasa Côte d'Ivoire Cape Verde Curaçao Ecuador Iceland Luxembourg Montenegro Macedonia (FYROM) Mongolia Malawi Panama Rwanda Syria Turkmenistan Zambia Angola Bosnia & Herzegovina Barbados Burkina Faso Bermuda Bhutan Central African Republic Congo – Brazzaville Cyprus Gabon Guernsey Gambia Guatemala Guam Haiti North Korea Liberia Lesotho Libya Malta Mozambique Sierra Leone Tajikistan Trinidad & Tobago Uruguay Samoa Zimbabwe UAE