Chinese Translation Services
Do you want to enter a large market like China? If so then Chinese translation services is vital for you. To add Chinese native speakers to your customer base, you need to convey your business information in their native language. Chinese Translation will help you expand your clientele base and generate more profits.
English to Chinese Translation Services
China's market has fully opened its door for foreign businesses to establish operations. Despite English and Chinese being extremely popular languages, however, the businesses that use the Chinese language are able to see great growth. Using English to Chinese translation services is highly beneficial and this helps businesses to not face any challenges and avoid great misunderstandings.
Dealing with Chinese languages and their dialects is difficult as most of them are often not mutually intelligible. We are here to help you with professional Chinese translation solutions that allow the message to get perfectly translated to make it resonate with the intended audience. We have native language translators who have a firm grasp of the Chinese language and its dialects and ensure to deliver the true translation without any loss of meaning in the translations.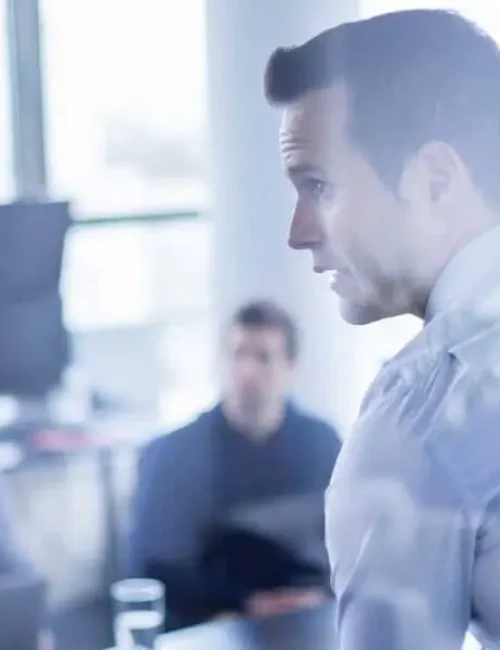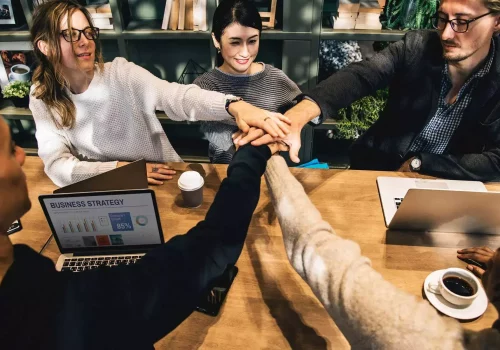 Get Certified Chinese Language Translators For Your Project
Businessmen across the world irrespective of their field, always try to establish solutions in new markets. Using Tridindia, Chinese translation solutions makes it easy for businesses to succeed in the Chinese-speaking regions, and have a huge opportunity to prosper in Chinese speaking market. We have skilled translators in our team who comes with great years of experience in translation and have subject matter expertise.
Our professional translators come with great expertise in specific industries and understand subject areas. Also, our Chinese language translators are native language experts and understand the language to ensure to deliver error-free translations. With us, you'll be working with translators who come with expertise and help businesses to be relevant and expand Chinese markets while navigating cultural differences easily.
Chinese Translation Market
China is playing an important role in the world economy. It is considered one of the world's fastest-growing countries and is considered the 10th largest exporter. Also, China is an important recipient of international aid and an important borrower in global capital markets. The connection between the world and China is evolving and changing day by day.
China is experiencing growth according to resource-intensive exports, manufacturing, and affordable labor has widely reached their limits and ultimately lead to social, economic, and environmental imbalances as well. Decreasing their imbalances needs shifts in the format of the economy starting from low-end manufacturing to higher-end manufacturing and solutions.
The region has brought various things to the world. Starting from the team to the way people make clothes, it has taught people different things. A very essential element of Chinese culture is its multiple languages. Alike countries, languages are also known for their history. Using Chinese translation can lead your business to see better engagement and also bring in increased sales, brand loyalty, and a competitive advantage in the global marketplace.
Chinese translation is difficult and the correct rules and grammar should be cohered to. Listed below are some essential tips that need to keep in mind while doing Chinese to the English language or consistent English to Chinese language translation.  
Traditional vs Simplified Chinese
There are two different versions of written Chinese, Traditional and Simplified. Although this really sounds confusing it is important for the translators to decide which form of the language to use based on the target market. However, Simplified Chinese is predominantly used in Mainland whereas Traditional Chinese is primarily used in Taiwan and Hong Kong.
Lack of Verb Conjugation
One of the major things that make the Chinese language challenging is the great complexity of dealing with the tenses in the English language. The Chinese language doesn't have any tenses in Chinese and this makes it really challenging for translators to describe moments with respect to the time. There are only tones in the Chinese language and translator has to work on to determine the period in time.
Chinese is considered to be one of the world languages that have over a billion speakers. It is the most widely used native language on the planet has around 900 million native speakers and more learning Chinese as their second language. Here are interesting Chinese language facts that you should know.
✔ Nearly 1.2 billion people in the entire world, speak Chinese as their first language.
✔ Chinese is known to be the first language that was written in Latin alphabet by Western Christian missionaries.
✔ The written and spoken varieties of the Chinese language exhibits a drastic difference between the two.
✔ Local varieties of Chinese are classified into 7 dialect sections, viz. Mandarin, Wu, Gan, Min, Hakka, Xiang and Yue.
✔ Chinese has simple grammar with no genders, no plurals, no verb conjugations, not even punctuation. 
✔ Chinese language is more than 3,000 Years old language.
✔ Chinese characters are said to date back to the characters carved into animal bones and turtle shells.
✔ In the Chinese language, there are two characters.
The origin of the Chinese language is not found yet, but professionals believe that the modern Chinese forms were taken from two different languages. These languages come from Sino-Tibetan styles. Records from ancient times only provide sounds of the languages, not the written records and this makes it very difficult to confirm if the Chinese actually came from these predecessors. As the country is evolving, different types of Chinese language are being introduced and people nowadays are showing interest in efficiently know about Chinese language.
The Chinese refer to their language and themselves, as Han which came from the Han dynasty (202 BC-AD 220). Han Chinese is hence different from the non-Han minority languages spoken in China. There are around 50 of these languages (like Russian, Mongolian, Tibetan, Korean, Uighur, and Kazakh), spoken by 6% of the population.
There are many versions of this language which is related to the location or region of people. It was not till the people's Republic of China announced that their education system will only teach Mandarin so that there forms a unified language for the country. Unfortunately, comprehension of the language was really poor and only 11% of people in non-Mandarin areas understood the modern Chinese language. To bring in more literacy, a new form of the Chinese written language that uses simplified characters was established in 1949 as Simplified Chinese.
Countries that speak Chinese
Chinese language holds a history of around 6,000 years and people still have great fascination with the Chinese language. Chinese Mandarin language holds a prominent position today and it is said to hold a great position in the future. It will continue to be the most spoken native language and it is predicted to increase 27% in the number of speakers by 2050. Given below are countries where you can also find Chinese language speakers:
| | |
| --- | --- |
| United Kingdom | Canada |
| Malaysia (Peninsular) | Brunei |
| Laos | United States |
| China | Mauritius |
| Singapore | Mozambique |
| Russian Federation | Libya |
| Zambia | Viet Nam |
| Indonesia (Java and Bali) | Mongolia |
| Philippines | Taiwan |
| Thailand | Cambodia |
Country: People's Republic of China
Capital: Beijing
Population: 141.24 Crores
Communist: President Xi Jinping
Currency: Renminbi
GDP (ppp): 17.73 lakh crores USD
Unemployment: 5.3%
Government Type: Communist
Industries: China industry deals highly in production of steel, cement, coal, farm-use chemical fertilizer, etc. It is performing really well in other sectors such as information technology, mining, manufacturing, toys, textiles, shipbuilding, consumer products, iron and steel and construction. You can also find China as a leading player in the power industries such as thermal, nuclear, solar, and hydro.
There are many varieties of Chinese, but it is mostly considered that there are within 7 and 13. Mandarin is the most common dialect and has 960 million speakers. It is based on the Beijing dialect and is often spoken in southwestern and northern China. Mandarin is the official and standard state language of China, Taiwan. Also, it is considered to be one of the official languages of Singapore. Given below are Chinese language dialects spoken in different regions:
| | |
| --- | --- |
| Hsiang (Hunan) | Highly spoken in South central region, in Hunan |
| Hakka | Widely spoken especially in between Fujian and Guangxi. |
| Mandarin | A wide range of dialects in the northern, central, and western regions. North Mandarin, as found in Beijing, is the basis of the modern standard language. |
| Kan | Shanxi and south-west Hebei. |
| Southern Min | Min (The south-east, mainly in parts of Zhejiang, Nan) Fujian, Hainan Island and Taiwan |
| Northern Min | Min (The north-west Fujian Pei.) |
| Wu | Spoken in the parts of Anhui, Zhejians, and Jiangsu. |
Popular Chinese Translation Phrases
China recognizes about 292 different languages/ dialects of the Chinese language. Geographically, Mandarin Chinese is most popularly spoken in the north and regions of the southwest and it is also one of six official languages of the United Nations. The people moving to Chinese-speaking regions are fascinated to communicate in Chinese language and given below are Chinese translation for common English phrases:
| | |
| --- | --- |
| English Phrase | Chinese Translated Phrase |
| You're welcome | Bù kèqì |
| Good luck | Zhù nǐ hǎo yùn |
| Hello | Nǐhǎo |
| Good morning | Zǎo |
| My name is… | Wǒ jiào |
| Thank you | Xièxiè |
| Goodnight | Wǎn'ān |
Why You Should Invest in Chinese Translation Today?
In a survey, it has been observed that more than 1.5 billion Chinese living in China alone. More than millions are spread around the globe for permanent settlement or say business purposes. This survey has rapidly increased the significance of the Chinese language for communication. In fact, many Indians are preferring to learn the Chinese language for their business growth in China. Although Mandarin is the official language of China, the company still uses Chinese for business communication. The power to communicate to around 1 billion individuals has great value in the business arena. Companies all across the world are striving hard to enter into the Chinese marketplace, and you will immediately differentiate yourself if you can provide your brand information in Chinese.
Fastest professional Chinese translation services by 4000+ certified Chinese translators who offer accurate translation services in the Chinese language for government, public and private sectors. Are you ready to take your business to the growing markets of the Chinese-speaking regions? Have you researched about the target market and its citizens to determine who is your potential audience, what they demand, who is your actual competitor, and other things? Are language differences preventing you from taking one step forward? You need translation to overcome these barriers and meet your objective. Native translators are fully trained to make sure clear communication between you and people who want to reach even in highly stressful situations. If you're looking for eminent Chinese translation companies that can help you with complete translation solutions, we are here to help you.
Affordable Chinese Translation Services for Your Business
Considering a trustworthy translation company, especially the one that provides Chinese translation is very essential. A reputed Chinese translation company delivers the solution to different domains including legal, medical, public sector, education, and so on. If your company belongs to any of these industries and looking forward to entering the Chinese market, then hiring precise English To Chinese translation solutions become essential. Start-up tech businesses too are planning to look forward to setting their base in China because of the growing business possibilities. Professional translation are backed by expert translators for timely delivery of work and accuracy. Whether Chinese companies require to set the base in India or any other developing country or vice versa, translation in Chinese is a part of the business. Removing the language barrier, companies are now considering Chinese translation solutions that will not only translate the document but also website content.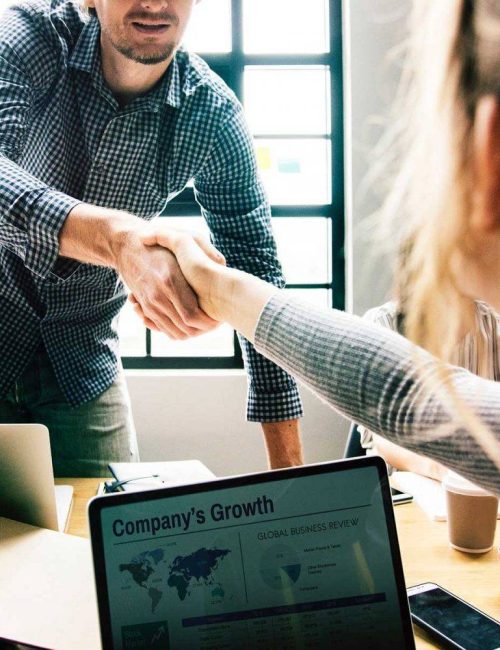 Need of Chinese Translation Services For Your Business Today
If you want to sell a product in Beijing or sending a mail to an Hangzhou client to start a new business relationship, then you will need translation. This is because China is a completely different market with a unique culture and its own set of rules and regulations. Brand or businesses who want to expand their business should know there is a major importance of chinese translation to convey a precise message. Removed the last line.
Identify Market Potential
Translation in the Chinese language is your gateway towards stepping into various industries for immense business growth. Thus, it is essential to use the Chinese language through translation.
Boost Sales
Translating product descriptions help to show customers how your products can benefit them. Therefore, translation is the best way to convert your audience into real buyers of your products.
Better ROI
China is a very popular business hub for all companies. Hence, by translating your business strategies and campaigns into the Chinese language, you can give an excellent increase to your profitability.
Reach Target Audience
Many worldwide companies have observed a significant increase in the number of potential customers after having translation benefits. The translation is the best way to reach prospective audiences.
Over the centuries, Chinese has been phonetically transcribed into a variety of writing systems. The written and spoken varieties of this language exhibits a drastic difference between the two. Further, there are multiple dialect sections of local varieties of the Chinese language. Hence, learning and understanding this lingo is difficult. This is a reason why it is recommended to avail translation solutions from experienced translators.
We at Tridindia
Professional Chinese Translation For Documents
Home to around 1.2 billion native speakers, the benefits of translation in Chinese are vast. Chinese is one of the popular languages spoken in China. Translation of documents in Chinese can either be written or digital documents and are often done for businesses or research tasks. These kind of documents include market research documents, employee manuals, sales, legal contracts, and accounting reports, employee manuals, and bank statements, and usually any other written document relying on the specialty of the translation solutions utilized. There is a great use of translation solutions to assist you to translate your documents. As a result, the professional providers are able to reach and expand market base. Multinational companies or non-governmental institutions have many branches in China and to reach them, you need translation. If there is a breakdown in the communication standards a communication breakdown will occur and commerce breaks off, leading to massive losses and lost opportunities. That represents why professional language translators are important.
Types of Services We Offer in Chinese Languages
Be it any type of document, app, certificate, or other content that needs to be translated, we are a one-stop-shop for all your translation-specific requirements. Backed by a comprehensive network of industry specialists and knowledgeable native translators, our skilled and experienced team specializes in all types of translation including the following –
Chinese Website Localization
Chinese Content Localization
Chinese Content Writing
Chinese Contract Translation
Chinese Literary Translation
Chinese Book Translation
Chinese Manual Translation
Chinese Patent Translation
Chinese Paper Translation
And Many More…
This is just an overview of the services offered by us. There are a number of other translation solutions as well, that are rendered by our team of professionals. It doesn't matter what kind of support or services you want from us, we endeavor to offer authentic and precise translation to you in a short time period.
Benefits of Outsourcing Chinese Translation Services to Us
Owing to our deep-rooted knowledge and expertise in the domain, our Chinese language translation has become unanimous with various terms, such as excellence, brilliance, perfection, and authenticity. Adhering to necessary Chinese translation guidelines, we do not let even a single detail missed out while translating documents and various marketing materials.
Data Privacy
Our strict privacy policies, encryption technologies, and NDAs assure you that all your data will remain safe with us. It will never get disclosed.
Faster TAT
With a large team of translators, proofreaders, and project managers, we always provide quality translated files within the specified deadlines.
Quality Control Systems
Our native translators are not only experts in their local language but they are subject matter experts too. We ensure that you will receive high-quality and accurate output with no errors.
Culturally Relevant
For global business expansion, it is significant to respect the local culture. Our native translators maintain the cultural relevancy of the target languages to convey accurate meaning.
Years Of Experience
Our company is working for around 18 years in this industry. So, we have enough knowledge and experience in providing reliable and quality translation.
Native Translator
Native translators are one of the most-needed benefits that you can get from our place. We keep in priority to have native and experienced translators in our team.
Because you will never get a second chance to make your first impression better, it is important to make sure that your documents, papers, or other material are fully correct. Our error less translation for business allow many entrepreneurs and individuals to gain a huge margin of revenue through effective communication. We ensure that your meeting, interview, marketing campaign, or all events go smoothly with no miscommunications.
Get in touch
Don't hesitate to contact us for inquiries!
If you are planning for doing business with a Chinese company and need to hire a translation agency, then we can be the one whom you can trust upon. Therefore, contact us now!
Easy Project Consultation
Your Trusted
Chinese
Translation
Agency Online
Accurate translation of one language to another needs addressing all the functions of linguistics. One translator sees that the grammar being utilized, the meaning of the words as individual components is maintained, and the phrases and sentences they develop, and how those phrases are placed in history and time, and so forth. Every language varies in its linguistic functions but there are commonalities among languages also. The trusted Chinese translation agency analyzes where the differences and similarities locate. Depending on only one area, grammar, for instance, will not produce an optimal translation. It may, in fact, ignore essential information if the other functions are not entirely realized. The immense knowledge of translators will improve the accuracy and quality of a translated document. Listed below is some perks that you can get:
Promotes Your Brand
Reach Potential Audience
Generate Profits
Professional Work
Growth and development can be accomplished through fair trading or the exchange of resources and knowledge. In business, not only it is important to know the culture of the target customers but to communicate effectively using their local language. This is the major role of professional translators. Universal growth of any business needs employing not less than a professional translation company to convert a single message to Chinese. The more perfectly a single message can be translated, the more effective power your content with native translation. It is only when there is freedom in exchanging solutions and skills that global progress can be achieved. And nothing can help in this more than experienced translators. Translation is a complicated task that requires expertise. It provides three functions that man often requires. With such major duty, only professional translators have the power to do such tasks.
Our Experts
Chinese
Translators
About the Chinese Language
Standard Chinese is the official language spoken by Chinese people. The vast Chinese community can converse in Cantonese, Mandarin, and other Chinese-based languages. Apart from that, there are six different dialects spoken by the native Chinese. These include Hakka, Cantonese, Gan, WU, and Min Jiang. Chinese descendants are from the Han dynasty that holds around 94% of the Chinese population. Nowadays, trade, business, and travel are all booming in China, which makes it even more advantageous to have a translation in Chinese. The capability to speak to around 1.4 billion people has an important bonus in the business world and the job marketplace. A qualified Chinese translator after good practice will be able to translate documents and web content as per the need of the language. A translator has to know these dialects and various aspects of the language making it convenient for translating documents and other contents.
Specialized Translation
Communicating to people is not the easiest thing, you have to become a professional in translation to spread out your word. Many companies while advertising forgets the huge importance of advertising translation. Although knowing the cultural norms of any language is the first priority in communication. A survey conveys that the fall down of many companies in the previous era was because of the lack of communication. Now you can get a specialized translation that can help you to communicate in any language you need to. High-quality translation helps to fill the communication gap by assisting companies to reach a multivariate global audience by talking in a language their customers can know and relate to.
As aforesaid, inaccurate translation can change the intended message for your business also, and have a negative impact on your brand, mainly in a new country. If you want to enter an international region or expand your business globally it is essential to analyze and partner with a company that can offer you worthwhile and accurate language translation solutions.
Case Studies
We are dedicated to
serve you all time
Whether you need to introduce your products or services to the Chinese market or be considered as a worthy
equal in a new part of the world, translation can help to achieve success that not anything else can provide.
Why Choose Us
Choosing Tridindia for Chinese language solutions can be the best decision.
Do you need accepted legal document translation from Chinese to another language or vice versa for legal proceedings? Are you searching for a company that can help you in presenting the required facts and legal terminologies appropriately without any misinterpretations? Why not try our translation solutions today? Our qualified translators are experts in legal terminologies for all official purposes.
Higher Quality & Accuracy Level
With our expertise and knowledge, we are able to provide you accurate as well as quality translation. We maintain 100% accuracy in your documents to convey the intended message.
Comprehensive Language Solutions
Comprehensive language solutions are something that you can count on at our place. Our team can work on 250+ languages done by 150+ translators who can help you boost your reach.
Certified
Translation
Our certified translators offer certified translation that can help you in legal as well as medical purpose. The team of experienced and the highly-knowledgeable translators can add accuracy to translation.
Native Expert
Translators
We hire native expert translators only as they have enough understanding of cultures and dialects to provide our valuable customers reliable and effective translation.
Easy Project
Consultation
You can get easy project consultation at our place and this is something that can help you massively in saving time and invest in some other essential business tasks.
Fastest Turnaround
Time
No matter what type of work it is, we deliver every project with the fastest turnaround time, we don't delay the work. And with that, we also maintain the quality of a translated document.
Realfact
The Unbeatable Chinese Translation Master since 2002
You need to expand, you require to get success in other countries too, and you want to reach potential customers beyond your current market. With the solutions of professional translators, your ideas for growth can surely become successful.
Steps
Take some easy steps for Chinese Translation Order
Our team ensures to deliver the translation assignment within the decided time frame at very negligible rates. We make sure the complete adaptation of your needs to a new region. So, contact us for a free instant quote of translation.
Contact us first
Call or mails to tell about your project
Consult with Project Manager
Discuss with our project manager regarding your needs.
Place Your Order
Choose the service and language you want to hire.
Get Delivery On Time
We'll provide you work within time
FAQ
Frequently Asked Questions on Chinese Translation
TridIndia Providing Certified Chinese Translation Services in:
Ahmedabad NCR Hyderabad Gurugram Surat Visakhapatnam Dubai Abu Dhabi Ajman Oman Uttar Pradesh Maharashtra Karnataka Tamil Nadu Telangana West Bengal Gujarat Madhya Pradesh Haryana Kerala Bihar Rajasthan Assam Odisha Punjab Andhra Pradesh Jammu and Kashmir Uttara khand Himachal Pradesh Jharkhand Goa Puducherry Manipur Chhattisgarh Meghalaya Andaman and Nicobar Islands United States Philippines United Kingdom Germany Canada China Australia Ukraine Nigeria Malaysia France Bangladesh United Arab Emirates Turkey Pakistan Indonesia Saudi Arabia Kenya Egypt Taiwan Russia Singapore Peru Italy Netherlands Spain Thailand South Africa Palestine Ireland Japan Vietnam Mexico Hong Kong Sri Lanka Nepal Finland Maldives Brazil Czech ia Iran Poland Switzerland South Korea Belgium Myanmar (Burma) Lebanon Uzbekistan Greece Kuwait Ghana Morocco Qatar Sweden Armenia Ethiopia Israel Kazakhstan Romania Tanzania Latvia Denmark Argentina Oman Venezuela Bulgaria Belarus Algeria Moldova Portugal El Salvador Jordan New Zealand Afghanistan Austria Bahrain Costa Rica Hungary Albania Azerbaijan Iraq Slovenia Somalia Tunisia Yemen Colombia Estonia Georgia Norway Serbia Brunei Chile Cameroon Honduras Croatia Jamaica Lithuania Mauritius Sudan Kosovo Bolivia Slovakia Senegal Uganda Bahamas Congo – Kinshasa Côte d'Ivoire Cape Verde Curaçao Ecuador Iceland Luxembourg Montenegro Macedonia (FYROM) Mongolia Malawi Panama Rwanda Syria Turkmenistan Zambia Angola Bosnia & Herzegovina Barbados Burkina Faso Bermuda Bhutan Central African Republic Congo – Brazzaville Cyprus Gabon Guernsey Gambia Guatemala Guam Haiti North Korea Liberia Lesotho Libya Malta Mozambique Sierra Leone Tajikistan Trinidad & Tobago Uruguay Samoa Zimbabwe UAE
Testimonial
With years of experience, we know what your industry needs for growth.
Through our industry knowledge and experience, we execute translation that will definitely profit your business.
"The best thing that I liked about TridIndia is their professionalism & promptness in delivering bulk projects within shorter time frame. Kudos to the team..!!"
"The best thing that I liked about TridIndia is their professionalism & promptness in delivering bulk projects within shorter time frame. Kudos to the team..!!"
"When you are in the technical industry, you know how difficult it is to communicate with your multilingual customers. But, TridIndia made this simple for us."