German Translation Services
Planning to expand your business and gain the most out of the international market? If yes then German translation services are something you should put your hands on. With professional translators, you can surely enhance the experience of your valuable customers.
Why You Should Invest in German Translation Today?
With about 100 million native speakers, German is the 11th most spoken language around the world. German is the third most taught international language in the English-speaking world, after Spanish and French, and is the official language of seven countries. Some of them are Austria, Germany, Luxembourg, Switzerland, Liechtenstein, South Tyrol, and Belgium. Also, German is the second most spoken native language in Europe after Russian. German is also the 2nd most well-known international language in the European Union. All this information shows how important the language is for translation.
Fastest professional German translation Services by 4000+ certified German translators who offer accurate Translation services in German language for public, private, and government sectors. In today's fastest-growing digital economy, precise translation in the German language is becoming highly important before making any move. So, if you need to translate marketing strategies or any documentation required for effective market penetration, we are here to help. It does not matter whether you are branching out your growing business or localizing your products in German-speaking markets, we help you navigate the target marketplace through accurate translation by our native speakers.
Affordable German Translation Services for Your Business
You can get multiple benefit from German language translation. Having professionals in the support who can help your company market to an array of customers and clients is vital. With professional translation, you can connect with clients, expand beyond your current market, and get success in other locations too. But without the perfect translation, your ideas for growth are going to take a lot of time. Locating the correct translation is the key to expanding your business internationally. If you own a business with global interests, professional translation solutions can support you in terms of getting success and expansion.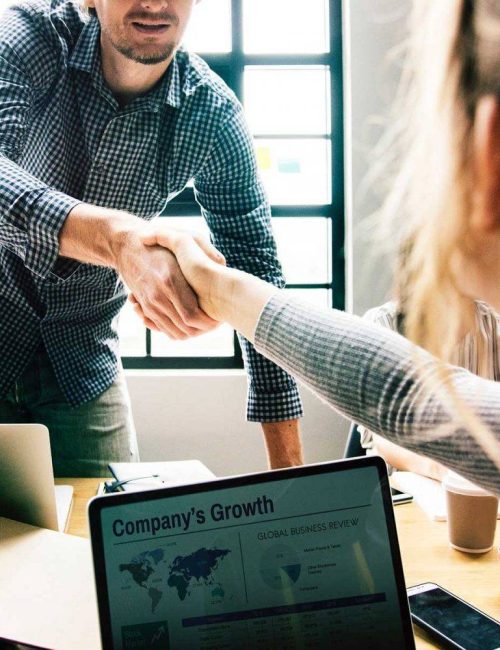 Need of German Translation Services For Your Business Today
If you are planning to do business in Berlin or moving to Munich for a meeting or other purposes, you will need to translate your documents into the German language. However, you need to ensure that the translation is accurate because real mistranslation in a sentence can cause misunderstandings, which might affect customer relationships and brand reputation as well. Thus, there is a major need for professional German translation.
Reach Target Audience
However, online and offline marketing tactics are result-oriented, but the high-quality translation in the German language adds value to your resourcefulness. By translating your promotional, marketing, and website content, you can quickly and easily target prospective German customers.
Better ROI
Germany has a high economic growth rate. It not only helps companies to reach potential customers but also provides them with the golden opportunity to involve in a long-term partnership with the leading companies. Through translation, you can interact with consumers which will improve ROI.
Boost Sales
Germany is home to a huge population who speaks German as their native language. Hence, by reaching this population by communicating in their language, you can convert the targeted audiences into loyal consumers of your products and services. This will result in maximum sales volume.
Identify Market Potential
By lowering the communication barriers through translation, companies can effectively adapt to the local language. This will allow them to interact with customers, understand their demands, know the market size and determine the competition level that ultimately helps to identify market potential.
Concluding these points, it can be said that hiring a successful local translation company for professional translation of business papers, documents, promotional material, and other content should be a top priority for companies focusing on international expansion.
We at Tridindia
Professional German Translation For Documents
A common goal for businesses is to communicate and reach larger audiences. The best way to get your message out there is via professional translation services in German. It is already challenging to know someone due to language barriers, but when the person who is translating is not fully trained, the language tends to be much less precise in comparison to when a professional works for you. There are different factors that need to be considered for approaching larger audiences and understanding cultural differences.
Types Of German Translation We Offer
If you want to translate any document or content into or from German, you can trust us. Our experts with the complete knowledge of all nuances and linguistic skills of the source language provide the following types of profitable translation for global campaign.
German Certificate Translation
German Audio Translation
German Video Translation
German Contract Translation
German Technical Translation
German Legal Translation
German Literary Translation
German Book Translation
German Manual Translation
German Patent Translation
German Paper Translation
German Media Translation
German Medical Translation
German Powerpoint Translation
German Subtitle Translation
German Proposal Translation
German Website Localization
German Content Localization
and more..
It does not matter which type of translation you require, we will meet all your needs quickly and accurately to get your message across to a targeted audience and build your brand reputation.
Benefits of Outsourcing German Translation Services to Us
There are multiple German dialects and all of these vary from one region to another. Hence, learning German and translating content into this language precisely is not easy. In the contrary, while working with us, you can be assured that the entire translation would be done by professional human translators with the following benefits-
Data Privacy
A professional translation team protects a client's information perfectly and makes sure nothing gets leaked to a third party. Our translators sign NDA and follow a strict privacy policy.
Culturally Relevant
Our human German translators are the residents of the language they translate. Hence, they have expertise in the regional dialects of Germany and all areas where the German language is spoken.
Quality Control Systems
To ensure utmost accuracy and 100% quality, we perform post-translation checks for QA, editings, review, and proofreading. This allows us to offer professional and error free business translation.
Faster TAT
Our main motive is to translate your content precisely and timely while keeping its original meaning. We provide fast turnaround translation to let you reach the targeted audience ASAP.
Years Of Experience
If your business content is for a particular audience, it is important to avail experienced translators. With 18+ years of experience, we can offer consistency in the translated content.
Native Translator
Our professional translators are native speakers. They follow
popular trends of translation industry
and follow culturally appropriate language, which is based on the preferences of the end-users.
Whatever your business is or wherever you're located, we will always provide you with efficient translation solutions on-demand. To put it in simpler words, we will create a custom solution to fit all types of translation requirements.
Get in touch
Don't hesitate to contact us for inquiries!
Our truly professional translators are not just linguists or bilinguals, they also have all the essential skills and characteristics needed to translate your documents well. So, contact us now to avail of our services at competitive rates.
Easy Project Consultation
Your Trusted
German
Translation
Agency Online
Preparing your business to go global is so much more than just translating your site copy and content into another language. A reliable local translation company can offer you translation, which looks at your design and content from the inside out. Multimedia components or graphic banners everything is culturally adapted to your target audience to make your company's content culturally as well as regionally relevant. Think of it this way- a freelance translator can overcome the language barriers, but an experienced translation company like Tridindia can seamlessly bridge your business to the target culture.
100% Accuracy
Native German translators
Consistency
Quick Turnaround Time
Translating your company's content for global consumption is already a necessity, but having a professional translation company look after your needs doubles as a marketing tool. Not only does a professional translation agency have the knowledge, but they also have the expertise to aim at your intended market, they know the culture, they have worked with similar businesses, and they understand technologies. You do not have to worry that your newly translated content is going to fall short in another country with a translation company, it will seem like your brand was always meant to be globalized.
Our Experts
German
Translators
Number of German Language Speakers
German language is spoken by around 105 million people and is deemed the official language in Germany, Switzerland, and Austria. Every 10th book published around the world is written in German and every 10th request on the web is made in German. There are around 25 dialects of the German language, all of them are different from each other, sometimes the inhabitants of the polar regions of the country can not understand each other. Germans put together long words and the longest word is 87 letters. Specialists at Tridindia know everything about German and can translate any original format from German into English and vice versa.
Specialized Translation
With a wide array of international languages spoken by our professional translators, you will have the capability to reach customers all around the world. There will be no need to avoid projects because of language barriers as your translator will translate all information and data essential for you to participate and proceed in any language you want. You will get massive benefits as your business will be able to expand into new markets and improve its operations globally without any fear of miscommunication. Your translator can offer your company an efficient way to reach existing and new clients. Also, your translator will make sure your company gets a proper translation of all communication you have to disseminate to your clients. It is an easy way to work with global clients and make sure that everyone is on the same page with a proficient business transaction. This shows, that there is a major importance of translation service.
Translation provides an inexpensive way to expand your business all across the world because now you have the means to work with different clients in a range of countries. There are no limitations to the success of your business as the products and services you offer can be provided worldwide and penetrate new markets with a fury.
Case Studies
We are dedicated to
serve you all time
Build relationships with German business leaders through German
translation as this will allow you to sidestep the language barrier.
Why Choose Us
Choosing Tridindia for German language solutions can be the best decision.
The translation is not an easy process. So, it is necessary to ensure that you remain good at both source and target language. With a qualified and talented team of experts, we believe that we can satisfy all your German language translation services-related requirements with the highest degree of accuracy. We have an edge because of the following:
Higher Quality & Accuracy Level
We assure you to give high quality and accuracy level in our every work. Deadlines have never affected the effectiveness of our work as we have professionals with us.
Comprehensive Language Solutions
Comprehensive language solutions are something that you can get benefit from by hiring our services. With the assistance of our professionals, you can target any market with
proper translation strategies
.
Native Expert
Translators
We work with native expert translators only who are specialized in different industries and have high skills that bring professionalism to the work.
Certified Translation
Our company offers certified translation services that ensure that you will never face any hurdle regarding your translated document in legal or medical cases.
Easy Project Consultation
With us, you will get easy project consultation that will not consume much of your time and you will be able to make our professionals understand what your requirements are with ease.
Fastest Turnaround Time
All the project work is delivered within the fastest turnaround time. We ensure that you do not have to face any problems because of our late deliveries and hence we offer quick TAT.
Realfact
The Unbeatable German Translation Master since 2002
If your business is planning to succeed in the global market, having a solid hold on the German language is very important. With our well-experienced team, you can get what you want in the global market.
Steps
Take some easy steps for German Translation Order
Are you looking for professional German language translation to adapt and review documents, translate website content, or other stuff into or from German? We are here to help you with accurate translation to convey your brand's information.
Contact us first
Reach us through mail or phone to tell us about your project
Consult with Project Manager
Discuss your project with our professional project manager
Place Your Order
Select the type of service and language you want to hire for your project.
Get Delivery On Time
Get the complete work done within time & without any delay.
FAQ
Frequently Asked Questions on German Translation
TridIndia Providing Certified German Translation Services in:
Ahmedabad NCR Chandigarh Delhi Hyderabad Lucknow Ghaziabad Gurugram Surat Visakhapatnam Dubai Abu Dhabi Ajman Oman Uttar Pradesh Maharashtra Karnataka Tamil Nadu Telangana West Bengal Gujarat Madhya Pradesh Haryana Kerala Bihar Rajasthan Assam Odisha Punjab Andhra Pradesh Jammu and Kashmir Uttara khand Himachal Pradesh Jharkhand Goa Puducherry Manipur Chhattisgarh Meghalaya Andaman and Nicobar Islands United States Philippines United Kingdom Germany Canada China Australia Ukraine Nigeria Malaysia France Bangladesh United Arab Emirates Turkey Pakistan Indonesia Saudi Arabia Kenya Egypt Taiwan Russia Singapore Peru Italy Netherlands Spain Thailand South Africa Palestine Ireland Japan Vietnam Mexico Hong Kong Sri Lanka Nepal Finland Maldives Brazil Czech ia Iran Poland Switzerland South Korea Belgium Myanmar (Burma) Lebanon Uzbekistan Greece Kuwait Ghana Morocco Qatar Sweden Armenia Ethiopia Israel Kazakhstan Romania Tanzania Latvia Denmark Argentina Oman Venezuela Bulgaria Belarus Algeria Moldova Portugal El Salvador Jordan New Zealand Afghanistan Austria Bahrain Costa Rica Hungary Albania Azerbaijan Iraq Slovenia Somalia Tunisia Yemen Colombia Estonia Georgia Norway Serbia Brunei Chile Cameroon Honduras Croatia Jamaica Lithuania Mauritius Sudan Kosovo Bolivia Slovakia Senegal Uganda Bahamas Congo – Kinshasa Côte d'Ivoire Cape Verde Curaçao Ecuador Iceland Luxembourg Montenegro Macedonia (FYROM) Mongolia Malawi Panama Rwanda Syria Turkmenistan Zambia Angola Bosnia & Herzegovina Barbados Burkina Faso Bermuda Bhutan Central African Republic Congo – Brazzaville Cyprus Gabon Guernsey Gambia Guatemala Guam Haiti North Korea Liberia Lesotho Libya Malta Mozambique Sierra Leone Tajikistan Trinidad & Tobago Uruguay Samoa Zimbabwe UAE
Testimonial
With years of experience, we know what your industry needs for growth.
Through our industry knowledge and experience, we execute translation that will definitely profit your business.
"The best thing that I liked about TridIndia is their professionalism & promptness in delivering bulk projects within shorter time frame. Kudos to the team..!!"
"The best thing that I liked about TridIndia is their professionalism & promptness in delivering bulk projects within shorter time frame. Kudos to the team..!!"
"When you are in the technical industry, you know how difficult it is to communicate with your multilingual customers. But, TridIndia made this simple for us."