Urdu Translation Services
Are you planning to grow your business and reach out to Urdu-speaking countries or vice versa? If yes then an Urdu translation service is a must for you. Worldwide communication is powerful for spreading your business around the world. You should prefer Urdu to make a good rapport with Urdu-speaking country while you are planning to grow your business.
Why You Should Invest in Urdu Translation Today?
Do you know there are nearly 67 million-speaking natives in the world apart from the afore-mentioned geographical locations? Hence, it can be rightly said that if your business proposals, brand message, product descriptions, etc. would be translated into Urdu, you will have the scope to target millions of people and turn them into loyal consumers. The fastest professional Urdu Translation Services by 4000+ certified Urdu translators who offer accurate Translation Services in Urdu language for government, public and private sectors is very beneficial.
The most in-demand Urdu translation pairs are Urdu-English and English-Urdu, but professional translators proved expertise in translating Urdu into a array of languages involving regional Indian languages. As per your requirement, our translators can translating into different languages. If you are a business searching to expand in the Urdu speaking regions spread around Asian, you will have to make sure you are able to aim the local population with business messaging in Urdu. Translate by Humans has the power to offer the type of translation you require for every type of business or individual needs.
Affordable Urdu Translation Services for Your Business
A key Urdu translation factor designing the text particularly, to what and who the text is being generated for. Corporations should know accurately what is required. Will the text be for local people or global? Is the text specifically for the general public? A native language translator will change the vocabulary, style, sentence length, and articulation accordingly. The Urdu language version has the same impact and conveys the identical message to the particular Urdu speaking audience as the original text. Many companies establish ongoing relationships with their translators as the more understanding translators have of the brand values, products, and strategies, the greater their ability to efficiently translate them. Businesses have to speak the reader's language to convey their message, Urdu translators help them to do that.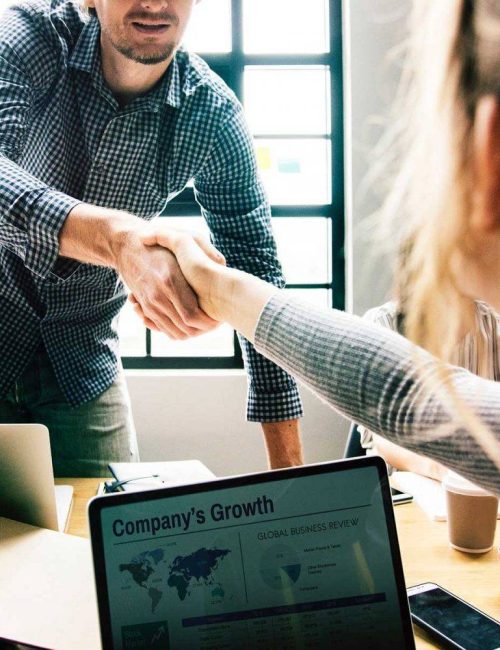 Need of Urdu Translation Services For Your Business Today
Urdu translation is needed and beneficial for a number of reasons, for example, it is beneficial for developing your interpersonal skills and induces an understanding of strategic thinking; holds tremendous importance to literature loving entrepreneurs; and holds great importance in education field, as Political Science, History, Islamic Studies and various other subjects are taught in Urdu up to M.A level. Apart from this, translation in urdu is highly essential due to the following reasons –
Reach Target Audience
As translation eliminates the language barrier, it becomes easy for you to persuade the target customers and convey your message in the most genuine manner. Hence, if your target audience speak Urdu, you must get your documents translated in the same language, so as to remove the language hurdle and keep the flow of thoughts simple and smooth.
Better ROI
The returns on your investment will also be significantly improved with high quality translation. As stated above, the more you are able to communicate effectively, the more will be your sales. This is how you will reach a point where the cost involved in translation and setting your business abroad would be recovered and you will begin earning higher returns on the amount you invested.
Boost Sales
Translation can be termed as a catalyst in boosting the sales of your product or service. This can be understood by a simple fact that as the language barrier would remove, you will become more efficient at communicating your thoughts, attract more customers towards your business, and eventually get an increase in the sales or revenue graph.
Identify Market Potential
Unless and until you know the market potential, you will not be able to succeed in your objectives. In a market, where language is a barrier, how can you judge if your product or service would work effectively or be desirable by the target masses. This is why translation is needed, so that you can analyze the market condition and potential.
In simple words, Urdu language translation is the ace weapon that can help you win the battle of language. If you are entering a foreign market, make sure you are equipped with the right kind of translation that helps you achieve your end objective. With a talented team of Urdu translators on board with us, we commit the highest level of accuracy to you and that too within the shortest time frame.
We at Tridindia
Professional Urdu Translation For Documents
Translation can be described as the method of changing a text or phrase into another word while maintaining the original meaning. Because of the complications in grammar and the convenience with which content meanings can be lost, translation has become an essential aspect of learning. The word-for-word translation although efficient for just communication purposes is not ideal for dialogues that provide essential information. These involve sectors like medicine, law, business, education, and religion. In these sectors, the contextual locating of a word is more efficient in comparison to the direct translation. It takes well-trained and highly-skilled translators to convey the intended message appropriately and using the correct tone. To link the gaps in communication, translation services in Urdu exist. By hiring services of Tridindia, you will:
Types Of Urdu Translation We Offer
We understand why translation is an important parameter for business success in a foreign land. In the absence of translation, you will be left as a handicapped business owner, who knows how to do a specific thing, but can't. This is why we offer comprehensive translation solutions into/from Urdu for the following –
Urdu Contract Translation
Urdu Technical Translation
Urdu Legal Translation
Urdu Literary Translation
Urdu Book Translation
Urdu Manual Translation
Urdu Patent Translation
Urdu Paper Translation
Urdu Media Translation
Urdu Medical Translation
Urdu Powerpoint Translation
Urdu Subtitle Translation
Urdu Proposal Translation
Urdu Website Localization
Urdu Content Localization
and more..
With extensive knowledge in the field of translation for law, marketing, technical and other industries, we are the right platform for you to get started with specialized translation. Hence, without any doubt, the output you receive is superlative in its quality.
Benefits of Outsourcing Urdu Translation Services to Us
Hiring an in-house team of translators is not a cost-effective solution, as every other day you'll be coordinating with clients belonging to different language backgrounds. Hence, it is ideal to outsource your requirements to a reputed translation vendor, like us, who has the potential to turn up your project within the shortest possible time and budget frame. Listed below are some of the major benefits of outsourcing the services to us –
Data Privacy
While you are with us, you can be rest assured that all your data would be kept safe and confidential. Right from your personal information t the source/target files, everything will be 100% secure with us.
Culturally Relevant
Last but certainly not the least, the translation provided from our end will be culturally relevant. This implies that our translators see that the output is as per the cultural preferences of the target audience.
Quality Control Systems
We follow streamlined quality control procedures, based on which, the translated output passes through several QC stages. The final output delivered at your end is thus, refined in its quality.
Faster TAT
Another benefit that you may get by associating with us is faster turnaround time. For shorter assignments, we even commit a turnaround of just 24 to 48 hours.
Years Of Experience
Our company is in this industry for quite a few years now, they know how to satisfy the needs of various industries.
Native Translator
Native translators are what will make you consider us. We have 150+ native translators who are well-experienced in translating for different industries.
So, are you actively searching for quality translation in Urdu? If yes, you are at the right place. Get in touch with us today and see how we help you transcend the language barrier through quality translation in any language combination, like English to Urdu, Hindi to Urdu, Arabic to Urdu and so on.
Get in touch
Don't hesitate to contact us for inquiries!
To communicate with the masses you should have the best communicator to spread out your word. You can hire our services at affordable rates & take your first step to be global.
Easy Project Consultation
Your Trusted
Urdu
Translation
Agency Online
If you are targeting Urdu speaking audience, it would be a powerful indication for you to outsource the company. You cannot approach the target audience appropriately if your marketing, approach, and texts are not translated. Thus, to touch their emotional side, it is essential to go for translation. Almost every business owner decides on future plans in advance. If you are planning your business to expand globally in the next few years, it is an indication for you to outsource your trusted Urdu translation company right away. Global business expansion is not something that everyone becomes successful in doing. But, to ensure you are on the right way, the of a translation company is important. Hiring our services will assure you:
Business credibility
Global presence
Proficiency
Professional Work
The help of a translation company can hence assist in providing an extra edge to many businesses by making them globally competent enough. One can get trust-worthy translation provider that has well-qualified translators who are a native speaker of that specific language in which the translation has to be done. All translations take place in a prominent way hence, avoiding any kind of mistranslation. Moreover, competent translators decrease the possibilities of faulty translation outcomes. In this expanding and rapidly growing global economy, efficient communication is vital to reach out to a larger customer base and grab the attention of new and diverse clients.
Our Experts
Urdu
Translators
Number of Urdu Language Speakers
There are around 60 to 70 million people who speak Urdu across the world, and it is the fourth most spoken language in the world after English, Mandarin, and Spanish. Urdu translation is becoming essential as the number of people speaking Urdu is increasing every day on an international scale. Urdu speakers are found in Pakistan, Saudi Arabia, the United Kingdom, Bangladesh, and the United States. The Urdu languages have in recent years gained an interesting Pakistan flavor that is varied from the Urdu spoken by native speakers, diversifying the language even further. A translation company can break the language barriers, and help Urdu and English speakers to communicate without any awkward limitations.
Specialized Translation
The company you pick for your translation can deliver you skilled staff who have appropriate qualifications and expertise in the domain of your business. For better results, the translator has to make an accurate and polished translated copy of the actual document. professional translation company hires translation with essential knowledge in the fields of translation and languages. These translators understand the different nuances and dialects of the languages they need to translate. They have in-depth knowledge of the source language also. And most essentially, they are native speakers of the target language which shows that they have a sufficient idea of the cultural influence on the language.
The method of translation is quite complex and requires to be dealt with care. With a translation company that has sufficient resources and skilled staff to cope up with your project and give a top-class final product. The world is going global and also the ways of running a business. In today's time, different commercial companies are striving to get global recognition.
Case Studies
We are dedicated to
serve you all time
Having a highly-skilled and well-experienced translator handle your translation needs
just makes your customer's experience 100% better.
Why Choose Us
Choosing Tridindia for Urdu language solutions can be the best decision.
It would now be needless to describe why you should choose us for any of your translation needs. However, since we do not want our clients to be deceived in the translation industry, we feel it is our responsibility to let you know why we are the right vendor in the market and why should trust us.
Higher Quality & Accuracy Level
Higher quality and accuracy level are two main things that we consider every time we proofread the translated content before delivering you. Our team ensures you get what you want.
Comprehensive Language Solutions
Our company offers comprehensive language solutions that assist you to step into the global market with ease. With knowledge and expertise, we can deliver all the work prominently.
Certified Translation
Services
At Tridindia, you will get certified translation services that will help you in legal or medical cases. Our translators are highly-skilled and knowledgeable to deliver you certified translations.
Native Expert Translators
With native expert translators, we are able to offer you a professional translation in your audience's native language. As per your needs, we will translate the source text into the targeted languages.
Easy Project Consultation
Easy project consultation is something that you can get the benefit of. This genuinely helps our customers go through an easy project which doesn't need much time.
Fastest Turnaround Time
Our translators ensure to submit the entire assigned work with a quick turnaround time. Tridindia doesn't make you wait for long to get the entire work done.
Realfact
The Unbeatable Urdu Translation Master since 2002
We help you grow your business and reach out to Urdu-speaking countries or vice versa. With us, you can have worldwide communication which is easy to spread your business all across the world.
Steps
Take some easy steps for Urdu Translation Order
To reach the Urdu-speaking population, Urdu translation service are essential. With our services, you can focus on the quality of translation. Therefore, get our services now at an affordable rate.
Contact us first
Tell us about your project through mail or phone
Consult with Project Manager
Discuss the work with our experienced project manager
Place Your Order
Choose the service and language that suits your project
Get Delivery On Time
We'll deliver the work within the given time.
FAQ
Frequently Asked Questions on Urdu Translation
TridIndia Providing Certified Urdu Translation Services in:
Ahmedabad NCR Chandigarh Delhi Gurgaon Hyderabad Lucknow Noida Ghaziabad Gurugram Surat Visakhapatnam Dubai Abu Dhabi Ajman Oman Uttar Pradesh Maharashtra Karnataka Tamil Nadu Telangana West Bengal Gujarat Madhya Pradesh Haryana Kerala Bihar Rajasthan Assam Odisha Punjab Andhra Pradesh Jammu and Kashmir Uttara khand Himachal Pradesh Jharkhand Goa Puducherry Manipur Chhattisgarh Meghalaya Andaman and Nicobar Islands United States Philippines United Kingdom Canada Australia Nigeria Malaysia Bangladesh United Arab Emirates Turkey Pakistan Indonesia Saudi Arabia Kenya Egypt Taiwan Singapore Peru Netherlands Thailand South Africa Palestine Ireland Japan Vietnam Mexico Hong Kong Sri Lanka Nepal Finland Maldives Czech ia Iran Poland Switzerland South Korea Belgium Myanmar (Burma) Lebanon Uzbekistan Greece Kuwait Ghana Morocco Qatar Sweden Armenia Ethiopia Israel Kazakhstan Romania Tanzania Latvia Denmark Argentina Oman Venezuela Bulgaria Belarus Algeria Moldova Portugal El Salvador Jordan New Zealand Afghanistan Austria Bahrain Costa Rica Hungary Albania Azerbaijan Iraq Slovenia Somalia Tunisia Yemen Colombia Estonia Georgia Norway Serbia Brunei Chile Cameroon Honduras Croatia Jamaica Lithuania Mauritius Sudan Kosovo Bolivia Slovakia Senegal Uganda Bahamas Congo – Kinshasa Côte d'Ivoire Cape Verde Curaçao Ecuador Iceland Luxembourg Montenegro Macedonia (FYROM) Mongolia Malawi Panama Rwanda Syria Turkmenistan Zambia Angola Bosnia & Herzegovina Barbados Burkina Faso Bermuda Bhutan Central African Republic Congo – Brazzaville Cyprus Gabon Guernsey Gambia Guatemala Guam Haiti North Korea Liberia Lesotho Libya Malta Mozambique Sierra Leone Tajikistan Trinidad & Tobago Uruguay Samoa Zimbabwe UAE
Testimonial
With years of experience, we know what your industry needs for growth.
Through our industry knowledge and experience, we execute translation that will definitely profit your business.
"The best thing that I liked about TridIndia is their professionalism & promptness in delivering bulk projects within shorter time frame. Kudos to the team..!!"
"The best thing that I liked about TridIndia is their professionalism & promptness in delivering bulk projects within shorter time frame. Kudos to the team..!!"
"When you are in the technical industry, you know how difficult it is to communicate with your multilingual customers. But, TridIndia made this simple for us."