eCommerce Translation Services
Help your online buyers understand product specifications and read reviews in their native language by taking eCommerce Translation and getting all the product-related information translated accurately.
Why You Should Invest in eCommerce Translation Today?
According to the statistics report, it is estimated that more than 2.14 billion people internationally will buy goods & services online. In the present digital world, your site's effectiveness in driving more prospective consumers is as important as ever. Several people think of website visits as their primary point of contact with your brand or business. Hence, it only makes sense to develop your e-commerce site from scratch and put all the elements that may attract wider audiences to the website. Doing so enable your to secure a sale, foster your relationship with your consumers, and increase brand loyalty. Remember one of the unknown facts of having translation firm is that more than 80% of consumers will return back to a website if your ecommerce solutions provide best experience.
Fastest professional eCommerce translation services by 4000+ certified eCommerce translators who offer accurate eCommerce translation in 250+ language for government, public and private sectors. Want to sell more products in the new markets or territories? Invest a lot of money and efforts in marketing your core offerings still you are not able to generate even expected leads? You need translation to take your digital brand globally. Whether you are selling any cosmetic products or jewelry online, you can reach double the would-be customers and expand to a new worldwide market through translation. There are so many benefits of professional translator and therefore getting the Ecommerce website translated by us provides several growth options.
Affordable eCommerce Translation Services for Your Business
Getting products from different nations was difficult before we developed into an information society as well as developed e-commerce. Therefore, the leaps we have made in the present decades have positioned an entire range of products as well as services from all across the world at our fingertips. So, if you are running a business, you must develop an online shop so you can quickly reach your target audience. It's just natural that you would make your e-commerce website in your native language; but, just ensure you don't forget to serve an international audience, as taking your company global can enormously increase your sales! Translating your e-commerce material accurately into various languages by taking our affordable eCommerce Translation Services will surely be beneficial for your business. By translating your material into English or any other language, you'll easily reach foreign audiences abroad and those in your own country who may not understand your language. Our human professional utilizing suitable language that is aimed straight and ensure you don't get wrong translation and be ready to serve across several markets.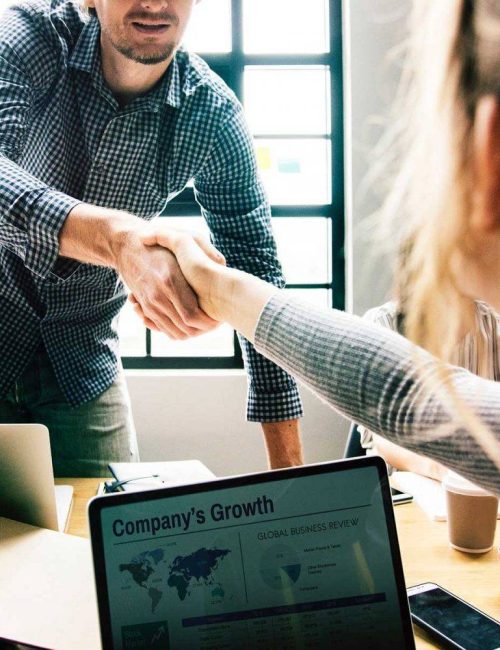 Need of eCommerce Translation Services For Your Business Today
Did you know that more than 75% of customers prefer purchasing from websites with products or services information available in their local language? Thus, translating Ecommerce or online stores is necessary to reach wider audiences in multiple languages. As product descriptions are considered as the lifeblood of Ecommerce, translating it in consumer's language allows you to grow the business overseas. This is one of the known situation why do you need translation is to serve accurately. If you choose our solutions, it helps in multiple ways including the following –
Penetrate New Market
Before selling products or services in any foreign marketplace, it is necessary to get familiar with its people, market, culture, language, and lifestyles. Translation helps in understanding the exact demands of the targeted customers and gaining information about all crucial factors that play a vital role in effective and trouble-free market penetration.
Reach Target Audience:
Translating eCommerce content make it easier and faster to deliver it accurately for potential customers, regardless of wherever they are. Without translation, you would not be able to place your company's products and services closer to the customers. This is because they would not read your website, product description, shipping information, contact forms, return policies, and etc for making purchasing decisions.
Create Reputation
With the growth of cross border electronic commerce, the multilingual content of your online store or website must be ready faster in the native language of global customers. By having translated content in your customer's local lingo and localized to their culture, you can improve their shopping experience. It will develop the reputed image of your brand and make you a preferred choice of international buyers.
Better ROI
The ever-increasing Ecommerce market has presented myriads of real opportunities for ambitious companies to boost their revenue scale by localizing for the international markets. Translation accelerates worldwide launch with reduced efforts, less investment, and more profitability. Combining translation with other business strategies allow many businesses to get more revenue, while achieving excellent cost savings.
eCommerce is one of the largest markets among several industries. Depending on your products and services, it can be highly beneficial to provide a multilingual website, online stores, and marketing messages. Translation makes your virtual shop window easily accessible to new consumers. So, during this if you are worried over translation cost, by choosing us you don't have to worry. We provide affordable solutions so you don't miss out global sales opportunity, then get in touch with our reliable translation company.
Types of eCommerce Translation We Offer
We are a professional Ecommerce translators' team specializing in almost every type of areas including jewelry, motors, furniture, DIY projects, and more. Our experts work with more than 250 Indian and foreign languages to help our clients build their multilingual online store. So, if you are in search for reliable translation solutions near me, choosing our solutions is always best. Some of the common types of translations we are providing are as follows:
Ecommerce Websites
Ecommerce Contents
Fashion Ecommerce
Ecommerce Audios
Ecommerce Videos
Ecommerce Website Localization
B2B Ecommerces
C2B Ecommerce
C2C Ecommerce
B2A Ecommerce
C2A Ecommerce
Government Administrations
Public Administration Ecommerce Translations
And lots more…
If you want to translate any of your Ecommerce material in any language, discuss it with us today. With over 15 years of experience in the field of translation, we help you to adapt the content of your online store to the regional market for each nation without any aspect of negative translation. We have consistently achieved about 99.99% customer satisfaction rate through our quality and fast solutions.
Why Choose Us
Choosing Tridindia to Get Impactful eCommerce Translation
You have designed and developed an impressive E-commerce site with spectacular content, but have you localize it for foreign customers? Did you know that there are more than millions of people around the world who would not buy your products even they would not understand its description if it is not in their native language? There is need to realize why is translation important and how getting with professionals helps to translate your online store to make it available to potential customers globally, our eCommerce translation company will help you. There are many reasons why international clients trust us and some of them are as follows –
Higher Quality & Accuracy Level
Our renowned and reputed translation company has good human resources such as translators, proofreaders, editors, and more for managing translation projects with quality consistency support.
Comprehensive Language Solutions
We bring your accurate translation by providing cost-effective language solutions that would be highly appreciated by your target audiences and engage them.
Certified Translation
Services
We have a certified translator who has extensive knowledge of the language, use correct vocabulary and produce error-free translation effectively.
Native Expert Translators
With a dedicated and specialized team of native-speaking translators, we ensure consistent tone, style, cultural accuracy, and preciseness in the translated content.
Easy Project Consultation
We provide easy project consultation to ensure that we have a clear discussion with our clients regarding their projects and our translation solutions.
Fastest Turnaround Time
We have a proficient team of native human translators globally. Therefore, we guarantee error-free translation delivery within the specified deadlines.
Get in touch
Don't hesitate to contact us for inquiries!
Our company has earned a reputation as the most trustworthy and fastest translating solutions provider available across the world. All translations are performed by qualified experts locally situated in various countries.
Easy Project Consultation
Steps
Take Simple Steps for eCommerce Translation Order
If you are planning to grow your business beyond the market you're currently operating in, offer your site or online store in multiple languages through translation. Our translating solutions will help your online sales platform opens a new biggest door to lucrative new markets
Contact us first
To know about our eCommerce translation solutions, call us quickly.
Consult with Project Manager
Book an appointment with our project manager if you want to discuss your project in-depth.
Place Your Order
Pick the type of eCommerce translation you want and place your order immediately.
Get Delivery On Time
Our translator will produce a quality translation and deliver the same to you soon.
Case Studies
We are dedicated to
serve you all time
With many years of experience in the respective field, we have a detailed understanding of eCommerce translations and challenges associated with it.
Testimonial
With years of experience, we know what your industry needs for growth.
We guarantee the most effective services and correct solutions to your each and every query. Since 2002, we have been serving clients to translate their Ecommerce material in different languages.
"The best thing that I liked about TridIndia is their professionalism & promptness in delivering bulk projects within shorter time frame. Kudos to the team..!!"
"The best thing that I liked about TridIndia is their professionalism & promptness in delivering bulk projects within shorter time frame. Kudos to the team..!!"
"When you are in the technical industry, you know how difficult it is to communicate with your multilingual customers. But, TridIndia made this simple for us."
Funfact
The Unbeatable eCommerce Translation Master Since 2002
We guarantee the most effective services and correct solutions to your each and every query. Since 2002, we have been serving clients to translate their eCommerce material in different languages.
eCommerce Translation Useful Resources
TridIndia Providing Certified eCommerce Translation Services in:
Ahmedabad NCR Bangalore Chandigarh Chennai Delhi Gurgaon Hyderabad Kolkata Lucknow Mumbai Noida Pune Ghaziabad Gurugram Surat Visakhapatnam Dubai Abu Dhabi Ajman Oman Uttar Pradesh Maharashtra Karnataka Tamil Nadu Telangana West Bengal Gujarat Madhya Pradesh Haryana Kerala Bihar Rajasthan Assam Odisha Punjab Andhra Pradesh Jammu and Kashmir Uttara khand Himachal Pradesh Jharkhand Goa Puducherry Manipur Chhattisgarh Meghalaya Andaman and Nicobar Islands United States Philippines United Kingdom Germany Canada China Australia Ukraine Nigeria Malaysia France Bangladesh United Arab Emirates Turkey Pakistan Indonesia Saudi Arabia Kenya Egypt Taiwan Russia Singapore Peru Italy Netherlands Spain Thailand South Africa Palestine Ireland Japan Vietnam Mexico Hong Kong Sri Lanka Nepal Finland Maldives Brazil Czech ia Iran Poland Switzerland South Korea Belgium Myanmar (Burma) Lebanon Uzbekistan Greece Kuwait Ghana Morocco Qatar Sweden Armenia Ethiopia Israel Kazakhstan Romania Tanzania Latvia Denmark Argentina Oman Venezuela Bulgaria Belarus Algeria Moldova Portugal El Salvador Jordan New Zealand Afghanistan Austria Bahrain Costa Rica Hungary Albania Azerbaijan Iraq Slovenia Somalia Tunisia Yemen Colombia Estonia Georgia Norway Serbia Brunei Chile Cameroon Honduras Croatia Jamaica Lithuania Mauritius Sudan Kosovo Bolivia Slovakia Senegal Uganda Bahamas Congo – Kinshasa Côte d'Ivoire Cape Verde Curaçao Ecuador Iceland Luxembourg Montenegro Macedonia (FYROM) Mongolia Malawi Panama Rwanda Syria Turkmenistan Zambia Angola Bosnia & Herzegovina Barbados Burkina Faso Bermuda Bhutan Central African Republic Congo – Brazzaville Cyprus Gabon Guernsey Gambia Guatemala Guam Haiti North Korea Liberia Lesotho Libya Malta Mozambique Sierra Leone Tajikistan Trinidad & Tobago Uruguay Samoa Zimbabwe UAE