Middle East Languages Translation Services
Do you know that translation is considered a magical portal for businesses? Translation enables effective communication and various businesses from different industries are buying translation solutions as a weapon to increase their sales and get more target audiences.
Why You Should Invest in Middle East Languages Translation Today?
Do you know there are 350 million native speakers of the Arabic language in the Middle East? Afro-Asiatic, Turkic and Indo-European are the three major language families, constituting almost 290 million speakers, 70 million speakers and 100 million speakers in the Middle East. There are a total of about 18 countries in the Middle Eastern Zone with the biggest and most strategic cities being Cairo, Riyadh, Baghdad, Tehran and Istanbul.  Arabic is the most spoken language in the Middle East region. To grow your business in this region you need to go for professional translation solution.
Fastest professional Middle East languages Translation Solutions by 4000+ certified Middle East languages translators who offer accurate translation soltuions in Middle East languages for government, public and private sectors. Middle East is one of the most lucrative regions where global organizations love to invest. The major reason for this is that the market here gives you immense scope for growth. However, this cannot be fulfilled unless and until you have access to quality translation solutions that help you communicate beyond your national boundaries. This is why we are at your service, as we understand how important it is for a business to grow global. So, if you are looking forward to accurate translation that can easily convey your message to your target audience, get in touch with us right away!!
Affordable Middle East Languages Translation Services for Your Business
Translation offers a unique way to grow business. As such, many people consider translations to be expensive and often choose cheap translation solutions. Translating is not a hurry task and a cheaper translation solution will definitely cost you more than translations that you have planned. Instead of choosing a cheaper translation, go for professional translation solutions. For better and professional translations you can trust a professional Middle East translation agency only. The professional will provide you accurate translation at the best prices.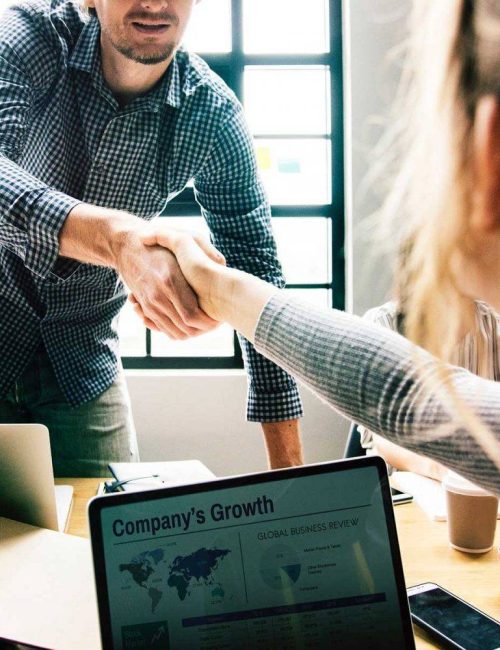 Need of Middle East Languages Translation Services For Your Business Today
Who doesn't think of business expansion? Obviously, every modern entrepreneur does. But, if it is about global business expansion, it cannot be achieved in the absence of quality translation. The Middle East region is undoubtedly one of the most lucrative locations for investment and business growth. But, have you ever thought that how would you communicate with the foreign business counterparts? Communication is the key to success, and lack of communication would severely impact your business growth. Majorly, businesses need translation for the following reasons –
Reach Target Audience
Through translation, it is easy to reach the audience and understand them. You need to have basic knowledge of the target language. Choose the best professional translation agency that can help you to communicate in your native language. This is the best way for effective communication.
Better ROI
Better sales will always offer you with better returns on investment, and returns are something, which every entrepreneur looks for. You will have to invest a lot of your money and other resources, to flourish your business on a global scale. Thus, it is quite obvious that you'll expect better returns.
Boost Sales
One of the most important factors for business growth is 'sales'. Your sales define how well your brand is immersed in the target market, or how popular your brand is. The more you communicate with audience, the more sales will come.
Identify Market Potential
To make your presence in the market, you need to connect with the target audience. The best way to connect with them is to translate your solutions into their required language. Effective translation can help to attract large masses.
To put it in simple words, the need for translation is very obvious; its just that you need to understand that translation is the key to global success. Customers always prefer a brand that speaks to them in their native language. Hence, you should always be inclined towards quality translation, as it will mold your brand message in such a way that converts into greater business leads.
We at Tridindia
Professional Middle East Languages Translation For Documents
The translation is a very important thing for businesses. Any kind of minor errors in your translation can be costly. It is better to work before and choose an agency that is professional and has certified translators. The agency follows the complete processing of translation applications to reach all translation requirements. Not only this, but the translators also follow control procedures. Proper quality control ensures translation is correct.
Types of Middle East Languages Translation We Offer
The main languages that collectively constitute the Middle Eastern languages include Arabic, Persian, Turkish, Kurdish and Yiddish, to name a few. Our team is well-versed with all the dialects and colloquial versions of Middle Eastern Languages-
These types of translation can help your business to operate in any of the industries. This is definitely helping your business grow in the Middle East areas. Hence, choosing a professional Middle East translation agency can help the business to run smoother with effective communication.
Benefits of Outsourcing Middle East Languages Translation Services to Us
With more than 15 years of experience in the translation industry, we are certainly the right hand that you need to hold. Our team understands all the ins and outs of the translation sector. This is why they can help you with the accurate output that not just helps you communicate, but also help you explore the unexplored niches in the target market. If you hold hands with us, you will also get accustomed to several benefits, such as the following –
Data Privacy
Since our foundation, we believe that keeping the entire information confidential is utterly important. This is why we vouch for 100% protection of the information enclosed in the source as well as the translated files. We even sign an NDA that ensures that the client information is kept as a secret.
Culturally Relevant
Translation is not only limited to lingual factors; it should also be accurate as per the target culture. You might not know, but, there can be some words, symbols or phrases that have an entirely different meaning in the target language. Hence, we provide translations appropriate to the cultural factors.
Quality Control Systems
We keep the quality control systems in place by assuring a pristine grade work that eventually converts into business leads. To accomplish this, we follow a stringent procedure that keeps an eye on the 'accuracy' factor on each and every phase of the translation process.
Faster TAT
Another benefit of outsourcing translations to us is a faster turnaround time. Our streamlined procedure helps us stay in tandem with the time deadlines. Hence, no matter how big or small your project is, we can help you get access to high quality translation within the shortest time frame.
Years Of Experience
Instead of hiring an in-house translator, it is better to choose professional translation solutions for your business. It is the best time-saving way to improve overall communication with the target audiences and clients. We have experienced translators that provide a meaningful translation.
Native Translator
It takes time to understand the target audience's culture and preferences. We are a professional agency with native Middle East language translators that can help you to win your audience's trust and understand them in a better way.
Translation solutions are one of the reasons that help businesses to see a great rise. With the professional Middle East language translation, you can compete with other businesses. Professional translation can help you to maintain good communication between the customer and the business.
Get in touch
Don't hesitate to contact us for inquiries!
Businesses always want to try unique ways to attract the audience, get unique translation in Middle East languages from the professional translations agency.
Easy Project Consultation
Your Trusted
Middle East Languages
Translation
Agency Online
If you really want to grow as an internationally recognized business, this is the right time to get moving. Our team consists of unmatched talent that speaks to your customers in their mother tongue and reflects your brand message in its purest form. So, its high time that you should focus over quality communication, rather than just pitching the audience, without any attention towards their language and culture preference.
15+ years of experience in the translation domain
Widespread clientele from different industry backgrounds
Undertake all types of translation projects
Unparalleled level of accuracy and quality
With so many different people to target, you need to first speak in their language. Choosing the translation agency also helps the business to understand what the audience expects from you.
Our project managers formulate the single points of contact as far as any queries and requirements are concerned, before, during or after the course of the project. We firmly believe in upholding the confidentiality of your documents at any given point of time, in addition to providing high quality translations, thereby being a holistic translation agency that will cater to all your language requirements with utmost finesse.
If you operate your business in any industries, you should definitely vouch for translation, as it will help your business grow on a global scale. The scope for these industries is quite high in the Middle East. Hence, translating business materials will give you smoother access to effective communication.
Our Experts
Middle East Languages
Translators
Number of Middle East Language Speakers
Translation is the perfect medium to connect with the target audience. Hence, translation into/from any of the Middle East languages is obviously a worthwhile deal for your business growth. No matter, which industry you belong to, translating into the target language will surely help you. However, there are some major industries in the Middle East, where translation can be a great help. Choose the professional English to Middle East language translation services that provide an accurate translation for the following sectors.
Oil and Gas
Banking and Finance
Education
IT
Petrochemicals
Civil Services
Travel and Tourism
Electronics and Communications
Government Utilities
E-Commerce
Food Industry
Healthcare and so on
Contextually Relevant
Business is trying their best to expand in this competition. Any kind of corporate landscape is fiercely competitive. From big to small businesses, no one can neglect the importance of translation in the Middle East language market. To make people think about your business, you need to do translation in your audience language.
Case Studies
We are dedicated to
serve you all time
By choosing a highly proficient and experienced translation agency,
the agency can help your business to meet the expectations of their audience.
Why Choose Us
Choosing Tridindia for Middle East language solutions can be the best decision.
With the prolific experience and expertise of the Middle East Translation Team at TridIndia, you can be absolutely assured of the highest quality translations within the specified project deadlines. Most of our clients choose us for the following reasons –
Higher Quality & Accuracy Level
Your business requirements will only be satisfied if you get accurate Middle East language translation for your new potential customers.
Comprehensive Language Solutions
If you want to quote a translation solution, go for business translations that provide comprehensive language solutions. This means you get a good translation from a professional agency at the best rates.
Certified
Translation
All professional translations have little more than the translator's ability to translate more than one language. They have the skill that develops after years of practice. This is why it is important to go for certified translation solutions that comes in affordable rates.
Native Expert
Translators
The business cannot depend upon machine translation. Machine translation doesn't provide accurately translated content. To communicate effectively, it is better to seek help from native translators of required Middle East language.
Easy Project
Consultation
Getting professional translation solutions confirms that you can save your time and spend it on project consultation with the experts. Project managers will let you know how they can provide accurately translated content.
Fastest Turnaround
Time
Getting the translations for your business is important and it is more important to get the translation done well on time. The professional agency provides the best method for communicating with potential customers.
Realfact
The Unbeatable Middle East Languages Translation Master since 2002
Translation solutions are known as the parcel of business growth strategy. The business who thinks that the translated message is important to win new markets, they always choose professional Middle East language translation.
Steps
Take some easy steps for Middle East Languages Translation Order
If your business is concerned with volume and prices, it is better to look for high-quality professional Middle East language translation solutions to make the business shine.
Contact us first
Reach via phone or mail to get the best Middle East Translation.
Consult with Project Manager
Get the best consultation from experienced project manager.
Place Your Order
Choose the required translation type and order the translation solution
Get Delivery On Time
Get the required translated project completed well on time.
FAQ
Frequently Asked Questions on Middle East Languages Translation
TridIndia Providing Certified Middle East Languages Translation Services in:
Ahmedabad NCR Bangalore Chandigarh Chennai Delhi Gurgaon Hyderabad Kolkata Lucknow Mumbai Noida Pune Ghaziabad Gurugram Surat Visakhapatnam Dubai Abu Dhabi Ajman Oman Uttar Pradesh Maharashtra Karnataka Tamil Nadu Telangana West Bengal Gujarat Madhya Pradesh Haryana Kerala Bihar Rajasthan Assam Odisha Punjab Andhra Pradesh Jammu and Kashmir Uttara khand Himachal Pradesh Jharkhand Goa Puducherry Manipur Chhattisgarh Meghalaya Andaman and Nicobar Islands United States Philippines United Kingdom Germany Canada China Australia Ukraine Nigeria Malaysia France Bangladesh United Arab Emirates Turkey Pakistan Indonesia Saudi Arabia Kenya Egypt Taiwan Russia Singapore Peru Italy Netherlands Spain Thailand South Africa Palestine Ireland Japan Vietnam Mexico Hong Kong Sri Lanka Nepal Finland Maldives Brazil Czech ia Iran Poland Switzerland South Korea Belgium Myanmar (Burma) Lebanon Uzbekistan Greece Kuwait Ghana Morocco Qatar Sweden Armenia Ethiopia Israel Kazakhstan Romania Tanzania Latvia Denmark Argentina Oman Venezuela Bulgaria Belarus Algeria Moldova Portugal El Salvador Jordan New Zealand Afghanistan Austria Bahrain Costa Rica Hungary Albania Azerbaijan Iraq Slovenia Somalia Tunisia Yemen Colombia Estonia Georgia Norway Serbia Brunei Chile Cameroon Honduras Croatia Jamaica Lithuania Mauritius Sudan Kosovo Bolivia Slovakia Senegal Uganda Bahamas Congo – Kinshasa Côte d'Ivoire Cape Verde Curaçao Ecuador Iceland Luxembourg Montenegro Macedonia (FYROM) Mongolia Malawi Panama Rwanda Syria Turkmenistan Zambia Angola Bosnia & Herzegovina Barbados Burkina Faso Bermuda Bhutan Central African Republic Congo – Brazzaville Cyprus Gabon Guernsey Gambia Guatemala Guam Haiti North Korea Liberia Lesotho Libya Malta Mozambique Sierra Leone Tajikistan Trinidad & Tobago Uruguay Samoa Zimbabwe UAE
Testimonial
With years of experience, we know what your industry needs for growth.
Through our industry knowledge and experience, we execute translation that will definitely profit your business.
"The best thing that I liked about TridIndia is their professionalism & promptness in delivering bulk projects within shorter time frame. Kudos to the team..!!"
"The best thing that I liked about TridIndia is their professionalism & promptness in delivering bulk projects within shorter time frame. Kudos to the team..!!"
"When you are in the technical industry, you know how difficult it is to communicate with your multilingual customers. But, TridIndia made this simple for us."