Gaming Translation Services
Want to attain a global reach for your video game? Gaming translation is the ultimate approach to increase the market of video game, attract more gamers and enhance the overall gaming experience of the player.
Why You Should Invest in Gaming / Video Games Translation Today?
Video gaming is a favorite hobby of youngsters across the globe. As per Statista, In 2021, there was around 1.48 billion gamer across Asia, making it the biggest market for video gaming worldwide, with Europe coming in 2nd position with gaming audiences of around 715 million. The demand for gaming is growing internationally with the fastest developing gaming communities and this is the main reason why do you need translation to grow your solutions. This brings highly lucrative opportunities for gaming companies that often market their games in India and international countries.
If you count the most popular global industries in the world, you will definitely find gaming industry as the one. Hence, the competition level in this industry has increased by multiple times. This is the reason why you must consider translation as the most serious factor for growing global. Through translation, you will be able to promote your video game in new markets, segments and niches. Right from the user manuals to the marketing articles, you need translation at each and every step of globalizing your video game. Further, through accurate translation, you would be able to maximize the overseas sales and also boost the global brand identity. When you are in search for correct translation services near me, choosing our solutions is best. Tridindia provides professional gaming translation services for every game developing company that would like to market its games in non-native countries.
Affordable Gaming / Video Games Translation for Gaming Enthusiasts
As the expansion of the global world continues, the gaming industry is experiencing a revolutionary move from PC games to mobile games. In gaming, everyone know how globalization and translation are inter-related for the business growth. In order to grab the attention of the global gamer community, localizing games into different languages has now become a necessity more than a choice. From text to graphics as well as voice-over, everything is localized by highly experienced professionals to make your thrilling video games accessible worldwide.
We know the unique challenges that all game developers confront while going global. At Tridindia, we have a proficient and competent team of gaming translators who do the translation with special attention to detail. With translation as our forte, we translate for gaming consoles, PC or computer games, e-learning platforms, mobile phone games, online games and various others. One of the vital translation facts is that you can get into major platforms are such as Advergames, Microsoft Xbox and Xbox 360, Symbian, Nokia N-Gage, Windows PC Games, Nintendo GameCube and Wii, iPhone, PlayStation 2, PlayStation 3, Blackberry Nintendo DS and Game Boy, Android, Gamification projects, Solaris/Linux, Sony PSP, iOS, Macintosh, Windows Mobile & all handheld gaming devices.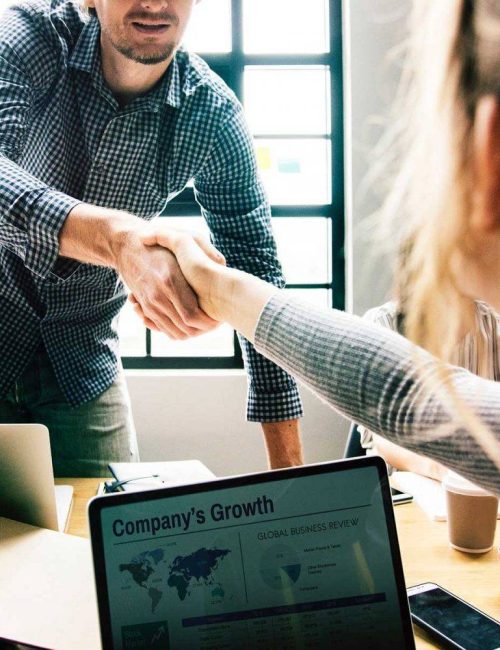 Types of Gaming / Video Games Translation We Offer
The gaming industry is continuing to become a big industry, gaining international acclaim as well as success over various industries. In video games there are various objective why is translation important as it is diverse in nature; our expertise in translation is also diverse and wide. Thus, we translate all types of documents, software, website, promotional material and other stuff related to the gaming sector. Some of them are mentioned below.
Help screen messages
Service descriptions
Instruction manuals
Translation of subtitles
Banners
Product descriptions
Menus
Gaming controls and GUI's
Tutorials
Text graphic editing
Game blogs
Game testing and QA support
Dialogues
Brochures
Websites
Online text
System messages
Online games
Voice-over recording
Mobile phone games
Marketing material
Newsletters
Dubbing scripts
On-screen text
Official guides
Walkthroughs
and more
The love for gaming can be seen around the world. Hence, it is a great responsibility for the translators to provide accurate translation of the source file(s). Keeping this in mind, we assign your translation projects to the most talented translators, who have had experience in translating diverse stuff. Also, with us you get at best prices and you don't have to pay translation cost that is far too high for you.
Need of Gaming/Video Games Translation For Your Business Today
Today, the global game has become a playing field of exploration for every game provider and international game company. This is the reason your business needs video game translation which refers to translating an original game into multiple languages for a wider audience. There are various key benefits of professional translator that helps to offer the competitive edge for drawing in the global gamer community and having a lasting impression on them. Here are the reasons why do you need this for your business.
Stay Ahead in Competition
The gaming market is emerging rapidly. If you want to compete with the gaming developers that are in a similar niche as you and stand out from your competitors, get your video game translated to provide your players with a home-grown experience.
Improved App Store Rankings
As per CSA research, the number of Google Play and iOS downloads are basically from non-native English countries. So if you want more and more gamers to download your video game, ensure it attracts your different target market.
Boost Your sales
When you tap into the new global market, your sales will definitely surge. Video games are now the crucial part of people's entertainment, and well-translated video games will naturally appeal to customers in your target location.
Boost Revenue
There are a plethora of video game players across the world. The video game translation process is the fastest way to grow your fan base as well as generate more revenue. You never know, when your game may become more popular.
Our gaming translation is tailored to meet the needs of the gaming industry. Our qualified linguists have the required credentials for ensuring that every video game is translated seamlessly to boost user experience. Apart from the translators, we also boast of QC experts, who supervise the quality level of the translated text, before sending them to the client's end so that you don't receive lost in translation solutions. Thus, the client receives avant-garde translations within proposed time frame and that too with a high quality level.
Types of Languages in Game Translation We Offer
There has been a great rise in the popularity of genres of games and with the help of translation, it has recently reached new markets. Children and teenagers love to indulge in games more when it is in their native language. Here are the following languages in which we provide the game translation:
Tamil Game Translation
Hindi Game Translation
Telugu Game Translation
Gujarati Game Translation
Kannada Game Translation
Punjabi Game Translation
Malayalam Game Translation
Marathi Game Translation
Bengali Game Translation
Urdu Game Translation
German Game Translation
French Game Translation
Japanese Game Translation
Korean Game Translation
Dutch Game Translation
Turkish Game Translation
And More..
Getting the game translated as per the target market helps you to be one step ahead in this competition. Seeking expert translation solutions helps to drive great advantage and our gaming translation solutions can help you to end up making your game more popular in target market.
Why Choose Us
Choosing Tridindia to Professionally Translate Video Games
With years of expertise in translation domain, we can serve you with quality output within shorter time frames by providing high-grade translation for global games designed for game consoles or mobile phones.
Higher Quality & Accuracy Level
We assure quality testing and accuracy check of your translated games and different document to ensure every gamer have an excellent user experience.
Comprehensive Language Solutions
We provide language solutions for translating your games in over 100 global languages and across several devices for improved user experience.
Certified Translation
Services
We assure certified translation so that your games get translated accurately to help you gain your share from the worldwide gaming market.
Native Expert Translators
At Tridindia, your games are get translated by professional and certified translators having rich experience in gaming translation.
Easy Project Consultation
If you have a gaming project for us, we are always ready to hear from you to understand your concerns and suggest you the best.
Fastest Turnaround Time
Our expert translators have the ability to translate different video game genres with the fastest turnaround time regardless of their complexity.
Get in touch
Don't hesitate to contact us for inquiries!
Our adept translators hold huge experience in delivering reliable, cost-effective, and pi-point accurate gaming translation solutions to help you reach global markets—swiftly and efficiently.
Easy Project Consultation
Steps
Few Easy Steps to Gaming / Video Games Translation
Contact us first
Connect with one of our experts and tell about your gaming project requirement through call or email.
Consult with Project Manager
If you want to discuss your requirement with our project manager, simply book an appointment.
Place Your Order
To get an accurate video game translation, place your order NOW.
Get Delivery On Time
Our translator will deliver the final translation within the deadline.
Case Studies
We are dedicated to
serve you all time
We think out-of-the-box when it comes to translating your video game
to engage global gamers across languages.
Testimonial
With years of experience, we know what your industry needs for growth.
Through our industry knowledge and experience, we execute translation that will definitely profit your business.
"The best thing that I liked about TridIndia is their professionalism & promptness in delivering bulk projects within shorter time frame. Kudos to the team..!!"
"The best thing that I liked about TridIndia is their professionalism & promptness in delivering bulk projects within shorter time frame. Kudos to the team..!!"
"When you are in the technical industry, you know how difficult it is to communicate with your multilingual customers. But, TridIndia made this simple for us."
Funfact
The Unbeatable Gaming/Video Game Translation Master Since 2002
Our gaming translation is capable of improving the user experience through our formatting as well as the design of games for immense impact and reach for a wider audience.
TridIndia Providing Certified Gaming / Video Games Translation Services in:
Ahmedabad NCR Bangalore Chandigarh Chennai Delhi Gurgaon Hyderabad Kolkata Lucknow Mumbai Noida Pune Ghaziabad Gurugram Surat Visakhapatnam Dubai Abu Dhabi Ajman Oman Uttar Pradesh Maharashtra Karnataka Tamil Nadu Telangana West Bengal Gujarat Madhya Pradesh Haryana Kerala Bihar Rajasthan Assam Odisha Punjab Andhra Pradesh Jammu and Kashmir Uttara khand Himachal Pradesh Jharkhand Goa Puducherry Manipur Chhattisgarh Meghalaya Andaman and Nicobar Islands United States Philippines United Kingdom Germany Canada China Australia Ukraine Nigeria Malaysia France Bangladesh United Arab Emirates Turkey Pakistan Indonesia Saudi Arabia Kenya Egypt Taiwan Russia Singapore Peru Italy Netherlands Spain Thailand South Africa Palestine Ireland Japan Vietnam Mexico Hong Kong Sri Lanka Nepal Finland Maldives Brazil Czech ia Iran Poland Switzerland South Korea Belgium Myanmar (Burma) Lebanon Uzbekistan Greece Kuwait Ghana Morocco Qatar Sweden Armenia Ethiopia Israel Kazakhstan Romania Tanzania Latvia Denmark Argentina Oman Venezuela Bulgaria Belarus Algeria Moldova Portugal El Salvador Jordan New Zealand Afghanistan Austria Bahrain Costa Rica Hungary Albania Azerbaijan Iraq Slovenia Somalia Tunisia Yemen Colombia Estonia Georgia Norway Serbia Brunei Chile Cameroon Honduras Croatia Jamaica Lithuania Mauritius Sudan Kosovo Bolivia Slovakia Senegal Uganda Bahamas Congo – Kinshasa Côte d'Ivoire Cape Verde Curaçao Ecuador Iceland Luxembourg Montenegro Macedonia (FYROM) Mongolia Malawi Panama Rwanda Syria Turkmenistan Zambia Angola Bosnia & Herzegovina Barbados Burkina Faso Bermuda Bhutan Central African Republic Congo – Brazzaville Cyprus Gabon Guernsey Gambia Guatemala Guam Haiti North Korea Liberia Lesotho Libya Malta Mozambique Sierra Leone Tajikistan Trinidad & Tobago Uruguay Samoa Zimbabwe UAE