Blog Translation Services
Allow your experience or useful information to reach in the form of a blog and empower non-native readers through the finest blog translation services. That not just make your blog readable but also increase traffic!
Why You Should Invest in Blog Translation Today?
Do you know 95% of readers only prefer reading blogs in their own language? But translating blogs can be a really exhaustive method, mainly since you can no longer use Google translate for blogs and other machine translation engines just cannot translate content appropriately. Hiring professional translation specialists can have an effective impact on the entire growth of your business in a new market. Keep in mind, when it's a matter of the blog, the game is mass, and your want as massive an audience as possible. Translating your blog will serve to open more aspects of genuine readers. If your existing non-English speaking website visitors can also find your blog in their own language, you can more conveniently increase your website traffic naturally.
Fastest professional blog translation services by 4000+ certified blog translators who offer accurate translation in 121+ languages. Are you planning to introduce new blog content to bring the attention of potential viewers and engage former fans? You have identified your target audiences, but wondering how would you convert them into your constant and long-term subscribers, as they are from different regions. Why not translate your blog into different popular languages? This will offer a more enhanced approach to your blog by providing accessibility to people who might not understand your native language or English. It may seem the toughest job to you, but you can make it easy with the support of professional translators. Experts will help you to get global recognition like you never imagine.
Affordable Blog Translation Services for Your Business
Translating your content into various languages can improve the experience for users. It also builds consumer trust in your business which will ultimately boost revenue, as internet users are more probably to purchase when consuming information in their own language. Value added and accurate translation in business field will also make sure a steady competitive edge, taking your brand ahead of others to explore multiple markets, as users landing on your pages as well as accessing your content will experience familiarity and resonate with your business. Your site traffic will improve and so will your readers: by translating your blog, you will grab the attention of online readers and retain visitors to your site, as you will be communicating with them in their native language.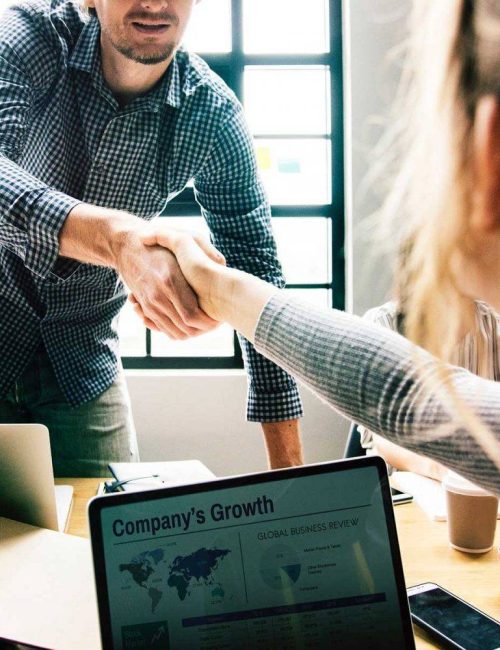 Need of Blog Translation Services For Your Business Today
Just like normal magazines, a blog also requires informational and engaging content that remains in everyone's mind and fingertips. Businesses that depend on blogs to be exposed to the worldwide markets often require translating their blog to get noticed by global audiences. Here are the major benefits of human translation: 
Boost Sales
A blog can also be used for advertising purposes. So, limiting it to a single language would also restrict its reach to some regions. Thus, it's a wise decision to translate the blog content to boost sales.
A Global Hit
Search engine results can vary a lot across multiple languages. This is because search engines can give importance to content used to market in a particular nation. Through translation, you can make your blog popular globally.
Boost ROI
Optimizing a blog for enhanced revenue becomes essential. Having more visits to your blog post automatically provides more and more revenue when an online visitor immediately converts into a potential buyer.
Access to Global Market
Blog writing is one of the innovative ways to create awareness of your brand or business and penetrate new markets globally. Translation helps in boosting organic search traffic by posting blogs in different languages.
Giving a blog more a competitive edge on a worldwide scale is possible by translating it into more than one language. People will consider your blog post more seriously when finding that it is available in their native languages. Reliable document translation ensures that you will do justice to every online visitor by providing helpful information through your blog.
Types Of Blog Translation We Offer
Most people would prefer to read the content that is available in their language. To help you reach prospective audiences, we provide successful business translation for all types of blogs such as –
Personal Blog Translation
Business Blog Translation
Gaming Blog Translation
Media Blog Translation
Reverse Blog Translation
Pet Blog Translation
Professional Blog Translation
Niche Blog Translation
Personal Brand Blog Translation
Fashion Blog Translation
Freelance Blog Translation
Corporate Blog Translation
Food Blog Translation
Travel Blog Translation
Beauty Blog Translation
Music Blog Translation
Lifestyle Blog Translation
Repair Services Blog Translation
DIY Blog Translation
Sports Blog Translation
Case Study Blog Translation
Fitness Blog Translation
Medical Blog Translation
Guest Blog Translation
Finance Blog Translation
Legal Blog Translation
Entertainment Blog Translation
Political Blog Translation
Parenting Blog Translation
Educational Blog Translation
Movie Blog Translation
News Blog Translation
and others..
To make your blog content informative, it is best to focus on one specific type of translation. If you don't know which type of translation will best suit your customized requirements, our proficient language service providers are there to help you.
We at Tridindia
Professional Blog Translation For Business Growth
A blog assists you reach a wider audience and getting potential customers as a result. A translated blog, mainly into different languages, assists you to grow your market share. This is the outcome of your improved visibility on the internet. A learner utilizes a search engine to get your blog. The more as well as a better blog you have, the more convenient it will be for your genuine customers to find you online. Translating your blog must meet the essential translation quality standards. With our professional blog translation, we assure you will get the best.
Type of Languages We Offer for Blog Translation
If you want to give your potential non-native readers a medium to read your valuable blog in their own language, then you may need to connect with a knowledgeable language service provider who can provide translation in these many languages:
Punjabi Blog Translation
Hindi Blog Translation
Urdu Blog Translation
Bengali Blog Translation
Tamil Blog Translation
Telugu Blog Translation
Malayalam Blog Translation
Gujarati Blog Translation
Russian Blog Translation
Spanish Blog Translation
French Blog Translation
German Blog Translation
Japanese Blog Translation
Arabic Blog Translation
Chinese Blog Translation
Dutch Blog Translation
and many more..
Did you know translating your blog into these many languages will make Google find your website? Quality translation comes from a professional company and we feel proud that our team  includes experienced native translators equipped with good language and industry knowledge.
Benefits of Outsourcing Blog Translation Services to Us
We provide manual translation through our human translators who retain the originality of the source content. Here are the key benefits of translation company that you will get :
Data Privacy
We handle every project with care to ensure that no information is disclosed. Every type of information will remain confidential with us.
Culturally Relevant
The meaning of the words changes with variations in language and cultural differences. Thus, we provide a culturally appropriate translation.
Quality Control Systems
A volume of translation and time shortage never affect translation quality. We follow a stringent quality control system to ensure the highest quality.
Faster TAT
We provide translated text within strict deadlines no matter how big your assignment is and what challenges we face before delivering translation.
Years Of Experience
We have vast experience in serving diverse clientele and our team has talented translators who have worked in many industries.
Blog Translation Experts
Our team have experienced translators who can translate any long-form blog accurately in the selected languages with full accuracy.
Our team has experienced translators, who have already been working on translating several types of blogs for business organizations and individuals/freelancers. Our ultimate goal is to provide all the necessary advantages of good translation service.
Get in touch
Don't hesitate to contact us for inquiries!
Want to attract new readers for the success of your blogs and increase the demand as well? Hire talented blog translators today.
Easy Project Consultation
Your Trusted

Blog
Translation
Agency Online
When creating, publishing, or promoting a blog, it is important to select the right type of formats and languages that readers can easily understand. To help you to allow your potential readers easily comprehend the content and purpose of your blog, we provide meaningful paper translation for all languages including the following ones:
English Blog Translations
Arabic Blog Translations
Russian Blog Translations
Spanish Blog Translations
Spanish Blog Translations
Russian Blog Translations
Italian Blog Translations
French Blog Translations
Chinese Blog Translations
German Blog Translations
Hind Blog Translations
Vietnamese Blog Translations and more..
No matter whether you have to convert the content of the same blog into one or more languages, we will offer you an accurate and meaningful translation for all. Besides the languages mentioned in the above table, you may get effective solutions for translation in any Indian or foreign language to help your content gain more views globally. Many bloggers and companies are translating their blog content to get the message out to the target audiences. Neglecting the translation of the blog often makes companies waste several global marketing opportunities. If you would like to request an instant quote of translation or want to know more, then don't hesitate.
Our Native
Blog
Translators
Professional Blog Translation Company
The professional translation company has a team of well-experienced and trained translators with many years of experience who are versed in the progressive importance of translation service. Need your blogs translated for a new market? There is a team for that. It's not necessary that a native speaker can become a professional translator.
Hence, withstand the temptation of allotting translation work to one of your employees. Otherwise, you may manage long turn-around time, inappropriate translation, and inconsistent meaning. When you hire a trustworthy translation company, you get immediate access to an array of translators. These talented translators understand the industry well, work with certain tools of the trade, and are part of a team of editors, managers and other stakeholders that are aimed at making sure of the success of your blog.
Generate Brand Trust with Blog Translation
When it comes to consumer influence, did you know that blogs rank higher in comparison to other types of content? While you might think that users get professional content such as case studies, white papers, and PRs to be very trustworthy, the truth is, people take blogs as a credible factor. With quick globalization and translation, you are shaping the opinions of consumers and attaining their trust. Blogs, unlike site copy, feel less like propaganda as well as a sales pitch in comparison to blogs, which basically have a more fabulous and genuine feel. Keeping blogs up-to-date and appropriate is beneficial for SEO and also keeps readers engaged. Begin translating your blogs to various languages to improve your audience reach and establish brand trust.
Get in Touch
We are dedicated to
serve you all time
Increase the reach of your blogs and attract potential
readers efficiently with professional blog translation.
Why Choose Us
Choosing TridIndia for Blog translation can be a good decision
We have a large team of translators who help you achieve success in all regions by providing extreme benefits of translation value. Myriads of worldwide clients prefer us for the following reasons –
Higher Quality & Accuracy Level
Our team make sure that every project that is assigned to us is completed with full accuracy and maintains quality as well.
Comprehensive Language Solutions
We provide you with comprehensive language solutions that will definitely assist you to step into the global market with full confidence and power.
Certified
Translation
Our company offers certified language translation with the help of certified translators that deliver translation free from any error.
Native Expert
Translators
We hire professional native translators who are well-experienced and professional. They have expertise in working in different industries and languages.
Easy Project
Consultation
You don't need to go through a long project consultation process. With us, you will get easy project consultation.
Fastest Turnaround
Time
All the projects that would be assigned to us will be completed within or before the given time.
Realfact
The Unbeatable Blog Translation Master since 2002
The best decision an entrepreneur can make for their business is to go global to attract new, potential customers and this can be made possible with high-quality translation.
Steps
Take some easy steps for Blog Translation Order
If you want to target new readers from a different country, you have to get your blog translated into different languages. Our experts apply proven translation strategies Here are a few easy steps to hire the solutions:
Contact us first
Reach us through phone or mail to tell us about your requirements.
Consult with Project Manager
Discuss with our project manager who will assist you to understand the process.
Place Your Order
Select the service or language you want to hire.
Get Delivery On Time
Get on-time delivery without any delay.
FAQ
Frequently Asked Questions on Blog Translation
TridIndia Providing Certified Blog Translation Services in:
Ahmedabad NCR Bangalore Chandigarh Chennai Delhi Gurgaon Hyderabad Kolkata Lucknow Mumbai Noida Pune Ghaziabad Gurugram Surat Visakhapatnam Dubai Abu Dhabi Ajman Oman Uttar Pradesh Maharashtra Karnataka Tamil Nadu Telangana West Bengal Gujarat Madhya Pradesh Haryana Kerala Bihar Rajasthan Assam Odisha Punjab Andhra Pradesh Jammu and Kashmir Uttara khand Himachal Pradesh Jharkhand Goa Puducherry Manipur Chhattisgarh Meghalaya Andaman and Nicobar Islands United States Philippines United Kingdom Germany Canada China Australia Ukraine Nigeria Malaysia France Bangladesh United Arab Emirates Turkey Pakistan Indonesia Saudi Arabia Kenya Egypt Taiwan Russia Singapore Peru Italy Netherlands Spain Thailand South Africa Palestine Ireland Japan Vietnam Mexico Hong Kong Sri Lanka Nepal Finland Maldives Brazil Czech ia Iran Poland Switzerland South Korea Belgium Myanmar (Burma) Lebanon Uzbekistan Greece Kuwait Ghana Morocco Qatar Sweden Armenia Ethiopia Israel Kazakhstan Romania Tanzania Latvia Denmark Argentina Oman Venezuela Bulgaria Belarus Algeria Moldova Portugal El Salvador Jordan New Zealand Afghanistan Austria Bahrain Costa Rica Hungary Albania Azerbaijan Iraq Slovenia Somalia Tunisia Yemen Colombia Estonia Georgia Norway Serbia Brunei Chile Cameroon Honduras Croatia Jamaica Lithuania Mauritius Sudan Kosovo Bolivia Slovakia Senegal Uganda Bahamas Congo – Kinshasa Côte d'Ivoire Cape Verde Curaçao Ecuador Iceland Luxembourg Montenegro Macedonia (FYROM) Mongolia Malawi Panama Rwanda Syria Turkmenistan Zambia Angola Bosnia & Herzegovina Barbados Burkina Faso Bermuda Bhutan Central African Republic Congo – Brazzaville Cyprus Gabon Guernsey Gambia Guatemala Guam Haiti North Korea Liberia Lesotho Libya Malta Mozambique Sierra Leone Tajikistan Trinidad & Tobago Uruguay Samoa Zimbabwe UAE
Testimonial
With years of experience, we know what your industry needs for growth.
Through our industry knowledge and experience, we execute translation that will definitely profit your business.
"The best thing that I liked about TridIndia is their professionalism & promptness in delivering bulk projects within shorter time frame. Kudos to the team..!!"
"The best thing that I liked about TridIndia is their professionalism & promptness in delivering bulk projects within shorter time frame. Kudos to the team..!!"
"When you are in the technical industry, you know how difficult it is to communicate with your multilingual customers. But, TridIndia made this simple for us."