Business Translation Services
Planning to expand your business globally swiftly? If yes, then business translation services can help you win the trust of global customers and even build your client base.
Why You Should Invest in Business Translation Today?
Practically every business by now understands how crucial it is to stay aware of the trend (or is it more than a trend) of globalization. If you aren't targeting markets outside of your own country, or that speak other languages than you, as a business you are not as liable to prevail over the long run. Still, some business entrepreneurs need a bit more convincing to begin looking into what it takes to go global. One of the most integral parts of globalizing as a business is the prominent translation aspect of it.
The words used to depict your product or service are the main pieces of information a potential customer assimilates related to your company or brand. If something isn't quite right when it comes to grammar, word choice, or otherwise, individuals will take note and perhaps bypass your brand and products or services completely, choosing something that they instantly understand and speaks their language, literally. This doesn't just stop at the marketing phase, however. Yes, your campaign should be translated and localized properly, however, to try and get permission to sell your product overseas needs a good amount of paperwork, which will involve translation as well.
Affordable Business Translation Services for Your Business
Due to globalization and the internationalization of the business world, most the firms have realized the specific importance of business translation and have transcended linguistic boundaries via effective translation of their business documents. Thus, a significant proportion of companies all over the world, rely on us for the authentic multilingual translations that we offer. Be it any type of business document, Tridindia translates all types of documents with the highest degree of professionalism and flawlessness. So, if you are planning to boost your business growth on a global scale, make sure you have a translation by your side. Get in touch with us today to gain the maximum benefits.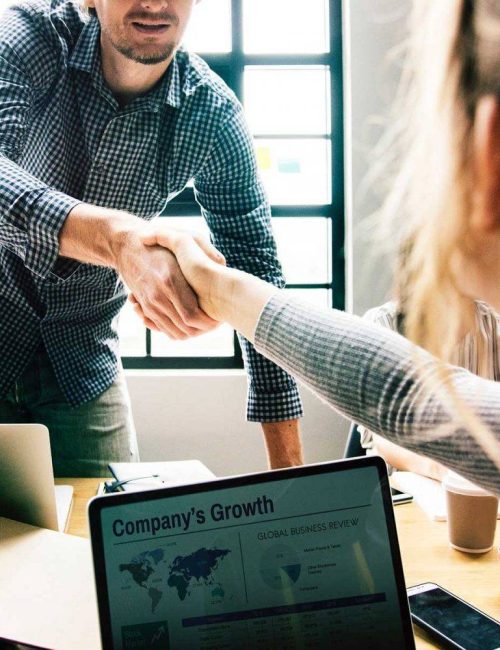 Types of Business Translation We Offer
When it comes to the business industry, you can rest assured that you'll be provided with comprehensive and accurate translation for business-related documents or materials that can be translated. Here are some of the translation types we offer to you –
Business Websites
Business Contracts
Business Contents
Business Manuals
Business Audios
Business Certificates
Business Videos
Business Catalogues
Business Patents
And Many More…
The authenticity of our translations that involves manual website translation too, always keeps us in the limelight. We believe that customer satisfaction must be highly prioritized. Hence, while translating documents, we make sure that the documents are precisely translated in line with the specifications provided by the client.
Need of Business Translation Services For Your Business Today
Due to the development of technology and globalization, the competition in the world of business has intensified. Thus, the ultimate savior in such a scenario is a business translation from knowledgeable language service providers that helps the organization not only deal with their clients in their native language but also helps in increasing revenues by reaching a wider multilingual audience.
Reach Target Audience
The more you are able to reach a multilingual audience, the more you will be able to boost your sales graph. Hence, translation becomes obviously important in situations, where you need to communicate with customers belonging to a different culture and language background.
Identify Market Potential
Translating your business-related materials can help you analyze the potential of your target market. Be it about market research, and understanding the demographics or likes and dislikes of your target customers, translation can remove the language gap and help you sail through.
Boost Sales
The more you are able to reach a multilingual audience, the more you will be able to boost your sales graph. Hence, translation becomes obviously important in situations, where you need to communicate with customers belonging to a different cultural and language background.
Better ROI
Business expansion is an international market that requires huge investment, and not getting a feasible amount in return, is certainly a sign of business loss. Hence, global businesses take help of translation, which not just translates words for you, but also helps you translate your business in better ROIs.
Competing in the globalized business world comes with great responsibility to communicate across cultures and languages. Even a slight mistake in communication can be the biggest reason for your loss in the target market. This is why translation provided by reputed company that can also help you with high grade website development plays a pivotal role in conveying your message straight to the target audience in a crystal-clear manner.
We at Tridindia
Professional Business Translation To Reach Global Audiences
As businesses begin to build professional partnerships and partake in global relations, there is a growing requirement for better business translation solutions. These may be utilized for corporate functions, meetings, product documents, and more; and partnering with a professional translation agency is the ideal solution to opt for. Having a team that can deliver cost-effective and excellent translation services including valuable document translation has become essential.
Type of Languages We Offer for Business Translation
Translation enables businesses from broadening into other markets, even those where business and market don't share the same language. With the help of professional translators, expanding the operations globally is highly possible by using the following language translations:
Punjabi Business Translation
Hindi Business Translation
Urdu Business Translation
Bengali Business Translation
Telugu Business Translation
Malayalam Business Translation
Gujarati Business Translation
Russian Business Translation
Spanish Business Translation
French Business Translation
German Business Translation
Japanese Business Translation
Arabic Business Translation
Chinese Business Translation
Dutch Business Translation
And more..
Businesses use accredited translation solutions and this ensures to solidify the position and reputation in the market. This also assures businesses to work while respecting the cultural nuances of local languages and avoiding any embarrassing mistakes that may lead to failure.
Benefits Of Outsourcing Business Translation Services To Us
We are translating for global businesses for the past 15 years. Hence, we possess the talent, expertise, and experience to help you eliminate any language/communication challenge that comes your way. So, if you want to target a multilingual audience, and want powerful ways to engage customers, you must outsource the services to us.
Data Privacy
We maintain complete privacy of data – your source files, target files, your personal info, etc. – through an NDA. Hence, while you are with us, you need not be concerned about confidentiality.
Culturally Relevant
The translation is useless unless it is relevant to the target culture. Hence, we make sure that your source files are translated keeping in mind all the language and cultural parameters.
Quality Control Systems
Our translation process involves a stringent QC procedure. It ensures that the translated output passes through a series of quality checks, resulting in an error-free translation.
Faster TAT
We understand your need to get the translated version of your source files ASAP. This is why we work on the shortest turnaround time without compromising the quality.
Years Of Experience
Tridindia holds many years of experience in the translation industry. With a highly proficient team, we assure you will get extremely professional and accurate work.
Native Translator
Our excellent team of translators has good experience in translating any form of business document for diverse industries. Based on the project, we will assign you a skilled translator.
In simple words, we are the right outsourcing partner for you, for different types of business translation requirement. Our team boasts of veteran project managers and native translators having precise knowledge of terminologies and jargon. Hence, you'll be provided with quality translations in all language combinations for Indian and foreign languages.
Get in touch
Don't hesitate to contact us for inquiries!
We are well-known translation players in the business world, and we aim at providing excellent translation solutions to our clients from diverse verticals. If you have any project for us, we are ready to deliver the best services. We are just a call away!
Easy Project Consultation
Your Trusted
Business
Translation
Agency Online
Since business has become global, communications have become more troublesome. If your Indian business wants to contact somebody in your USA office, you may experience some difficulty in communicating if neither of you is fluent in speaking another's language. Also, memos, handbooks, press releases, and various printed materials will have to be translated into the native language of the foreign workplaces. This is where business translation solutions offered by one of the reliable Indian translation companies like us at Tridindia come in.
Business translation is referred to as the translation of formal and informal documents that a company creates and distributes in the organization. These documents may include emails, letters, training materials, etc. Such documents put an impact on your organization does business, so translate them precisely and with the international culture in mind, to avoid any errors. As expert translators, Tridindia is proficient at considering the grammar rules of the foreign language and any colloquial phrases, to make the information easy to understand for your global partners.
In short, Tridindia can accommodate all of your translating needs. With highly professional and experienced translators, with native fluency in over 100 languages and know-how in diverse verticals, we are among the world's most reasonable choices when finding professional translation services. Are you still waiting? Request your business translation quote today or give us a call now and enter the global marketplace!
Expanding into a new market and reaching new demographics also comes with its set of internal challenges. In terms of resources and logistics, developing your native language department can become a nightmare. As your business grows, you may easily observe that your language needs far exceed the resources you have there for them. By utilizing a translation solution including conclusive paper translation, you can avoid all of this, as the solution brings its own experts, resources, and management teams, hence decreasing the hassle from your hands.
Our Experts
Business
Translators
Scope of Business Translation
Global marketing is what every business wants. Without reaching out to a global market, it is difficult to make a great impact on potential customers. The earning potential of any product goes through a great fall if the business does not approach the global market. This is basically because there is strong competition in all the spheres of businesses that one can ever imagine. To walk quickly as well as reach faster than the other players in the market, one must reach a wider target market. Here, translation and fruitful website content writing as well plays a major role.
The main problem that arises when it comes to global marketing is language. Regardless of how much one is capable of translating from one language to another, business translation is quite a different game. There are special business translation service providers like Tridindia who come up to support the business owners to market their products successfully.
Specialized Translation
Tridindia has a demonstrated history of providing successful business translation solutions in more than 100 languages. From easy marketing messages to intricate financial documents, we have accurately translated a plethora of business-related documents maintaining the local flavor intact, while taking into account the outsourcing needs of our clients. Additionally, our prices for the specialized translation are quite economical that anyone can afford. Be it blog translation or consistent article translation, we can help you with your every translation requirement.
Apart from keeping up the high accuracy in translation, we focus on the proposed meaning of an original document that is well-maintained even after translation. Once a document translation is done from one language to another, it is then again retranslated (by another translator) to find if the accuracy and meaning are intact.
Get in Touch
We are dedicated to
serve you all time
With our unrivaled business translation, let's help you take over the
international market at a fast pace and outperform your competitors.
Why Choose Us
Choosing Tridindia to Get Trusted Business Translation Solutions
Having set a quality benchmark in the translation industry, we are recognized as the prominent choice for most of our clients. Be it quality, turnaround, or language support, we stand as the ideal choice for exact  same day translation.
Higher Quality & Accuracy Level
Our business translation ensures the translated content meets the highest level of quality and accuracy that surpasses the client's expectations.
Comprehensive Language Solutions
To break the language barrier, we provide cost-effective language solutions that fulfill your project requirements and help your audience get access to information in their native language.
Certified
Translation
We offer Certified translation services that prove to be quite beneficial for your company. In this, your review of the translated document to avoid any legal disputes.
Native Expert
Translators
We have native expert business translators specialized in translating in any language for diverse verticals. Holding vast experience, they ensure you get an accurate translation.
Easy Project
Consultation
We provide easy project consultation to have a face-to-face discussion with you regarding the project you want to assign us.
Fastest Turnaround
Time
Working with the fastest turnaround time, we are capable of delivering rich-quality translated content within the stated timeframe.
Realfact
The Unbeatable Business Translation Master Since 2002
With the help of experts, get your essential business documents translated faithfully and accurately to convey your message to a global audience and make your presence in the international market.
Steps
Follow Some Simple Steps for Business Translation Order
Companies across the world utilize business translation solutions as the main part of their daily operations. No matter what type of business you are operating, we are here to provide accurate translation to help you with profitable global business expansion. Follow some steps and let us get started working on your project.
Contact us first
Want to avail of our services? Reach us via call or send us your project requirements.
Consult with Project Manager
Get connected with our project manager to consult regarding the project requirements.
Place Your Order
If you agree with our terms, place your order for business translation now.
Get Delivery On Time
We give the assurance of timely delivery of your project work.
FAQ
Frequently Asked Questions on Business Translation
TridIndia Providing Certified Business Translation Services in:
Ahmedabad NCR Bangalore Chandigarh Chennai Delhi Gurgaon Hyderabad Kolkata Lucknow Mumbai Noida Pune Ghaziabad Gurugram Surat Visakhapatnam Dubai Abu Dhabi Ajman Oman Uttar Pradesh Maharashtra Karnataka Tamil Nadu Telangana West Bengal Gujarat Madhya Pradesh Haryana Kerala Bihar Rajasthan Assam Odisha Punjab Andhra Pradesh Jammu and Kashmir Uttara khand Himachal Pradesh Jharkhand Goa Puducherry Manipur Chhattisgarh Meghalaya Andaman and Nicobar Islands United States Philippines United Kingdom Germany Canada China Australia Ukraine Nigeria Malaysia France Bangladesh United Arab Emirates Turkey Pakistan Indonesia Saudi Arabia Kenya Egypt Taiwan Russia Singapore Peru Italy Netherlands Spain Thailand South Africa Palestine Ireland Japan Vietnam Mexico Hong Kong Sri Lanka Nepal Finland Maldives Brazil Czech ia Iran Poland Switzerland South Korea Belgium Myanmar (Burma) Lebanon Uzbekistan Greece Kuwait Ghana Morocco Qatar Sweden Armenia Ethiopia Israel Kazakhstan Romania Tanzania Latvia Denmark Argentina Oman Venezuela Bulgaria Belarus Algeria Moldova Portugal El Salvador Jordan New Zealand Afghanistan Austria Bahrain Costa Rica Hungary Albania Azerbaijan Iraq Slovenia Somalia Tunisia Yemen Colombia Estonia Georgia Norway Serbia Brunei Chile Cameroon Honduras Croatia Jamaica Lithuania Mauritius Sudan Kosovo Bolivia Slovakia Senegal Uganda Bahamas Congo – Kinshasa Côte d'Ivoire Cape Verde Curaçao Ecuador Iceland Luxembourg Montenegro Macedonia (FYROM) Mongolia Malawi Panama Rwanda Syria Turkmenistan Zambia Angola Bosnia & Herzegovina Barbados Burkina Faso Bermuda Bhutan Central African Republic Congo – Brazzaville Cyprus Gabon Guernsey Gambia Guatemala Guam Haiti North Korea Liberia Lesotho Libya Malta Mozambique Sierra Leone Tajikistan Trinidad & Tobago Uruguay Samoa Zimbabwe UAE
Testimonial
With years of experience, we know what your industry needs for growth.
Through our industry knowledge and experience, we execute translation that will definitely profit your business.
"The best thing that I liked about TridIndia is their professionalism & promptness in delivering bulk projects within shorter time frame. Kudos to the team..!!"
"The best thing that I liked about TridIndia is their professionalism & promptness in delivering bulk projects within shorter time frame. Kudos to the team..!!"
"When you are in the technical industry, you know how difficult it is to communicate with your multilingual customers. But, TridIndia made this simple for us."