Video Captioning Services
Want your informative videos to be watched by a wider audience? Investing in Video Captioning Services would be a great idea that enables you to get more value from your promotional video content.
Why You Should Invest in Video Captioning Today?
Video content is far beyond just a trend in social media marketing and content marketing. Video content has become the absolute most significant type of content. It keeps on ascending in marketer's and consumers' preferences. As per some research, video streaming and downloads will comprise 82% of worldwide internet traffic by 2022. Video content has likewise been proven to be customers' favorite form of content to view from a brand on social media. In fact, 54% of consumers say they want to see more video content from a brand or business they support.
Video is not always the only reliable answer to everything. The human mind processes images 60x quicker than words, but there are sufficient reasons to opt for video captioning. If your video comprises dialogue, people who have hearing impairment find it difficult to understand if your video has no caption. It may be time-consuming, but it is worth it, considering you need to boost your reach. Besides, people who are not familiar with your language or who have a problem understanding the spoken word can benefit from video captioning to a great extent. Captioning help you expand your reach and give a chance to people to enjoy video content from different corners of the world. With prominent captioning, both audience and the movie can benefit the most.
Affordable Video Captioning Services for Your Business
Video content is gaining popularity nowadays. Many marketers use it to pass on messages, develop awareness, and drive new customers. Many individuals get their video streams with muted sound. As they browse their social media timelines, they will go beyond the videos that don't convince them in a couple or three seconds. Video captioning including effective closed captioning makes sure that every individual watches the video from the start to the end and has a great watching experience.
Native
Captioning Experts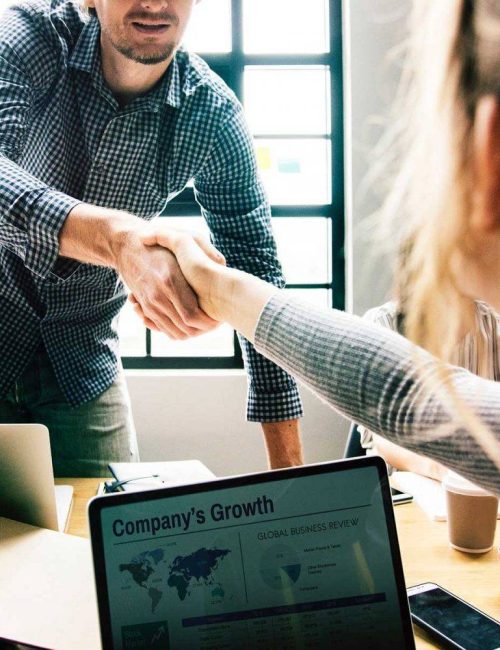 Need of Video Captioning Services for Your Business Today
There is a massive demand for video captions for the hearing population. Research shows that captions help viewers keep the essential facts in mind, parse multifaceted topics, and even build fruitful marketing strategy in any language.
Access to Global Market
Entering in the global market is not easy as it seems. There is probability that the even your interesting video that you created to market your brand may get failed in grabbing the attention of wider audience.
A Global Hit
The video is highly being used as an interesting form of digital marketing for businesses of any size. If you want to make it a global hit, video captioning can make it possible. 
Boost ROI
Videos are a powerful asset that can win the heart of your audience and even boost return on investment (ROI). As said earlier, if your video is meant for the local market, then it can be possible with captioning.
Boost Sales
Today, people prefer to watch the video created by the brand than other content forms. Due to the growing demand for videos, there's a higher chance that your target audience will view your video.
To save time and money, it is beneficial to choose video captioning in which humans create open or conclusive closed captioning for social media videos with the assurance of optimum accuracy as well as effectiveness. This step can make your video indeed a global hit on any platform wherever you upload it.
We at Tridindia
Professional Video Captioning for Improved Reach
Video Captioning is an easy way to open up your brand to different potential new customers. In short, it helps boost a video's accessibility. For the people who are deaf or hard of hearing and even the non-English speakers, this increased accessibility is a great deal for them. Video captioning makes it possible for the viewers to consume your video even if it does not have sound. In short, this excellent technique can grab the attention of every type of person and make you understand how to maximize your productivity. Video captions also tend to have excessive comments that can also attract more viewers.
Types of Languages in Video Captioning We Offer
Tridindia experts can help by creating captions in your target audience's native language to make the video meaningful for real global business expansion. Our video captioning experts are well-versed in the different types of languages that we offer:
Tamil Video Captioning
Gujarati Video Captioning
Telugu Video Captioning
Kannada Video Captioning
Punjabi Video Captioning
Marathi Video Captioning
Malayalam Video Captioning
Bengali Video Captioning
Urdu Video Captioning
Oriya Video Captioning
Haryanavi Video Captioning
Bhojpuri Video Captioning
Sanskrit Video Captioning
Hindi Video Captioning
English Video Captioning
Japanese Video Captioning
German Video Captioning
Russian Video Captioning
Spanish Video Captioning
French Video Captioning
Arabic Video Captioning
Chinese Video Captioning
Dutch Video Captioning
Turkish Video Captioning
And Many More…
If the video captioning is done well, the brand can earn enormous profit from the video itself. It means more viewers, more sharing, more website traffic, more sales, and last but not least, maximum ROI.
Benefits of Outsourcing Video Captioning Services to Us
Whether your business is small or large, you make sure that it should not be famous only in the local market. Video captioning can be the best way to represent your brand values, products, or services and reach a wider audience. You will get several benefits of progressive influencer marketing strategy when you outsource video captioning services to us.
Native Captioning Experts
We pride that we have a pool of experienced experts who know every type of industry.
Faster TAT
We give assurance of delivering within the tight deadlines.
Years Of Experience
Tridindia has earned tremendous recognition in the market after working for many years.
Culturally Relevant
While creating video captions, our experts make sure to maintain cultural relevancy.
Data Privacy
Be it your business information or captioning document, We take responsibility for your privacy.
Quality Control Systems
The video captions created by our native video captioners undergo a quality check.
The importance of video captioning is hard to ignore because this is the only way that can help you make your place in the global market more robust than ever.
Get in touch
Don't hesitate to contact with us for inquiries!
Tridindia provides unmatched quality video captioning services at a truly unbelievable price to ensure your success in the local and foreign markets. We are ready to serve you the best.
Easy Project Consultation
Your Trusted
Video Captioning
Agency Online
Video captioning makes your video content fully accessible, enhances the viewer's experience, and attracts wider audiences across the world, including those who want to learn a new language and individuals with hearing impairment. At Tridindia, our diligent team of native captioners creates meaningful captions that meet your particular needs and help you know how to improve your customer experience. Whether your project television show, is a movie, YouTube series, a corporate video, broadcast media, or standalone project, we deliver truly exceptional, cost-effective results. With our video captioning services, you will always receive:
High Quality
Years of Experience
Accurate captions
Timely Delivery
Native captioning experts
Fastest Turnaround Time
Video captioning can help you gain popularity in the global market in a short span of time. Being one of the best providers of the highly-competitive video captioning services, we strive to deliver accurate and time-synchronized video captions specific to your needs. With our well-qualified professionals and native language experts, we never failed to deliver best-in-class work that can add high market research values for business growth.
Our Native
Video Captioning
Experts
Talented Video Captioning Experts
Why use tools when you can get professional help at rock-bottom prices? We have a team of video captioning experts who know that low-quality captions can negatively impact your audience. This is the reason they create real-time video captions that help the business gain many benefits. Our professionals also understand that not every caption is made equal. It ultimately depends on the type of service you choose. Today, to expand your reach, you need to focus on speaking your customers language for business.
Highly Accurate Video Captioning
Based on the industry standard, the accuracy rate of the captions created in the video should be 99%. The only purpose of video captions, undeniably, is accessibility. Incorrect, sloppy, or unreadable video captions can frustrate, confuse, and misinform the person who watches your video. At Tridindia, we make sure you acquire extremely accurate video captioning while accommodating reading speed as well as time on screen. Shorten video captions, but stick to the original meaning.
Businesses are implementing video captioning because it boosts accessibility that can help them reach the next level. We, being a brand itself, understand how important it is to make a place in the global market and win the people's trust with respective language and communication.
In short, if you want to take your video to the next level, then availing of our compelling video captioning services can help you get to more engaged, a more comprehensive audience!
Case Studies
We are dedicated to
serve you all time
If you want affordable help to avail more compelling, more inclusive video captioning services,
Tridindia has the best solution for you!
Why Choose Us
Choose Tridindia And Make Your Business Worldwide Famous
Tridindia has tried and tested techniques to create high-quality video captions with clear language facts. Because of our dedication and work ethic, we got successful in winning the hearts of our clients and today, we are standing out in a crowd of our competitors.
Higher Quality & Accuracy Level
100% accuracy is what we promise and we deliver. Our experts create video captions of ultimate quality that feature excellent readability and consistency.
Comprehensive Language Solutions
Our team specializes in rendering comprehensive language solutions at highly competitive prices. They use their knowledge and skills to deliver the desired results.
Certified
Captioning
We are also best at offering outstanding certified captioning services. While creating video captions, we ensure that there should be zero errors.
Native Captioning
Experts
We have a huge team of enthusiastic professionals who can create easily readable video captions to engage the audience effectively and with the right cultural approach.
Easy Project
Consultation
Our easy project consultation aims to meet clients and address the issues that they have regarding our services. We have professional project manager who give you the insight of the process.
Fastest Turnaround
Time
We assure you that the video captions will be delivered within the stated time frame. Although, we keep our clients updated with the work status to give them peace of mind.
Realfact
The Unbeatable Video Captioning Master since 2002
When you create the video for using proven ways to engage customers, the best practices involved in creating video captions may slightly vary based on where you want to post and share your videos, such as Twitter, YouTube, Facebook, or your company website.
Steps
Follow Few Easy Steps for Video Captioning Order
Video captioning can increase your video's value by overcoming the issues like low audio, use of difficult language, and complicated information in the video. If you want our video captioning services, follow some easy steps.
Contact us first
If you want to reach us, give us a call or send us information about your project through the mail. We will contact you soon.
Consult with Project Manager
Our dedicated project manager will explain to you how we work. Also, he will answer all your queries regarding the service.
Place Your Order
Select the language and fix your video captioning service.
Get Delivery On Time
We promise to deliver your project work within tight deadlines.
FAQ
Frequently Asked Questions on Video Captioning
TridIndia Providing Certified Video Captioning Services in:
Ahmedabad NCR Bangalore Chandigarh Chennai Delhi Gurgaon Hyderabad Kolkata Lucknow Mumbai Noida Pune Ghaziabad Gurugram Surat Visakhapatnam Dubai Abu Dhabi Ajman Oman Uttar Pradesh Maharashtra Karnataka Tamil Nadu Telangana West Bengal Gujarat Madhya Pradesh Haryana Kerala Bihar Rajasthan Assam Odisha Punjab Andhra Pradesh Jammu and Kashmir Uttara khand Himachal Pradesh Jharkhand Goa Puducherry Manipur Chhattisgarh Meghalaya Andaman and Nicobar Islands United States Philippines United Kingdom Germany Canada China Australia Ukraine Nigeria Malaysia France Bangladesh United Arab Emirates Turkey Pakistan Indonesia Saudi Arabia Kenya Egypt Taiwan Russia Singapore Peru Italy Netherlands Spain Thailand South Africa Palestine Ireland Japan Vietnam Mexico Hong Kong Sri Lanka Nepal Finland Maldives Brazil Czech ia Iran Poland Switzerland South Korea Belgium Myanmar (Burma) Lebanon Uzbekistan Greece Kuwait Ghana Morocco Qatar Sweden Armenia Ethiopia Israel Kazakhstan Romania Tanzania Latvia Denmark Argentina Oman Venezuela Bulgaria Belarus Algeria Moldova Portugal El Salvador Jordan New Zealand Afghanistan Austria Bahrain Costa Rica Hungary Albania Azerbaijan Iraq Slovenia Somalia Tunisia Yemen Colombia Estonia Georgia Norway Serbia Brunei Chile Cameroon Honduras Croatia Jamaica Lithuania Mauritius Sudan Kosovo Bolivia Slovakia Senegal Uganda Bahamas Congo – Kinshasa Côte d'Ivoire Cape Verde Curaçao Ecuador Iceland Luxembourg Montenegro Macedonia (FYROM) Mongolia Malawi Panama Rwanda Syria Turkmenistan Zambia Angola Bosnia & Herzegovina Barbados Burkina Faso Bermuda Bhutan Central African Republic Congo – Brazzaville Cyprus Gabon Guernsey Gambia Guatemala Guam Haiti North Korea Liberia Lesotho Libya Malta Mozambique Sierra Leone Tajikistan Trinidad & Tobago Uruguay Samoa Zimbabwe UAE
Testimonial
With years of experience, we know what your industry needs for growth.
Through our industry knowledge and experience, we execute translation that will definitely profit your business.
"The best thing that I liked about TridIndia is their professionalism & promptness in delivering bulk projects within shorter time frame. Kudos to the team..!!"
"The best thing that I liked about TridIndia is their professionalism & promptness in delivering bulk projects within shorter time frame. Kudos to the team..!!"
"When you are in the technical industry, you know how difficult it is to communicate with your multilingual customers. But, TridIndia made this simple for us."