Contract Translation Services
Want contract papers to be available in another language different from English? Grab the opportunity to develop your business in different markets with the help of Contract translation that helps translate your legal documents accurately.
Why You Should Invest in Contract Translation Today?
Each company comprises a case for contracts that can boost revenue and increase value. Contracts are an important aspect of developing relationships and fulfilling business transactions. Contracts have several purposes as well as numerous different reasons for why they are crucial. One of the key advantages of using effective translation for contract is that it provides structure as well as clarity while engaging in a business relationship. There may be some sections and clauses understanding how and when the parties may end the contractual relationship or transform any aspect of it such as the way payments are usually made. If a business wants to develop a relationship with a trading partner overseas, it's important that any non-native understand any legal documentation specifically if a contract is involved. This is where contract translation comes into the picture.
Translating contracts is an imperative aspect of dealing with global customers. It helps in ensuring that both parties very well understand what they're signing and have complete knowledge of business terms of each other. Clarity in translation is the major benefits of translation from professionals that make sure that you know all contractual information, before actually signing it. Hence, if you really want to avoid the risk of potential legal issues, then translate your contracts by experts who understand the terms used.
Affordable Contract Translation To Adapt Legal Document Accurately
The motive behind a contract is to bind two parties so that they stay faithful to the contents as well as the rules of the contract. There are different parties to a contract and everyone will require a copy of the legal contract document in their specific language. This could be the business included in the supply chain process for example buying the product from its source. Before choosing solutions, workers or managers want to know is translation affordable. Our translation is extremely affordable and helps to deliver solutions in best way.
We have been providing professional translations of contracts since 2002 and have developed a great experience and proficiency in translating all needs. We have a complete team of experts responsible to guarantee utmost accuracy and correctness including translators, proofreaders, project managers, editors, reviewers, and all. We understand that the language in contracts is very sensitive in nature and it consists of specific industry terminologies. Hence, there is need to know various types of translation I need for contracts to meet the specifications of the industry. No matter for which contract you need translating solutions, we always make sure that translated content will never disrespect any culture and provide relevant meaning. All files translated by us remain confidential and well encrypted with us. Only authorized members with signed NDAs are allowed to access your files.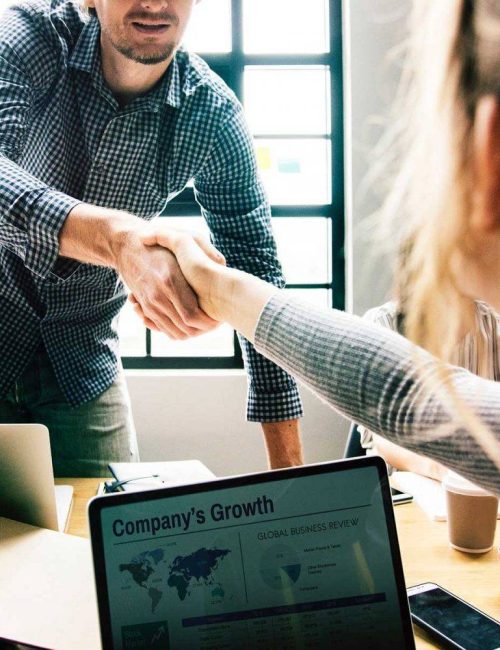 Type of Languages We Offer for Contract Translation
If your contract has to deal at a global level, several parties are involved that may speak a different language. To make the contract best understood, there is a need to seek contract translation. Following are few languages in which our experts provide contract translation solutions:
Punjabi Contract Translation
Hindi Contract Translation
Urdu Contract Translation
Bengali Contract Translation
Malayalam Contract Translation
Gujarati Contract Translation
French Contract Translation
German Contract Translation
Japanese Contract Translation
Arabic Contract Translation
Chinese Contract Translation
Dutch Contract Translation
And more..
In contract translation, there are several challenges associated. To get it done perfectly in any language, there is a need to rely on professional contract translators. We have native language experts who have great experience in delivering translation for various types of contracts.
Need of Contract Translation Services For Your Business Today
Whether your lawyer is handling a contract for a foreign client or your company needs to negotiate with a foreign business partner, translation serves all these purposes by facilitating proper understanding. Many people who relates globalization and translation can see how easy it becomes in multilingual dealing with clients/ partners overseas. They know the fact that closing a deal without complete understanding is awful. An accurate translation helps in:
Penetrate New Market
Business involves presentation and communication about projects, plans, benefits, Rate of returns, facts and figures. You need to convince the other parties of different language about your project. Without translation it's just impossible generate interest in them and successfully penetrate a new market.
Better ROI
A clear-cut and quick translation of contracts allows both parties to develop mutual interest and a long term relationship. This further reduces the risk of non performance and financial loss. There will be no chance for confusions, errors, or misunderstandings that could negatively affect the deal. Hence, you can enjoy good a monetary return without any loss.
Create Reputation
Translation helps other parties in easing grabbing all information about project and plans but in this there is need to be clear with what does translation mean. In translation, there is be no room of error, misconception, misinterpretation that could jeopardize the whole deal and will develop positive review in the mind of readers. In the absence of translation, there's a high chance that your parties may develop insecurity about you and your organization which may further affect your reputation.
Reach Targeted Business Partners
To build a strong long term contractual relationship you first need to clear all the misunderstanding which is impossible without the help of translation. Translation helps in maintaining the company decorum and building long term contract. It bridges the communication between all your partners overseas and ensure healthy interaction and operation with them.
The business relationship is more like a contractual in nature  and there are many translation challenges
that need to be overcome where two or more parties enter into an agreement for their mutual benefit. Translation bridges communication gap to help you in business or diplomatic affair.
Types of Contract Translation We Offer
As there are different types of contracts, and nobody knows which of them need to be translated at any time, we are always available to help you with all your requirements. Following are some of the translations of contract we offer-
Lump Sum Contracts
Fixed Price Contracts
Unit Pricing Contracts
Cost Plus Contracts
Time & Material Contracts
Unilateral Contracts
Bilateral Contracts
Implied Contracts
Simple Contracts
Express Contracts
Sales Contracts
Purchase Contracts
Lease Contracts
Business Contracts
Unenforceable Contracts
Illegal Contracts
Contract Under Seal Translations
Adhesion Contracts
Valid Contracts
Executed Contracts
Unconscionable Contracts
Aleatory Contracts
Option Contracts
Period Contracts
Written Contracts
Void Contracts
Voidable Contracts
And so on…
We provide guaranteed accurate and acceptable translating solutions for all of these contracts and many more as per individual clients needs. We have rich experience and expertise and follow translation quality standards when dealing with the unfavorable consequence of language barriers.
Why Choose Us
Choosing Tridindia to Get Valuable Contract Translation
Are you going to start a new business with the partnership of other foreign entrepreneur or a company and need to translate your contract? Or do you need translating your employment contract papers? Not to worry as we have a perfect solution for all your requirements. We are a reputed contract translation agency with certified and skilled translators providing translation in all subject matters and make sure no wrong translation is delivered. Some reasons why individuals or corporate organizations choose us are as follows –
Higher Quality & Accuracy Level
We provide translation with the assurance of 100% quality. Translated files are proofread and edited by other translators to ensure accuracy.
Comprehensive Language Solutions
We are delivering comprehensive language solutions ensuring that the contract can be translated accurately in more than one language.
Certified Translation
Services
We offer genuine quality certified translation that does not contain many errors and the contract will sound relevant and seem well-translated.
Native Expert Translators
We have a team of native expert translators who have a good understanding of the language they know and can efficiently translate the contract.
Easy Project Consultation
To avoid any confusion, we provide with easy project consultation facility to our clients to get a clear understanding of the project.
Fastest Turnaround Time
We have surpassed our estimated standard turnaround time by providing accurate translation within deadlines. Today, we are able to deliver bulk projects as well.
Get in touch
Don't hesitate to contact us for inquiries!
Whether you want contract translations for courts or you want help translating business agreements, contracts, or other legal commitments — we can help!
Easy Project Consultation
Steps
Take Simple Steps for Contract Translation Order
No matter what type of contract or agreement wants to be translated, we make sure nothing is lost in translation. Our reliable contract translation solution offers an affordable route.
Contact us first
Do you have a project for us? Tell us about your requirement via call or mail us your requirement.
Consult with Project Manager
Our project manager is always ready to listen to your concerns and address them timely.
Place Your Order
Tell us the type of contract you want to translate and quickly place your order.
Get Delivery On Time
Our native translator will translate your contract accurately and faster.
Case Studies
We are dedicated to
serve you all time
We only work with native-speaking translators who are acquainted with
your niche, enabling our team to translate your contracts quite effectively.
Testimonial
With years of experience, we know what your industry needs for growth.
Through our industry knowledge and experience, we execute translation that will definitely profit your business.
"The best thing that I liked about TridIndia is their professionalism & promptness in delivering bulk projects within shorter time frame. Kudos to the team..!!"
"The best thing that I liked about TridIndia is their professionalism & promptness in delivering bulk projects within shorter time frame. Kudos to the team..!!"
"When you are in the technical industry, you know how difficult it is to communicate with your multilingual customers. But, TridIndia made this simple for us."
Realfact
The Unbeatable Contract Translation Master Since 2002
We've gained a reputation for trusted certified translation solutions and this is the  major benefits of professional translator. We go the extra mile to surpass expectations and render effective translations for contracts.
TridIndia Providing Certified Contract Translation Services in:
Ahmedabad NCR Bangalore Chandigarh Chennai Delhi Gurgaon Hyderabad Kolkata Lucknow Mumbai Noida Pune Ghaziabad Gurugram Surat Visakhapatnam Dubai Abu Dhabi Ajman Oman Uttar Pradesh Maharashtra Karnataka Tamil Nadu Telangana West Bengal Gujarat Madhya Pradesh Haryana Kerala Bihar Rajasthan Assam Odisha Punjab Andhra Pradesh Jammu and Kashmir Uttara khand Himachal Pradesh Jharkhand Goa Puducherry Manipur Chhattisgarh Meghalaya Andaman and Nicobar Islands United States Philippines United Kingdom Germany Canada China Australia Ukraine Nigeria Malaysia France Bangladesh United Arab Emirates Turkey Pakistan Indonesia Saudi Arabia Kenya Egypt Taiwan Russia Singapore Peru Italy Netherlands Spain Thailand South Africa Palestine Ireland Japan Vietnam Mexico Hong Kong Sri Lanka Nepal Finland Maldives Brazil Czech ia Iran Poland Switzerland South Korea Belgium Myanmar (Burma) Lebanon Uzbekistan Greece Kuwait Ghana Morocco Qatar Sweden Armenia Ethiopia Israel Kazakhstan Romania Tanzania Latvia Denmark Argentina Oman Venezuela Bulgaria Belarus Algeria Moldova Portugal El Salvador Jordan New Zealand Afghanistan Austria Bahrain Costa Rica Hungary Albania Azerbaijan Iraq Slovenia Somalia Tunisia Yemen Colombia Estonia Georgia Norway Serbia Brunei Chile Cameroon Honduras Croatia Jamaica Lithuania Mauritius Sudan Kosovo Bolivia Slovakia Senegal Uganda Bahamas Congo – Kinshasa Côte d'Ivoire Cape Verde Curaçao Ecuador Iceland Luxembourg Montenegro Macedonia (FYROM) Mongolia Malawi Panama Rwanda Syria Turkmenistan Zambia Angola Bosnia & Herzegovina Barbados Burkina Faso Bermuda Bhutan Central African Republic Congo – Brazzaville Cyprus Gabon Guernsey Gambia Guatemala Guam Haiti North Korea Liberia Lesotho Libya Malta Mozambique Sierra Leone Tajikistan Trinidad & Tobago Uruguay Samoa Zimbabwe UAE