Financial Document Translation Services
When your business is related to the industry of finance, you will face errors while dealing at the global level. Here is why you need financial document translation services to be clear while using industry-specific terminologies.
Why You Should Invest in Financial Document Translation Today?
Do you know jargon can make a huge difference when using financial documents for various markets? The reasons why financial translation is essential to make the document related to the finance converted from one language to another. There is a vast amount of financial documents such as business reports, contracts, fact sheets, sales projections, cash flow statements, prospectuses, sales brochures, and many more, and the right reason to translate your documents is to operate smoothly. In this, seeking professional translation can highly help.
When translating financial documents from one language to another, the translator must possess great expertise both in the languages involved. Our veteran financial document translators supply significant financial document translation required for Finance and non-Finance purpose. With our financial document translation, you can get the results in much cost efficient and nominal price and without any worry of errors.
Affordable Financial Document Translation Services For Your Business
Doing business internationally imposes several legal obligations and business has to be prepared with certain documents to avoid any risks and easily adapt to local markets. To ensure smooth functioning, there is a need to have a financial reports and marketing resources to get well understood. This is where role of document translation comes into play as this makes sure all of the important documents are clear. Financial translators understand the nuances of the languages and translate them while keeping the translation culturally relevant.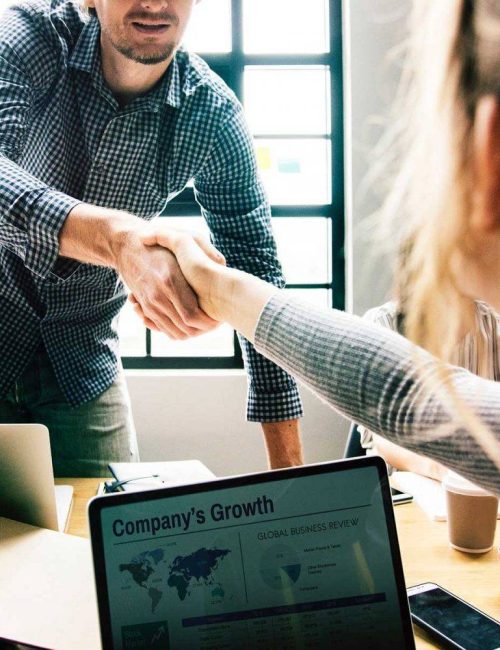 We Offer Following Types Of Financial Document Translation
When you get with accurate language translators, you will prefer to hire people with experience to translate these tricky documents. With us, you can get the linguistic expert as per the requirement or task for the best possible results in multiple fields. Some of them are listed below:
Balance Sheets
Customer Correspondence
Annual Accounts and Reports
Audit Reports
Disclosure Agreements
Income Statements
Key Investor Information Documents (KIIDs)
Financial Statement
Initial public offerings
Investment proposal
Investment policies
Prospectus
Due Diligence Reports
Annual Reports
Regulatory Compliance Documentation such as FSA
RFPs, SEC materials
Memoranda of Understanding (MoUs)
Legal Contracts Investment Reports
Financial Document s of incorporation
Credit card and payroll services
litigation documents
Press Releases
Bankruptcies
And many more
In financial documents, things need to be translated accurately otherwise translating financial statements can mean a huge loss of revenue or customers. This can even put your business at the risk in legal terms and may harm your reputation.
We at Tridindia
Professional Financial Document Translation
When your business seeks good financial translation, this will help you develop in local area markets. If you can translate your documents into the local language, you will demonstrate that you care about and value local markets. Also, this helps to operate your business in the market smoothly. The objective why do you need translation is to get the translation with the assurance of confidentiality. If you hire an unprofessional translator for your documents, it is very hard to guarantee that they will respect the confidentiality of your files and reports.
Type of Languages We Offer for Financial Document Translation
Financial documents carry a lot of sensitivity and financial translation task is best handled by experts. Our experts know how does translation work and thus deliver accurate translation. Here are some languages in which we provide financial document translation:
Punjabi Financial Document Translation
Hindi Financial Document Translation
Urdu Financial Document Translation
Bengali Financial Document Translation
Tamil Financial Document Translation
Telugu Financial Document Translation
Malayalam Financial Document Translation
Gujarati Financial Document Translation
Russian Financial Document Translation
Spanish Financial Document Translation
French Financial Document Translation
German Financial Document Translation
Japanese Financial Document Translation
Arabic Financial Document Translation
Chinese Financial Document Translation
Dutch Financial Document Translation
Turkish Financial Document Translation
Portuguese Financial Document Translation
And more..
Our translators are skilled in the financial area that your document is about. They have a complete understanding of the topic and when you are in quick need of document translation, our translators with several years of experience can help you with well-presented translation.
Benefits Of Outsourcing Financial Document Translation Services To Us
Today, communication plays an important role in defining the success and future of the company in foreign territory. In a globe of thousands of languages, and if you want urgent rush translation for documents, our translation helps to bridges the gap. Here are some benefits of choosing us:
Years Of Experience
We have team of linguistic experts who clearly understands the seriousness of the client assignment and delivers quality translation resulting into 100 % satisfaction.
Faster TAT
There should be no delay in the case of translation of financial documents and we have great professional translators who promise to deliver translation with fast TAT.
Quality Control Systems
Quality is the topmost priority for financial translation and our experts do proofread and follow other methods before delivering the required translation solutions to you.
Culturally Relevant
We have native translators who fully understand the local culture and dialects. So, they translate content that makes it accurate and culturally relevant in all terms.
Data Privacy
During the translation, there is a major need to ensure privacy and the main reason why global clients prefer us is that we keep the information confidential and safe.
Native Translator
The best translation is always delivered by native speakers as they have the best knowledge of the target language and this makes it easy to provide an accurate translation.
For financial translation, there is no room of inaccuracy, misinterpretation or imperfection as this can jeopardize the relation. We make certain that this thing doesn't happen to you by adapting all your information precisely translated in the documents.
Get in touch
Don't hesitate to contact with us for inquiries!
Financial translation needs to be done with precision and we specialize in the translation of all kinds of finance documents. To get our solutions, call us NOW.
Easy Project Consultation
Get in Touch
We are dedicated to
serve you all time
Every business has to deal with finance translation and our experts guarantee to provide accurate document translation.
Why Choose Us
Choosing Tridindia for Financial Document Translation Can Be Your Good Decision
Accuracy is essential in financial translation and if not done properly, then incorrect translations can lead to serious consequences. One of the crucial document translation facts is to get an accurate translation at affordable prices. Look at the given reasons why people choose us:
Higher Quality & Accuracy Level
We have professional translators who always work to provide high-quality translation and ensure to delivery of the financial document translation with 100% accuracy guaranteed.
Comprehensive Language Solutions
When you are looking for the best translation, our translators provide comprehensive language solutions. Our translators have years of experience to provide the translation.
Certified Translation
Services
No one else can promise you the best translation besides a certified translation agency. We have translators who are highly certified and promise accurate translations always.
Native Expert Translators
There are no chances of error when translation is done by a native language expert. Our native experts are well-trained to execute translation that serves at the professional level.
Easy Project Consultation
To execute the best translation, a good project consultation is important. Our experts will offer you the ease to discuss the translation so you get the desired results as needed.
Fastest Turnaround Time
Financial translation requires quick TAT without compromising the quality and our professional translator's guarantee to deliver such solutions with a fast turnaround time.
Real Fact
The Unbeatable Financial Document Translation Master Since 2002
Accurate translations of financial documents are possible and our experts have a deep understanding of financial concepts and know how to deliver translation with the right terminologies.
Steps
Take Simple Steps for Financial Document Translation Order
Inaccurate translations may come if you choose any low translation rates solutions. Our translators ensure to provide the best translation and here are the steps to hire our solutions:
Contact us first
To know about financial translation, either call or mail the experts.
Consult with Project Manager
Discuss your project requirements with our experienced project manager.
Place Your Order
Choose the language for translation and place the order.
Get Delivery On Time
Expect to get the project delivered well on time.
FAQ
Frequently Asked Questions On Financial Document Translation
TridIndia Providing Certified Financial Document Translation Services in:
Ahmedabad NCR Bangalore Chandigarh Chennai Delhi Gurgaon Hyderabad Kolkata Lucknow Mumbai Noida Pune Ghaziabad Gurugram Surat Visakhapatnam Dubai Abu Dhabi Ajman Oman Uttar Pradesh Maharashtra Karnataka Tamil Nadu Telangana West Bengal Gujarat Madhya Pradesh Haryana Kerala Bihar Rajasthan Assam Odisha Punjab Andhra Pradesh Jammu and Kashmir Uttara khand Himachal Pradesh Jharkhand Goa Puducherry Manipur Chhattisgarh Meghalaya Andaman and Nicobar Islands United States Philippines United Kingdom Germany Canada China Australia Ukraine Nigeria Malaysia France Bangladesh United Arab Emirates Turkey Pakistan Indonesia Saudi Arabia Kenya Egypt Taiwan Russia Singapore Peru Italy Netherlands Spain Thailand South Africa Palestine Ireland Japan Vietnam Mexico Hong Kong Sri Lanka Nepal Finland Maldives Brazil Czech ia Iran Poland Switzerland South Korea Belgium Myanmar (Burma) Lebanon Uzbekistan Greece Kuwait Ghana Morocco Qatar Sweden Armenia Ethiopia Israel Kazakhstan Romania Tanzania Latvia Denmark Argentina Oman Venezuela Bulgaria Belarus Algeria Moldova Portugal El Salvador Jordan New Zealand Afghanistan Austria Bahrain Costa Rica Hungary Albania Azerbaijan Iraq Slovenia Somalia Tunisia Yemen Colombia Estonia Georgia Norway Serbia Brunei Chile Cameroon Honduras Croatia Jamaica Lithuania Mauritius Sudan Kosovo Bolivia Slovakia Senegal Uganda Bahamas Congo – Kinshasa Côte d'Ivoire Cape Verde Curaçao Ecuador Iceland Luxembourg Montenegro Macedonia (FYROM) Mongolia Malawi Panama Rwanda Syria Turkmenistan Zambia Angola Bosnia & Herzegovina Barbados Burkina Faso Bermuda Bhutan Central African Republic Congo – Brazzaville Cyprus Gabon Guernsey Gambia Guatemala Guam Haiti North Korea Liberia Lesotho Libya Malta Mozambique Sierra Leone Tajikistan Trinidad & Tobago Uruguay Samoa Zimbabwe UAE