Legal Document Translation Services
Make witness statements, litigation documents and others available in the target language through Legal Document Translation Services, which ensures translation of text within the area of law.
Why You Should Invest in Legal Document Translation Today?
In this age of corporate globalization, several companies are affected by the legal bug wanting them to submit the translation of some legal documents as soon as possible. However, writing a professional legal translation of any document may be a heavy task for a layman. There is, thus, a great need to quickly understand the contract nuances and the possible translation that may be provided to its individual clauses. To quickly get one's job done appropriately, one should always depend upon translators who have sufficient knowledge that we don't fret and think about final product quality. This is where you need to hire a professional company providing accurate legal translation.
Fastest professional Legal Documents Translation Services at TridIndia by 4000+ certified Legal Documents translators in 250+ languages, for start-ups, SMEs, MNCs and other organizations that may need to translate varied legal formalities or documents. Supported by specialized or experienced translators, our legal documents translation company has gained immense recognition in the biz world. Hence, the quality of our translation is popular across New Delhi India UAE Mumbai Hyderabad Amritsar Bangalore Chennai Kolkata Chandigarh and other worldwide locations. Further, we understand that legal documents contain highly sensitive information. Thus, we make sure that proper terminologies are used; the meaning is kept intact and the information is kept confidential.
Affordable Legal Document Translation Services for Your Business
The word legal documents itself tells so many meanings such as important, confidential, secrecy, privacy, risk, law, dispute, etc that no one wants to hinder the gravity of it. That's why individual as well as organization seek professionals of translation in putting their entire legal document in front of the jury. Translation of legal documents becomes necessary when you have a court trial or you have to settle a dispute between partners overseas.
If you want to get rid of any legal woes, it makes sense to get in touch with our reputed legal document translation company to avail our translation solutions and meet our team of native translators who understand the legal matters and give assurance of conveying a legal message on a global scale with great confidence.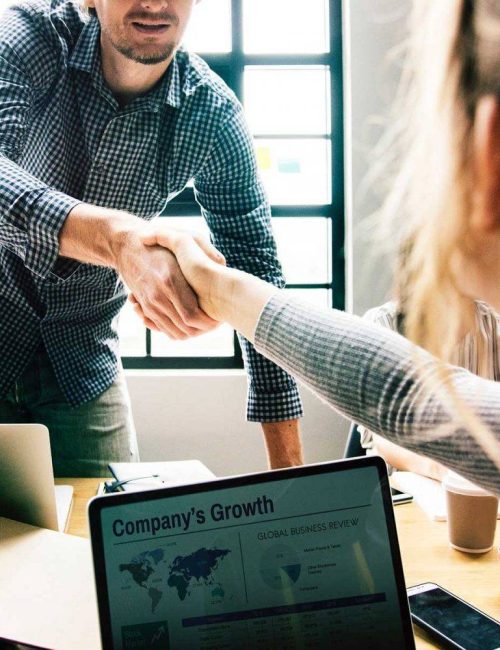 Need of Legal Document Translation Services For Your Business Today
Disputes have become so common that now every organization prefers translation for all their legal documents, making them prepare in advance for any legal situations. But why the need for such service is increasing? We have many times faced this question and here is our answer to that.
Penetrate New Market
If you want to enter the new market, you need to understand the rules and regulations they follow. You need such a service to easily convey your legal message to the authorities in their native language.
Reach Target Audience:
Reaching a non-native audience is good for your business growth. Even if there is some legal information to share with your prospective audience, translation is a great way to easily pass on your message.
Create Reputation
To ensure your reputation in the market should be good, your brand image should be clear. To tell what rules you follow within the field of law, getting your legal information translated into the target language is fruitful.
Better ROI
Opting for legal translation may help provide contracts in the native language of your clients so that they understand legal terms. This way, they become your permanent clients which would further result in better ROI.
Before you get into any new market, the very first thing you must know with clarity is your obligations when it comes to working as a business. When you understand importance of legal document translation, you can quickly set up a legal translation system that enables your business to stay ahead in any market and also keep you safe from the illegal activities of others.
Types of Legal Document Translation We Offer
When it comes to quality translation for legal industry, this type of service needs specialist translators with good know-how of the law in the different nations as well as the legal implications of their work. Here is the list of legal documents that we can translate correctly and accurately:
Bond
Certificate
Charter
Compact
Constitution
Contract
Covenant
Diploma
Guarantee
Guaranty
License
Passport
Pledge
Surety
Warrant
Financial
Corporate
Patents
Summons
Deeds
Litigation
Immigration
Witness statement
Will translation
Articles of incorporation
Letters of credit
Affidavits
Arbitration
Confidentiality
Correspondence
Foreign legal text translation
Government and legal ruling
reports And much more
We provide these solutions for legal institutions and legal firms. Our legal translators know the nuances as well as subtleties of particular terms to make sure that the legal translation they provide is 100% accurate as well as certifiable.
Why Choose Us
Choosing Tridindia to Get Impactful Legal Document Translation
At Tridindia, we provide credible document translation of all your legal materials with high standards that help applicants/ businesses to bridge the communication gap and solve the legal matter.
Higher Quality & Accuracy Level
Legal papers demand accuracy and quality. Our proofreaders will check translated legal documents carefully to deliver the best results.
Comprehensive Language Solutions
We provide legal document translation in different languages with the help of our skilled and professional native translators.
Certified Translation
Services
With the assistance of our certified translators, we provide quality certified translation while ensuring legal terms are rightly translated.
Native Expert Translators
Our professional translators have vast experience and hold proficiency in translating legal documents by using suitable vocabulary.
Easy Project Consultation
We conduct easy project consultation in which we meet our clients, know their requirements and address their service-related queries.
Fastest Turnaround Time
We will assign your project to one of our talented translators who will understand your requirement and translate with the fastest TAT.
Get in touch
Don't hesitate to contact us for inquiries!
Our high grade business translation work is of esteem quality and it's widely accepted across the entire legal domain. Trust us and avail our this service to receive the excellent translation.
Easy Project Consultation
Steps
Take Simple Steps for Legal Document Translation Order
Contact us first
Reach us quickly and talk to our expert to tell your requirements.
Consult with Project Manager
Our project manager will connect with you to explain our services.
Place Your Order
Choose the type of legal document you want us to translate and place your order.
Get Delivery On Time
We will ensure timely delivery of legal document translation.
Case Studies
We are dedicated to
serve you all time
Connect with our legal translation specialists today who serve as trusted partners in handling complex legal documentation.
Testimonial
With years of experience, we know what your industry needs for growth.
We guarantee the most effective services and correct solutions to your each and every query. Since 2002, we have been serving clients to translate their Ecommerce material in different languages.
"The best thing that I liked about TridIndia is their professionalism & promptness in delivering bulk projects within shorter time frame. Kudos to the team..!!"
"The best thing that I liked about TridIndia is their professionalism & promptness in delivering bulk projects within shorter time frame. Kudos to the team..!!"
"When you are in the technical industry, you know how difficult it is to communicate with your multilingual customers. But, TridIndia made this simple for us."
Realfact
The Unbeatable Legal Document Translation Master Since 2002
When you have a certified legal document to present in court, taking chance with its accuracy would be risky. Hiring us would give you complete peace of mind and value-added legal document translation solutions.
Legal Document Translation Useful Resources
TridIndia Providing Certified Legal Document Translation Services in:
Ahmedabad NCR Bangalore Chandigarh Chennai Delhi Gurgaon Hyderabad Kolkata Lucknow Mumbai Noida Pune Ghaziabad Gurugram Surat Visakhapatnam Dubai Abu Dhabi Ajman Oman Uttar Pradesh Maharashtra Karnataka Tamil Nadu Telangana West Bengal Gujarat Madhya Pradesh Haryana Kerala Bihar Rajasthan Assam Odisha Punjab Andhra Pradesh Jammu and Kashmir Uttara khand Himachal Pradesh Jharkhand Goa Puducherry Manipur Chhattisgarh Meghalaya Andaman and Nicobar Islands United States Philippines United Kingdom Germany Canada China Australia Ukraine Nigeria Malaysia France Bangladesh United Arab Emirates Turkey Pakistan Indonesia Saudi Arabia Kenya Egypt Taiwan Russia Singapore Peru Italy Netherlands Spain Thailand South Africa Palestine Ireland Japan Vietnam Mexico Hong Kong Sri Lanka Nepal Finland Maldives Brazil Czech ia Iran Poland Switzerland South Korea Belgium Myanmar (Burma) Lebanon Uzbekistan Greece Kuwait Ghana Morocco Qatar Sweden Armenia Ethiopia Israel Kazakhstan Romania Tanzania Latvia Denmark Argentina Oman Venezuela Bulgaria Belarus Algeria Moldova Portugal El Salvador Jordan New Zealand Afghanistan Austria Bahrain Costa Rica Hungary Albania Azerbaijan Iraq Slovenia Somalia Tunisia Yemen Colombia Estonia Georgia Norway Serbia Brunei Chile Cameroon Honduras Croatia Jamaica Lithuania Mauritius Sudan Kosovo Bolivia Slovakia Senegal Uganda Bahamas Congo – Kinshasa Côte d'Ivoire Cape Verde Curaçao Ecuador Iceland Luxembourg Montenegro Macedonia (FYROM) Mongolia Malawi Panama Rwanda Syria Turkmenistan Zambia Angola Bosnia & Herzegovina Barbados Burkina Faso Bermuda Bhutan Central African Republic Congo – Brazzaville Cyprus Gabon Guernsey Gambia Guatemala Guam Haiti North Korea Liberia Lesotho Libya Malta Mozambique Sierra Leone Tajikistan Trinidad & Tobago Uruguay Samoa Zimbabwe UAE