Are you seeking an expert who can voice the cartoon character in an animated video? Voicing an animated character is beyond a piece of art. From animals to birds, trees to human characters and so on, Tridindia has huge expertise in giving a natural voice to a character to create an illusion as if the character is speaking in real.
Why You Should Invest in Cartoon Dubbing Services Today?
We always connect cartoon with children because we often found them watching their favourite characters. Surprisingly, many adults across the globe still watch cartoons, as it is an ideal way for them to stay away from the stress of everyday life. Hence, we all grow up with cartoons and get used to the way they act from an early age. This implies that a manager using a cartoon to convey a message has a potential audience. Cartoons can be utilized powerfully for marketing purpose across several industries too. Overall, we can say that cartoon has now become an ideal medium to reach a wide public.
In this case, businesses should not present a cartoon to illustrate their message, but they also have to give it a strong voice to capture the attention of different audience irrespective of the language you choose. If you want to introduce your brand or make a video for entertainment purpose by using a cartoon character, invest in cartoon dubbing to ensure that if your target audience watches it either native or non-native speaking can effectively grasp the meaning.
Affordable Cartoon Dubbing Services for Your Business
Get high-quality and quick cartoon dubbing in a plethora of languages with the help of highly experienced professionals. At Tridindia, we have been serving cutting-edge cartoon dubbing service at amazingly affordable prices to diverse industry verticals for over a decade. Our experts have certified in a dubbing video game, animated TV series, and documentaries. The process of cartoon dubbing recording is not the same as the TV series dubbing, for example. All talents dub separately, word by word and line by line to match the lip movement in the audio.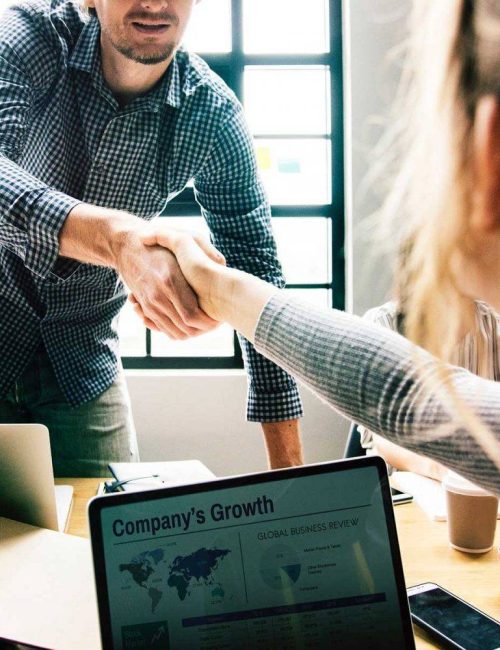 Professional
Dubbing Artists
Need of Cartoon Dubbing Services for Your Business Today
Many businesses certainly comprehend the significance of cartoons, and it can be the best approach to ensure that the essential messages get noticed. A cartoon will often be selected before and the content is written accordingly. The message is passed on in seconds, without the requirement for a long explanation. On the other hand, if you also have a message you want to convey through words, cartoons help to accentuate your message. All you need is just the right voice that leaves an impact on the heart and mind of the listener. Tridindia is the leading provider of cartoon dubbing that come with enormous benefits.
Boost Sales
Bringing something useful for the target audience, the business would eventually witness growth in sales. If you are launching an animated movie with interesting characters & flawless voice dubbing in an audience's native language, then viewers won't resist themselves from watching your production. The more the viewers, the higher the sale.
Access to Global Market
To get access to the global market, you need to understand the interest of your consumers. If you are planning to bring a video for your target audience, keep in mind the language they know and hire cartoon dubbing company to implement the language of your choice so that your viewers understand the message you want to convey.
A Global Hit
Cartoon dubbing is important for a business to get recognized globally. For example, animated movies like "Frozen" which involves fun dialogues spoken naturally had earned so much appreciation for visuals and voice acting. It has been translated and dubbed into many languages. You can see the power of cartoon characters and their voice that made people across the globe can watch and enjoy it.
Boost ROI
For the fast revenue growth, if your business is into producing the animated movie, you need to think about how your movie can gain viewers so that more sales happen. Using cartoon dubbing, you can give the interactive voice to the character based on the theme of the movie. If that character gets successful in driving viewers, your movie will definitely do more business and witness a boost in ROI.
Hence, giving your cartoons a good voice will encourage the audience to connect with your brand faster and easily. They will love to watch more animated movies that you will make in future. If your business is targeting the global market, then it is the best idea to choose cartoon dubbing by Tridindia because we have a huge experience and pool of extremely talented dubbing artists who will make your cartoon character memorable forever.
We at Tridindia
Professional Cartoon Dubbing for Better Understanding
Over the past couple of years, viewers across the world have shown great interest and demand for more animated series. There is no denying fact that "The Minions" and "Frozen" were the biggest hits and these made the production companies understand that decent animated content if dubbed in different languages, can become a global hit in no time. With the upsurge in the animated video around the globe, the dubbing industry has been confronting a rise in the entertainment industry. We at Tridindia, coordinate with talented voice actors to offer our clients perfectly dubbed animated videos. 
Types of Languages in Cartoon Dubbing We Offer
Today, businesses don't want to target only the local market but they want to reach the audience sitting beyond the boundaries. It is the reason, companies engaged in making animated movies are localizing their productions in different languages. Tridindia has worked with many clients who are looking for cartoon dubbing. We have served every one of them by delivered them excellent dubbing. The languages we offer for dubbing-
Thinking how can you get all of them? Tridindia has the expertise and resources to offer an effective and high-quality cartoon dubbing company. We have an extremely talented team of native dubbing artists who know how to express every emotion in the right tone and pitch in any language of your choice. The voice of the cartoon character would give the feel as if he is actually speaking. This would help to convey your message in a better way.
Benefits of Outsourcing Cartoon Dubbing Dubbing Services to Us
Cartoon dubbing is highly in-demand these days and to achieve quality work, outsourcing the cartoon dubbing service to Tridindia is a great idea. We not just ensure you acquire the best efficiency, but also provides your animated movie with the visibility it deserves with the help of perfectly dubbed content without losing the originality of the story, or the message to be conveyed to the audience. Besides, you will get some amazing benefits along with it.
Years Of Experience
Tridindia is the trusted cartoon dubbing provider that holds many years of experience and serves excellent work.
Faster TAT
We strive to work efficiently so that we could deliver the final work with a faster turnaround time. We don't want you to face any inconvenience.
Quality Control Systems
We don't compromise with the quality. For this, we have a powerful quality control system to ensure that the final content does not have any error.
Data Privacy
The script crafted by the expert will be kept confidential. It will only be used by the person who is handling the project.
Culturally Relevant
If your animated video is for a specific audience who speaks the language you asked us to dub in, we will take care that we use the right and easy words relevant to the culture.
Native Cartoon Dubbing Experts
Our native cartoon dubbing professionals are experienced and extremely talented as they know how to express every emotion while dubbing flawlessly,
We understand the real struggle to overcome the issues that arises while dubbing for a cartoon character. It is a bit hectic process if not done systematically. It is why companies prefer to outsource cartoon dubbing service so that talented dubbing artists can give their impressive voice to their cartoon characters and make their production worth watching. Our services are affordable and help any business get the support of a wide audience by implementing our knowledge and skills along with the service.
Get in touch
Don't hesitate to contact with us for inquiries!
We are amongst the well-recognised entity in the market by delivering Cartoon Dubbing Solution to our valued clientele. We render this service based on our client's terms and within the certain time frame. Call us NOW!
Easy Project Consultation
Your Trusted
Cartoon Dubbing
Agency Online
Cartoon characters help reach a different audience and build connections. They can be a great resource to pass on a piece of information about your brand or you can use them for an entertainment purpose that entices audience and make them your potential viewers. Tridindia, being a trusted cartoon dubbing agency, aims to promote communication and inspire. We do the business – on the human as well as an artistic level. While serving the cost-effective cartoon dubbing Solution to our clients, we ensure that dubbing artist's voice should have-
Clarity
Core Qualities
Right tone
Correct pitch
Texture
Not everyone's voice has the magic to keep the viewers connected with the characters. It is why we ensure that the voice of the artist should match with the character's nature ad features. We have various voices artists who are extremely talented and have worked earlier in such kind of project. You don't need to take the tension of the language, our experts are here to help when you need it.
Our Native
Cartoon Dubbing
Experts
Highly Proficient Cartoon Dubbing Experts
Our proficient cartoon dubbing experts are the basis of our success and the key to our bright future. Since the establishment of Tridindia, its highest strength has been the ability to present our skills as well as creativity before the clients. Our workforce is outstandingly diverse. We are a team of highly motivated and sophisticated professionals where our passion for our work and passion separates us from our competition. If you choose us, we assure you will receive the best dubbing work at an affordable price.
Highly Accurate Cartoon Dubbing
Being a full-service cartoon dubbing solution provider, we assure that our client gets complete accuracy in the dubbing. Because we believe that acing the art of communication is crucial. Where there is no proper communication, there is zero possibility of building a connection. To bridge the gap between your animated video and the wider public, our artist perform accurate and efficient voice dubbing to hold the attention of the viewers. 
With our in-depth knowledge of cartoon dubbing solution and the use of extremely hard working and skilled native cartoon dubbing professionals, the team at Tridindia is capable of swiftly and accurately build solutions to meet a wide range of business needs.
Case Studies
We are dedicated to
serve you all time
Flaunt your creative work and let your cartoon video gain more viewers and
unbeatable fame by considering our exceptional cartoon dubbing solution.
Why Choose Us
Choose Tridindia & Get the Compelling Cartoon Dubbing Solutions
Tridindia is a well-known name when it comes to the best provider of cartoon dubbing solution. Our clients know how dedicated we are and what we commit, we always deliver. They have always received quality dubbing at scale. Because of our excellent work, we have built a long-term relationship with our clients. We never stop ourselves from trying new things that can enhance the quality of our work and boost productivity. 
Higher Quality & Accuracy Level
We have a dedicated team proofreaders who check the script once and make corrections if required. This is needed for smooth dubbing.
Comprehensive Language Solutions
We bestow full-fledged language solutions in more than 100 languages. We have trained native speakers who can record the voice fluently for the character in a language of your choice.
Certified Cartoon Dubbing Services
We provide certified cartoon dubbing solution in which we assure that the client should get high-quality dubbing at a competitive rate.
Native Cartoon Dubbing Experts
We have a team of native cartoon dubbing experts who are specialized in dubbing for any character in any language based on the requirement of the clients.
Easy Project
Consultation
Our easy project consultation ensures that all the project related doubts of the client should get cleared and we get all the requirements right away from the client.
Fastest Turnaround
Time
We make sure that the work should be done fast and delivered within the deadline so that client does not have to face any problem.
Realfact
The Unbeatable Cartoon Dubbing Master since 2002
Cartoon dubbing is the ultimate way to attract viewers from different countries and give your cartoon videos or films get exposure to multiple platforms in multiple languages that audience. The more audience gets engaged, the more love your video will gain.
Steps
Follow Simple Steps for Ordering Cartoon Dubbing Service
No matter big or small your project is, we put our great efforts to bring the best work to your table that worth your time and money. Hire us to get professional cartoon dubbing by following these steps-
Contact us first
Get in touch with our expert via call. You can also drop a mail and tell us your requirements.
Consult with Project Manager
Once we go through the requirement, we will schedule your appointment with our project manager for further discussion.
Place Your Order
Once you agree, tell us the language you want to target and fix your service.
Get Delivery On Time
We assure your project work will get delivered before the stated timeline.
FAQ
Frequently Asked Questions on Cartoon Dubbing
TridIndia Providing Certified Cartoon Dubbing Services in:
Ahmedabad NCR Bangalore Chandigarh Chennai Delhi Gurgaon Hyderabad Kolkata Lucknow Mumbai Noida Pune Ghaziabad Gurugram Surat Visakhapatnam Dubai Abu Dhabi Ajman Oman Uttar Pradesh Maharashtra Karnataka Tamil Nadu Telangana West Bengal Gujarat Madhya Pradesh Haryana Kerala Bihar Rajasthan Assam Odisha Punjab Andhra Pradesh Jammu and Kashmir Uttara khand Himachal Pradesh Jharkhand Goa Puducherry Manipur Chhattisgarh Meghalaya Andaman and Nicobar Islands United States Philippines United Kingdom Germany Canada China Australia Ukraine Nigeria Malaysia France Bangladesh United Arab Emirates Turkey Pakistan Indonesia Saudi Arabia Kenya Egypt Taiwan Russia Singapore Peru Italy Netherlands Spain Thailand South Africa Palestine Ireland Japan Vietnam Mexico Hong Kong Sri Lanka Nepal Finland Maldives Brazil Czech ia Iran Poland Switzerland South Korea Belgium Myanmar (Burma) Lebanon Uzbekistan Greece Kuwait Ghana Morocco Qatar Sweden Armenia Ethiopia Israel Kazakhstan Romania Tanzania Latvia Denmark Argentina Oman Venezuela Bulgaria Belarus Algeria Moldova Portugal El Salvador Jordan New Zealand Afghanistan Austria Bahrain Costa Rica Hungary Albania Azerbaijan Iraq Slovenia Somalia Tunisia Yemen Colombia Estonia Georgia Norway Serbia Brunei Chile Cameroon Honduras Croatia Jamaica Lithuania Mauritius Sudan Kosovo Bolivia Slovakia Senegal Uganda Bahamas Congo – Kinshasa Côte d'Ivoire Cape Verde Curaçao Ecuador Iceland Luxembourg Montenegro Macedonia (FYROM) Mongolia Malawi Panama Rwanda Syria Turkmenistan Zambia Angola Bosnia & Herzegovina Barbados Burkina Faso Bermuda Bhutan Central African Republic Congo – Brazzaville Cyprus Gabon Guernsey Gambia Guatemala Guam Haiti North Korea Liberia Lesotho Libya Malta Mozambique Sierra Leone Tajikistan Trinidad & Tobago Uruguay Samoa Zimbabwe UAE
Testimonial
With years of experience, we know what your industry needs for growth.
Through our industry knowledge and experience, we execute translation that will definitely profit your business.
"The best thing that I liked about TridIndia is their professionalism & promptness in delivering bulk projects within shorter time frame. Kudos to the team..!!"
"The best thing that I liked about TridIndia is their professionalism & promptness in delivering bulk projects within shorter time frame. Kudos to the team..!!"
"When you are in the technical industry, you know how difficult it is to communicate with your multilingual customers. But, TridIndia made this simple for us."