Language Dubbing Services
Distribute your media content to potential audiences in their native language through Language Dubbing Services. It leads to building a connection with potential viewers in your target market.
Why You Should Invest in Language Dubbing Today?
In the present society, the spread of information happens principally over the Internet. This implies that content is no longer bound by geography, with videos, ads and movies being shared on an international scale. However, alongside the free flow of content comes the requirement to make sure that your content still truly addresses the target audience. With the developing need to reach your target audience through localization, it is significant to be acquainted with the various options that are accessible for you to take your content, regardless of whether it be a commercial spot, a film, or a movie and have it been well-received by global audiences.
Language Dubbing is the best way to reach the global level. It is a great technique to dub the original language into the audience-friendly language for more accessibility of the content that business shares on different platforms. It is worth investing in because people like to watch videos these days over reading about anything. When you promote the brand video in different languages you are ensuring that people are understanding the whole story by watching the video in their native language. Language dubbing from reliable language service providers is a cost-effective process that helps any business communicates to a wider audience.
Affordable Language Dubbing Services for Your Business
Language dubbing cannot be done in one day. Also, not everyone can do language dubbing. Professional help is highly required because it takes a lot of time to translate word to word. At Tridindia, we are offering affordable film dubbing or language dubbing solutions for your business to break the language barrier that acts as an obstacle between you and the international or national viewers. We have worked with clients belonging to diverse industries and helped by achieving the aim of strengthening their position in the global market. We have professionals who perform language dubbing by giving it a touch of perfection.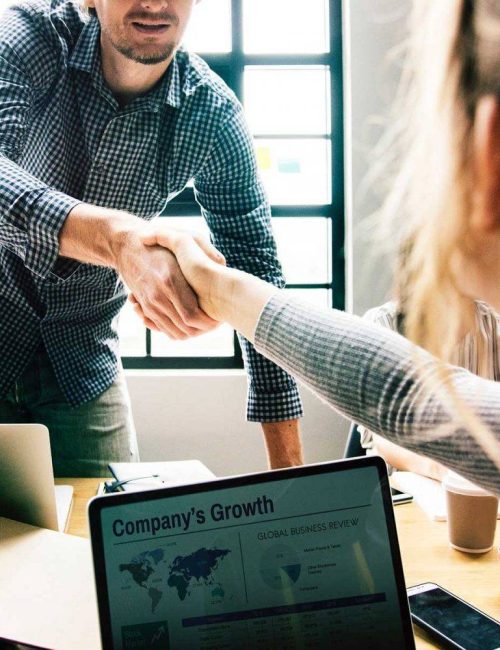 Need of Language Dubbing Services for Your Business Today
How many times have you heard how the world is now a global marketplace? Almost every business can now sell their products and services to almost any country on the globe. Today, businesses need to think about a way to connect with a wider audience. Tridindia is happy to provide outstanding and expert dubbing help. Our dubbing services cover more than 100 different languages.
Boost Sales
If your business video content is dubbed in the target audience's then it become for you to communicate with them, know their needs and guide your products & services in their language to boost sales.
A Global Hit
Whether a company is already a part of the global market or is looking to boost its global position by reaching new markets, Video marketing is the ideal way to convey the message. To make a video successful globally, dubbing is necessary.
Boost ROI
Like in a real life connecting with culturally different people is an amazing experience, the same goes with businesses when they connect with worldwide audiences they get to know their needs. It will not just boosts sales but also ROI.
Access to Global Market
The global market is not far if you know the right way to reach there. One such way is language dubbing. Today businesses believe that video has the power to engage the audience at a greater level and access global market.
With large amounts of brands involving video in their messages, it may not surprise you that producing high-quality video content in audience language is an effective way to do effective localization of your content and develop an audience. Effective language translations help brands to become highly accessible and available to buyers across the world.
We at Tridindia
Professional Language Dubbing To Engage New Audiences
Language dubbing from trustworthy translation company for your video content is very important to any organization thinking of doing business in any language other than just English. When dubbing your organization's promotional video into the language of the target audience, it requires professional language dubbing experts with relevant experience. Tridindia offers professional language dubbing for businesses regardless of their type, to help them communicate efficiently and convey their message. We provide manual language dubbing to ensure zero error and full accuracy with the fastest TAT.
Types of Languages in Language Dubbing We Offer
Knowing what language your target audience speaks is very important because then only you would be able to prepare content accordingly to draw their attention. Doing flawless language localization of your content to reach out to customers sitting in different parts of the country can bring a huge difference in sales figures.
If you want to influence customers in a different country to purchase your products, you have to connect with them and engage them. That means not only translating the script of the video content but also reshaping it is necessary to meet the expectations of the target market. To get attention from wider audiences, you need to do real use of dubbing service.
Benefits of Outsourcing Language Dubbing Services to Us
With the huge number of audience who loves to view videos, short films, or product videos, it is evident that video content is an important way to engage the maximum people. But to make it successful in more than one nation and develop a powerful marketing strategy in any language, outsourcing language dubbing solution is a must for any business type.
Years Of Experience
Tridindia has years of experience that combine amazing creative talent and cutting-edge language dubbing technology to deliver outstanding results.
Culturally Relevant
While dubbing the language of the video, we take care that the translated content is culturally relevant and exactly matches the concept of the original content.
Quality Control Systems
Outsourcing language dubbing solution to us means you will surely get high-quality and well-dubbed video content without any error that too from the experts in the industry.
Faster TAT
Regardless of the type and length of the video content that needs to be dubbed, we ensure that the job will be done with a quick turnaround time without a scope of any delay.
Data Privacy
Your content will be completely protected throughout the workflow. Also, the important documents will be kept fully secured under the concerned person who will handle your project.
Native Language Dubbing Experts
You will connect with the native language dubbing experts who possess great experience and have excellent skillset in doing language dubbing with perfection.
Unquestionably, if a brand wants to expand or accelerate growth, outsourcing language dubbing solution is likely the way to do it. They need to know why is language dubbing important. Tridindia follows a 360-degree approach when it comes to language dubbing. We believe in the concept of "let's grow mutually" and this reflects in our work as well.
Get in touch
Don't hesitate to contact with us for inquiries!
We have helped many businesses in their journey to becoming top multinational companies. If you want to scale up your growth and reach a new market, hire us now!
Easy Project Consultation
Your Trusted
Language Dubbing
Agency Online
If you are in search of an agency that can provide you with an impressive language dubbing solution, look no further. Tridindia is the one-stop destination that is entirely focused on the dubbing needs of our clients. We have a sound knowledge of language dubbing and we ensure the translation of the video language should be done perfectly without losing the original meaning. With years of experience, we are providing unparalleled quality as well as services to companies that want profitable ways to engage customers for gaining a competitive edge. Few more features make us different from others:
Consistency of dubbing
Cost-effective language dubbing
Short turnarounds
Fast delivery
Great expertise
Satisfaction guaranteed
Tridindia has rapidly risen to the lead in the language dubbing business since its inception. We understand how to maximize your productivity. Our teams are experts in hundreds of language dubbing projects, having worked for clients of every size and need. We believe that dubbing content for the international market is just a part of the puzzle. Competitive benefit and success in a new market are accomplished by a consistent treatment of all the aspects concerning your content.
Our Native
Language Dubbing
Experts
Highly Proficient Language Dubbing Experts
Even if you don't know any language other than just English, then you don't need to worry about anything. Tridindia is here to provide the best solutions to help you communicate with your target audience in their native language. We have a pool of highly proficient language dubbing experts who have excellent skills in speaking, writing and building progressive influencer marketing strategy in all the major languages. Suppose your video content is in English and you want to change its language to Arabic, our experts will get the job done with the fastest turnaround time. They have a good understanding of the tone, pitch, and pronunciation that each language has its own.
Highly Accurate Language Dubbing
When it comes to language dubbing or exact native voice over, there is nothing more crucial than the accuracy of the language dubbing expert's work. When you hire us as your partner we will translate the language of the video content into the language of the target audience, we will do the job with full confidence so that the result will be an accurate and best quality dubbed copy from the original content.
In short, when you count on us, we ensure that you will obtain the quality language dubbing solution for your money, that is required to localize your visual content and engage new audiences to support your brand in every way.
Get in Touch
We are dedicated to
serve you all time
Our brigade of language dubbing professionals will strive to support you by bridging the gap between you and new consumers through our language dubbing solution.
Why Choose Us
Choose Tridindia and Grow Business Outside the Local Market
At Tridindia, we draw upon several years of experience and proficiency to complete our every client's projects. Plus our quick, cost-effective, and consistent language dubbing solution keeps our clients counting on us year after year for
successful global business expansion
.
Higher Quality & Accuracy Level
Our team of proficient language dubbing artists has the know-how of quality and accuracy standards. They deliver the best work with fast TAT.
Comprehensive Voice-over Solutions
We have great expertise in offering reliable and comprehensive language solutions in more than 100 languages with excellence.
Certified Language
Dubbing
We are renowned for providing certified language dubbing solutions upon request in which our language dubbing artist will change.
Native Language Dubbing Experts
We have a squad of excellent, passionate, and native language dubbing artists who have expertise in language dubbing.
Easy Project Consultation
We conduct easy project consultations to help enable our clients to consult us regarding their project requirements.
Fastest Turnaround Time
We always believe that time is money. So, we never want our clients to face inconvenience. We always try to deliver work before the deadline date.
Realfact
The Unbeatable Language Dubbing Master since 2002
Using our impeccable language dubbing solution, large companies can choose to market their products and services in the language of their target audience and build better customer retention strategies. The language dubbing technique helps companies deliver their message conveniently and expand their business globally.
Steps
Follow Easy Steps for Language Dubbing Order
We are a well-established language dubbing company in India that can understand your needs and provide the best suitable services to localize your visual content for the target audience. Follow these steps to place your language dubbing order:
Contact us first
Contact us (the number is given on the website) or mail your project requirements to us. Our team member will revert to you soon.
Consult with Project Manager
Consult with our project manager without hesitation. He will patiently listen to your requirements and address your queries.
Place Your Order
Find the language of your choice and fix your language dubbing service.
Get Delivery On Time
Your project work will be delivered within the given deadline.
FAQ
Frequently Asked Questions on Language Dubbing
TridIndia Providing Certified Language Dubbing Services in:
Ahmedabad NCR Bangalore Chandigarh Chennai Delhi Gurgaon Hyderabad Kolkata Lucknow Mumbai Noida Pune Ghaziabad Gurugram Surat Visakhapatnam Dubai Abu Dhabi Ajman Oman Uttar Pradesh Maharashtra Karnataka Tamil Nadu Telangana West Bengal Gujarat Madhya Pradesh Haryana Kerala Bihar Rajasthan Assam Odisha Punjab Andhra Pradesh Jammu and Kashmir Uttara khand Himachal Pradesh Jharkhand Goa Puducherry Manipur Chhattisgarh Meghalaya Andaman and Nicobar Islands United States Philippines United Kingdom Germany Canada China Australia Ukraine Nigeria Malaysia France Bangladesh United Arab Emirates Turkey Pakistan Indonesia Saudi Arabia Kenya Egypt Taiwan Russia Singapore Peru Italy Netherlands Spain Thailand South Africa Palestine Ireland Japan Vietnam Mexico Hong Kong Sri Lanka Nepal Finland Maldives Brazil Czech ia Iran Poland Switzerland South Korea Belgium Myanmar (Burma) Lebanon Uzbekistan Greece Kuwait Ghana Morocco Qatar Sweden Armenia Ethiopia Israel Kazakhstan Romania Tanzania Latvia Denmark Argentina Oman Venezuela Bulgaria Belarus Algeria Moldova Portugal El Salvador Jordan New Zealand Afghanistan Austria Bahrain Costa Rica Hungary Albania Azerbaijan Iraq Slovenia Somalia Tunisia Yemen Colombia Estonia Georgia Norway Serbia Brunei Chile Cameroon Honduras Croatia Jamaica Lithuania Mauritius Sudan Kosovo Bolivia Slovakia Senegal Uganda Bahamas Congo – Kinshasa Côte d'Ivoire Cape Verde Curaçao Ecuador Iceland Luxembourg Montenegro Macedonia (FYROM) Mongolia Malawi Panama Rwanda Syria Turkmenistan Zambia Angola Bosnia & Herzegovina Barbados Burkina Faso Bermuda Bhutan Central African Republic Congo – Brazzaville Cyprus Gabon Guernsey Gambia Guatemala Guam Haiti North Korea Liberia Lesotho Libya Malta Mozambique Sierra Leone Tajikistan Trinidad & Tobago Uruguay Samoa Zimbabwe UAE
Testimonial
With years of experience, we know what your industry needs for growth.
Through our industry knowledge and experience, we execute translation that will definitely profit your business.
"The best thing that I liked about TridIndia is their professionalism & promptness in delivering bulk projects within shorter time frame. Kudos to the team..!!"
"The best thing that I liked about TridIndia is their professionalism & promptness in delivering bulk projects within shorter time frame. Kudos to the team..!!"
"When you are in the technical industry, you know how difficult it is to communicate with your multilingual customers. But, TridIndia made this simple for us."