Script Translation Services
Do you have a good script? Why limit it to a particular audience. With the script translation make your content available to a large audience and let them enjoy it in their language. Team up with the professional script translation agency and make your script triumph among the various audience while adapting it to the language and culture of its destination.
Why You Should Invest in Script Translation Today?
Do you know 95% of the production house are using script translations? Script translation is widely used in Advertising, film and movie industries especially when they have to tackle audiences of different language. Without accurate translation of script, dubbing of movie, video, audio and other screenplay won't be possible. One needs to have in-depth knowledge when dealing with multiple languages. The professional translators will translate the script into any language easily. They have the necessary expertise and knowledge that helps to offer reasonable script translation rates solutions that are cost-effective.
Fastest professional Script Translation Solutions at TridIndia by 4000+ certified Script translators in 250+ languages for all types of film, TV and internet programs or series. Although these types of translation are greatly demanded in the entertainment sector, yet other industries (like marketing, real estate, tourism, media, hospitality, academic etc.), also need this translation for a number of advertisements and promotional videos. Translating scripts has become a major trend these days. Thus, most of the movies get translated and released into two or more languages. This in turn, increases the worldwide appeal of the script or the movie. So, don't you think that you should you should also move one step forward. Our Script translation company offers accurate solutions in New Delhi India UAE Mumbai Hyderabad Chandigarh Chennai Bangalore Kolkata Amritsar and other worldwide locations.
Affordable Script Translation Services for Your Business
A script is regarded as the writer work for a film, movie, theater or drama which includes series of instruction that need to be executed by actors in the same manner as written. A script is comprised of different situation and roles that needed to be mixed with voice and style in a particular genre. There are a number of projects where translation is required when you have to convey your script into the mother language of others. With the help of a professional script translation agency, you can make the content available for different audiences. Experts guarantee good quality translation that helps to meet the desired goal and increase the viewership.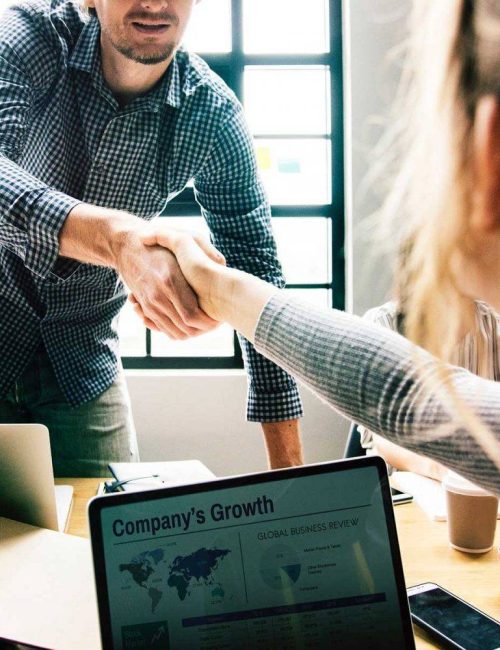 Need of Script Translation Services For Your Business Today
If you have an awesome film creator who has an amazing script then make it available to a large audience. You can use the translation to spread your content to the audience who speak a different language. With professional translations solutions, you can tell your story to an audience in more than one language. Choose the language according to the audience language and provide your content.
Reach Target Audience
Let's say you've created a funny script in English that could make your crowd laugh. But you can't expect same amount of laughter from person of different language. With translation, you can make the content available in different language and reach larger target audience.
Identify Market Potential
Selecting the professional solution is the best decision as they can understand all linguistic nuances which need to get in their film script translations. With their correct formatting, you can make content available to the audience. This will let you know about the market potential.
Boost Sales
Accurate translation of your script helps in generating worldwide appeal; making your movie or play internationally famous. This helps in building fan following across nation. With this, you can see the great boost in the sales
Better ROI
In the absence of translation, you can't make sure that same meaning is being carried across every territory. Audiences or role-player must understand the gravity of emotion behind your play. This will help in better ROI.
When you get a script translation solution, you want everyone to see your content and understand its basic principles. Not only that, getting professional translation helped to preserve the tone, passion, and context of your movie. It gets localized well to the audience in their native language.
We at Tridindia
Professional Script Translation For Documents
Films, videos, TV shows, documentaries function on the basis of scripts. If you're having a writer with an interesting idea, the world deserves to know it. The professional's translation can assist you in putting it into a different language and make it available for the foreign audience too. Lots of people watch movies documentaries and they require detailed scripts to know about the events happening in them. The best professional script translation agency can help you to choose them to promote internationally.
Types Of Script Translation We Offer
A script is written for different situations. There are several projects where these scripts need to be available in different languages. The translation helps to convey the script into the native language of different audiences. Depending upon the needs, given are various types of script translation solutions that you can choose:
Action
Adventure
Animated
Children
Comedy
Crime
Drama
Epic
Family
Fantasy
Horror
Musical
Mystery/Suspense
Romance
Science Fiction
Sports
Supernatural
Religious
Thriller
Western
Sci-Fi
Historical
Sitcom
And many more
Script translation is always recommended option to make the stuff available in the native language of the audience. It helps to make a strong impression on the audience. The agency must provide the translation that helps the audience to love to read or watch in their own language.
Benefits of Outsourcing Script Translation Services to Us
If the script has a good message it originality should be there in all languages. When converting from one language to another, the thought of script should not get lost in translation. Choosing professional translators always ensures a certain level of authenticity. To connect with people across the globe, a human translation solution is a perfect and accurate to communicate properly. They promise to deliver the most accurate, highest-quality translations in the industry.
Data Privacy
Your information privacy is one of the essential things we focus on while performing script translation. Everything is fully protected with us. The client's data is never shared with a third party.
Native Translator
Person of other language might not understand the emotional, humorous or sadness factor behind your script. Without translation, your script is more like page with words nothing more than that.
Quality Control Systems
We deliver documents to be delivered to the client after performing proofreading. These quality control system are done to guarantee a true and accurate translation.
Faster TAT
We assure to provide a guaranteed translation that the authenticity of the translation. You no need to worry about anything and our professionals will translate 100% accurately and fast.
Years Of Experience
Our team has professionals who perform a full translation of the script itself. They cover each and every element you require. They are fluent in the target language as most of them are native speakers of the target language.
Culturally Relevant
Without translation, you'll be restricted to one language and won't be able to communicate with wider audiences. Translation is considered best when it is done by professionals that ensure accurate and culturally relevant translation.
Script translation requires more of our customers in the industry who are often extremely demanding. Many famous writers prefer translation to maintain their story ideas, plots, pitch, jokes across all globe. They don't jeopardize their reputation and make sure same message of accurate meaning in being conveyed to multi-diverse audiences.
Get in touch
Don't hesitate to contact us for inquiries!
Script translation requires special care with regard to humorous or cultural elements. To get the accurately translated script with the same effect in the target language and culture, take help from a professional translation agency.
Easy Project Consultation
Your Trusted
Script
Translation
Agency Online
Thinking to maximize the global uptake of your film, translating the script is the best solution. While teaming up with the qualified professional who specializes in your field of the script, understands the industry's terminology and procedures. Aiming for the worldwide success, your film needs to be translated into your target audience. There are several people who are comfortable while translating content into English but it is preferred to use audience's native language. Experts ensure there is no failure in the translation.
Professional Translators From Your Targeted Region
Supports all File Formats
High Accuracy
Fast Turnaround
Script translation can provide your content a global viewership. The professional agency provides a wide range of solutions when it comes to script translations. They have native language experts who are ready to translate into the target language easily. Also, they can easily adapt the whole script to the target audience.
Translating your script can give you many benefits. It can assist you reach more people across the world and can help people understand your content properly. Translating the script is great for the people who do not understand your mother tongue but are interested in your script.
Our Experts
Script
Translators
Number of Script Translation Solutions
Choosing the professional script translation solution means success for your films, documentaries, videos, TV shows/series. The expert native-speaking translators always guarantee top-quality translation along with the guaranteed confidentiality and on-time delivery. Everything is translated carefully and using the best strategies.
Here are some of the script translation:
Commissioned script
Spec script
Feature assignment writing
Film portray
Rewriting and script doctoring
Video game writing
Television writing
Three-act structure
The Hero's Journey
Contextually Relevant
You can make your content stands out from the rest by making it available for a large audience by using the translation process. Professionals work to translate all the sentences and get them conveyed accurately with every meaning being preserved. Experts know the languages and how different in too many aspects, from structure to stylistics and semantics. For this reason, you must choose a native-speaking expert who can translate scripts perfectly for your audience.
Case Studies
We are dedicated to
serve you all time
The whole script translating process is multi-layered and diverse. Before engaging in it, it is important
to choose professional script translators to get the accurate translation in the most appropriate type.
Why Choose Us
Choosing TridIndia for Script translation solutions can be a good decision
The purpose of using language translation for the script is to make your content available to different audiences. There are several languages and translation can overcome every language bridge. With the professional script language, your original script will get translated into a new language while preserving the purpose and the context. Experts provide the best-framed content with the professionalism it deserves.
Higher Quality & Accuracy Level
Script translation requires special skills and must be done by professionals. The experts easily understand the topic of your writing particularly for film, television and get it easily translate in the best way with respect to the target culture.
Comprehensive Language Solutions
Professional translators can only make it possible to maximize the global uptake of your film script. Experts can guide you to get comprehensive language translation for the script and deliver it in the best way.
Certified
Translation
Making the film/video involves the combined effort of the whole team. To provide the best-translated script in another language, you must choose a certified translation solution that provides well-formatted translation possible.
Native Expert
Translators
Script translation is not easy work and this can take an intense amount of time. It is important to get the script translation from the native language translators to get it completed well on time.
Easy Project
Consultation
If you want to connect with people across the globe with your script, you need the best professional translation. Get the accurate translation with easy consultation with the professionals.
Fastest Turnaround
Time
A translation agency has professionals who are known to provide effective translation related to any kind of script. They can provide accurate script translation for every specific language with a fast turnaround time.
Realfact
The Unbeatable Script Translation Master since 2002
There is the trend of making popular movies into other languages, for this you need accurate and authentic script translation from the professionals. This is a great way to be more and more successful.
Steps
Take some easy steps for Script Translation Order
To make the script understandable in another language, you need to choose professional translation companies to deliver accurate and polished translated copies of the original script. Here are the simple ways you can get the best script translation.
Contact us first
Reach us via phone or mail to get the script translation.
Consult with Project Manager
Get easy consultation for your script translation from the experienced project manager.
Place Your Order
Choose the required languages for the script translation and place your order.
Get Delivery On Time
Expect the delivery of the script translation without any delay.
FAQ
Frequently Asked Questions on Script Translation
TridIndia Providing Certified Script Translation Services in:
Ahmedabad NCR Bangalore Chandigarh Chennai Delhi Gurgaon Hyderabad Kolkata Lucknow Mumbai Noida Pune Ghaziabad Gurugram Surat Visakhapatnam Dubai Abu Dhabi Ajman Oman Uttar Pradesh Maharashtra Karnataka Tamil Nadu Telangana West Bengal Gujarat Madhya Pradesh Haryana Kerala Bihar Rajasthan Assam Odisha Punjab Andhra Pradesh Jammu and Kashmir Uttara khand Himachal Pradesh Jharkhand Goa Puducherry Manipur Chhattisgarh Meghalaya Andaman and Nicobar Islands United States Philippines United Kingdom Germany Canada China Australia Ukraine Nigeria Malaysia France Bangladesh United Arab Emirates Turkey Pakistan Indonesia Saudi Arabia Kenya Egypt Taiwan Russia Singapore Peru Italy Netherlands Spain Thailand South Africa Palestine Ireland Japan Vietnam Mexico Hong Kong Sri Lanka Nepal Finland Maldives Brazil Czech ia Iran Poland Switzerland South Korea Belgium Myanmar (Burma) Lebanon Uzbekistan Greece Kuwait Ghana Morocco Qatar Sweden Armenia Ethiopia Israel Kazakhstan Romania Tanzania Latvia Denmark Argentina Oman Venezuela Bulgaria Belarus Algeria Moldova Portugal El Salvador Jordan New Zealand Afghanistan Austria Bahrain Costa Rica Hungary Albania Azerbaijan Iraq Slovenia Somalia Tunisia Yemen Colombia Estonia Georgia Norway Serbia Brunei Chile Cameroon Honduras Croatia Jamaica Lithuania Mauritius Sudan Kosovo Bolivia Slovakia Senegal Uganda Bahamas Congo – Kinshasa Côte d'Ivoire Cape Verde Curaçao Ecuador Iceland Luxembourg Montenegro Macedonia (FYROM) Mongolia Malawi Panama Rwanda Syria Turkmenistan Zambia Angola Bosnia & Herzegovina Barbados Burkina Faso Bermuda Bhutan Central African Republic Congo – Brazzaville Cyprus Gabon Guernsey Gambia Guatemala Guam Haiti North Korea Liberia Lesotho Libya Malta Mozambique Sierra Leone Tajikistan Trinidad & Tobago Uruguay Samoa Zimbabwe UAE
Testimonial
With years of experience, we know what your industry needs for growth.
Through our industry knowledge and experience, we execute translation that will definitely profit your business.
"The best thing that I liked about TridIndia is their professionalism & promptness in delivering bulk projects within shorter time frame. Kudos to the team..!!"
"The best thing that I liked about TridIndia is their professionalism & promptness in delivering bulk projects within shorter time frame. Kudos to the team..!!"
"When you are in the technical industry, you know how difficult it is to communicate with your multilingual customers. But, TridIndia made this simple for us."