Quick Translation Services
Need to convert the language of your brochure or catalogue for an international marketing campaign? A quick translation is the best solution to your problem. This helps you achieve quality and accurate translation in less time. This enables your content to promote on multiple platforms where multilingual viewers can access content in their native language.
Why You Should Invest in Quick Translation Today?
Did you know that there are more than 7,000 languages spoken around the world? So, there is nothing to shock that the quick translation services industry is growing at a rapid rate. In this modern era, people highly demand information immediately on a fingertip. The main challenge that they face is to provide fast and accurate information in the clients' native language because of the language differences. You need fast real-time translation to make your promotion content easily understood in several languages. With the presence of internet nowadays, providing immediate access to information to the users is becoming more important. You can impress your potential clients and customers globally through translation by providing desired information in their native language. So, work with translators who are available around the clock without any delay.
Once you share information in the native language with the users, they will feel happy. Translating the website further boosts their user experience. This technique helps you get connected with other organizations for the long-term. This further leads to gain high revenue for your business.
Affordable Quick Translation Services for Your Business
There are certain cases like court or any legal matter where we have to maintain the speed work and when you're at abroad, you need translation that is quick and can match your speed. Get ready for growth and widen your global footprint. At Tridindia, we provide affordable translation of all your documents by maintaining the essence of the original source. Our translation work is of high quality and it's widely accepted across companies of different industries.We help you to reach new audiences, go beyond linguistic borders, and witness business growth. The quality of our translation work is derived from the competencies of our pool of professionals, whose talents and experience span a wide array of fields.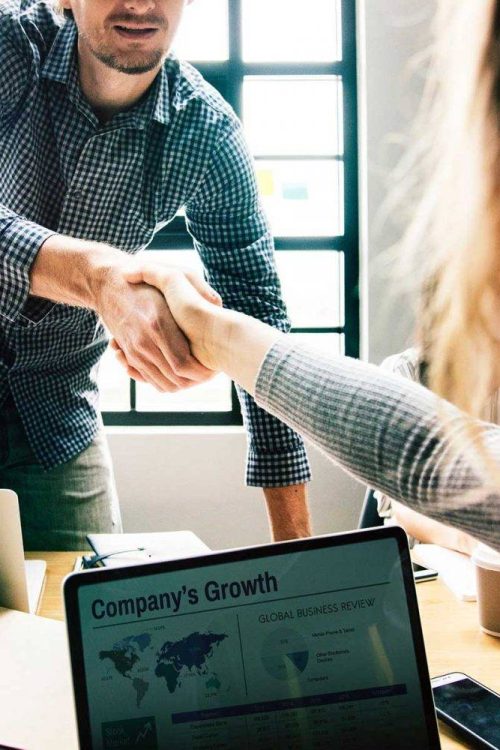 Need of Quick Translation Services For Your Business Today
It has become very important for an organization to be quick and to provide information accurately. Today race is not about how to get globalize but how fast you can provide information to your users. If you're not fast enough, you can't make sales and you won't be generating revenues. By availing translation, you can enhance your business in providing time accurate message to right users. Translation will enable you to:
Reach Target Audience
Customers feel delighted when get useful information in their native language without wasting their time. They don't like waiting for accessing any details. Translating your website further enhances their user experiences, helping them to snatch information accurately.
Better ROI
In today's fast-paced world, customers have plenty of options available to choose from a variety of products range. Translation helps in engaging your customers & generating potential clients for your products and services. This further leads to high revenue for your business.
Boost Sales
How quickly you respond to the customers create an impact on the type of image they have for your company in their mind. That's why translation has to be done quickly when your targeted audience speaks different languages. By providing timely and accurate messages to the right users, you can improve the credibility of your business and sales by engaging more and more audiences.
Identify Market Potential
For good marketing, a thing that matters a lot is winning and keeping the trust of prospective users. Respecting customers' time and reaching them with the best solution in their native language before someone else helps in preventing them from shifting to another platform. Translation helps to identify market potential and understanding how to tempt consumers to avail your products or services.
Today we are living in a smart world where people demand information instantly on their fingertips. The challenge is to 1. Deliver quick and accurate information 2. In their native language; and is rather difficult because of language differences. This is where quick translation comes into existence as it helps in adapting any of your content as per audiences' native language.
We at Tridindia
Professional Quick Translation For Documents
The translation is a relentless task and it needs extensive knowledge of context, grammar, and various meanings in each targeted language. At times, documents may be required to be translated into not only one target language, however, a plethora of target languages. A translator requires a lot of time to analyze, study and select what the idea; is in the targeted language. A professional quick translation company should comprise resources to provide quality translations that meet the requirements of the client. The trusted translation agency makes sure that your translated content has set up the language tone that is culturally relevant and it is something beyond translation. The adept translators have excellent writing skills which are required to do the translation. Tridindia assures top-notch quick translation, proofreading as well as compliance with stated delivery turn-around time standards.
Types Of Quick Translation We Offer
Being a global quick translation company, Tridindia has gained a lot of experience by working with diverse industries across the globe. No matter in which language you want translation in, what your project length is, we convert and deliver the best that you deserve for your money. We promise hassle-free delivery of all translation projects quickly without any mistakes or inaccuracy in the final content. You can take full advantage of the following types of quick translation within a specified deadline.
Juridicial Translation
Judicial Translation
Android App
And more…
The quality of translation is not based on the urgency of your project because we have competent and knowledgeable translators with practical experience. You will get what you need without compromising quality to make things go smoothly. Being a prestigious quick translation service provider, we follow a well-organized quick translation process, so that we perform translation within the specified time frame.
Benefits of Outsourcing Quick Translation Services to Us
Are you planning for foreign business expansion for any reasons. Have you translated your advertising content, conference work, meeting hours, or other things in the targeted language? You will need a professional translation company to ensure clarity, consistency, readability, and meaning of the source content in other languages. We can help you with a fast translation of any content in any language with the following benefits.
Data Privacy
Protecting the personal data and translation privacy of our clients is of great importance for us. We keep all information strictly confidential.
Quality Control Systems
We guarantee a top-notch quality of translation because it is done by a specialized team of translators, proofreaders, reviewers, and editors.
Culturally Relevant
Our native translators are well-versed with the tone, language, culture, and nuances of the targeted market. They ensure the intended message reach to the audience.
Faster TAT
We have a full-fledged team of experienced linguists, who manage even the bulkier assignments with great ease. We provide authentic translation solutions in the shortest time frame.
Years Of Experience
With huge years of experience, we are well-versed in what empowers businesses to grow in a target market. Our team works based on modern trends and your requirements.
Native Translator
We have a pool of 100% native translators, especially passionate employees who are professional, dedicated and extremely experienced.
We provide accurate translation of all your online and offline content as fast as possible that helps organization in preventing several unforeseen situations such as slow customer interaction, shifting end users preferences, less profitability, and more. No matter which corner of the world you are located, you can avail our quick, affordable, and quality translation outputs all around the globe.
Get in touch
Don't hesitate to contact us for inquiries!
Let the culture and language barriers don't stop your business from growing in the global market. Hire Tridinida and achieve exceptional results. We are always ready to deliver a quick translation to boost your reach.
Easy Project Consultation
Your Trusted
Quick
Translation
Agency Online
With many years of experience in business, we know how to deal with clients with knowledge, professionalism, and excellent customer service. Our quick translation solutions are ahead of the competition. We are capable of translating in more than 100 languages, so no matter what you want we are ready to assist. Our translators know that you want beyond just basic translation. We ensure our quick translation captures the touch of the local dialect, and assist you to deliver your message accurately. We can give the assurance of:
Comprehensive translation services in over 100+ languages.
The pool of in-house skilled experts.
100% Satisfaction Guaranteed
High Volume Turnaround
Strict confidentiality rules are applied
Our main goal is to break the language barrier. We don't want you to lag behind achieving your business because of language, whether that implies promoting your product in a new region; interacting with business partners of varied cultures; or translating a document for foreign markets. Anything is feasible with our full suite of elite quick translation solutions.
Our Experts
Quick
Translators
Scope of Quick Translation
Apparently, English is the highly popular language on the web. On the Internet, around 52% of all content is produced in the English language. When escalating your product or service on a global scale, you require pitch-perfect translation. The quick translation solution will intricately first analyze your text, understand your personal business needs and try to come across to your customers. Then the only translator will translate your marketing, product description, website content, press release, online listing, or different information to effortlessly fit with the area's language.
Contextually Relevant
As most businesses are putting their best efforts to reach out to global customers, translation to any target language has become significant. With quality quick translation performed by native, certified language professionals, you will receive all the text produced by human translators and this will assure you of contextual relevancy.
So, if you want to improve your client base, consider quick translation by Tridindia. We are capable of translating applications, business websites, marketing content and different business documents into the languages of your choice.
Case Studies
We are dedicated to
serve you all time
Every part of the world is your center stage where you can showcase your brand.
We can help your business excel in the competitive market through our professional quick translation agency.
Why Choose Us
Choosing TridIndia for Quick translation solutions can be a good decision
Have you got a brilliant job opportunity in the leading foreign company? Having trouble arranging necessary academic, professional, and other documents in the language preferred by that company? Are you in a tight deadline for submitting the demanded papers? Don't let this golden chance go out of your reach because of language barriers. Contact us, we'll help you with instant translation of your documentation with full correctness. We're working with many global clients for the following reasons –
Higher Quality & Accuracy Level
To ensure your entry into the new market, we make sure you get high-quality and 99% accurate translation with the help of our adept translators without making any errors.
Comprehensive Language Solutions
Knowing your customers' language is important to boost communication. We offer comprehensive language solutions to ensure our work helps you reach your audiences.
Certified
Translation
Certified quick translations are quite significant and this ensures to deliver you translated copy that would be error-free. Our experts know the best techniques to make this type of translation worthy.
Native Expert
Translators
Your translation project will be in safe hands so that you have some peace of mind. Our pool of absolutely dedicated, skilled and dynamic translators knows different languages and styles.
Easy Project
Consultation
Quick translation can be done right if we are aware of your expectations and needs. We conduct project consultation to make a note of your requirements without wasting the time.
Fastest Turnaround
Time
The best part of working with Tridindia is you will get the translated copy of your given files within the deadline. Our experts strive to complete work with fast TAT without compromising quality.
Realfact
The Unbeatable Quick Translation Master since 2002
The professional agencies are aware of the significance of quality and quick translation. To strengthen your place in the new market, the business should make sure they get high-quality translations to communicate easily. Specialized quick solutions are paramount to accomplish their business goals.
Steps
Take some easy steps for Quick Translation Order
If you want to grow quickly and get into the new market, our quick translation solutions can make it happen. Get professional translation to get your content converted from one language to another effortlessly. Just follow these steps to avail our service.
Contact us first
Give us a call quickly via phone or mail us your translation requirement.
Consult with Project Manager
If you want to discuss about your project, consult with our project manager.
Place Your Order
After meeting, just book required translation service.
Get Delivery On Time
We make sure you get excellent results in less time.
FAQ
Frequently Asked Questions on Quick Translation
TridIndia Providing Certified Quick Translation Services in:
Ahmedabad NCR Bangalore Chandigarh Chennai Delhi Gurgaon Hyderabad Kolkata Lucknow Mumbai Noida Pune Ghaziabad Gurugram Surat Visakhapatnam Dubai Abu Dhabi Ajman Oman Uttar Pradesh Maharashtra Karnataka Tamil Nadu Telangana West Bengal Gujarat Madhya Pradesh Haryana Kerala Bihar Rajasthan Assam Odisha Punjab Andhra Pradesh Jammu and Kashmir Uttara khand Himachal Pradesh Jharkhand Goa Puducherry Manipur Chhattisgarh Meghalaya Andaman and Nicobar Islands United States Philippines United Kingdom Germany Canada China Australia Ukraine Nigeria Malaysia France Bangladesh United Arab Emirates Turkey Pakistan Indonesia Saudi Arabia Kenya Egypt Taiwan Russia Singapore Peru Italy Netherlands Spain Thailand South Africa Palestine Ireland Japan Vietnam Mexico Hong Kong Sri Lanka Nepal Finland Maldives Brazil Czech ia Iran Poland Switzerland South Korea Belgium Myanmar (Burma) Lebanon Uzbekistan Greece Kuwait Ghana Morocco Qatar Sweden Armenia Ethiopia Israel Kazakhstan Romania Tanzania Latvia Denmark Argentina Oman Venezuela Bulgaria Belarus Algeria Moldova Portugal El Salvador Jordan New Zealand Afghanistan Austria Bahrain Costa Rica Hungary Albania Azerbaijan Iraq Slovenia Somalia Tunisia Yemen Colombia Estonia Georgia Norway Serbia Brunei Chile Cameroon Honduras Croatia Jamaica Lithuania Mauritius Sudan Kosovo Bolivia Slovakia Senegal Uganda Bahamas Congo – Kinshasa Côte d'Ivoire Cape Verde Curaçao Ecuador Iceland Luxembourg Montenegro Macedonia (FYROM) Mongolia Malawi Panama Rwanda Syria Turkmenistan Zambia Angola Bosnia & Herzegovina Barbados Burkina Faso Bermuda Bhutan Central African Republic Congo – Brazzaville Cyprus Gabon Guernsey Gambia Guatemala Guam Haiti North Korea Liberia Lesotho Libya Malta Mozambique Sierra Leone Tajikistan Trinidad & Tobago Uruguay Samoa Zimbabwe UAE
Testimonial
With years of experience, we know what your industry needs for growth.
Through our industry knowledge and experience, we execute translation that will definitely profit your business.
"The best thing that I liked about TridIndia is their professionalism & promptness in delivering bulk projects within shorter time frame. Kudos to the team..!!"
"The best thing that I liked about TridIndia is their professionalism & promptness in delivering bulk projects within shorter time frame. Kudos to the team..!!"
"When you are in the technical industry, you know how difficult it is to communicate with your multilingual customers. But, TridIndia made this simple for us."