Multilingual Recruitment Agencies
Want to build your multilingual workforce to connect with global clients and customers? Trust an experienced multilingual recruitment consultant today to source you the highly proficient talent.
Why You Should Work With Multilingual Recruitment Agencies?
In today's world, there is a constant need to eliminate the repetitive back office HR Functions and maintain strategic HR focus. Thus most of the organizations are inclining towards recruitment consultancies for acquiring a talented team and boosting organizational performance. Maintaining tandem with the changing trends in Indian recruitment industry, we offer phenomenal headhunting services to a number of industries requiring multilingual candidates. Hence, if you are a company/industry that is in a quest to locate talented and self-motivated candidates for translation and interpretation, then TridIndia is your ultimate destination. With a vivacious team of HR consultants, we specialize in hiring eligible multilingual candidates as per the designation and specification by the client.
Find or search or hire Language Recruitment Services at TridIndia that is one of the leading Multilingual Recruitment Consultants Agencies with 10+ years of experience in the placement sector. We have successfully fulfilled 3000+ multilingual vacancies for MNCs, NGOs and global companies or industries on permanent, contract and freelance basis (as per the needs of the client). Further, we offer multilingual recruitment services in New Delhi NCR India UAE Mumbai Japan Sweden China Germany France Russia Portugal Hyderabad Bangalore Gurgaon Chennai Noida Kolkata Pune Ghaziabad Amritsar Chandigarh and worldwide countries. So, wherever you are, we have got you covered with comprehensive multilingual recruitment solutions, designed for both employers and candidates. This implies that our recruitment and placement agency works to unite companies with deserving multilingual candidates.
How

TridIndia

Helps the Employers?
The headhunting experts at TridIndia help the global organizations and employers in a number of ways:
a) Recruiting Fresh Talent
Why Companies Lack Behind in the Market Race: Often, we see that an industry or a company fails to accomplish its desired targets due to the insufficient or improper organizational performance. Most of the organizations fail to realize that the major reason for this is the lack of competent team in their premises. If you are into international business dealings and facing such problems, then the reason for your failure could be the following:
»  Absence of multilingual translator
»  Absence of multilingual interpreter
»  Wrong approach to reach to the eligible candidates
»  Associating with translators/interpreters who are ignorant of the nuances of different languages
TridIndia's Winning Solution: As mentioned above, we are a leading HR consultancy aimed at providing talented translators and interpreters to various global organizations. Since, we are dealing in the translation industry for the last 15 years; therefore we have garnered a huge database of experienced and certified translators as well as interpreters who are versed in multiple languages Whether you require multilingual candidates for freelancing purposes/for your in-house team/short-term assignments/long-term assignments, we recruit eligible candidates as per your specifications.
b) Diverse Multilingual Human Resource Recruitment Services
We offer a huge range of bilingual and multilingual placement services to the companies/ industries, according to their needs and preferences:
I. Human Resource Outsourcing and Recruiting : Since, Outsourcing HR requirements is a major need today, therefore we guide the companies in outsourcing their human resources and ensuring that only the talented lot of candidates (translators/interpreters) is recruited from our end.
II. Employee Engagement : It often happens that the organization's workforce has absence of intrinsic motivation that adversely affects the overall organizational performance. Hence, our team undertakes the entire process from root cause analysis to final implementation of the techniques that assures high engagement levels.
III. Design Organization's Performance Management System : With our effective services, you can recognize the high performers in your organization and identify the changing needs and requirements of your employees.
How
Tridindia
Helps the

Candidates?
Our team is not just meant to serve the HR needs of organizations. We also assist the job seekers in a in a number of ways, so that they are recruited at their desired job role, at desired salary package:
a) Enlighten Their Path to Multilingual Vacancies : Why Candidates Could Not Find the Right Match for Their Career: It is a common situation where the multilingual candidates (translators/interpreters) fail to identify the correct industry/company for them. Even if they join a company/industry, with no idea of its impact on their future, it just results in job dissatisfaction and a decreased morale level. Thus, most of the candidates are found to be unable to reach out to the right organization. The reason for your inability could be any of the following:
✓ Unclear specifications for your desired company/industry
✓ Wrong approach to reach to the organization
✓ Absence of proper guidance for career
✓ Lack of confidence and motivation
TridIndia's Winning Solution: We boast of a dedicated team of HR consultants, who believe that understanding the candidate's need and desires should be the prime concern. Thus, our team makes sure that the multilingual candidates (seeking for translation/interpretation job) are recruited and appointed in the right industry and company. Further, we understand that sometimes the candidates are a bit nervous, unconfident or possess a decreased morale. Hence, to make sure that the candidate performs with excellence for his own career as well as the organization, our team follows up with them to instill higher motivation, confidence and loyalty in them.
b) Comprehensive Assistance at Every Step
We provide a comprehensive docket of services to the job applicants that help them in shaping their career as well as grab job opportunities as per their specifications:
I. Career Management : If you are looking to enhance your career prospects and switch to better roles and profiles, then our team can definitely guide you towards the right path
II. Short-Term Assignment for Freelancers : We also provide various short-term assignments to freelance translators and interpreters for a number of hi-end companies. This serves as a lucrative aspect of their translation/interpretation career
III. Business Delegates : Each day, a number of business meetings are scheduled that necessitate the presence of experienced Translators and Interpreters. Thus, when we receive any such requirement, we send the candidates as business delegates for precise translation and interpretation.
Affordable Multilingual Recruitment Services for Your Business
The universe of work is expanding at a fast pace and you should be prepared to keep up. We don't just know the evolving employment landscape – we work with you to make sure that you can embrace it. Strategic workforce planning is crucial, and we will work with you to design, develop, manage and optimise your workforce solution. For now as well as for what the future might embrace. Tridindia is one of the pioneering multilingual recruitment agencies that is working with talented recruiters who can support your regardless of where you are. We know that the global market is getting competitive and you need a talented workforce to help your business stand out. If you are finding skilled and well-qualified talent, we help make your workforce the best it can be. We assist you to go beyond goals, surpass expectations and beat rivals.
Our recruitment team is among the most experienced as well as stable multilingual recruitment businesses. This means that we are aware of the right questions to ask to truly know what employers are really searching for. At Tridindia we've made a team of recruiters who have expertise in connecting with multilingual talent with exceptional job opportunities. Our mission is to deliver an amazing recruitment experience with every interaction.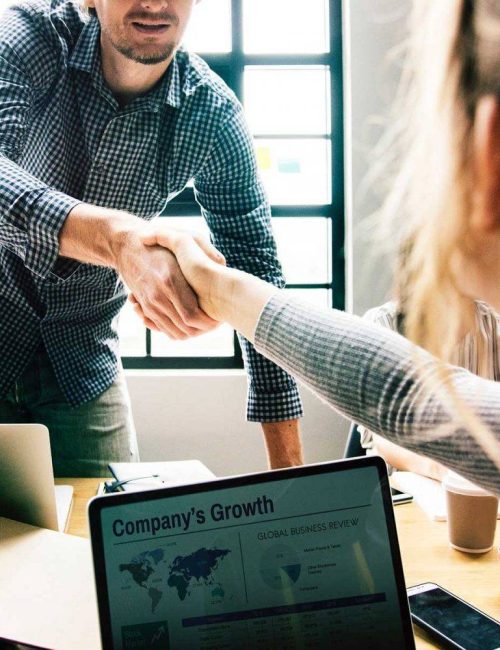 Need of Multilingual Recruitment Agencies for your Business Today
Recruiting new employees can be a bit costly and time-consuming for organizations and companies. The possibility of growing your business on your own without the support of employees is extremely low. So, when it comes to recruiting a multilingual talent, you've to do it professionally and wisely. Undoubtedly, you might have the ability to know the value of skilled people, but at times, you fall short to find the best suitable fit for your company because of the lack of time. This is where you need the help of a multilingual recruitment agency and here are the reasons why so.
Reach the Right Talent
Recruitment agencies have easy access to the best talent available that are actively looking for a job as a translator, interpreter, etc. Our agency has several networks – every consultant has the potential to use their networks to help you reach the right people.
Ability to Identify Talent:
Finding the right talent is hard because several parameters needed to be considered. Our recruitment agency works with recruitment professionals who have expertise in hunting for the right multilingual candidates who can efficiently run clients' businesses.
Industry Knowledge
Multilingual recruitment agencies like Tridindia spend time working to provide hiring solutions for companies almost in all sectors, like technology, financial services, office administration and so on. They have a good job market insight, locally, and globally.
Saves Time
In any business, time is money. Recruitment agencies save your business time as they take care of the starting steps in the hiring process. Also, they deal with all of the administration issues like communications with selected candidates, verifying candidate information, etc.
Hiring a reputed multilingual recruitment agency to draw and identify talent is a wise choice. This approach can allow your company to find the multilingual employees you need to grow your business and promote your business in the target market. We bring willing people to interview and secure every candidate's experience.
When you have multilingual professionals in your team, your organization can easily expand its reach internationally. This also leads to your market growth across borders. Multilingual employees have a high sense of creativity as they have been exposed to multicultural environments. We usually undertake and have successfully delivered HR services across Indian, Middle East, African, European and Asian Countries and in various industries, including –
Real estate and construction
Hospitality
Automotive
IT and Technical
Healthcare
Media and Marketing
Logistics
Finance
Publishing
Retail
Education
Manufacturing

Our agency has the ability to assist companies to get extremely talented multilingual candidates quickly, without wasting the time and making the entire hiring process both quick and cost-effective. Not just that, we can help find suitable candidates, with the essential qualifications, to give a business the flexibility it requires to stay competitive in today's emerging as well as fluctuating markets.
Why Choose Us
Choosing Tridindia to Get Impactful Multilingual Recruitment Services
At Tridindia, our team co-ordinates their workflow in such a manner that recruits eligible multilingual candidates for the companies as well as suggest appropriate companies to the multilingual candidates .
Tailored Recruitment Service
To hire highly talented multilingual professionals, we provide businesses with tailored recruitment solutions at affordable prices.
Access to Many Job Portals
Our recruiters go through several job portals to find the right talent who have high qualifications, excellent skills and screen their resumes.
Proven Track Record
Tridindia has a proven track record in hiring for diverse industries that want multilingual candidates to expand their businesses.
Easy Communication
If you want to know what is our hiring process, get in touch with us. We ensure easy communication with our clients to know their concerns.
Proficient Placement Consultants
We have highly experienced and talented recruiters who are versed in every type of industry those are looking for multilingual employees.
Competitive and Cost-Efficient
When you will hire us, you will witness a reduction in the recruitment costs and maximum return on your investments in individuals.
Get in touch
Don't hesitate to contact us for inquiries!
We use our extensive experience in top-quality recruitment of multilingual individuals of various levels to assist our clients to find the best suitable employees to fulfil their hiring needs.
Easy Project Consultation
Steps
Take Simple Steps for Multilingual Recruitment Order
The core of our company is professional teams and experienced specialists who have a new outlook on the business. You'll find our recruitment consultants dedicated to assist you find the right solutions for your hiring needs.
Contact us first
Give us a call and tell us about your recruitment needs.
Consult with Project Manager
Our recruiter will understand your business needs and explain your about our recruitment services.
Place Your Order
If you need our recruitment solutions, quickly place an order.
Get Delivery On Time
Our consultants will put their best efforts to hire the best talent for your business.
Case Studies
We are dedicated to
serve you all time
We always strive to create an effective solution to recruit the pool of talent who can take your business to the next level.
Testimonial
With years of experience, we know what your industry needs for growth.
We guarantee the most effective services and correct solutions to your each and every query. Since 2002, we have been serving clients to translate their Ecommerce material in different languages.
"The best thing that I liked about TridIndia is their professionalism & promptness in delivering bulk projects within shorter time frame. Kudos to the team..!!"
"The best thing that I liked about TridIndia is their professionalism & promptness in delivering bulk projects within shorter time frame. Kudos to the team..!!"
"When you are in the technical industry, you know how difficult it is to communicate with your multilingual customers. But, TridIndia made this simple for us."
Funfact
The Unbeatable Multilingual Hiring Master Since 2002
Our proven methods have often been adopted as industry standards, but it is moreover the human element that separates us from others. We take the time to know our clients' needs to produce the ideal result. This collaborative approach leads to committed, long-term relationships.
TridIndia Providing Certified Multilingual Recruitment Agencies in:
Ahmedabad NCR Bangalore Chandigarh Chennai Delhi Gurgaon Hyderabad Kolkata Lucknow Mumbai Noida Pune Ghaziabad Gurugram Surat Visakhapatnam Dubai Abu Dhabi Ajman Oman Uttar Pradesh Maharashtra Karnataka Tamil Nadu Telangana West Bengal Gujarat Madhya Pradesh Haryana Kerala Bihar Rajasthan Assam Odisha Punjab Andhra Pradesh Jammu and Kashmir Uttara khand Himachal Pradesh Jharkhand Goa Puducherry Manipur Chhattisgarh Meghalaya Andaman and Nicobar Islands United States Philippines United Kingdom Germany Canada China Australia Ukraine Nigeria Malaysia France Bangladesh United Arab Emirates Turkey Pakistan Indonesia Saudi Arabia Kenya Egypt Taiwan Russia Singapore Peru Italy Netherlands Spain Thailand South Africa Palestine Ireland Japan Vietnam Mexico Hong Kong Sri Lanka Nepal Finland Maldives Brazil Czech ia Iran Poland Switzerland South Korea Belgium Myanmar (Burma) Lebanon Uzbekistan Greece Kuwait Ghana Morocco Qatar Sweden Armenia Ethiopia Israel Kazakhstan Romania Tanzania Latvia Denmark Argentina Oman Venezuela Bulgaria Belarus Algeria Moldova Portugal El Salvador Jordan New Zealand Afghanistan Austria Bahrain Costa Rica Hungary Albania Azerbaijan Iraq Slovenia Somalia Tunisia Yemen Colombia Estonia Georgia Norway Serbia Brunei Chile Cameroon Honduras Croatia Jamaica Lithuania Mauritius Sudan Kosovo Bolivia Slovakia Senegal Uganda Bahamas Congo – Kinshasa Côte d'Ivoire Cape Verde Curaçao Ecuador Iceland Luxembourg Montenegro Macedonia (FYROM) Mongolia Malawi Panama Rwanda Syria Turkmenistan Zambia Angola Bosnia & Herzegovina Barbados Burkina Faso Bermuda Bhutan Central African Republic Congo – Brazzaville Cyprus Gabon Guernsey Gambia Guatemala Guam Haiti North Korea Liberia Lesotho Libya Malta Mozambique Sierra Leone Tajikistan Trinidad & Tobago Uruguay Samoa Zimbabwe UAE