Patent Translation Services
Are you planning to expand your business to abroad? Patent translation might be something you need to invest in. With patent translation, you can easily translate your patent specification and other related documents in the focused country's language. This type of translation will definitely help you in global expansion and making huge profits.
Why You Should Invest in Patent Translation Today?
As per a survey, 80% people around the world are preferring to get their patent translated as this will give them huge profits. By investing in proficient translation, you can assure you have an expert who is well-experienced in translating various languages. It is essential to have a translators who can efficiently speak and translate both the source language and the targeted language. Translations have prerequisites for their linguists like industry experience, university degree, and demonstrated capability to translate effortlessly in their studied languages. Translation Company can also provide you the choice of having certified translation that will make it easy for both parties to understand each other conveniently which freelancers are not able to provide.
Fastest professional patent translation services by 4000+ certified patent translators who offer accurate patent translation in 250+ languages for government, public, and private sectors. Patent is regarded as an important piece of document that prevents inventor interest and gives him/ her exclusive right to use, a first mover advantage, for certain period of time until he/ she improvise. Since the world is a big place with so many languages, it has become highly important to know what does translation mean if you want to grow among multiple languages market. Translations help in giving clear-cut information and creating a mutual understanding between two or more associated parties. Hence, don't overlook the need to translate patent-related documents if there are any language differences.
Affordable Patent Translation Services for Your Business
Patent translations are important to keep the connection strong between individuals and making sure that there are no miscommunication barriers. You can be really confident that through translation, you will get talented translators who are capable of translating whether it is orally or through a document. Professional Translation Company offers best translation and you don't have to think is translation affordable while choosing our solutions. Translators are extensively trained to know how to fluently speak and translate from one language to other. With translation solutions, you can be confident to know that you will get proper translation and be able to convey the correct message in your audience's native language.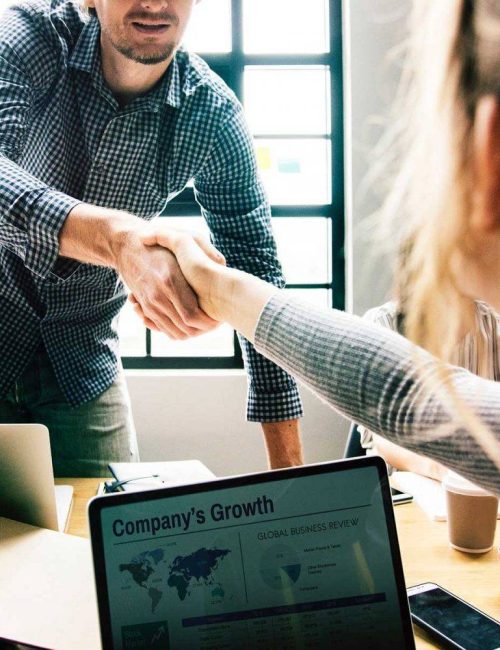 Need of Patent Translation Services For Your Business Today
The reason why companies prefer patent translation as it enables them to stop any third party infringing of their property. The sole purpose of patent is to keep interest of the investors who spends years and huge financial resource in inventing and creating revolution products. In this, getting with the professionals is best as they follow translation quality standards to deliver accurate translation. Some other reasons you need to consider patent translating solutions as the main priority are listed below –
Access to Global Market
Through translating patent-related content, you can protect your rights in the local region and other areas as well where a different language is used. You can use it as proof of owning the invention and starting a business around a specific invention. This translation will help you access global market.
A Global Hit
Patent is proof of your invention and preventing other companies from making unauthorized access of it. It could be of the design within the design, machinery, product, architecture, engineers, etc. By not translating you are actually limiting yourself from going global.
Boost Sales
Patent translation helps in generating the mutual understanding and benefits between two or more parties which ultimately boost sales. It can be used to settle disputes overseas. That means, you can keep a reliable image of your invention preventing others from making any misuse of it.
Boost ROI
Apart from preventing others from using your invention without your permission, you can make the biggest use of your translated patent by licensing it for others to use or sell it with any asset. This could act as an additional and the most important source of great revenue for your business.
Strategic patent translation helps in retaining the strong competitive edge in the market place and can prevent your competitors from any unauthorized access. In a today's world it has become more important to beware and prepare for any cause. That's why many consider opting for professionals translation is best as there is no lost in translation situation that can hinder the growth.
We at Tridindia
Professional Patent Translation For Business Growth
High-quality patent translation focuses on bridging the communication gap by assisting companies reach a multivariate global audience by communicating in a language their clients are comfortable in and relate to. Whether it is a traditional brick and mortar business or an evolving online venture, translations coupled with the growing online population provides a lucrative market that was not possible 20-30 years back. That is the reason why people have understand benefits of professional translator and know what is quality translation and its significance in this era of globalization.
Types Of Patent Translation We Offer
Translation process is not easy but expert translators are able to handle translation challenges with much ease. We provide accurate translation of all your patent related documents that helps organizations to prevent several unfortunate situations. There are some common types of translations our dedicated team of patent translating experts offer:
Provisional Patents
Plant Patents
Reissue Patents
Partial Patents
Design Patents
Regular Utility Patents
Full Patents
Draft Patents
And Many More…
Since 2002, we have been constantly working with many leading patent departments and agencies around the world to provide high-quality translations. So, you can confidently trust on us.
Benefits of Outsourcing Patent Translation Services to Us
Poorly translated documents or any mistakes can weaken the protective power of a patent and can result in a heavy loss. There is need to understand importance of globalization and translation to ensure your patent is translated according to the required market language. Our prominent translators not only possess excellent linguistic skills, but they are technology professionals as well who better understand the significance of technical accuracy. We provide clear translations after checking the output for its acceptance at the patent offices globally. Some benefits you can access by working with us are as follows –
Data Privacy
We value the privacy and confidentiality of your information. Therefore, we ensure none of your details are shared with the third party.
Culturally Relevant
Our translators have sound knowledge of the targeted languages and technical terminologies. They ensure there is no cultural issues.
Quality Control Systems
Backed by a team of native speakers with educational background and expertise in the specific field, we ensure quality from the initial request to the final delivery.
Faster TAT
We understand that the need for translation for patent generally arise within strict deadlines. So, we are available to help you with timely delivery of translation at last minutes also.
Years Of Experience
We are working in this industry for more than 18 years and it has given us enough understanding through which we can provide prominent translation.
Patent Experts
We have some really talented patent experts who have enough knowledge and skills to translate your patents appropriately as well as accurately without leaving any error.
Our translators are selected for their years of experience, fluency, and knowledge of the targeted languages, and subject matter expertise. The best and unique point is that we perform the entire translation manually without using any software to ensure greater consistency and improved accuracy. Our experts are skilled and ensure no wrong translation for your patents. That means, you don't require to worry about anything as we'll take care of everything.
Get in touch
Don't hesitate to contact us for inquiries!
Hiring us will assure that your document will get translated by professionals which will be according to your aimed market.
Easy Project Consultation
Your Trusted
Patent
Translation
Agency Online
There is a major significance when it comes to patent translation for everyone. Completely operating in English can hold back companies as well as businesses. Look for the particular types of translation I need to grow solutions in the better way. When you know the type and importance of translation for everyone, you can see the necessity of investing in trusted Patent translation agency.
Types of Patent related documents
Patent applications
Patent appeal documents
Articles of manufacture
Business method documents
Patent claims
Cross-licensing agreements
Defensive patent aggregation material
Defensive publication information
Defensive termination notifications
Patent disclaimers
Field-of-use
Field-of-use limitation documentation
Licensing
Patent infringement
Technical disclosure bulletins
Inventors' notebooks
Invention documents
Methods documentation
Originating applications
Patent drawings
Patent information news and much more
We can work on any patent document and can provide accurate translation that will help you massively. With professional translation of patent, you can target any market.
Our Experts
Patent
Translators
Professional Patent Translation Experts
For good translation you need great language skills, of both target and source languages. That is a basic need to begin translating texts. The method may look quite easy at first when you look at the source text. Then, sometime later, you will realize that your language knowledge is not enough. That's where the role of professional translators comes in play. At Tridindia, we provide Patent Translation of top notch quality, justifying information about design and patent type; helping you in all your legal matter. Our translation work is widely accepted across entire domain; justifying the rights of patent holder.
Types of Languages We Offer Patent Translation In
As we have a network of more than 2000 translators around the globe, we specialize in translating any types of documents or other content into and from any language. Following are some of the examples of languages for which we provide translations –
Arabic Patent
Spanish Patent
Russian Patent
Italian Patent
Hindi Patent
Marathi Patent
Japanese Patent
German Patent
Chinese Patent and more
Don't restrict our services and solutions to only these languages because we have worked and constantly providing translations in more diverse language pairs. Just tell us which languages you need to target, and we'll meet your requirements with fast turnaround time and complete accuracy.
Case Studies
We are dedicated to
serve you all time
Present your business to global market by removing all the language barrier with accurate patent translation.
Why Choose Us
Choosing Tridindia for Patent Translation solutions can be the best decision.
Looking for the ways through which you can eliminate the language gaps? We are here to help. We provide translation along with avoiding all mistakes and providing a reliable description of your invention. While working with us, you can enjoy various benefits of translation for your solutions. Following are some reasons why we are a preferred choice for many large corporations today.
Higher Quality & Accuracy Level
We have a huge team of professionals who translates every document by maintaining certain standards of quality and accuracy. This assures you to get error-free translation.
Comprehensive Language Solutions
Our company provides you comprehensive language solutions which will help you to get your document translated in any language you want and also you can target any market.
Certified
Translation
All the translator at our place are certified and hence we can provide you certified translation which will definitely help you in any serious matter like legal or medical.
Native Expert
Translators
Our team holds 150+ translators who have worked with different industries and have knowledge to do the kind of translation you want us to do.
Easy Project
Consultation
Easy project consultation is something you can count on at our place. Hiring us will give you a benefit to save your time while consulting with us and invest it in some other crucial task.
Fastest Turnaround
Time
We offer you fastest turnaround time which will guarantee you that your translation assignment will be delivered within or before the deadline without any delay.
Realfact
The Unbeatable Patent Translation Master since 2002
Translation is more than just exchanging the words by converting it into another language. Translation fills language gaps between cultures. And for doing this, you need professionals who have enough experience to help you appropriately.
Steps
Take some easy steps for Patent Translation Order
If you want to translate your patents appropriately, you need to hire professionals who knows about translation deeply. To hire us, you just need to take some small steps:
Contact us first
Call us or mail us to tell us about your translation need.
Consult with Project Manager
Talk to our experienced project manager who will guide you well
Place Your Order
Choose the language or services you want for translation
Get Delivery On Time
Get delivery within or before the given time.
FAQ
Frequently Asked Questions on Patent Translation
TridIndia Providing Certified Patent Translation Services in:
Ahmedabad NCR Bangalore Chandigarh Chennai Delhi Gurgaon Hyderabad Kolkata Lucknow Mumbai Noida Pune Ghaziabad Gurugram Surat Visakhapatnam Dubai Abu Dhabi Ajman Oman Uttar Pradesh Maharashtra Karnataka Tamil Nadu Telangana West Bengal Gujarat Madhya Pradesh Haryana Kerala Bihar Rajasthan Assam Odisha Punjab Andhra Pradesh Jammu and Kashmir Uttara khand Himachal Pradesh Jharkhand Goa Puducherry Manipur Chhattisgarh Meghalaya Andaman and Nicobar Islands United States Philippines United Kingdom Germany Canada China Australia Ukraine Nigeria Malaysia France Bangladesh United Arab Emirates Turkey Pakistan Indonesia Saudi Arabia Kenya Egypt Taiwan Russia Singapore Peru Italy Netherlands Spain Thailand South Africa Palestine Ireland Japan Vietnam Mexico Hong Kong Sri Lanka Nepal Finland Maldives Brazil Czech ia Iran Poland Switzerland South Korea Belgium Myanmar (Burma) Lebanon Uzbekistan Greece Kuwait Ghana Morocco Qatar Sweden Armenia Ethiopia Israel Kazakhstan Romania Tanzania Latvia Denmark Argentina Oman Venezuela Bulgaria Belarus Algeria Moldova Portugal El Salvador Jordan New Zealand Afghanistan Austria Bahrain Costa Rica Hungary Albania Azerbaijan Iraq Slovenia Somalia Tunisia Yemen Colombia Estonia Georgia Norway Serbia Brunei Chile Cameroon Honduras Croatia Jamaica Lithuania Mauritius Sudan Kosovo Bolivia Slovakia Senegal Uganda Bahamas Congo – Kinshasa Côte d'Ivoire Cape Verde Curaçao Ecuador Iceland Luxembourg Montenegro Macedonia (FYROM) Mongolia Malawi Panama Rwanda Syria Turkmenistan Zambia Angola Bosnia & Herzegovina Barbados Burkina Faso Bermuda Bhutan Central African Republic Congo – Brazzaville Cyprus Gabon Guernsey Gambia Guatemala Guam Haiti North Korea Liberia Lesotho Libya Malta Mozambique Sierra Leone Tajikistan Trinidad & Tobago Uruguay Samoa Zimbabwe UAE
Testimonial
With years of experience, we know what your industry needs for growth.
Through our industry knowledge and experience, we execute translation that will definitely profit your business.
"The best thing that I liked about TridIndia is their professionalism & promptness in delivering bulk projects within shorter time frame. Kudos to the team..!!"
"The best thing that I liked about TridIndia is their professionalism & promptness in delivering bulk projects within shorter time frame. Kudos to the team..!!"
"When you are in the technical industry, you know how difficult it is to communicate with your multilingual customers. But, TridIndia made this simple for us."