Urgent Translation Services
Want to get your documents translated rapidly with proper technical accuracy? Urgent translation is the best option to translate your text quickly while ensuring the proper linguistic quality.
Why You Should Invest in Urgent Translation Today?
Are you applying for immigration, visa, foreign job, study abroad, or a global business deal? Is your native language differs from the language of the targeted audience or marketplace? Do you have tight deadlines to meet for translation of any document, content, files, etc? If the answer to all your questions is YES, then the urgent translation is something you are looking for. A quick translation at a suitable time can imply the difference between success or failure. Urgent translation, also known as a rush job, is considered as a translation that needs same-day completion, or if over 1,000 words have to be translated per business day. Speed is pivotal and here there is need to look how much should you spend on translation when you need it on urgent basis. But you don't have to worry with us as we provide best solutions without compromising with the quality. With a short and compact description of the translation type and the purpose of the text, we can develop the right balance between quality and speed.
We have got you covered the satisfactory solutions of all these issues. Starting a new career in the global market, expanding business internationally, studying in another country, or immigrating to other nation, all require multiple documentation, generally in many languages. Hence, precise and error-free translation is essential within very strict time-frames where there is no negative translation. Our team of translators has the capacity to work on high volume translation projects in multiple languages at a specified deadline.
Affordable Urgent Translation to Get Quickly Translated Content
The digital transformation has basically increased customer expectations when it comes to project delivery time. The translation is not left untouched. The majority of companies require their business documents translated urgently and quickly in order to fulfill the demands of international customers and stand out from the competition. In this, our experts make sure to avoid worst translation mistakes that often happens. Our experts are trained and know how to serve client's requirements while providing accurate solutions.
We assist organizations of all sizes to tap their international potential, every single day as we understand globalization and translation its relation. We take into account all your requirements and will happily ask you regarding your translation needs. Tridindia brings super fast and accurate translation services for its clients to translate documents belonging to industries such as finance, life sciences (medical), manufacturing, legal, and technology.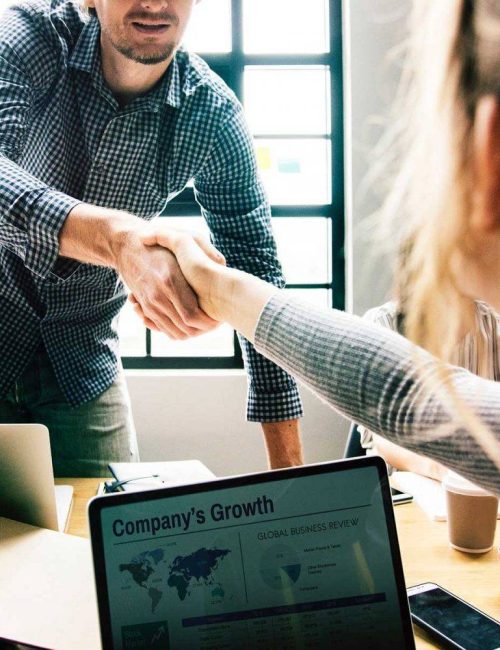 Need of Urgent Translation Services For Your Business Today
Such moments come many times when one needs to translate content from one language to another very urgently along with assuring high quality and preciseness. In many cases, it requires translating papers within 24 hours. Companies often plan ahead to run and expand their business efficiently, but events overtake them. Sometimes, there is need to think what does translation mean and our experts know it your requirement better and this results in getting best solutions that help to translate documents urgently.
Penetrate New Market
Market penetration is the first step of global business growth. But entering a foreign market requires brand franchising, partnering up with leading businesses, licensing, and more, which can be possible only if you understand their native language. High-quality translation helps in avoiding language barriers and ensuring effective localization of a website, app, software, promotional material, etc.
Reach Target Audience
To reach the potential customers, you will need to address the prospective audience who will become the actual buyer of your products or services. Of course, this can be possible only if you interact with them in their native language. This is when translation comes out as the primary need. Through translation, you can convey your message in their language.
Create Reputation
More quickly you respond to your clients and customers, more loyal and reliable people will find you in the competitive marketplace. Engaging with them in a language they can understand is a way to build a trustworthy relationship with them and create a pre-eminent image of the brand or a company in the market and increase customer loyalty.
Better ROI
As per the study reports, it was found that 4 out of 5 customers are more likely to purchase a product or service when find information in their native language. Hence, by quickly translating into their local language, you can enhance the volume of purchased products, boost revenue, and gain a better return on your investment.
No matter how small or big your translation project is or how urgently it is required, you can get access to all these benefits and more through professional human translation. We have round-the-clock solutions of translation with a 100% satisfaction guarantee and immense flexibility. The moment you see why do you need translation, getting with us allow our translators' team deliver accurate outcomes without any loss of quality. So, stay in touch with us.
Types of Urgent Translation We Offer
With detailed and updated knowledge of subject matter & terminologies of different industrial domains, languages, culture, dialects, and nuances globally, we specialize in delivering proficient translation for all needs within any specified deadlines.
Administrative Translation
Financial Translation
Juridicial Translation
Judicial Translation
Scientific Translation
Android App
Degree & Diploma Translations
Notarized Translation
Specialist Translation
Personal Translations
Official Translations
Express Translations
And more…
We are able to provide solutions for all these types of translations and more even at the last minutes. Our experts' team respond to all inquiries in a timely way and our solutions comes at obvious translation cost. Our experts promise to deliver highly satisfactory services with high level of accuracy and effectiveness.
Why Choose Us
Choosing Tridindia to Get Accurate Urgent Translation
While ensuring urgent translations at a short notice, we also assure you about the quality of our translation services. Even if we receive you requirement at a short notice, we would not compromise with the quality of our translated content and ensure there is no case of any lost in translation. Additionally, we completely understand the importance of your work, time and money. Therefore, we would not cost you an amount that does not fit your pocket.
Higher Quality & Accuracy Level
With a specialized team of translators, and proofreaders, we ensure that translated copy undergo proof-reading and editing by other translators for 100% accuracy.
Comprehensive Language Solutions
We offer high qualitative and comprehensive language solutions in more than 100 languages including both foreign and Indian languages at a fast pace.
Certified Translation
Services
We have native professional translators who ensure natural-sounding and fluent translation that remains culturally relevant no matter what the language pair is.
Native Expert Translators
We are working with industry experts who have the required experience and skills to deliver optimum quality translation with the best accuracy.
Easy Project Consultation
We conduct product consultations with our clients before beginning working on the same so that we can deliver the desired results even in urgency.
Fastest Turnaround Time
Along with quality and value for money, timely services & solutions are the vital principles of our business and working process.
Get in touch
Don't hesitate to contact us for inquiries!
We are the leading provider of urgent translation services which companies progressively rely on in today's fast-paced world.
Easy Project Consultation
Steps
Take Simple Steps for Urgent Translation Order
Our Urgent Translation Company can help you out with high quality translation output. There are uncountable benefits of professional translator and using our service lies in the fact that, we provide you an error-free translation of your documents.
Contact us first
If you have any project requirements to share, then you can call to speak to our expert.
Consult with Project Manager
If you want to discuss your project with our project manager, schedule an appointment immediately.
Place Your Order
Choose the type of translation you want urgently and place your order.
Get Delivery On Time
If you need the document urgently, we assure you of fast delivery.
Case Studies
We are dedicated to
serve you all time
we can help you with prompt and urgent translation, in case the project has
short deadlines or you have the urgency to get it translated at a very short notice.
Testimonial
With years of experience, we know what your industry needs for growth.
Through our industry knowledge and experience, we execute translation that will definitely profit your business.
"The best thing that I liked about TridIndia is their professionalism & promptness in delivering bulk projects within shorter time frame. Kudos to the team..!!"
"The best thing that I liked about TridIndia is their professionalism & promptness in delivering bulk projects within shorter time frame. Kudos to the team..!!"
"When you are in the technical industry, you know how difficult it is to communicate with your multilingual customers. But, TridIndia made this simple for us."
Realfact
The Unbeatable Urgent Translation Master Since 2002
We work on the motto of 'be on time, every time' to allow our clientele to take certified and effectively translated output with unbeatable turnaround time.
TridIndia Providing Certified Urgent Translation Services in:
Ahmedabad NCR Bangalore Chandigarh Chennai Delhi Gurgaon Hyderabad Kolkata Lucknow Mumbai Noida Pune Ghaziabad Gurugram Surat Visakhapatnam Dubai Abu Dhabi Ajman Oman Uttar Pradesh Maharashtra Karnataka Tamil Nadu Telangana West Bengal Gujarat Madhya Pradesh Haryana Kerala Bihar Rajasthan Assam Odisha Punjab Andhra Pradesh Jammu and Kashmir Uttara khand Himachal Pradesh Jharkhand Goa Puducherry Manipur Chhattisgarh Meghalaya Andaman and Nicobar Islands United States Philippines United Kingdom Germany Canada China Australia Ukraine Nigeria Malaysia France Bangladesh United Arab Emirates Turkey Pakistan Indonesia Saudi Arabia Kenya Egypt Taiwan Russia Singapore Peru Italy Netherlands Spain Thailand South Africa Palestine Ireland Japan Vietnam Mexico Hong Kong Sri Lanka Nepal Finland Maldives Brazil Czech ia Iran Poland Switzerland South Korea Belgium Myanmar (Burma) Lebanon Uzbekistan Greece Kuwait Ghana Morocco Qatar Sweden Armenia Ethiopia Israel Kazakhstan Romania Tanzania Latvia Denmark Argentina Oman Venezuela Bulgaria Belarus Algeria Moldova Portugal El Salvador Jordan New Zealand Afghanistan Austria Bahrain Costa Rica Hungary Albania Azerbaijan Iraq Slovenia Somalia Tunisia Yemen Colombia Estonia Georgia Norway Serbia Brunei Chile Cameroon Honduras Croatia Jamaica Lithuania Mauritius Sudan Kosovo Bolivia Slovakia Senegal Uganda Bahamas Congo – Kinshasa Côte d'Ivoire Cape Verde Curaçao Ecuador Iceland Luxembourg Montenegro Macedonia (FYROM) Mongolia Malawi Panama Rwanda Syria Turkmenistan Zambia Angola Bosnia & Herzegovina Barbados Burkina Faso Bermuda Bhutan Central African Republic Congo – Brazzaville Cyprus Gabon Guernsey Gambia Guatemala Guam Haiti North Korea Liberia Lesotho Libya Malta Mozambique Sierra Leone Tajikistan Trinidad & Tobago Uruguay Samoa Zimbabwe UAE