Voice Over Dubbing Services
Get your voice over content adapted for international markets through bespoke Voice Over Dubbing Services. We ensure that the dubbed version is entertaining and delivers a similar message as your actual production.
Why You Should Invest in Voice Over Dubbing Today?
We are in the multimedia world. Information can be watched, read or listened and you require urgent need of dubbing to sustain and serve larger audience. With regards to translating things such as documentaries, presentations, training videos, and CD recordings, you may require expert voice over dubbing.
With voice over dubbing, the voice over audio will be dubbed in the language that the audience knows how to speak and understand. The voiceover dubbing expert's voice is heard loudly. With voice over dubbing, there is a need to match up to the words spoken by the voice over the person in the production. In each film genre, dubbed voice overs are broadly used to move to tell stories, plotlines, and to give an intimate look into the character's mind. When you realize importance of voice dubbing, you'll see visual composition to make a strong audience connection and effect by triggering emotions and give clarity. The entire voice over dubbing process is simply adapting the spoken language to your local audience. Best application of voice over dubbing techniques will expand the content's appeal to its new target audience, thus, conveying your message more easily.
Affordable Voice Over Dubbing Services for Your Business
Developing or instilling trust is a major part of marketing. Building trust can help boost brand recognition as well as loyalty. A survey found 82% of buyers say they will keep on purchasing a brand they trust, regardless of whether another brand rapidly becomes trendy. The authority and quality of a dubbed voice narration can impact your target audience. You can expect your message to resonate with your audience with the major use of dubbing solution. So, if you want your target customers to know more about your brand and trust you for a long time, take Tridindia's best-in-class voice over dubbing solution that affordable and impactful.
Professional
Dubbing Artists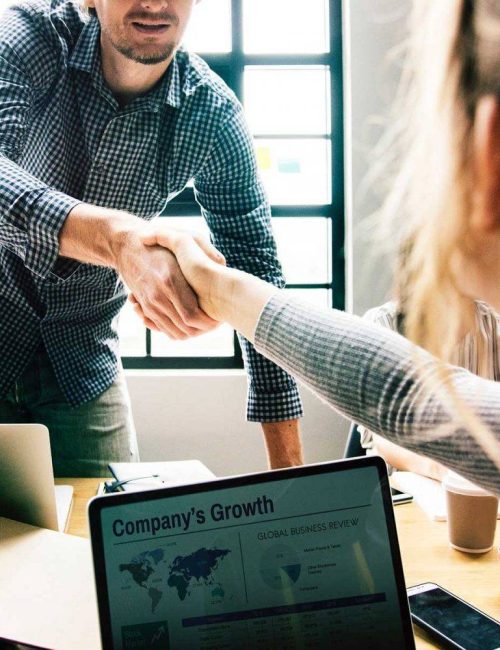 Need of Voice Over Dubbing Services for Your Business Today
Imagine a video that is well-produced with good narratives, excellent characters and creative utilization of colours. It can perfectly deliver the message it is made for. Now, imagine that even if your video has a voice-over, the video fails to attract a wider audience who speak more than one language and it is unable to deliver a message to every viewer. In this case, you need to understand why is dubbing important and how it can make your brand voice heard through your exceptional video, look at the mentioned points.
Access to Global Market
Entering the global market is not easy. You need to understand your audiences and their needs. To tell them how your brand can fulfill their need, voice over dubbing company can play a major role to convey your message concisely. Dubbing your video for your target audience wouldn't just let you make your place in their heart but also open the gates of the global market for your brand.
Boost ROI
Humans can easily empathize, to build a connection with something outside of their zone. A voice-over dubbing artist can transform everything in a video as it's a voice that passes on the message. They get the video to transcend to connect to the viewer. This develops the interest of the viewers in your video, boost your sales to a great extent and maximize ROI as well.
A Global Hit
The entire world comprises different people who belong to different cultures. No doubt, English is the most common language today, but it is also true that not everyone fluent in it. So, if the voice over of your video is done in English, make sure you dub it in the language your audiences comprehend and this makes your video gain views at the global level.
Boost Sales
The attractive the video, the higher the chances of conversion. By attractive it doesn't mean that your video should have just catchy slogans, beautiful creatives and effects, but also the audio you are using should capture the attention of the viewers as well as listeners. By using voice over dubbing, you can ensure your video reaches the target audience.
A well-crafted video finds an ideal balance between the voice as well as the video itself. A professional voice-over dubbing artist provides you with the complete video great dynamic, even if the message is easy. Tridindia is the effective local dubbing agency providing comprehensive voice over dubbing solution at cost-effective rates. Our professionals will ensure that your business achieves the greatest benefit from the video they want to release on different social media platforms. 
We at Tridindia
Professional Voice Over Dubbing for Improved Understanding
If you are running a company, you can even hire a dubbing artist to dub the voice-over video into some other language. But if you want your corporate or business video, there is need to find benefits of dubbing from professionals. Opting for professional voice over dubbing company is the best decision you would ever make to save your and money. Taking this service doesn't mean the video just get translated into the selected language, but the experienced voice over dubbing artist will take of the pronunciation of the world should be done correctly that make the video comprehendible for your target audience.
Types of Languages in Voice Over Dubbing We Offer
To make anyone understand what are you saying is important and this can be possible when he/she knows the words and their meaning. At Tridindia, we speak the client's language and understand exactly importance of dubbing solutions for your business. And we are not just capable of translating words, but also messages that seem culturally relevant. Voice over dubbing is done exclusively by a highly qualified artist working into their native tongue – and that's a promise. We have a complete team of native speakers who are fluent in speaking, listening and writing in the following languages-
From national to international languages: we never compromise with respect to language skills. From our most commonly spoken languages to the rare ones, we always prefer to work with professionals. At Tridindia, our right dubbing help to deliver excellent quality, even on highly complex texts. If you want professionalism in your work, then do count on us to fulfill your requirements.
Benefits of Outsourcing Voice Over Dubbing Services to Us
To make your video accessible to your target audience and most viewed worldwide, you need to produce it in a manner that the language used should be familiar to your audience. You cannot do it alone because it requires proficiency and essential skills to dub the video in the language of your choice. When you outsource language dubbing solutions to Tridindia, this is the ideal way to give your business video a touch of perfection. We have language experts for every type of language. They are capable of handling every alphabet or script.
Years Of Experience
Tridindia earned great recognition in the market while working for many years for diverse verticals with full dedication.
Faster TAT
We believe in working with a faster turnaround time to ensure that the work is delivered to the clients before the deadline without affecting the quality.
Quality Control Systems
To ensure that the quality of your script is right, we conduct a quality check process to identify whether there are any issues that require editing.
Data Privacy
The entire adapted script of your business video will be kept under complete privacy to prevent it from getting misplaced.
Culturally Relevant
If you know who is your audience, you should make your business culturally relevant to boost the level of understanding for the viewers to help them engage and understand your message.
Native Voice Over Dubbing Experts
We have highly professional voice over dubbing experts who can transform your ordinary video into a valuable piece and help you reach your target audience.
Therefore, having getting voice over dubbing solutions from a professional company can help your business become renowned in global countries. That is what every business needs to approach global markets and serve people sitting in different parts of the world. If you want to take your business to the next level, there is need to get with experts who know what do you mean by dubbing and provide best solutions. They have the better way than making your video attention-grabbing and accessible by availing voice over dubbing service provided by Tridindia.
Get in touch
Don't hesitate to contact with us for inquiries!
Tridindia is providing impeccable voice over dubbing solution that can give your audience an amazing listening and viewing experience in their native language. Hire us now and get affordable services.
Easy Project Consultation
Your Trusted
Voice Over Dubbing
Agency Online
Active in the voice over dubbing, Tridindia became ever more well-respected with projects. Our voice over dubbed productions have been heard across the world on a regular basis and our talent has developed to be among the most comprehensive in the business. The best part is, we cover almost all the languages that are highly in-demand among the viewers with the help of our talented native speakers and offer better solutions than any cheap dubbing solutions. Here are some of the elements that you will definitely find in our work-
Accuracy
Good Pronunciation
Conciseness
Creativeness
When it comes to meeting the understanding level, our voice over dubbing experts at Tridindia ensure that they use easy words that can help the person watching the video understand the visual. They create a new script in the selected language remembering who is the target audience and keeping in mind the pitch, punctuation, tone etc.
Our Native
Voice Over Dubbing
Experts
Highly Proficient Voice Over Dubbing Experts
Being a premium voice over dubbing agency, Tridindia help connects businesses to their target audience. Voice over dubbing company makes it possible to convert your dialogues as well as narrations into the language of your choice with the help of a highly proficient voice over dubbing expert who works in more than 100 languages. They take up the project as a challenge, analyse the difficulty level and make a plan to execute so that you get the perfectly dubbed voice over a video.
Highly Accurate Voice Over Dubbing
Tridindia is well-known for bestowing resourceful, faster, accurate and professional voice over dubbing company. It provides voice over services for corporate videos, online training courses, films, movies, advertisements, and documentaries. Whether you want to acquire voice over video dubbed in English or any other language, our experts will always try to meet the highest level of accuracy. Our professional voice over dubbing artists will complete the recording in a fast turn-around time without keeping side all your requirements.
Case Studies
We are dedicated to
serve you all time
Break the language barrier and build trust in the heart of your potential consumers
by considering easy and convenient voice over dubbing company.
Why Choose Us
Choose Tridindia and Boost Your Business Expansion
When it comes to voice over dubbing solution we leave no stone unturned in delivering high-quality work comprising the comprehensible recoding that easy to understood and clear. If you are thinking there are many such agencies but why to choose Tridindia, here are the answers-
Higher Quality & Accuracy Level
Our experts try to deliver the work by ensuring that it meets the quality and accuracy level. We conduct a quick quality check process to make this possible.
Comprehensive Language Solutions
We provide voice over dubbing in both national as well as international languages. The project is handled by one of our native speakers who translate the existing audio track into the new one efficiently.
Certified Voice Over Dubbing Services
We offer certified voice over dubbing solution based on the demand of the clients. Our experts' endeavours to make the audio error-free.
Native Voice Over Dubbing Experts
Our troupe of native voice over dubbing experts are specialized in translating the original audio track into the chosen language while preserving its original meaning.
Easy Project
Consultation
Our easy project consultation is all about clearing all doubts related to the project, understand the requirements of the clients, and know their ideas so that we implement them perfectly.
Fastest Turnaround
Time
We hate delaying work, so we follow a systematic approach to complete and deliver the project with the fastest turnaround time.
Realfact
The Unbeatable Voice Over Dubbing Master since 2002
Businesses face many challenges and one of them is the language barrier. This is the inability to convey your message clearly and accurately to your target audiences. Voice over dubbing can be a great way to promote your company by telling your brand story in the audiences native language to engage them.
Voice Over Dubbing Experts
Steps
Take Easy Steps to Order Voice Over Dubbing Services
Having vast experience, we proffer reliable voice over dubbing company at pocket-friendly prices with excellent efficiency. Follow these steps to avail of our service.
Contact us first
Call us or drop a line if you want to connect with us. Our expert will give you a response shortly.
Consult with Project Manager
Consult with our dedicated project manager and discuss the project you want to assign us. 
Place Your Order
Pick the language you want and fix your voice over dubbing solution.
Get Delivery On Time
We are a team of dedicated workers, so you can expect timely delivery of your project.
FAQ
Frequently Asked Questions on Voice Over Dubbing
TridIndia Providing Certified Video Dubbing Services in:
Ahmedabad NCR Bangalore Chandigarh Chennai Delhi Gurgaon Hyderabad Kolkata Lucknow Mumbai Noida Pune Ghaziabad Gurugram Surat Visakhapatnam Dubai Abu Dhabi Ajman Oman Uttar Pradesh Maharashtra Karnataka Tamil Nadu Telangana West Bengal Gujarat Madhya Pradesh Haryana Kerala Bihar Rajasthan Assam Odisha Punjab Andhra Pradesh Jammu and Kashmir Uttara khand Himachal Pradesh Jharkhand Goa Puducherry Manipur Chhattisgarh Meghalaya Andaman and Nicobar Islands United States Philippines United Kingdom Germany Canada China Australia Ukraine Nigeria Malaysia France Bangladesh United Arab Emirates Turkey Pakistan Indonesia Saudi Arabia Kenya Egypt Taiwan Russia Singapore Peru Italy Netherlands Spain Thailand South Africa Palestine Ireland Japan Vietnam Mexico Hong Kong Sri Lanka Nepal Finland Maldives Brazil Czech ia Iran Poland Switzerland South Korea Belgium Myanmar (Burma) Lebanon Uzbekistan Greece Kuwait Ghana Morocco Qatar Sweden Armenia Ethiopia Israel Kazakhstan Romania Tanzania Latvia Denmark Argentina Oman Venezuela Bulgaria Belarus Algeria Moldova Portugal El Salvador Jordan New Zealand Afghanistan Austria Bahrain Costa Rica Hungary Albania Azerbaijan Iraq Slovenia Somalia Tunisia Yemen Colombia Estonia Georgia Norway Serbia Brunei Chile Cameroon Honduras Croatia Jamaica Lithuania Mauritius Sudan Kosovo Bolivia Slovakia Senegal Uganda Bahamas Congo – Kinshasa Côte d'Ivoire Cape Verde Curaçao Ecuador Iceland Luxembourg Montenegro Macedonia (FYROM) Mongolia Malawi Panama Rwanda Syria Turkmenistan Zambia Angola Bosnia & Herzegovina Barbados Burkina Faso Bermuda Bhutan Central African Republic Congo – Brazzaville Cyprus Gabon Guernsey Gambia Guatemala Guam Haiti North Korea Liberia Lesotho Libya Malta Mozambique Sierra Leone Tajikistan Trinidad & Tobago Uruguay Samoa Zimbabwe UAE
Testimonial
With years of experience, we know what your industry needs for growth.
Through our industry knowledge and experience, we execute translation that will definitely profit your business.
"The best thing that I liked about TridIndia is their professionalism & promptness in delivering bulk projects within shorter time frame. Kudos to the team..!!"
"The best thing that I liked about TridIndia is their professionalism & promptness in delivering bulk projects within shorter time frame. Kudos to the team..!!"
"When you are in the technical industry, you know how difficult it is to communicate with your multilingual customers. But, TridIndia made this simple for us."