Education Translation Services
Help students with diverse cultural backgrounds gain education accurately in their respective native languages through education translation services. This aids educational institutions in delivering well-written communication to promote academic progress.
Why You Should Invest in Education Translation Today?
About 60% of the population speaks their native language other than English at home. Several parents who are raising kids report that they don't feel right that they cannot assist them academically. Non-English-speaking parents in India, for instance, feel a big barrier in being part of their kid's education and, therefore, future. Besides, One of the quickly emerging segments of the education industry is online learning. From sites that assist parents who are home-schooling their kids to K-12 alternative schools to online universities, the e-Learning industry is rapidly growing every year. The institutions that want to make their lessons/training sessions available in written form in more than one language need education translation for effective communication.
Are you looking for higher education opportunities abroad? Or you're looking forward to gaining the attention of more students from foreign nations? You have used many online translating tools and other methods still not able to take out the vital information from it due to language gaps? There is only one solution to all these requirements – translation. Fastest professional education translation services by 4000+ certified education translators who offer accurate education translation in 121+ languages. Universities making efforts to reach prospective international students, with the help of our manual translation solutions, can easily accomplish their goals by translating their academic brochures, website, admission forms, and other documentation into the language of targeted regions.
Affordable Education Translation Services for Your Business
While working with parents, students and guardians with non-English proficiency, education translation is an important aspect of providing a great opportunity for students to further progress academically. Whether an education institution is private or public, you want an education translation partner like us who knows the particular translation requirements of education, and who can fulfil the demands of the institution. Tridindia has a talented team of expert native linguists as well as subject matter experts who specialize in translation for ample academic disciplines as well as fields. We have the strong experience, exceptional processes, and advanced translation strategies to ensure the top level of linguistic quality as well as localization efficiency.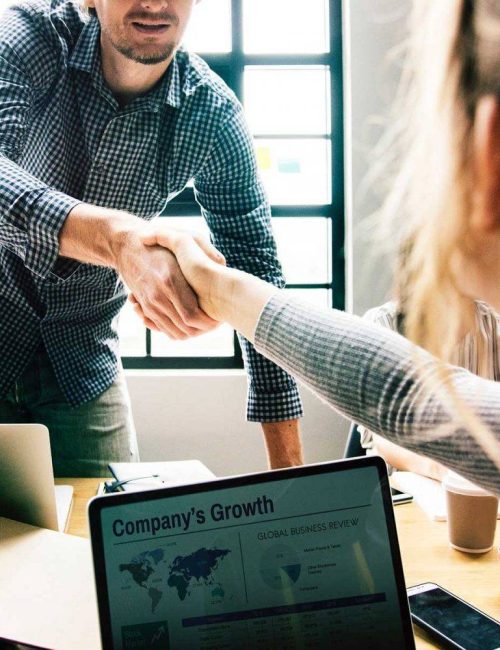 Need of Education Translation Services For Your Business Today
Most schools and colleges organize debates, conferences, etc. which help students from all over the world to connect with each other. In such activities, proper academic translation plays a major role. Whether it is about understanding the education curriculum of the foreign country or adapting the teaching methodology, etc.; you may definitely need a translation in multiple languages.
Penetrate New Market
Education is the sector where gaining people's trust is highly important before entering any market. Through translation, you can satisfy the audience's needs in their native language, and make them trust you.
Reach Targeted Audience
Translation helps to effectively connect with people from other regions. Hence, if you want to attract global students, then let registration brochures, parent letters, and other required content be translated by professional experts.
Create Reputation
For educational institutions or organizations, it is significantly important to create a recognized image in the targeted areas. Translation helps to gain appreciation from intended people for making efforts in adapting their native language.
Better ROI
Translation is a cost-effective and time-saving process. Through translation, you can convey your intended message without paying a great amount to multiple parties, which eventually boosts your ROI.
Translation helps to bridge the gap between parents, students, and school staff for the achievement of educational objectives. Apart from this, the progressive importance of translation service has been identified in many more aspects of the education field. So, don't overlook its importance.
Types of Education translation We Offer
Backed by native and professional translators, we perform
various types of translation
 to ensure our clients get the accurately translated content that meets their requirements. Some of them are mentioned below –
Education Website Translation
Education Content Translation
Education Website Localization
Education Content Localization
Education Audio Translation
Education Video Translation
Education Contract Translation
Education Book Translation
Education Manual Translation
Education Literary Translation
Education PowerPoint Translation
Education Diploma Translation
Education Patent Translation
Education Paper Translation
Academic Research Translations
School Newsletter Translations
Pharmaceutical Sciences Translations
Arts Translations
Law Translations
Systems Science Translations
Computer Translations
Earth Sciences Translations
Psychology Translations
Optical Astronomy Translations
Astrophysics Translations
Social Sciences Translations
Pediatrics Translations
Accounting Translations
Humanities Translations
Computational Chemistry Translations
Neuroscience Translations
Mathematics Translations
Econometrics Translations
And so on…
Apart from being the most
trustworthy language service providers
, we are also known for our dexterous team that focuses on some major areas (like a quality check, faster turnaround and streamlined work process), which helps us deliver error-free translations.
We at Tridindia
Professional Education Translation to Make Your Message Understandable
The key goal of translation in the emerging education system is to make sure that both students and teachers are knowing each other on different levels. That means translating beyond just words – students have to be able to know the concepts that the teachers are generally sharing with them too. When it comes to considering the professional's help, we are the right resource which can deliver your quality translation in the language of your choice. Tridindia professionals can do accurate paper translation, translate worksheets, and so on.
Type of Languages We Offer for Education Translation
For the past 15 years, we are constantly working for a number of education-related organizations to allow them to enjoy effective cross-border communication. We offer
precise document translation
 for various languages including the following –
Tamil Education Translation
Gujarati Education Translation
Telugu Education Translation
Kannada Education Translation
Punjabi Education Translation
Marathi Education Translation
Malayalam Education Translation
Bengali Education Translation
Urdu Education Translation
Oriya Education Translation
Haryanavi Education Translation
Bhojpuri Education Translation
Sanskrit Education Translation
Hindi Education Translation
English Education Translation
Japanese Education Translation
German Education Translation
Russian Education Translation
Spanish Education Translation
French Education Translation
Arabic Education Translation
Chinese Education Translation
Dutch Education Translation
Turkish Education Translation
And Many More…
We are one of the
well-recognized top translation companies
. We are successfully translating a variety of content for educational institutions, teachers, students, research organizations, academic journals, and more clients in diverse language pairs.
Benefits of Outsourcing Education Translation Services To Us
When it comes to expertly translate a book be it educational comics or moral story books, outsourcing education translation to us will make you enjoy multiple benefits. Here they are:
Native Translator
We have a team of native translators who have good knowledge of nuances, grammar, dialects, etc. many languages.
Faster TAT
Once the project is assigned to our translator, he/she will complete the work on your project with faster TAT.
Years Of Experience
We have many years of industry experience in delivering excellent translation to education institutions.
Culturally Relevant
We make sure that the translation done by our translator must be culturally relevant and convey the right message.
Data Privacy
We ensure end-to-end confidentiality of your essential papers provided by you to save them from others' access.
Quality Control Systems
Our team of quality analysts and proofreaders work together to deliver error-free and quality-rich translation.
We take some time to know your language needs and discuss with you how to achieve your business goals. When you hire us, you will know the best practices we follow for education-related high-value book translation.
Get in touch
Don't hesitate to contact with us for inquiries!
With vast experience in this industry, we know education translation-related requirements and priorities. So, just trust us and outsource education translation to us.
Easy Project Consultation
Case Studies
We are dedicated to
serve you all time
We have a team of proficient translators and proofreaders who have a major contribution in establishing making us the one-stop translation service provider.
Why Choose Us
Partner with Tridindia and Acquire Outstanding Education Translation
Do you need to promote your educational publication in foreign markets? You need credible globalization and translation. We overcome language barriers and help promote your publication through our quality translating solutions.
Higher Quality & Accuracy Level
We focus on delivering error-free and accurate translations. Thus, we let translated output undergoes a stringent quality check by experienced supervisors.
Comprehensive Language Solutions
We offer comprehensive language solutions with the assistance of our professional linguists to ensure quality written communication in different languages.
Certified
Captioning
Our certified translation ensures clarity in the translation of the educational content that seems culturally relevant and easy-to-understand meets the client's expectations.
Native Expert Translators
We have on board with us, a qualified team of experts, who are not just linguistically sound, but also hold expertise in delivering a culturally sound translated document.
Easy Project
Consultation
Project consultation enables our project manager and clients to have discussions on the project they want to assign us and how we can help them reach wider students.
Fastest Turnaround
Time
Our company has been recognized for providing the fastest professional translation solutions even within 24-36 business hours to avoid delays in your business.
Realfact
The Unbeatable Video Captioning Master since 2002
Translated files are thoroughly proofread and undergo stringent checks on different parameters. Our language specialists help you get quality results within a short time.
Steps
Take Simple Steps for Education Translation Order
Contact us first
We are the right partner to fulfil your translation needs. Contact us as soon as possible.
Consult with Project Manager
Book an appointment to meet our project manager and get an insight into our services.
Place Your Order
Send us the educational material for translation and place an order.
Get Delivery On Time
We will send you the accurately translated content within the deadline.
FAQ
Frequently Asked Questions on Video Captioning
Testimonial
With years of experience, we know what your industry needs for growth.
Through our industry knowledge and experience, we execute translation that will definitely profit your business.
"The best thing that I liked about TridIndia is their professionalism & promptness in delivering bulk projects within shorter time frame. Kudos to the team..!!"
"The best thing that I liked about TridIndia is their professionalism & promptness in delivering bulk projects within shorter time frame. Kudos to the team..!!"
"When you are in the technical industry, you know how difficult it is to communicate with your multilingual customers. But, TridIndia made this simple for us."
TridIndia Providing Certified Education Translation Services in:
Ahmedabad NCR Bangalore Chandigarh Chennai Delhi Gurgaon Hyderabad Kolkata Lucknow Mumbai Noida Pune Ghaziabad Gurugram Surat Visakhapatnam Dubai Abu Dhabi Ajman Oman Uttar Pradesh Maharashtra Karnataka Tamil Nadu Telangana West Bengal Gujarat Madhya Pradesh Haryana Kerala Bihar Rajasthan Assam Odisha Punjab Andhra Pradesh Jammu and Kashmir Uttara khand Himachal Pradesh Jharkhand Goa Puducherry Manipur Chhattisgarh Meghalaya Andaman and Nicobar Islands United States Philippines United Kingdom Germany Canada China Australia Ukraine Nigeria Malaysia France Bangladesh United Arab Emirates Turkey Pakistan Indonesia Saudi Arabia Kenya Egypt Taiwan Russia Singapore Peru Italy Netherlands Spain Thailand South Africa Palestine Ireland Japan Vietnam Mexico Hong Kong Sri Lanka Nepal Finland Maldives Brazil Czech ia Iran Poland Switzerland South Korea Belgium Myanmar (Burma) Lebanon Uzbekistan Greece Kuwait Ghana Morocco Qatar Sweden Armenia Ethiopia Israel Kazakhstan Romania Tanzania Latvia Denmark Argentina Oman Venezuela Bulgaria Belarus Algeria Moldova Portugal El Salvador Jordan New Zealand Afghanistan Austria Bahrain Costa Rica Hungary Albania Azerbaijan Iraq Slovenia Somalia Tunisia Yemen Colombia Estonia Georgia Norway Serbia Brunei Chile Cameroon Honduras Croatia Jamaica Lithuania Mauritius Sudan Kosovo Bolivia Slovakia Senegal Uganda Bahamas Congo – Kinshasa Côte d'Ivoire Cape Verde Curaçao Ecuador Iceland Luxembourg Montenegro Macedonia (FYROM) Mongolia Malawi Panama Rwanda Syria Turkmenistan Zambia Angola Bosnia & Herzegovina Barbados Burkina Faso Bermuda Bhutan Central African Republic Congo – Brazzaville Cyprus Gabon Guernsey Gambia Guatemala Guam Haiti North Korea Liberia Lesotho Libya Malta Mozambique Sierra Leone Tajikistan Trinidad & Tobago Uruguay Samoa Zimbabwe UAE