Government Translation Services
Are you thinking of how to communicate clearly and reliably with foreign government or handle government tasks of some other country? If yes then government translation is vital. In order to effectively communicate in writing multicultural consumers, you need government translation to offer your customers with important written information and increase your demand.
Why You Should Invest in Government Translation Today?
With around 6500 languages spoken in 195 countries all across the world, each presents a population with their own customers, political and laws wants. This, along with the fact that there are 350+ languages spoken each day around the world means it is never been more essential to be able to conduct government translations from the community safety announcements you might have been seeing from officials as well as governors around the world during the COVID-19 pandemic to essential and most sensitive diplomatic translations to the biggest standard possible. The work of government translators is important and the major question why is translation important is to make sure smooth international relations and translation provides clear communication between governments and to all citizens affected by the result of decisions.
Fastest professional government translation services by 4000+ certified government translators who offer accurate government translation in 250+ languages within 24 hours turnaround time. Do you need translating multilingual data analytical report for intelligence or defense purpose? Do you require to interact with a multilingual audience for any government or official requirements? Searching for the ways through which you can meet your objective without having to prepare the documents, reports, or other content in a targeted language? We have a perfect solution for this. Our professional translators are capable of providing reliable services of quality translation for the state, city, and local government, national government bodies, and other government agencies in all industries and ensure there is no negative translation. Our expertise in government guidelines, requirements, norms, and security has made us the choice of many government agencies. So, you can rely on us with trust.
Affordable Government Translation Services for Your Business
In the global economy of nowadays, immigration is phenomenon that most of the countries may get advantage from. Facilitating the need for efficient communication between the government as well as the multi-cultural people. Officials require to hire a company that provides Government language translation to translate press releases, official documents, media content, as well as other texts on their site. Whether it is for education, social solutions, transport, jobs or any other fields, the state have to communicate with all its communities in an effective and clear way. While working with experts, there is no need to think how much should you spend on translation as our solutions are affordable. This manner, language gaps are overcome, and people can work with each other conveniently to create a positive impact for their country of residence.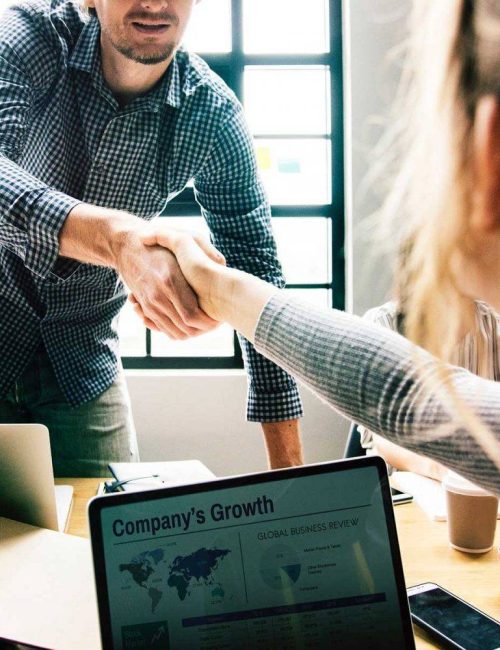 Need of Government Translation Services For Your Business Today
With increasing globalization and digital communications, the need to communicate with other global businesses, governments and organizations, is also increasing. People around the world expect the government, or the government organizations to provide clear and precise info (about any social cause, industries, jobs, social message etc.) in their own languages. Hence, the noticeable facts of having translation firm is to translate all sorts of official communication material, websites, software and other related documents in multiple languages.
A Global Hit
In many countries like India, there are several large populations that a government requires to interact with them in their native language. Translation helps government bodies to communicate with constituency and other vital entities in local lingo across the globe without involving in any economic, political, social, or other issues.
Boost ROI
In government business meetings and deals, accuracy is of higher importance. Any mistake can result in the closing of the deals. Therefore, it is necessary to get translation when discussing things with foreign parties or communities speaking a language different from yours. Translation helps in preventing loss and getting increased profitability.
Boost Sales
When government bodies interact with constituencies, citizens or other people speaking other languages, there is no room for mistakes, inaccuracy, or miscommunication. This is because it can result in many problems that are almost impossible to resolve and also affects reputation. Thus, translation is helpful for doing communication without any confusion or misinterpretation.
Access to Global Market
As digital communication is rising rapidly, the government face difficulty on the two major fronts – nationally and internationally. To expand the presence in the global marketplace, it is required to adopt the local language, culture, and dialects. This is where translation plays a vital role. Hence, choose translators specialize in government communication before you penetrate a new market.
We understand that in government interactions, exactness and quality matters a lot. Language includes many subtle hints and advice during terms of negotiation. Our translators specialize and engage along translation facts and thus provide error-free translated files on the basis of the client's needs. We use industry-specific terminology for improved efficiency and lower cost. So, share your translated requirements with us.
We at Tridindia
Professional Government Translation For Business Growth
People depend on the government for daily solutions such as railways, banking, healthcare, public sector, agriculture, jobs and government policies for their benefit. Therefore, the government is working on creating a great interface that assists the citizens to get convenient access to these solutions. But when it aims all the citizens, the detail on the site requires to be presented in the local languages. This will assist the government to increase awareness among the most of the population. This aim can be accomplished by translation and only when you are clear with what does translation mean and how you want the solutions to be. Relying on the kind of government agency, there evolves a need to refer to global documents related to the agency. It assists the officials of government agencies to achieve a clear picture of incidents occurring across the world. Government translation assists in translating these foreign language documents into the target audience language to make them understandable./p>
Types Of Government Translation We Offer
Government papers or content include complex terminology that is quite complex to understand by a common person. When government has to deal at wide level, there is need to understand globalization and translation to function well. Hence, in this translating them seems highly challenging. Our passionate translators specialize in providing various types of translating solutions to the government sector as given below –
Government Website Translation
Government Content Translation
Government Document Translation
Government Certificate Translation
Government Website Localization
Government Content Localization
Government Content Writing
Government Audio Translation
Government Video Translation
Government Contract Translation
Government Technical Translation
Government Legal Translation
Government Literary Translation
Government Book Translation
Government Manual Translation
Government Patent Translation
Government Paper Translation
And Many More…
Whatever the subject matter, language, volume, accuracy, and urgency you need for your translation project, we are here to meet all your needs with the complete satisfaction.
Benefits of Outsourcing Government Translation Services to Us
Our team is composed of adroit translators who are well versed with different languages and are also closely acquainted with what it takes to deliver quality translation in the government sector. We have been working on different projects for various public or semi-public bodies and government authorities. There are incredible benefits of professional translator as they are proofreading experts and quality supervisors that contribute their part in delivering avant-garde translation output to the client.
Years Of Experience
With 18+ years of experience in the industry, we know how to work with sensitive and important documents when it comes to translation. With us, you will assured to get proper translation.
Culturally Relevant
With a dedicated team of native translators, we are confident to assure correct use of grammar, syntax, words, regional dialects, and nuances to make the file culturally relevant.
Quality Control Systems
Our mission is to uphold the highest quality of standards. That's a reason we follow a comprehensive quality process to ensure the top precision level of translated files.
Faster TAT
Our professional translators' team responds to a client's need with the time and is capable of providing precisely translated results with quick turnaround time.
Data Privacy
With industry's strictest confidentiality standards and encryption technologies, we have the capability to translate documents along with keeping all information secure.
Native Translator
Our team of translators who perform Government translation are well-trained and experienced enough to provide you accuracy without any errors.
If you are planning for a big jump in your business, it is time to take the first step towards success; and that is definitely the translation. The translation task at TridIndia is handled by veteran experts and thus there is no case of any lost in translation as we assure you the highest degree of accuracy and authenticity in the translated output.
Get in touch
Don't hesitate to contact us for inquiries!
Get one step ahead of your competitors by hiring effective translation for government documents, hire us now to work with our team at an affordable price.
Easy Project Consultation
Your Trusted
Government
Translation
Agency Online
For whatever purpose you need to translate, we can provide you with high-quality, timely, and precise translation for a variety of government documents. So, when you look for the reliable translation services near me, choosing us will be the right decision. Following are the examples of some of these documents
Personal Letters
Degrees & Diplomas
Business Cards
Government Contracts
Training & Educational Materials
Bills
Administrative Manuals
Immigration Documents
User Guides
Voter Guide
Election Guide
Government Forms
Bibliographies
Surveys & Questionnaires
Social & Health Documents
Journals
Social Media Accounts
Tests & Reports
Training Handbooks
Program Documentation
White Papers
Brochure & Public Information
Research Reports
Presidential Papers
Statistical Publications
For worldwide communication, it is important to get the source content or documents translated by professionally trained experts. With us, you don't have to worry about translation cost. Our translators with the scientific, legal, cultural, regional, and all expertise provide results that are acceptable by government authorities and offices.
Our Experts
Government
Translators
Importance of Government Translation Providers
Government documents have very strict compliance regulations as well as may hold particular legal or administrative terminology. Hence, it is paramount that any translated content as well as information keeps an accurate and consistent messaging around the board. Thus it is important that experienced and completely vetted professionals with working knowledge in the public solutions are here to appropriately implement multilingual language conversion. An experienced Government translation agency notice worst translation mistakes and ensue to deliver right solutions. This helps government bodies nationally, locally and internationally in different language around various subject domains to facilitate efficient public communications.
Extends Business Network
As the world becomes massively interconnected and interdependent, the capability for businesses as well as relationships to function between languages will become very essential. Language translators related professionals will become very essential, as will the requirement to know exactly what they do. A well-skilled translator can open the gates to reach millions of new customers, or assist businesses to convey right message to the target customer. Knowing when and where to use the skills of a translator can be of major use.
We are proud to offer accurate translation solutions to all the government departments with the perfect use of appropriate industry terminology, subject matter, and languages. Also, our experts handle everything and ensure you don't get wrong translation while handling government sensitive documents and security requirements. Hence, you can rest assured that you'll receive a fast translation with pride and integrity.
If you hire our services, you will get:
Quick Turnaround time
Impressive clientele globally
Transparent pricing policy
15+ years of translation experience
Work on diverse file formats
Rigorous QC by experienced quality supervisors
100% confidentiality and data privacy
Zero additional or hidden costs
With translation, you can make sure you have professional who is high-skilled in translating various documents. It is essential to have a translator who can conveniently speak and translate the target language.
Case Studies
We are dedicated to
serve you all time
Increase your reach and boost the profits of your business with skilled government
translators who will help you in translating your vital government documents.
Why Choose Us
Choosing Tridindia for Government language solutions can be the best decision.
Need a translator fast for the translation of your highly sensitive government documents? Are you worried about how to find a reliable translator while remaining time sensitive? Don't take much tensions. We can respond to your urgent translation needs immediately by providing the fastest language solutions with the highest quality of standards. Given below are some features that make you trust us.
Higher Quality & Accuracy Level
The team of our company maintains a certain standard of quality and accuracy level in each assigned project. Before we submit the complete work, our team checks it thoroughly.
Comprehensive Language Solutions
We have many years of experience and this gives us a benefit to provide you comprehensive language solutions that will help you to aim any market and audience you want.
Certified
Translation
With professionals and experienced translators in the team, you will be assured to have certified translation. Certified translation will help you in both legal and medical purposes.
Native Expert
Translators
We work only with native expert translators who have enough knowledge and expertise as they have worked with many industries. With their professional skills, you will be able to assist you.
Easy Project
Consultation
Hiring us will give you easy project consultation which will save much of your time and will help you in concentrating some other important business work which needs your attention more.
Fastest Turnaround
Time
We offer you fastest turnaround time and this will assure you to get timely delivery without any delay. With us, you will not be able to face any trouble regarding the delivery timing.
Realfact
The Unbeatable Government Translation Master since 2002
Professional language translation solutions make the client feel really confident that each word sounds as well as reads locally appropriate. Accurate content and context are top-most key to quality communication.
Steps
Take some easy steps for Government Translation Order
If you want to translate your government documents, you need to hire professionals. And to hire professional translator, you just need to take some easy steps that are mentioned below.
Contact us first
Reach us through mail or call to tell us about your requirement.
Consult with Project Manager
Discuss with our project manager who will help you throughout the process.
Place Your Order
Choose the language or services you want to hire.
Get Delivery On Time
You'll get all the assigned work within the deadline.
FAQ
Frequently Asked Questions on Government Translation
TridIndia Providing Certified Government Translation Services in:
Ahmedabad NCR Bangalore Chandigarh Chennai Delhi Gurgaon Hyderabad Kolkata Lucknow Mumbai Noida Pune Ghaziabad Gurugram Surat Visakhapatnam Dubai Abu Dhabi Ajman Oman Uttar Pradesh Maharashtra Karnataka Tamil Nadu Telangana West Bengal Gujarat Madhya Pradesh Haryana Kerala Bihar Rajasthan Assam Odisha Punjab Andhra Pradesh Jammu and Kashmir Uttara khand Himachal Pradesh Jharkhand Goa Puducherry Manipur Chhattisgarh Meghalaya Andaman and Nicobar Islands United States Philippines United Kingdom Germany Canada China Australia Ukraine Nigeria Malaysia France Bangladesh United Arab Emirates Turkey Pakistan Indonesia Saudi Arabia Kenya Egypt Taiwan Russia Singapore Peru Italy Netherlands Spain Thailand South Africa Palestine Ireland Japan Vietnam Mexico Hong Kong Sri Lanka Nepal Finland Maldives Brazil Czech ia Iran Poland Switzerland South Korea Belgium Myanmar (Burma) Lebanon Uzbekistan Greece Kuwait Ghana Morocco Qatar Sweden Armenia Ethiopia Israel Kazakhstan Romania Tanzania Latvia Denmark Argentina Oman Venezuela Bulgaria Belarus Algeria Moldova Portugal El Salvador Jordan New Zealand Afghanistan Austria Bahrain Costa Rica Hungary Albania Azerbaijan Iraq Slovenia Somalia Tunisia Yemen Colombia Estonia Georgia Norway Serbia Brunei Chile Cameroon Honduras Croatia Jamaica Lithuania Mauritius Sudan Kosovo Bolivia Slovakia Senegal Uganda Bahamas Congo – Kinshasa Côte d'Ivoire Cape Verde Curaçao Ecuador Iceland Luxembourg Montenegro Macedonia (FYROM) Mongolia Malawi Panama Rwanda Syria Turkmenistan Zambia Angola Bosnia & Herzegovina Barbados Burkina Faso Bermuda Bhutan Central African Republic Congo – Brazzaville Cyprus Gabon Guernsey Gambia Guatemala Guam Haiti North Korea Liberia Lesotho Libya Malta Mozambique Sierra Leone Tajikistan Trinidad & Tobago Uruguay Samoa Zimbabwe UAE
Testimonial
With years of experience, we know what your industry needs for growth.
Through our industry knowledge and experience, we execute translation that will definitely profit your business.
"The best thing that I liked about TridIndia is their professionalism & promptness in delivering bulk projects within shorter time frame. Kudos to the team..!!"
"The best thing that I liked about TridIndia is their professionalism & promptness in delivering bulk projects within shorter time frame. Kudos to the team..!!"
"When you are in the technical industry, you know how difficult it is to communicate with your multilingual customers. But, TridIndia made this simple for us."