Hindi Transcription Services
Finding a way to presenting your content in a Hindi language to convince your audience? Hindi is a powerful language and transcribing your content in this dialect can make it effective enough that convert local audience into your potential customer.
Why You Should Invest in Hindi Transcription Today?
The centuries-old Hindi language is now the 4th most spoken first language as well as the third most spoken language in the world, after English and Mandarin. Provided that almost 572 million individuals in India speak, write, and understand Hindi, its significance in the modern business landscape remains constant. As its popularity keeps on growing, technological innovations are being made to fulfill the needs of the escalating Hindi-speaking audience. In fact, multiple leading companies are enhancing their apps as well as website interfaces to backing the Hindi language to reach a new audience. With this, companies are encountering greater customer engagement and finding Hindi as a way to support their profitability in the nation as well as across the world
The growth in the Hindi speakers has made businesses and individuals hire Hindi transcription companies to reach out to the wider audience. Today, there are several Hindi transcription online services available in the market, which are highly in-demand by myriads of industries like entertainment, media, technology, etc.
Affordable Hindi Transcription Services for Your Business
In the digital world of today, where everyone is connected through an invisible thread of the internet, reaching out to the target audience in their native language has become quite easy. However, it does come with a lot of challenges. Any minor mistake in the language or content of your audio/video file can pose some serious concerns for your business. Hence, having a Hindi transcriber by your side is an easy way to edit the material as per your target audience, boost the value of the content and increase your productivity. So, if you want your audio or video files to be transcribed in the Hindi language avail of our super affordable services for your business.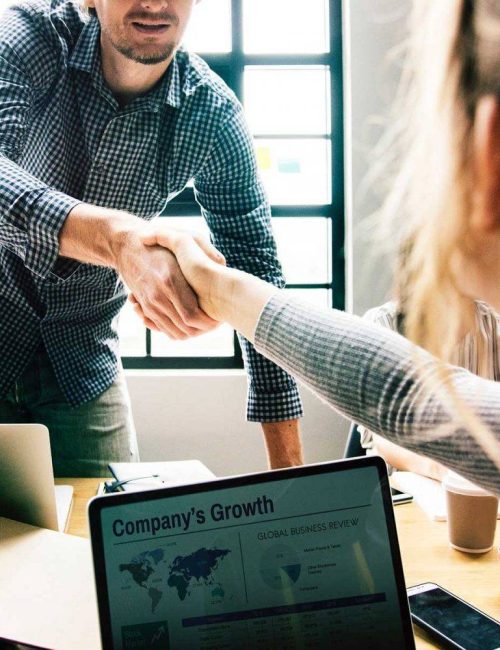 Need of Hindi Transcription Services For Your Business Today
In a world of the internet and unending data, there is a need to provide your content and connect with the audience immediately. In India, where there is a host of languages, it is necessary to transcribe in multiple languages. You should be able to spread the message that you want to convey. Do you want to expand your business and reach audiences who understand Hindi? Are you find methods to boost your reach in the Indian market, but confronting problems because of the language barrier? This is where the Hindi transcription solution come into the picture by interacting with the audiences in their local language.
A Global Hit
There are many documentaries, short films and ads that are released in Hindi and become a global hit because they wanted to convey a social message and they did it successfully. No matter what type of business you are running, if you want to introduce your products or services in the Indian market, you need to transcribe your content into a super-powerful Hindi language and witness how effectively your message resonates with the wider audience.
Better ROI
Businesses are increasingly adapting their content in the Hindi language because it is easy for people to understand anything as they are much more familiar with the Hindi words. To maximize sales and boost ROI, you should opt for Hindi transcription specialist to transcribe any content fluently in the Hindi language. The more audience connects with your content, the more time they spend knowing about it more & become your potential customers.
Boost Sales
Hindi is the widely spoken language in India and it is extremely easy to understand. So, if you are targeting the Indian audience and want to maximize the sales of your business in the upcoming time, then make sure that you promote your audio or video in the Hindi language. Transcribing would enable them to purchase your product.
Access to Global Market
Indian market is vast. To set your foot in this market, witness the unbeatable growth and stay ahead of the competition, opt for transcribing your content in the language that Indian audiences are more familiar with and that is Hindi. This is the easiest way to attract Indian viewers to learn about your products and services.
As Hindi is among the broadly spoken official languages of India, it is crucial for businesses to convince the target audience by transcribing their audio or video into the language they understand. Audiences relatively trust local brands over foreign ones, so hiring a Hindi transcription specialist can make your content powerful and capable of converting the target audience into a potential customer.
We at Tridindia
Professional Hindi Transcription to Spread Business Message
Today, every business's main motive is to spread information about its brand as far as possible so that they get a chance to interact with new audiences. If you want your business to excel in the Indian market, professional Hindi transcription is the one way to engage more audiences with your brand. Tridindia has a huge experience transcribing content in Hindi accurately and swiftly. We cater to every domain for any form of Hindi transcription solution at base prices.
Types of Hindi Transcription We Offer
Keeping your concerns, needs and requirements in mind, we offer high-quality and quick Hindi transcription solutions to help you achieve your desired goal. Further, we have a talented team of transcribers on board, who possess extraordinary skills in transcribing all kinds of audios and videos in well-formatted texts. Some of them are mentioned below –
Hindi Legal Transcription
Hindi Media Transcription
Hindi Academic Transcription
Hindi Religious Transcription
Hindi Audio Transcription
Hindi Video Transcription
Hindi Interview Transcription
Hindi Lectures Transcription
Hindi Academic Transcription
Hindi Insurance Transcription
Hindi Podcast Transcription
Hindi Voice Transcription
Hindi MP3 Transcription
Hindi Subtitle Transcription
Hindi Researches Transcription
Hindi Speech Transcription
Hindi Music Transcription
Hindi Movie Transcription
Hindi Book Transcription
And Many More…
This is a glimpse of the Hindi transcription solutions we offer to you. However, our scope of work consists of more effective solutions, as per your needs. So, if by any chance, the type of transcription you are looking for, is not mentioned here, need not worry. We have quality solutions for all of your needs.
Benefits Of Outsourcing Hindi Transcription Services To Us
We clearly understand the importance of accurately transcribed audios and videos and how they are useful for your business success. Hence, outsourcing the services to us is definitely a wise decision. Our team is capable and experienced enough to handle all of your complex transcription needs with great ease.
Data Privacy
Our carefully vetted Hindi transcriptionists signed a non-disclosure agreement to keep every material confidential.
Culturally Relevant
Our Hindi transcriptionists can generate verbatim transcripts where every word is recorded. They ensure that transcribed content are culturally relevant.
Quality Control Systems
Quality is above all. The project is passed through several quality check procedures, under which the files are rigorously checked on different parameters, such as language, style, tone, cultural preferences etc.
Faster TAT
One of the biggest benefits of outsourcing the services to us we get work done with faster TAT. We do not involve translation in the process of transcription. This saves time and work gets completed within the deadline.
Years Of Experience
Tridindia is among the most prestigious Hindi language transcription service providers. It holds vast years of experience in transcribing projects in different fields of transcription.
Native Transcribers
Language is the major focus point for us. Hence, we make sure that your projects are handled by native experts, who have strong command over the language and cultural nuances as well.
To put it simply, we are the ultimate outsourcing platform where you can easily get instant access to quick and quality transcription in any language combination you can think of. Further, our team is versed in transcribing any type of audio/video file within the fastest turnaround time. So, outsource today..!!
Get in touch
Don't hesitate to contact us for inquiries!
Whatever your Hindi transcription requirements, we offer a top-quality and highly reliable transcription service at affordable rates. Connect with us and know how transcription outsourcing can worth your time and money.
Easy Project Consultation
Your Trusted
Hindi
Transcription
Agency Online
You need to sell your services and products to the target audience. You have to communicate in the language they understand. Tridindia can assist you with bridging the language and cultural gap. Being a trusted agency, we will extend your reach and help you enter the Indian market with our optimum Hindi translation services. Our adroit team can deal with a huge volume of transcription without compromising the quality. With several years of industry experience, Tridindia has a talented team of Hindi transcribers with expertise in business, legal, insurance, medical, and many more.
At Tridindia, you get a plethora of special features on a complimentary basis apart from the Hindi transcription that makes the reading as well as understanding process easy for you:
Pre-assessment of the source file
Easy-to-understand terminology
Speaker identification
If your content is either audio or video and you want to make it accessible for the Indian audience, you need to go for our Hindi transcription solutions. It is the best suitable way to transcript video or audio recordings of a business meeting, interactions, conferences, and seminars for the present as well as future analysis. And our team of professionals has proficiency in transcribing content carefully.
Our Experts
Native Hindi
Transcribers
Potential of Hindi Transcribers
Whether your video comes from India, or from any Hindi-speaking communities in Nepal, UK, the USA, and more, our Hindi transcriber is familiar with local idioms, and easily transcribe the more nuanced parts of Hindi like informal and formal words as well as expressions. Many f our Hindi-speaking transcribers have vast experience in specific industries. In case, you have complicated medical or legal vocabulary to be transcribed, our specialist transcriptionist will ensure a precise transcription.
There are few things that our clients always ask for to boost the quality of the content:
Proofreading the transcribed material
Editing the transcribed material
Additional Flexibility
Most business transcriptions are needed to avoid legal disputes. The transcription services can create accurate letters, materials, and reports. It can offer flexibility as well as time management by considering essential information, thus improving the SEO strategy. It will help the business reach a wider market by analyzing the marketing calls. Outsourcing Hindi transcription solution to Tridindia is a great deal for your businesses as it gives peace of mind from the transcription burden and lets them focus on their core activities.
Case Studies
We are dedicated to
serve you all time
Leverage Hindi transcription specialist to expand your business to
Hindi-speaking regions and get your brand's voice heard in the audience's local language.
Why Choose Us
Choosing Tridindia & Get Information Perfectly Transcribed in Hindi
Since we are ace in transcribing any type of content into the Hindi language for a long time for diverse verticals, this has enabled us to understand everything in the industry in-depth. Our service tastes super no matter who you are! From global corporations to private clients, Tridindia's Hindi transcription solution are highly recommended by our clients when it comes to quality service. Thus, employing highly skilled and efficient transcriptionists bring you superb quality content.
Higher Quality & Accuracy Level
We have a team of proofreaders who takes care that the transcribed video or audio script should meet the highest level of quality and accuracy.
Comprehensive Language Solutions
Our professional transcriptionists can transcribe the content in any language to Hindi. We offer complete language solutions and provide assured quality.
Native Expert
Transcribers
Our transcriptions are professionally well-qualified subject experts. They maintain accuracy while transcribing the content localized to your target audience.
Certified Translation
We offer certified transcription services where our experts take care of sentence formation, grammar, punctuation, and vocabulary while transcribing content in the Hindi language.
Easy Project Consultation
We conduct a small consultation prior to the commencement of work on the project. The motive behind this is to know more about your business and understand your needs clearly.
Fastest Turnaround Time
With our fast turnaround time as well as expert help, we are capable of delivering the assigned work within the deadline.
Realfact
The Unbeatable Hindi Transcription Master Since 2002
With our excellent work, we have helped multiple clients by providing reach their target audience and grow exponentially. We are advancing ourselves in every step we are taking to ensure your business communication should have clarity and conciseness to boost customer engagement.
Native Expert Transcribers
Steps
Follow Easy Process for Hindi Transcription Order
If your target audience is Indian, then the Hindi transcription specialist can help you sail through. We ensure that the delivered output will indeed meet your expectations. Follow the steps to book your service.
Contact us first
Reach out to us via call or mail us to tell your requirements.
Consult with Project Manager
Explain your project to our project manager so that he could get some clarity and tell you about our services.
Place Your Order
Once everything gets final, place your order for Hindi transcription solution.
Get Delivery On Time
We assure you shall receive a complete project work within the deadline.
FAQ
Frequently Asked Questions on Hindi Transcription
TridIndia Providing Certified Hindi Transcription Services in:
Ahmedabad NCR Bangalore Chandigarh Chennai Delhi Gurgaon Hyderabad Kolkata Lucknow Mumbai Noida Pune Ghaziabad Gurugram Surat Visakhapatnam Dubai Abu Dhabi Ajman Oman Uttar Pradesh Maharashtra Karnataka Tamil Nadu Telangana West Bengal Gujarat Madhya Pradesh Haryana Kerala Bihar Rajasthan Assam Odisha Punjab Andhra Pradesh Jammu and Kashmir Uttara khand Himachal Pradesh Jharkhand Goa Puducherry Manipur Chhattisgarh Meghalaya Andaman and Nicobar Islands United States Philippines United Kingdom Germany Canada China Australia Ukraine Nigeria Malaysia France Bangladesh United Arab Emirates Turkey Pakistan Indonesia Saudi Arabia Kenya Egypt Taiwan Russia Singapore Peru Italy Netherlands Spain Thailand South Africa Palestine Ireland Japan Vietnam Mexico Hong Kong Sri Lanka Nepal Finland Maldives Brazil Czech ia Iran Poland Switzerland South Korea Belgium Myanmar (Burma) Lebanon Uzbekistan Greece Kuwait Ghana Morocco Qatar Sweden Armenia Ethiopia Israel Kazakhstan Romania Tanzania Latvia Denmark Argentina Oman Venezuela Bulgaria Belarus Algeria Moldova Portugal El Salvador Jordan New Zealand Afghanistan Austria Bahrain Costa Rica Hungary Albania Azerbaijan Iraq Slovenia Somalia Tunisia Yemen Colombia Estonia Georgia Norway Serbia Brunei Chile Cameroon Honduras Croatia Jamaica Lithuania Mauritius Sudan Kosovo Bolivia Slovakia Senegal Uganda Bahamas Congo – Kinshasa Côte d'Ivoire Cape Verde Curaçao Ecuador Iceland Luxembourg Montenegro Macedonia (FYROM) Mongolia Malawi Panama Rwanda Syria Turkmenistan Zambia Angola Bosnia & Herzegovina Barbados Burkina Faso Bermuda Bhutan Central African Republic Congo – Brazzaville Cyprus Gabon Guernsey Gambia Guatemala Guam Haiti North Korea Liberia Lesotho Libya Malta Mozambique Sierra Leone Tajikistan Trinidad & Tobago Uruguay Samoa Zimbabwe UAE
Testimonial
With years of experience, we know what your industry needs for growth.
Through our industry knowledge and experience, we execute translation that will definitely profit your business.
"The best thing that I liked about TridIndia is their professionalism & promptness in delivering bulk projects within shorter time frame. Kudos to the team..!!"
"The best thing that I liked about TridIndia is their professionalism & promptness in delivering bulk projects within shorter time frame. Kudos to the team..!!"
"When you are in the technical industry, you know how difficult it is to communicate with your multilingual customers. But, TridIndia made this simple for us."